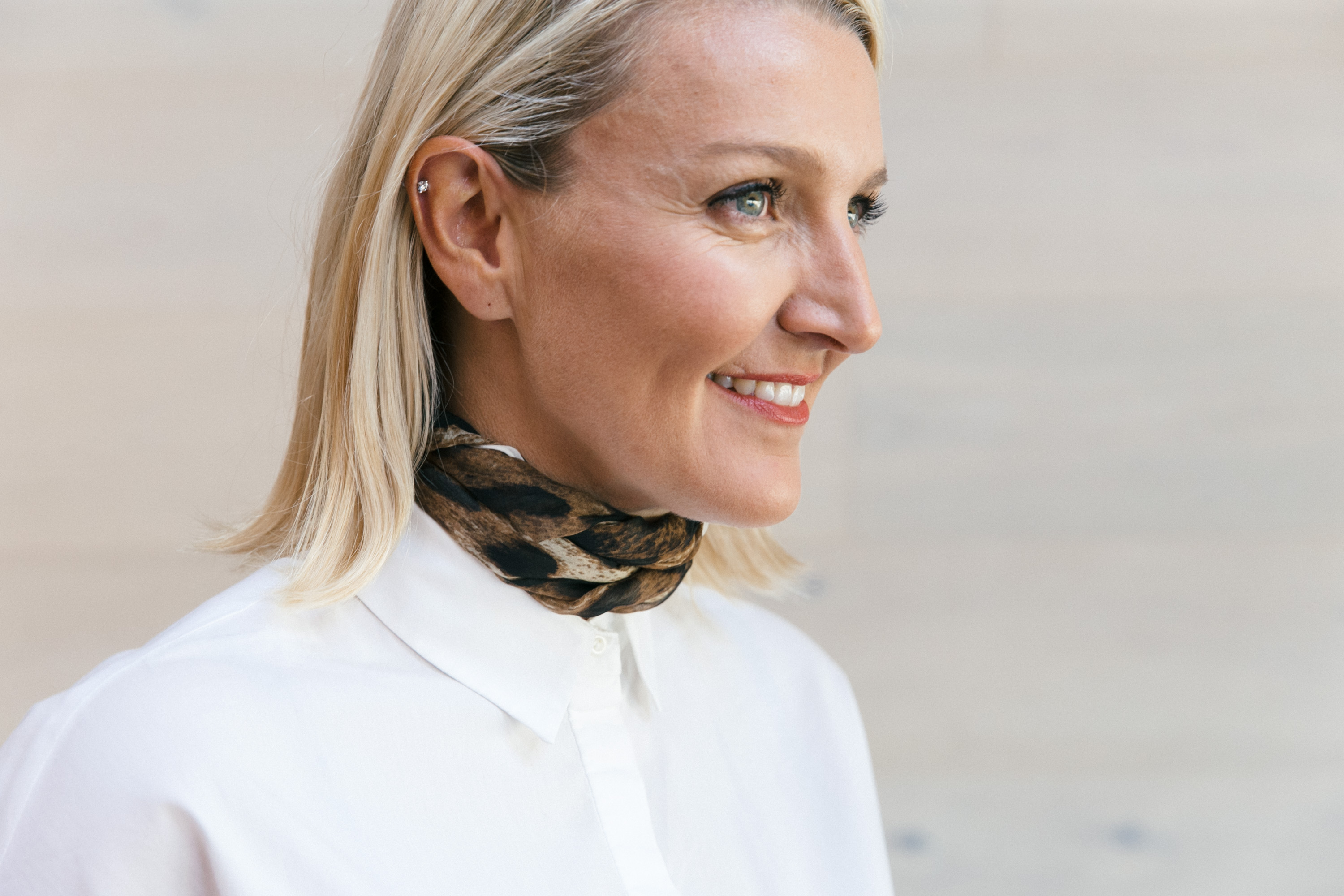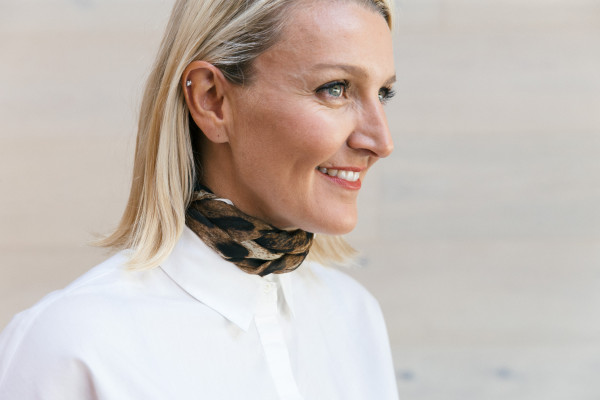 A choker is basically this seasons go-to accessory. A revival of the 90's it's a great piece to give you an edge and aknowledgement that you really do have your finger on the pulse of fashion. So what I've done here is adapt my scarf tying technique into a choker.
A scarf is a scarf and we generally know how to wear them.  The wonderful thing about a scarf is they add an eye catching detail to your ensemble. They can be worn hundreds of ways and can be used for many different purposes.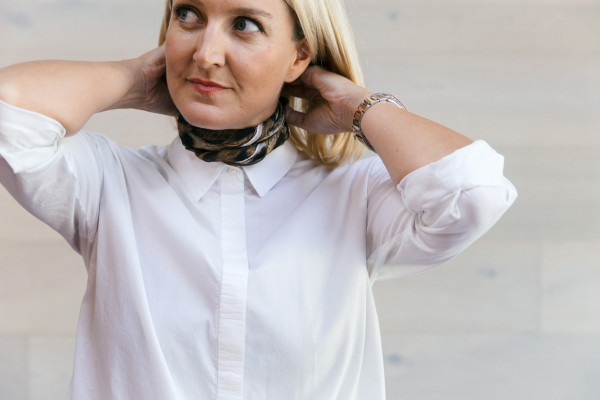 I was given this scarf 4 years ago and I have probably worn it 400 times. I wear it as a head scarf, as a belt, as a layering scarf under blazers, as a scarf around my neck and lastly as a choker. (As I'm wearing it here. )
This particular scarf is quite long and reasonably narrow. What I've done is twist it in different directions in it's entirety and then simply wrapped it around my neck twice. Why is the collar done up? I liked the higher position on this as coming into winter I would layer this with a blazer. The high scarf/choker adds a bit of subtle drama. Especially if you add a statement earring and bold lip.
As a reminder to you, these are simple ideas to up-style your white shirt. Wearing it in different ways with out having to buy different pieces. The idea is to grab whatever you might have in your existing wardrobe and make that one item, work a little harder.
Use 593 for a scarf. The choker.
Are you liking these styling updates? If you haven't seen our previous tips you can visit them here and here.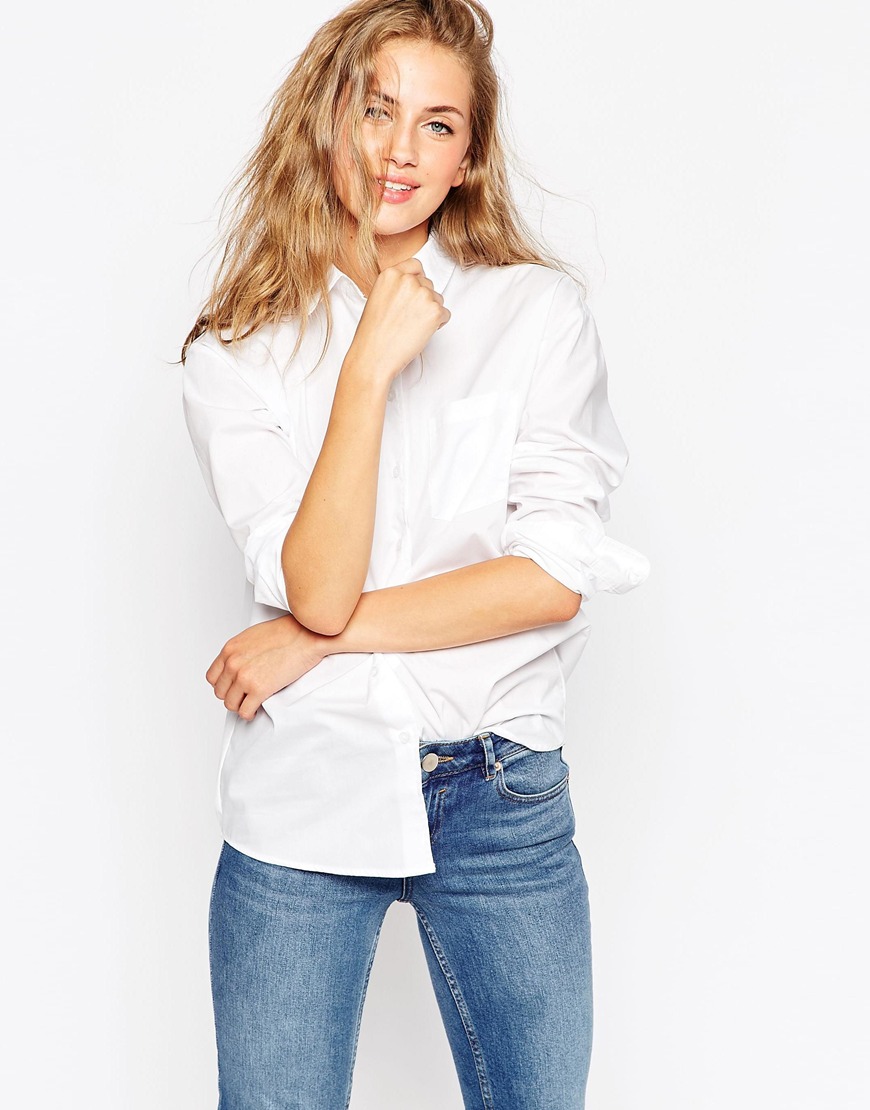 ASOS
Slim Boyfriend White Shirt with Pleat Detail Back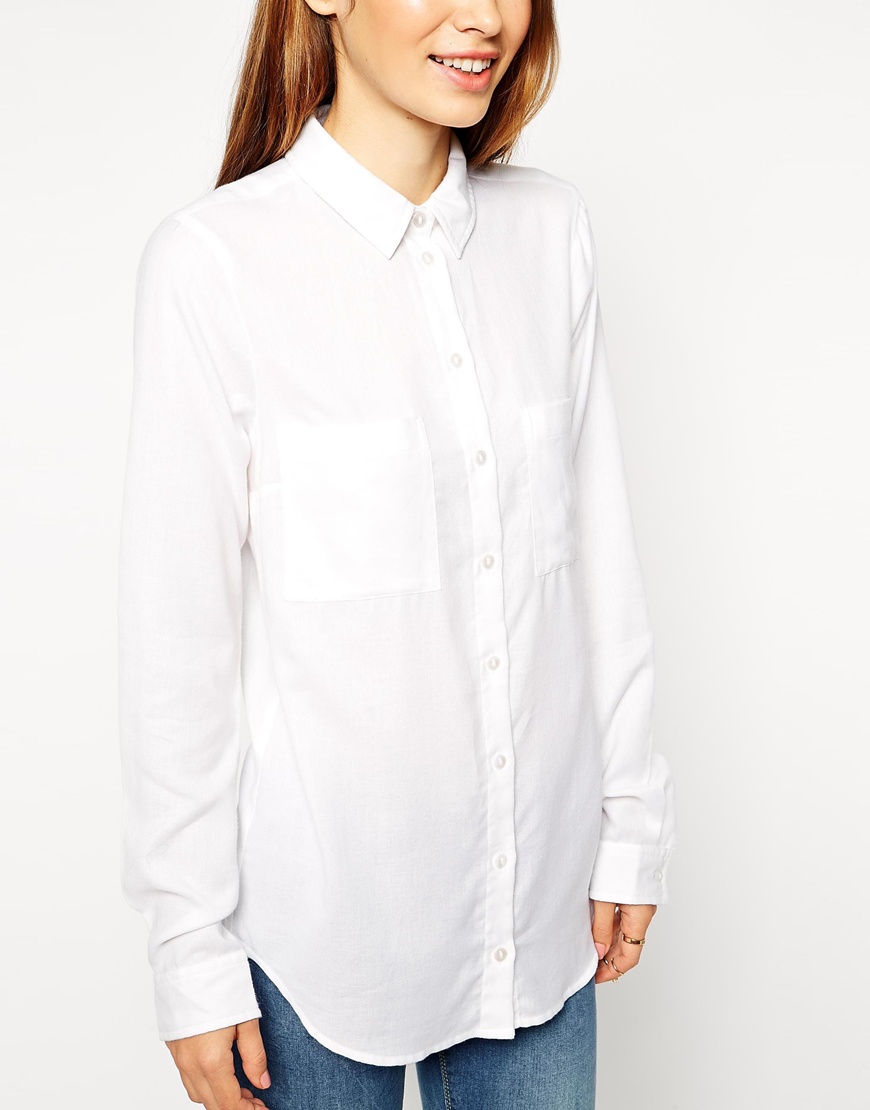 ASOS
Soft Casual Shirt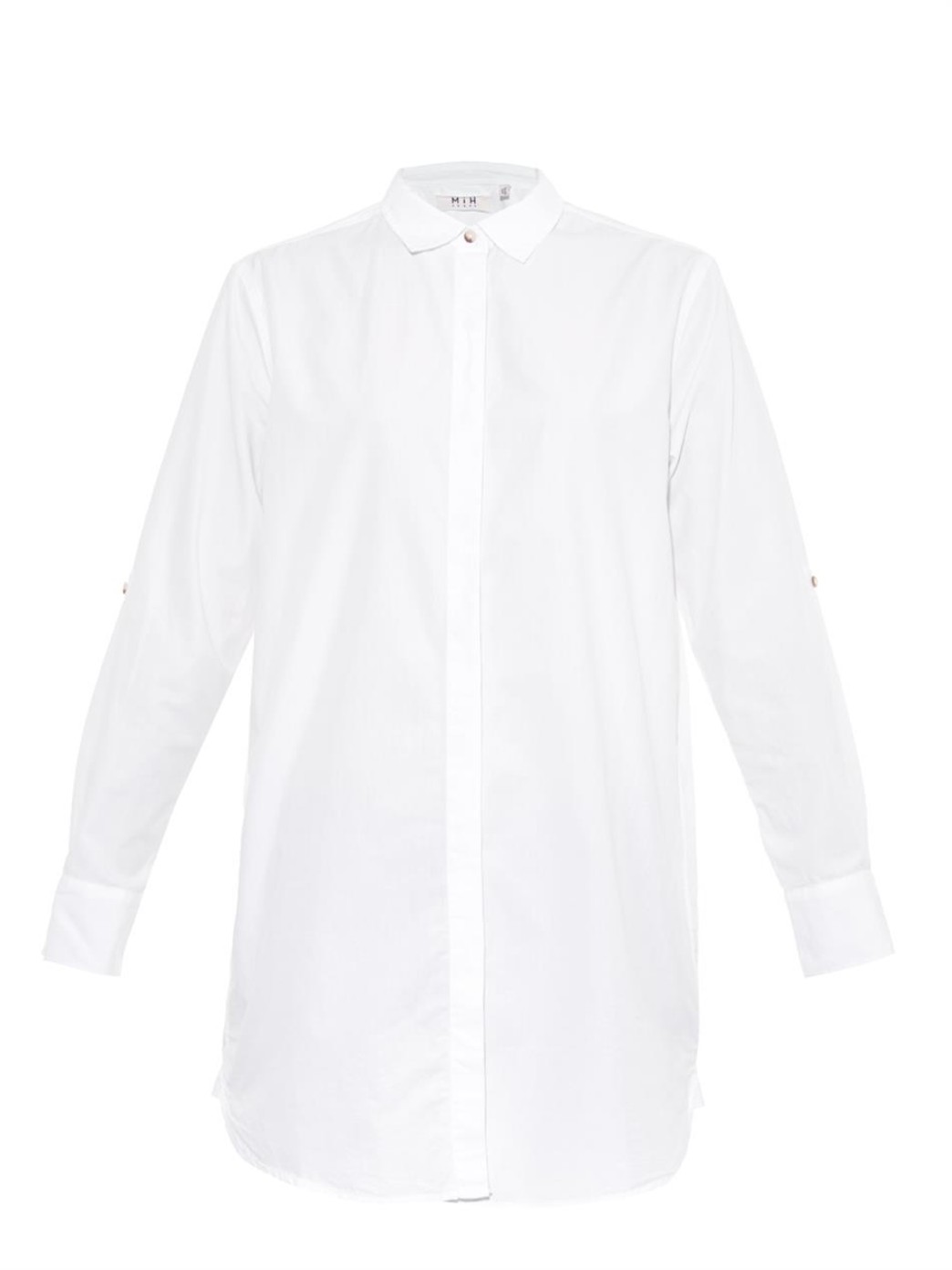 MIH JEANS
Cotton Shirt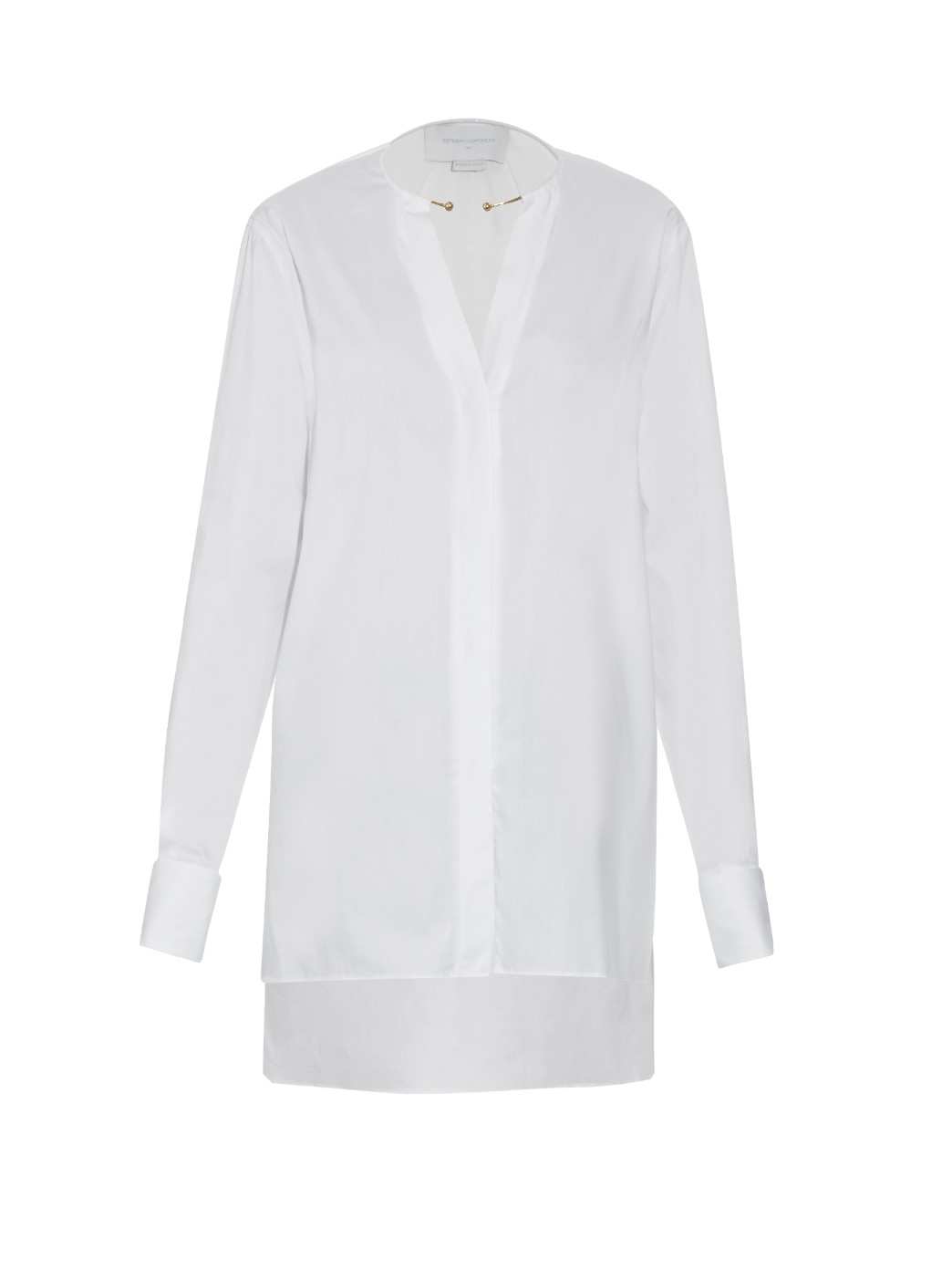 ESTEBAN CORTAZAR
Neck-Detail Coton-Blend Poplin Shirt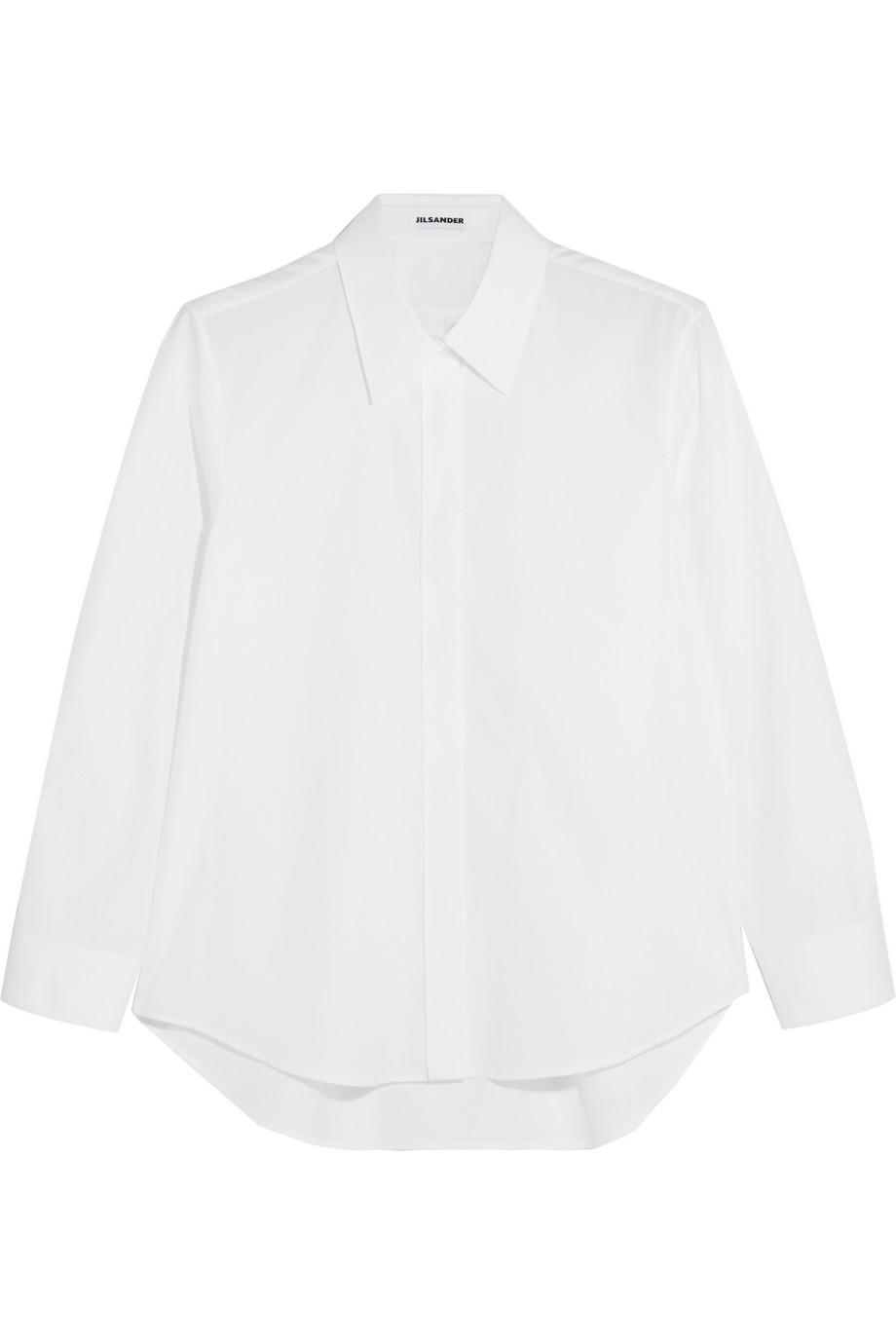 Jil Sander
Cotton-Poplin Shirt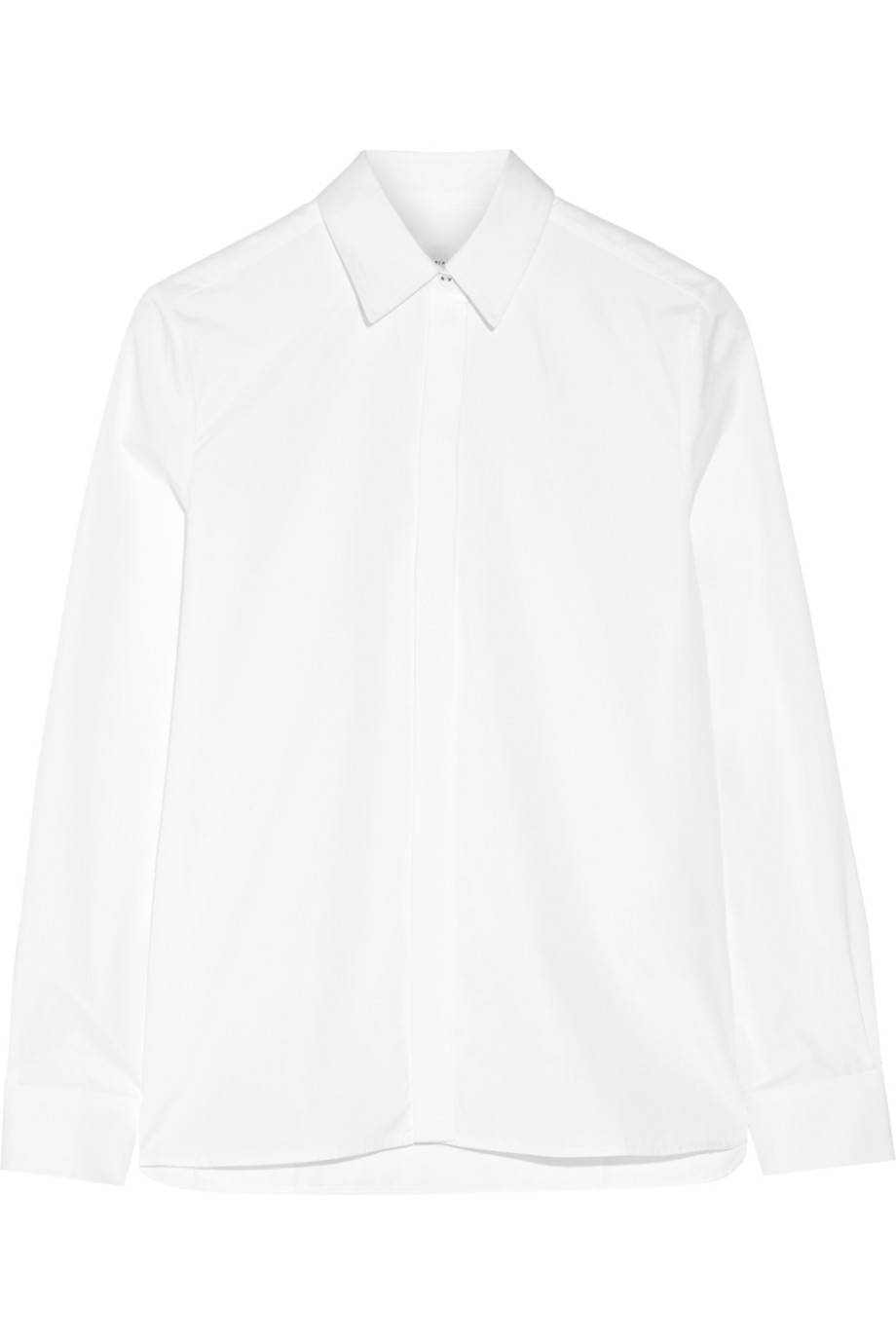 VICTORIA, VICTORIA BECKHAM
Cotton Shirt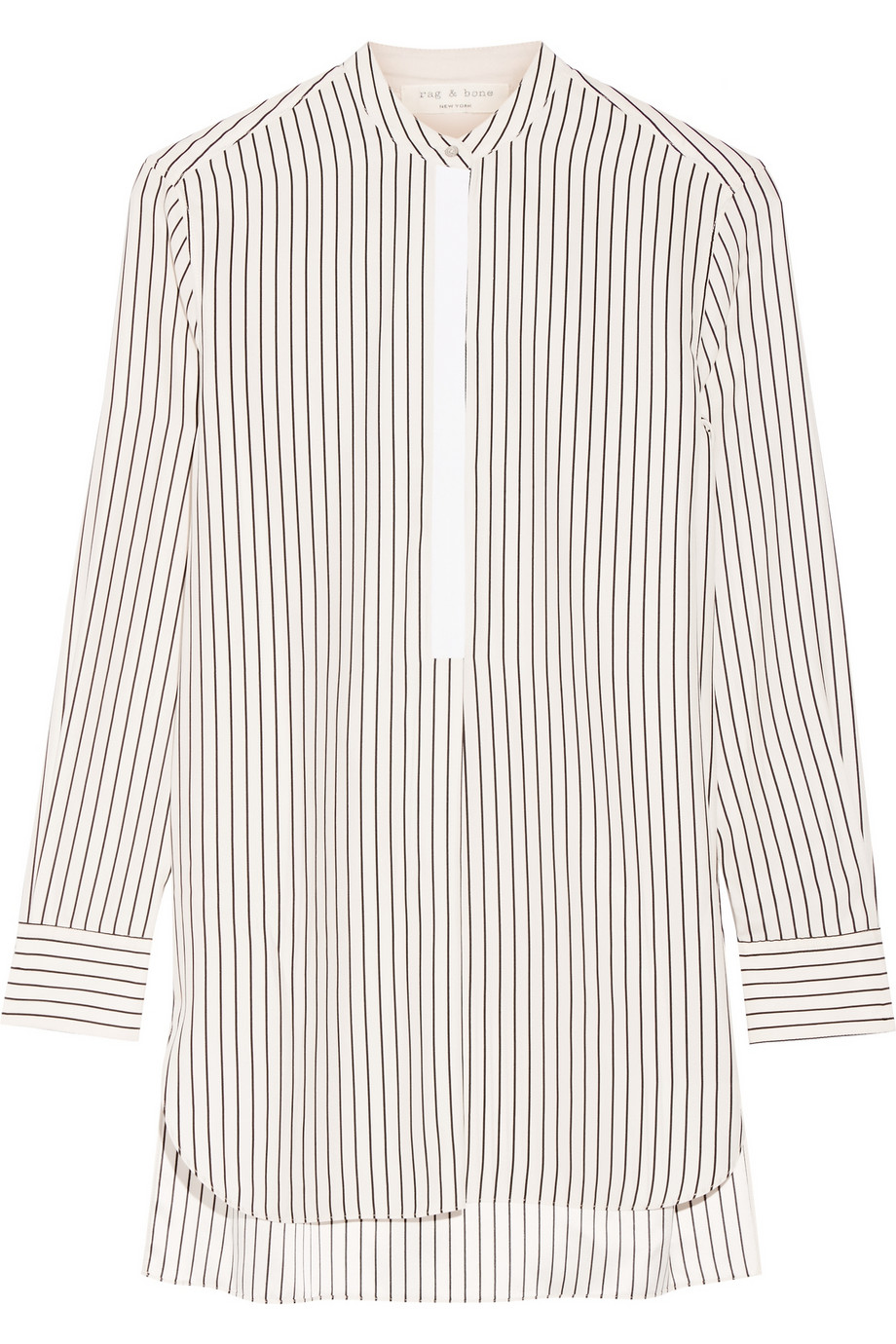 Rag & Bone
Virginia Striped Silk-Satin Shirt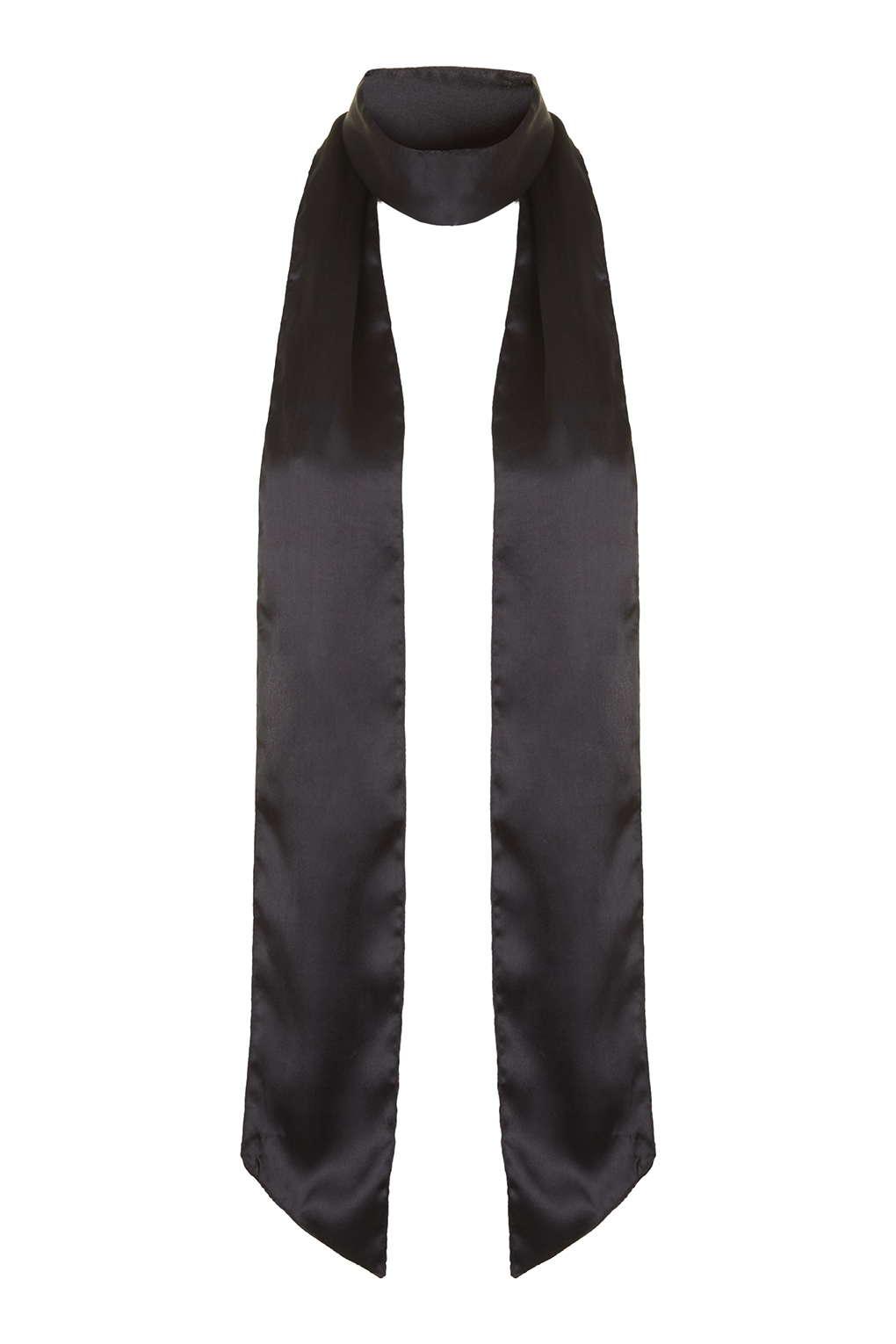 TopShop
Super Skinny Scarf
Valentino
Printed silk-twill scarf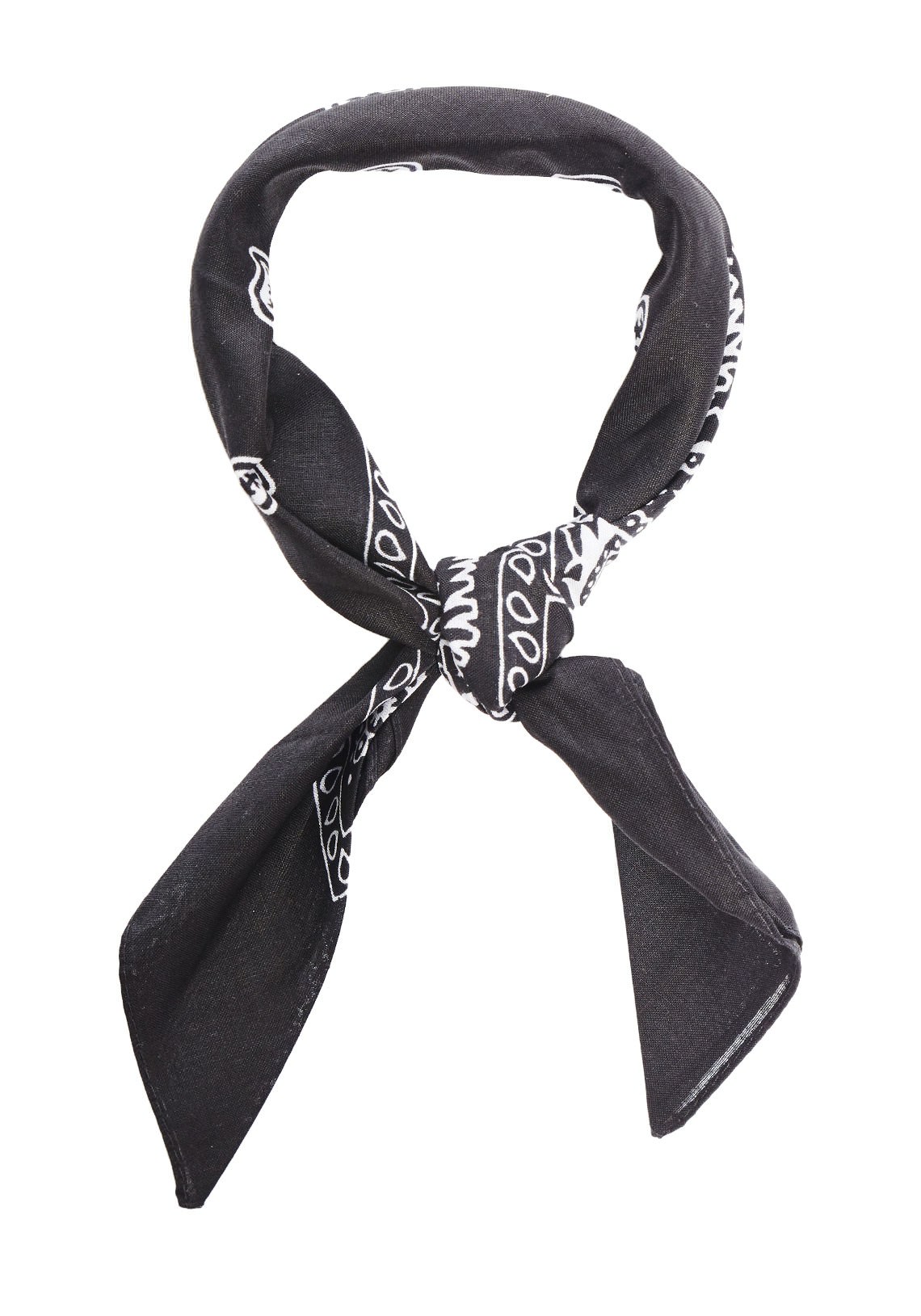 Chosen
Black Paisley Bandana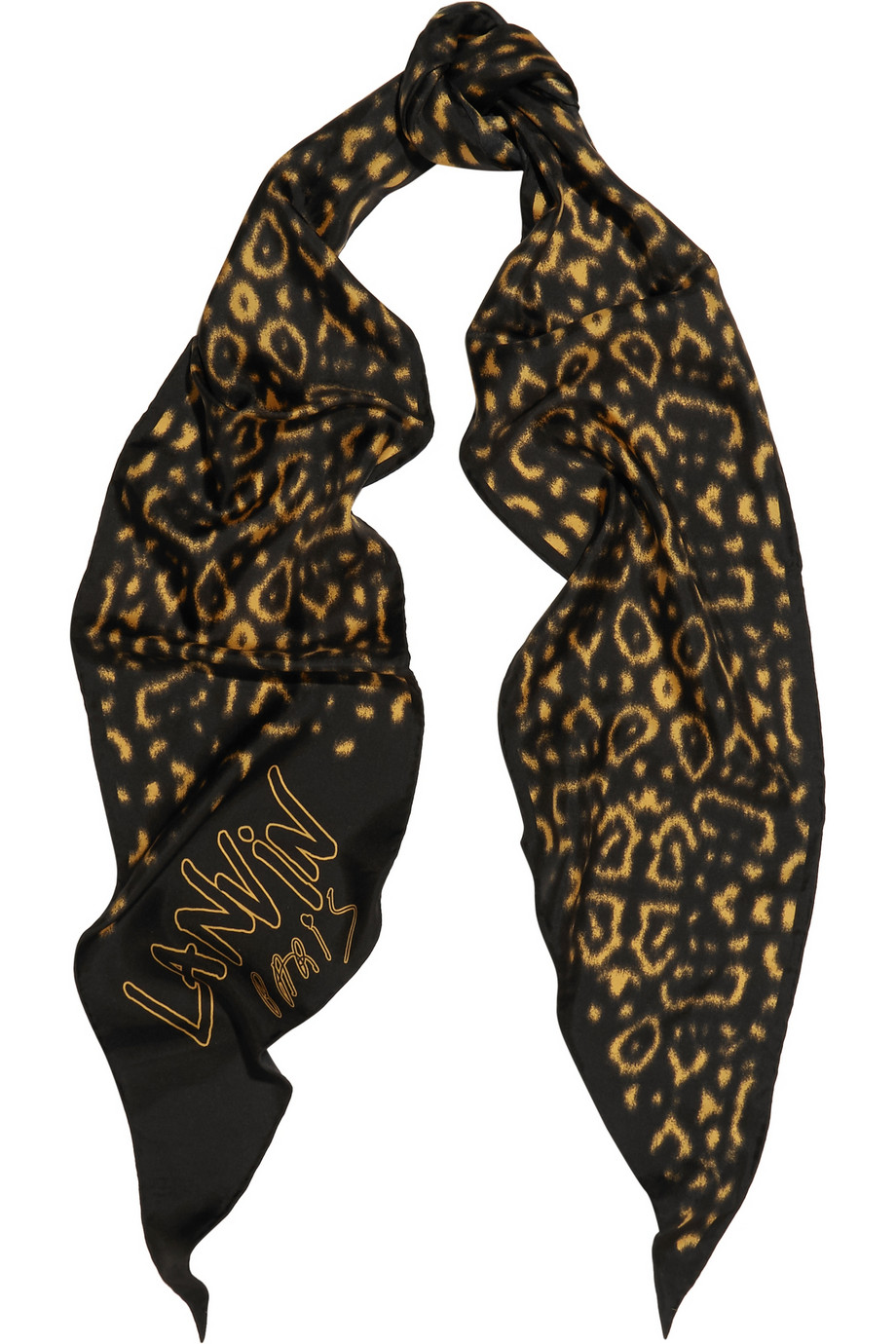 Lanvin
Printed washed-silk scarf