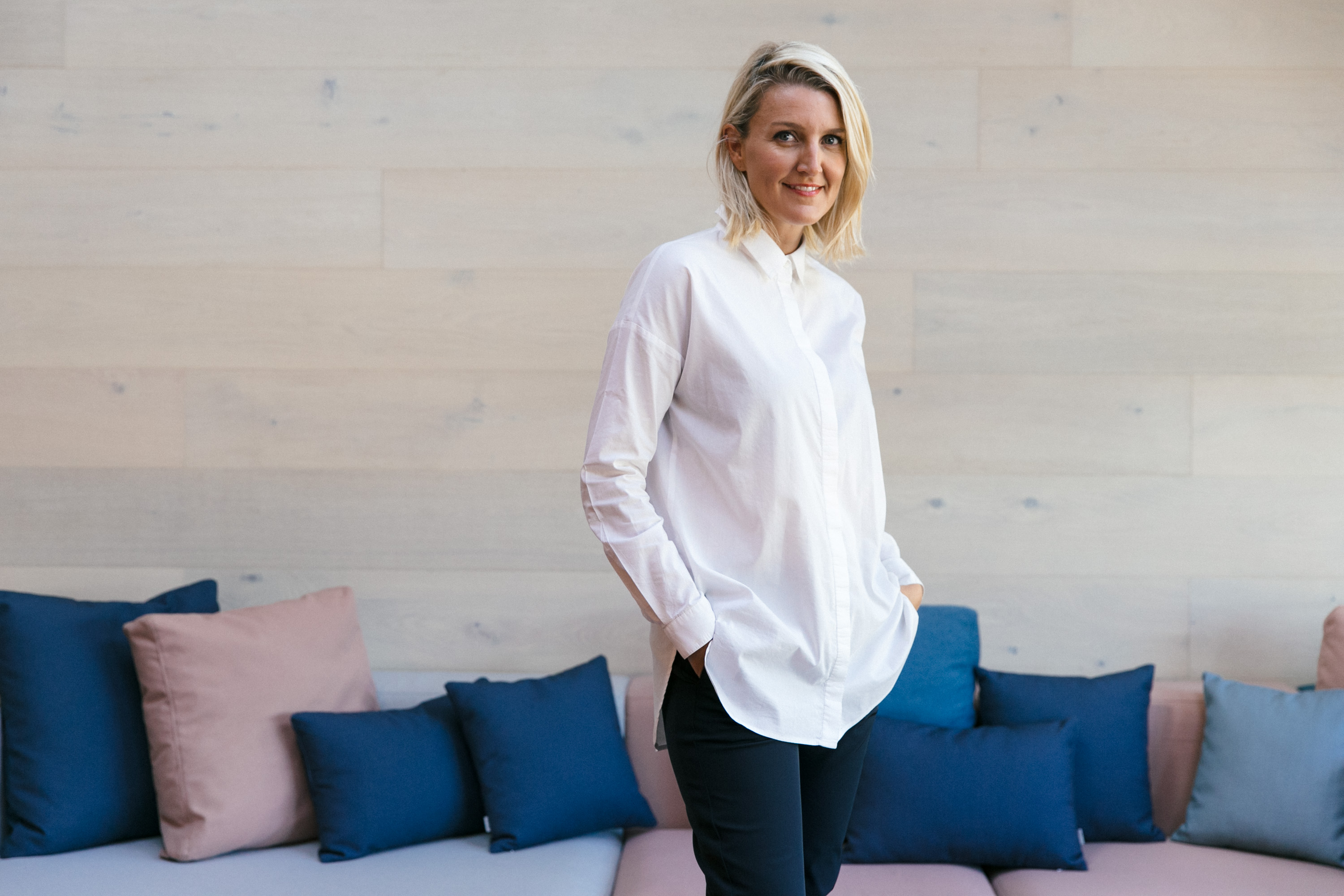 PART 1.
Lets be honest. The trusty old white shirt really doesn't offer much rack appeal does it? White, stiff and quite bland all on it's lonesome. A corporate wardrobe necessity you might be thinking? Yes, but so much NO!
The white shirt is amazing because it offers the perfect foundation to create different looks. Meh, you might be thinking. Well yes but if you want to get the use out of your existing wardrobe you need to remember is you have to make it work for you. Think of how you can get creative by styling that one piece different ways and thus creating different looks.
How can you style a simple wardrobe item such as this to give it personality? Or should I say, to give it YOUR personality.
Over the next week we will be exploring just that. A step by step guide on up-styling what each and everyone should have hanging in our closet. The white shirt.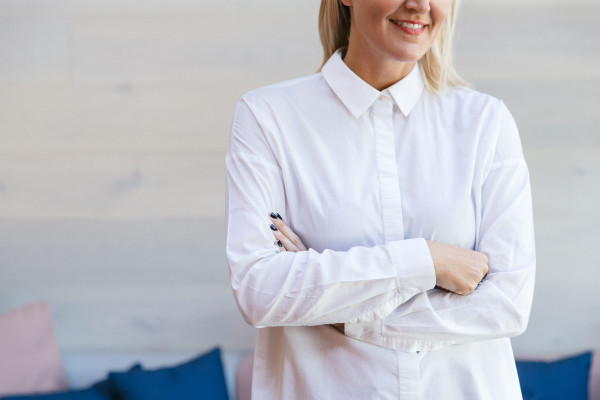 Step one: A crease free shirt is a good-looking shirt. (Who needs additional wrinkles anyway ;)) It needs to fit well – no pulling across the bust line or tight across the shoulders. It needs to be white. If it's off-white, try bleaching it and if that doesn't work, it's time to replace it with a new one.
Step two: Play with the collar. Do you like it done up? Keep it simple and channel the minimal look. This is the easiest way to do so and it's also speaks to this androgynous trend right now. Alternatively, do you like the preppy look? Then button up, buttercup.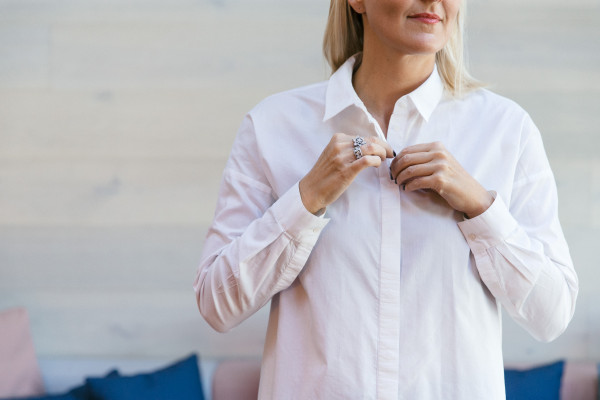 If you want to go for a more relaxed look. Unbutton and leave the collar open showing a flash of skin.
One button…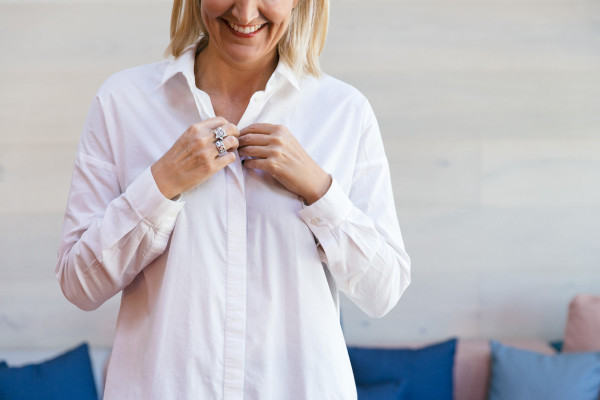 Two buttons..
No more to see here but you can unbutton and expose a bit more of your décolletage and some lace if you so please.
Stay tuned for the next instalment. Where the styling suggestions begin….
Location: Ovolo Hotel at Woollomooloo, Sydney.
Thank you for having us Mr and Mrs Smith.
Shop our edit of white shirts below …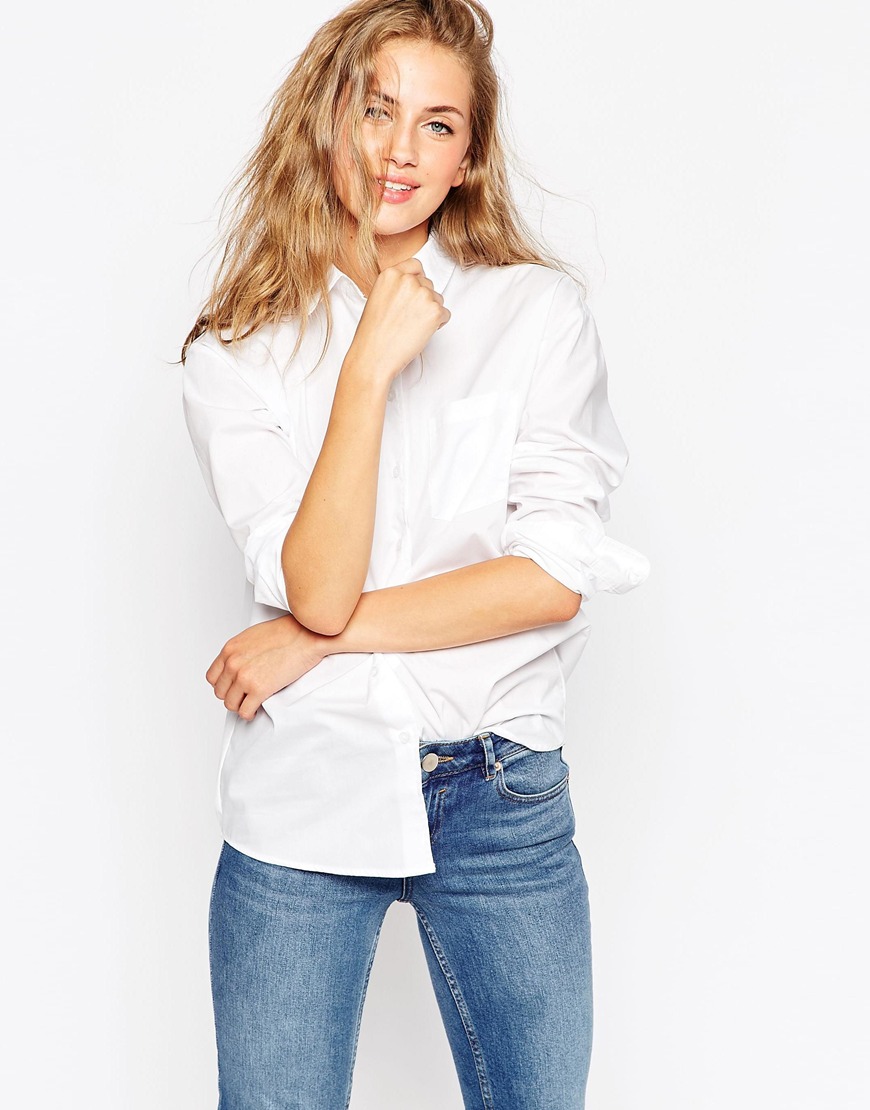 ASOS
Slim Boyfriend White Shirt with Pleat Detail Back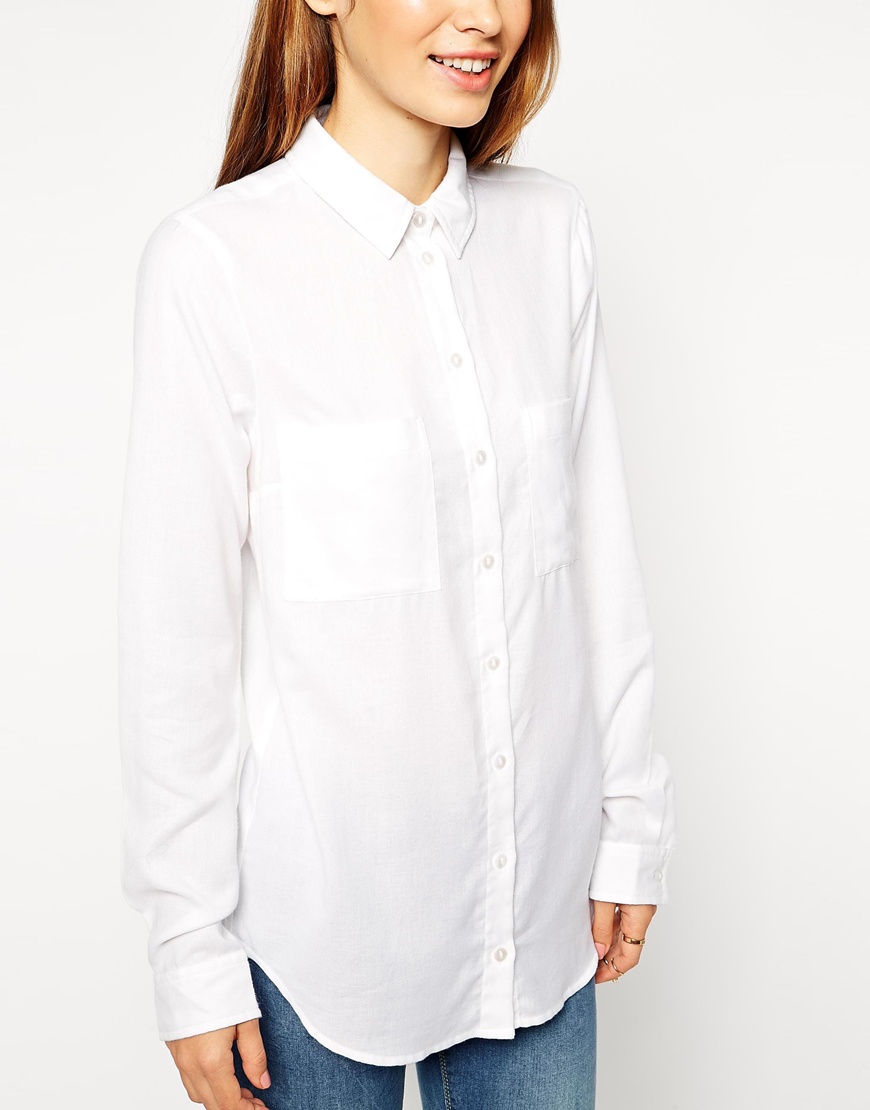 ASOS
Soft Casual Shirt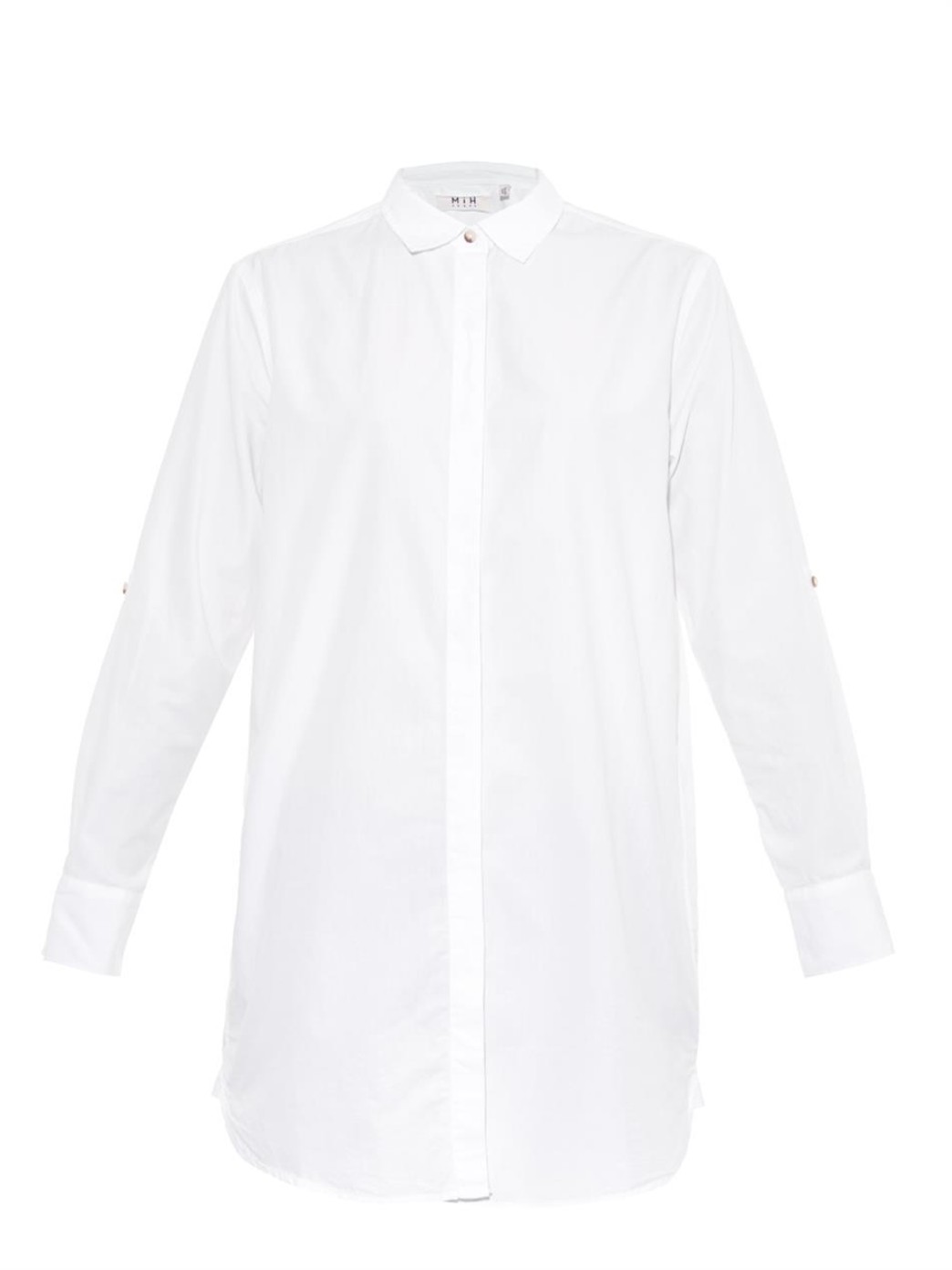 MiH Jeans
Cotton Shirt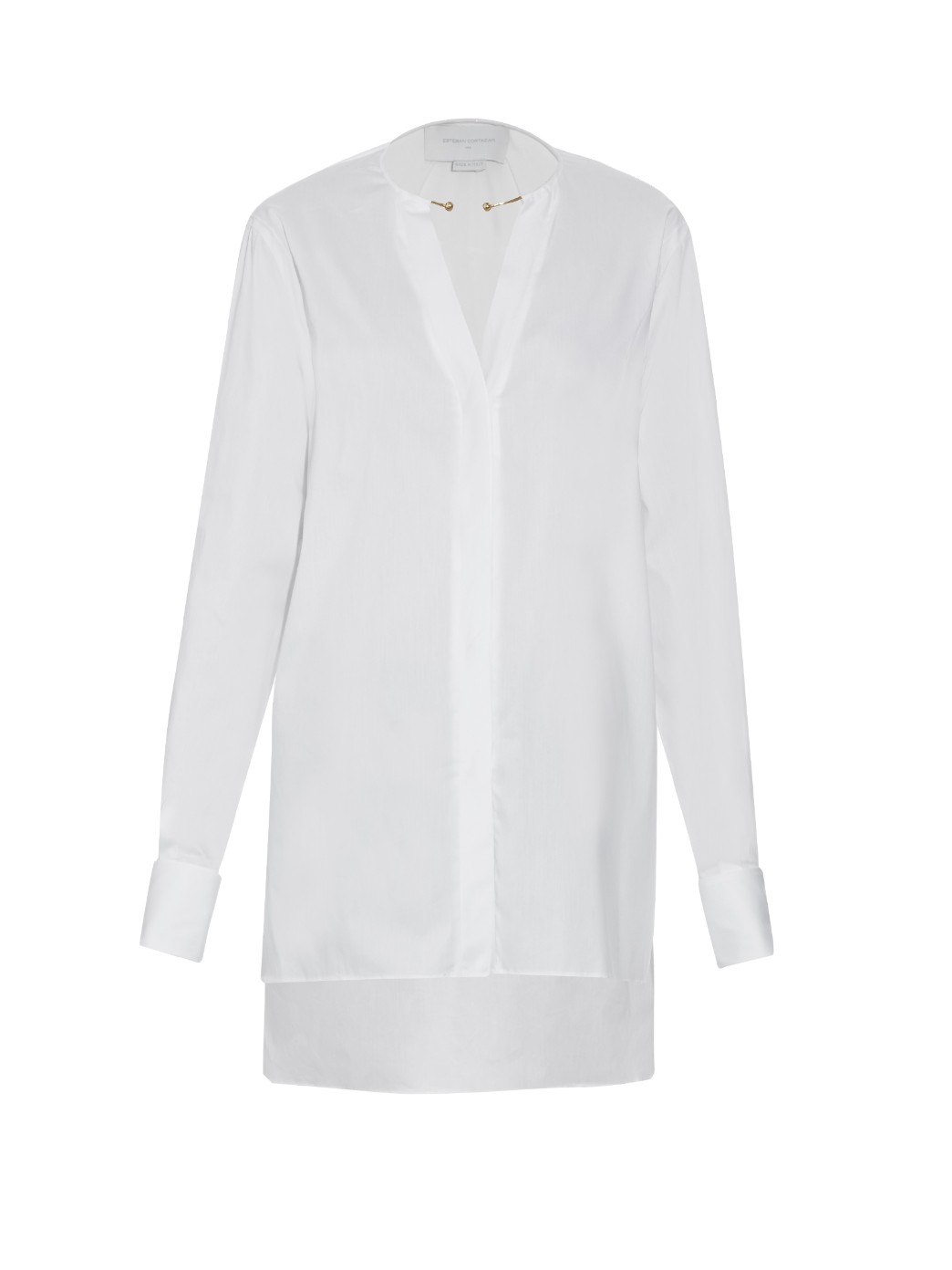 Esteban Cortazar
Neck-Detail Coton-Blend Poplin Shirt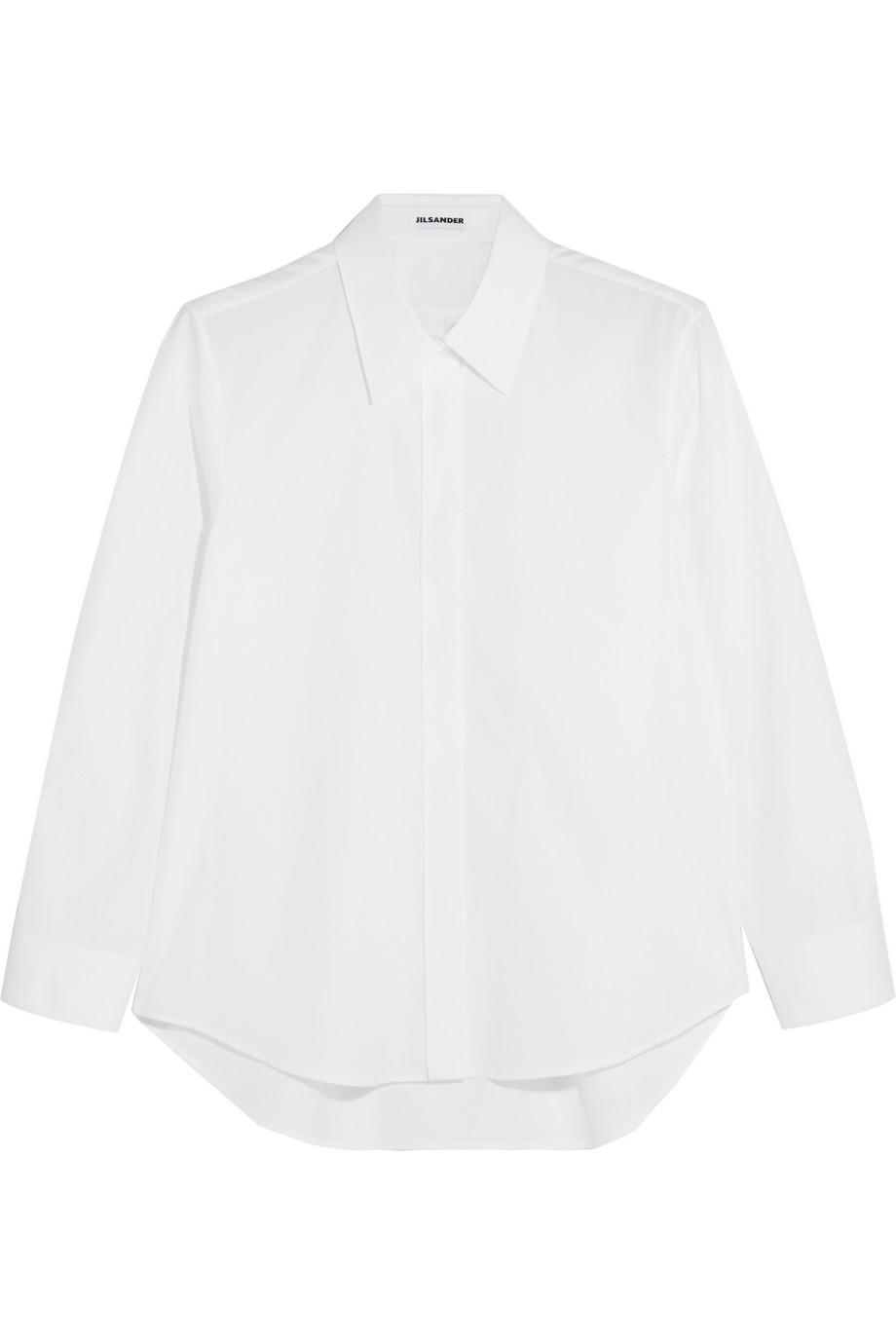 Jil Sander
Cotton-Poplin Shirt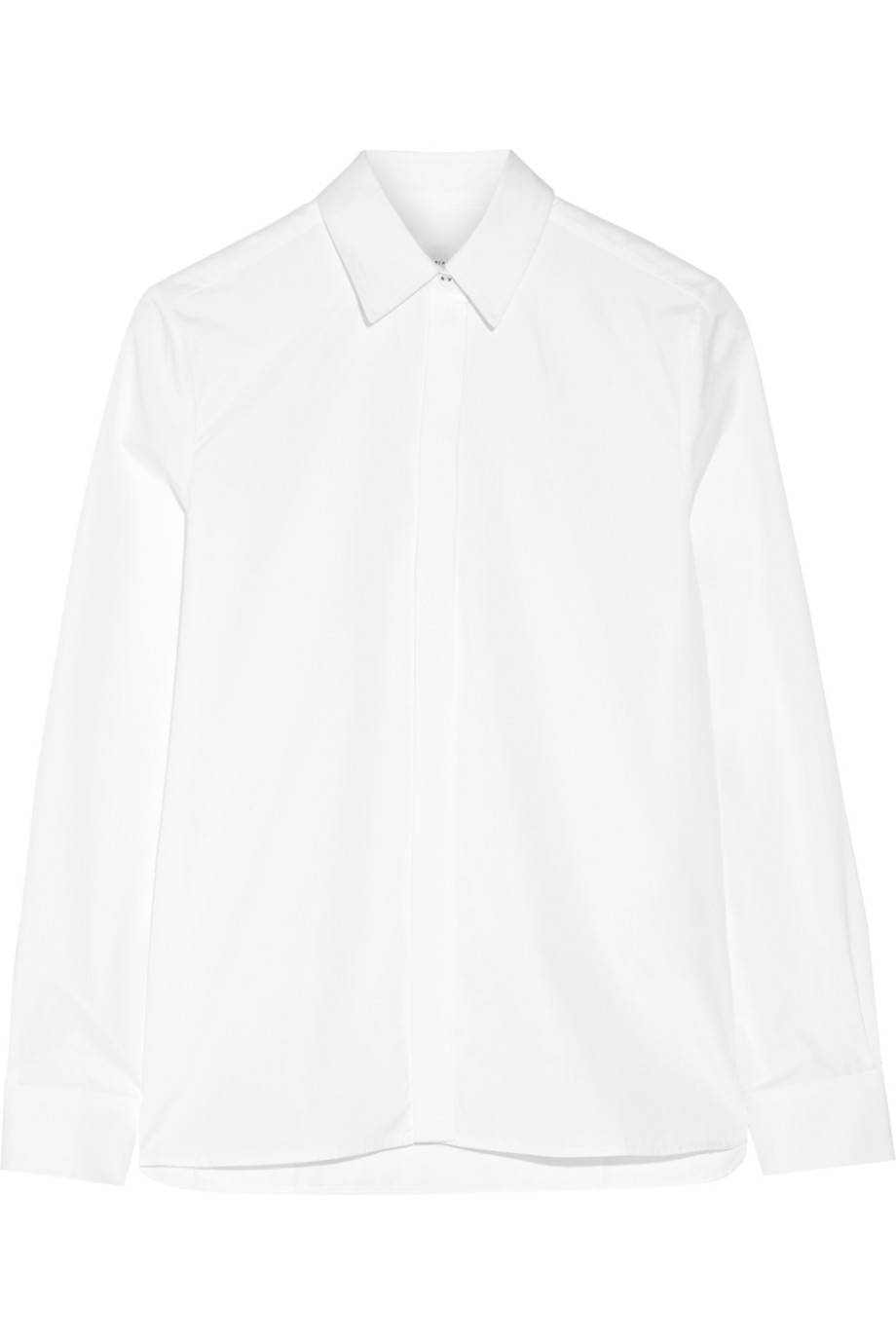 Victoria, Victoria Beckham
Cotton Shirt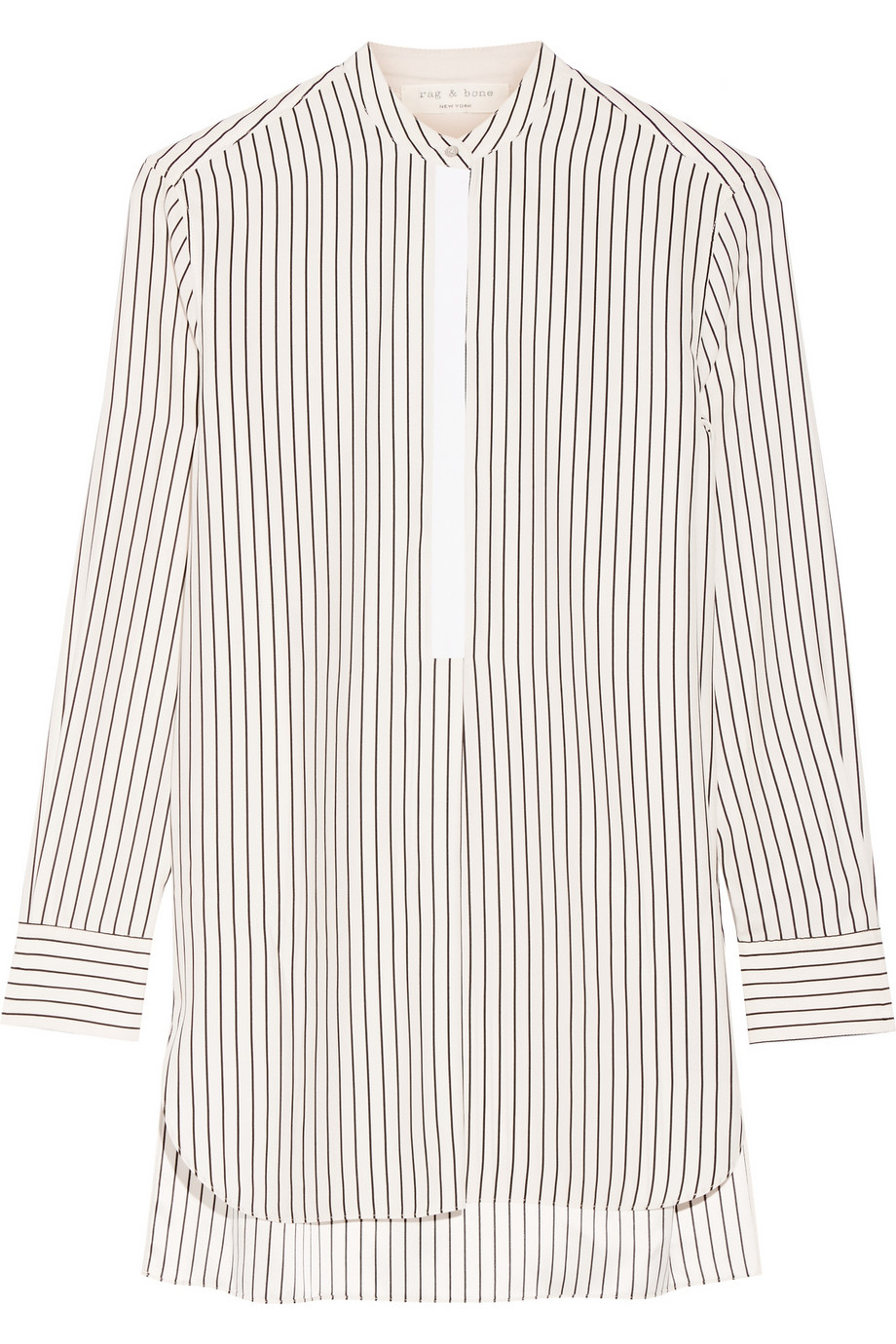 Rag & Bone
Virginia Striped Silk-Satin Shirt