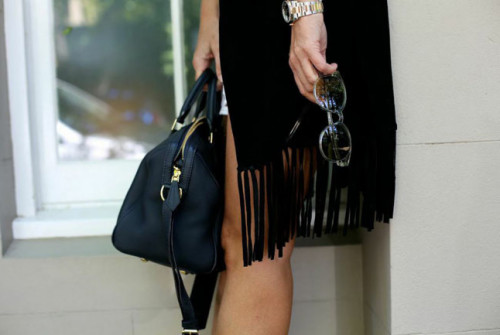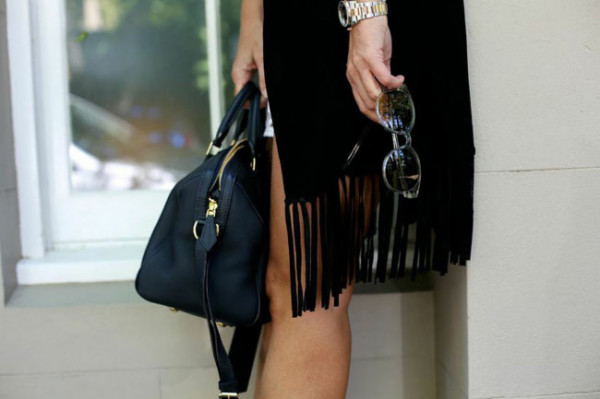 Fringing has become one of the most coveted trends to come out of fashion month. Click here for my latest feature on Vogue Spy Style on how to join the fringe movement.
As we watched the style savvy fashion pack put their unique spin on this attitude-filled trend, the obsession has left us lusting after the fringe and all its savvy demeanour. Not just for those of us inspired by the Gatsby era, fringe can be appreciated by and relevant to the modern woman. From the mother on the run to the working woman or even those of us dressing for that Friday night cocktail, fringing is that wearable trend you need right now.
Seeing new trends showcased at global fashion events, it is easy to assume they should be left untouched; to only be modelled by the Cara Delevingnes of the world or left in the capable hands of that style icon you Insta-stalk. It is sometimes difficult to wonder how you might interpret the trend to fit your everyday lifestyle if it doesn't include a catwalk as your regular stomping ground.
The trick to making a statement trend work for you is knowing how to interpret it for daywear and night time festivities. It's about incorporating fringe into your wardrobe through relevant, wearable pieces. Whether this means buying into the trend via accessories, a skirt or a vest, it's about making these pieces work for you. Throw on converse for a day or heels at night, the multi-functionality and versatility of fringe makes it admissible for your everyday wardrobe.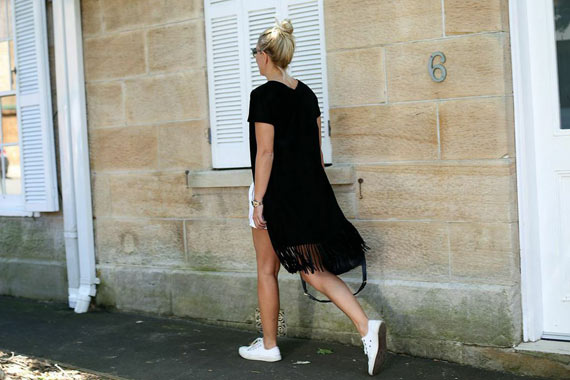 My THORN Brando Fringe Vest (pictured and seen here on THORN instagram) is something I can rely on to add that extra elemtnt of chic to any outfit and transition from AM to PM. As a working mother I'm afforded no luxury when it comes to getting dressed in the morning and my day can consist of school drop-offs, work meetings, hours in the office and playdates.
That being said, the fringe movement is one to join. Buying into this trend is all about individual interpretation and expression of style. So, here is your chance to experiment and see what the hype is about.