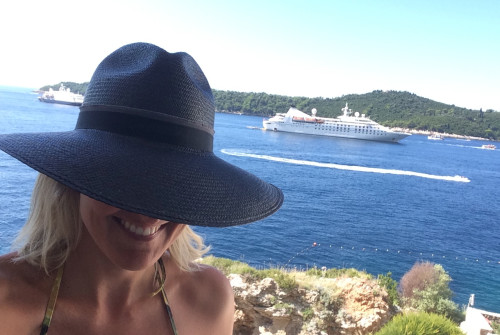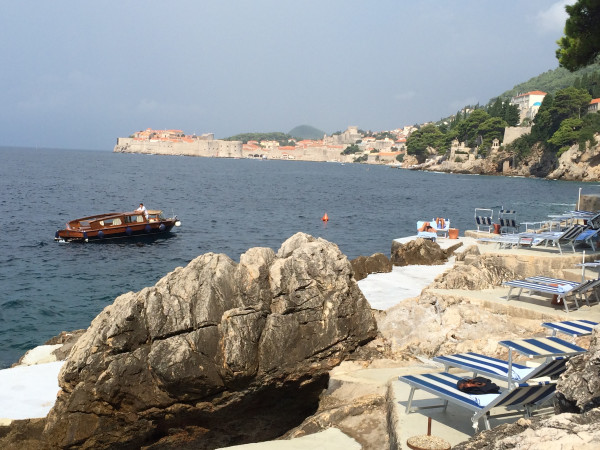 I have a new favourite place in the world. I might be fast and I might be fickle when it comes to a new hot spot but I am as happy as a crab on a rock sitting on this coastline. I'll rephrase that. I'm as happy as a relaxed crab, staying at the luxurious Villa Dubrovnik.
Last year we travelled to a part of the world I have never explored before and was simply blown away by the sheer beauty of this popular and (now rather bustling) coastline. Dubrovnik.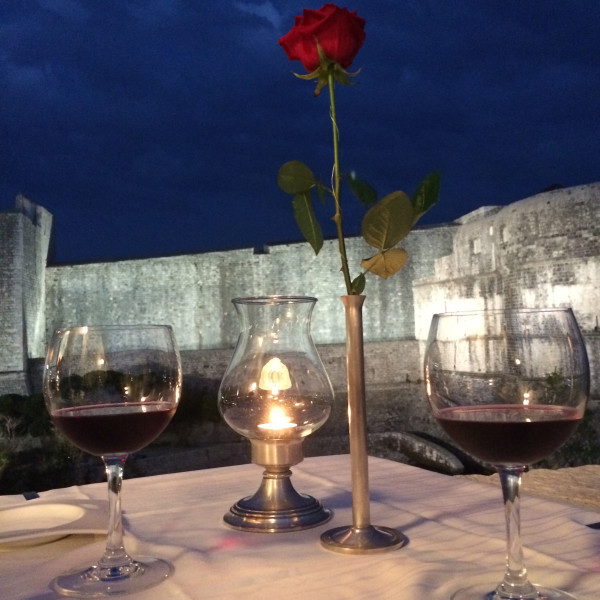 It wasn't very romantic…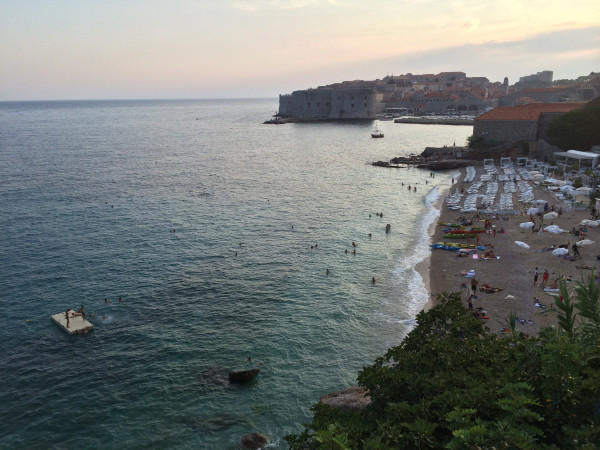 Dubrovnik is a Croatian city on the coastline of the Adriatic Sea in the region of Dalmatia and is among the 10 best preserved medieval walled cities in the world. In the 1970's Dubrovnik was demilitarised to protect it from war however in 1991 after the breakup of Yugoslavia is was besieged by the Yugoslav People's Army and the historic and medieval city suffered significant damage from 7 months of shelling.
Apart from the jaw dropping beauty of the city the evidence of modern day war is still very, very real. The war museum located at the top of the hill overlooking the 'Old Town' are images, video and weapons that I remember seeing splashed across my television screens whilst a child growing up in Perth and you can see the damage as you drive around the coastline and walk through the city.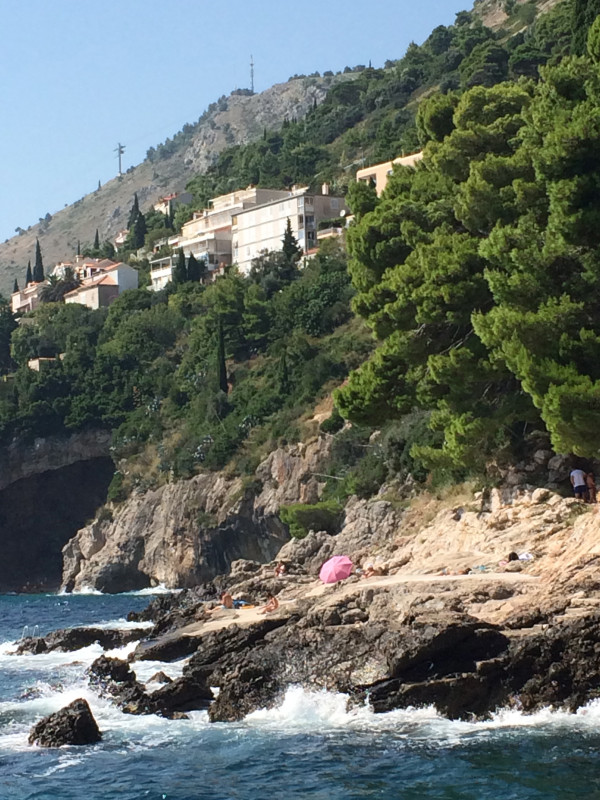 The spectacular shoreline. Laying, jumping or diving off the rocks into the transparent aqua water.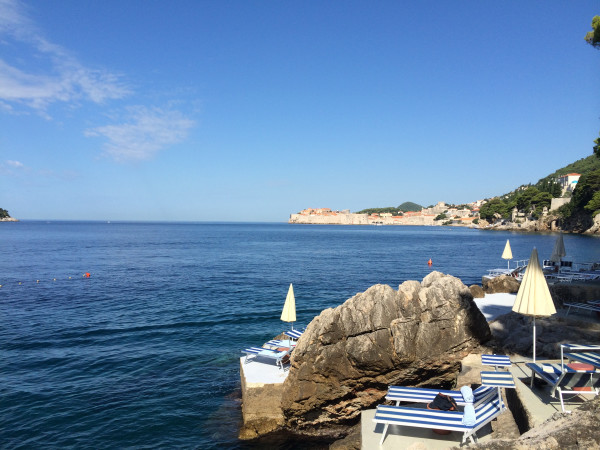 Our 'spot'.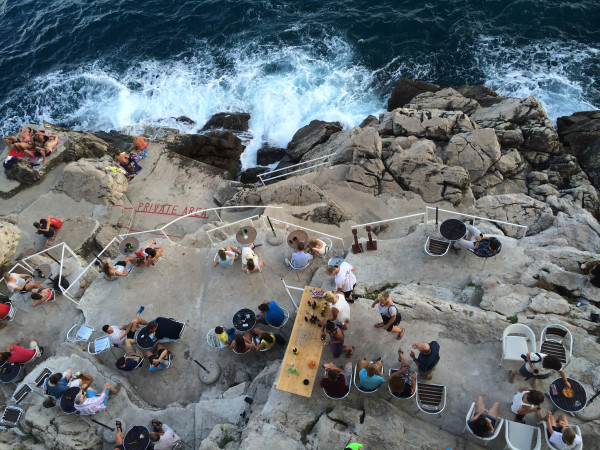 The view from above walking around the top of the wall of the Old Town.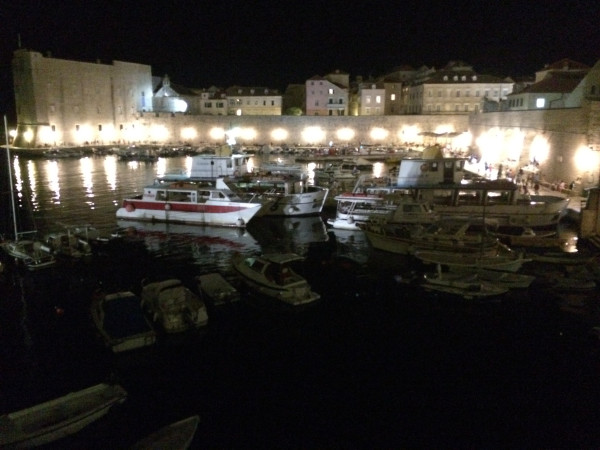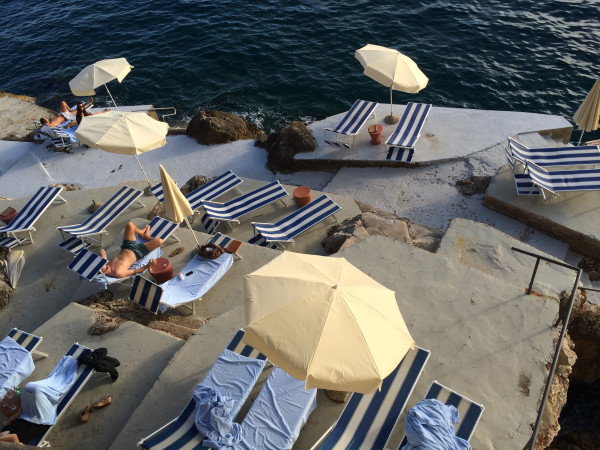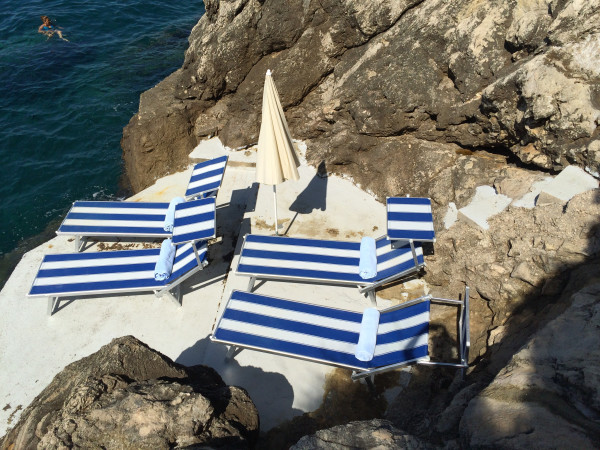 Sunshine, stripes, yellow and the ocean. 4 of my favourite things.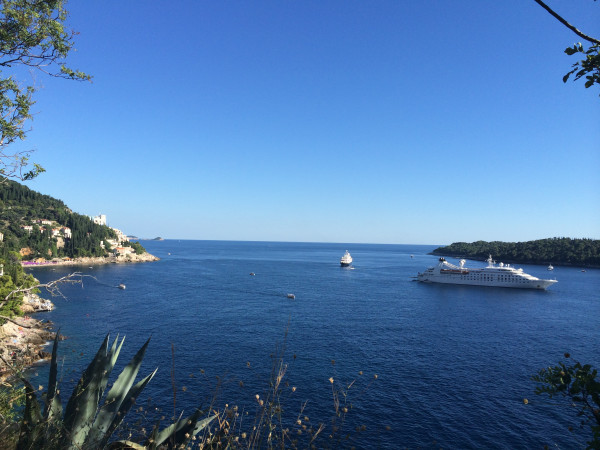 A view never to tire of.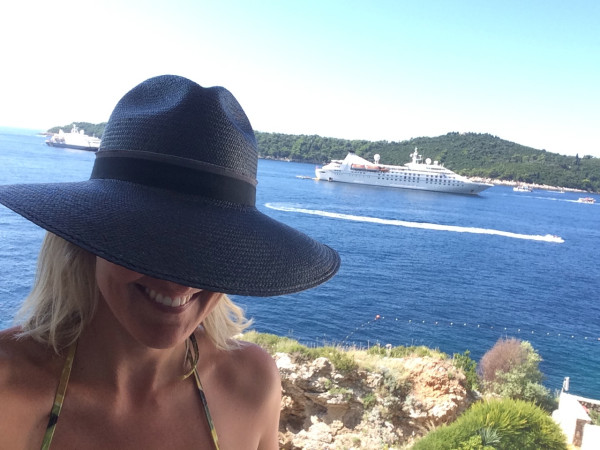 From our balcony. Watching the ships come in and out. Big and small.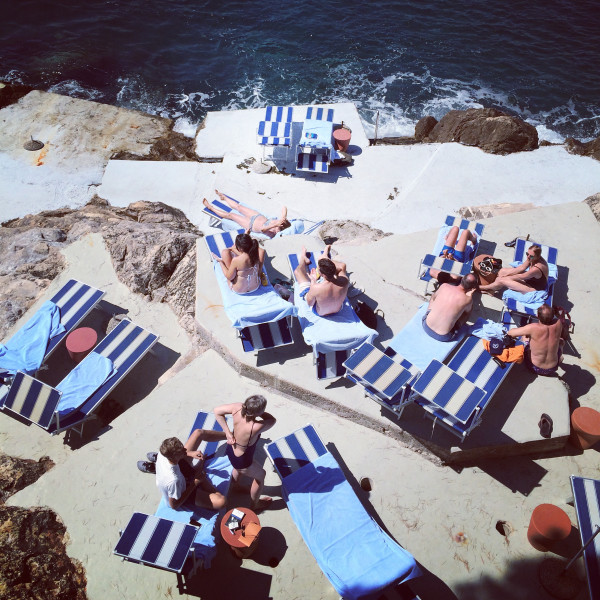 What I saw was a Slim Aarons moment. My camera didn't quite agree. You get the idea.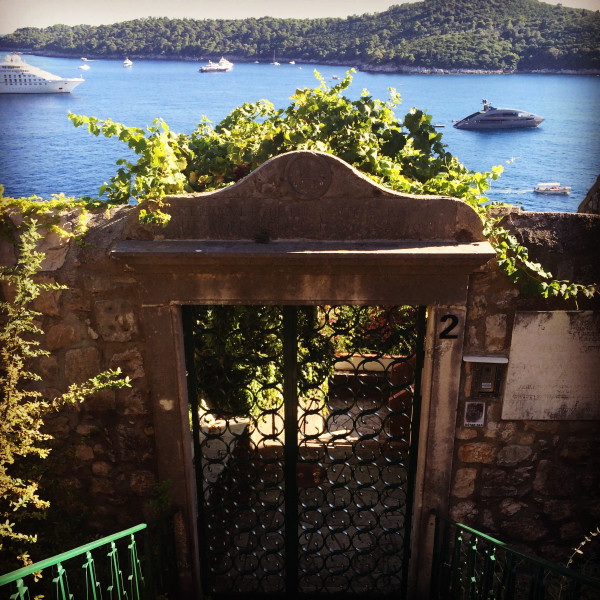 Ageing gracefully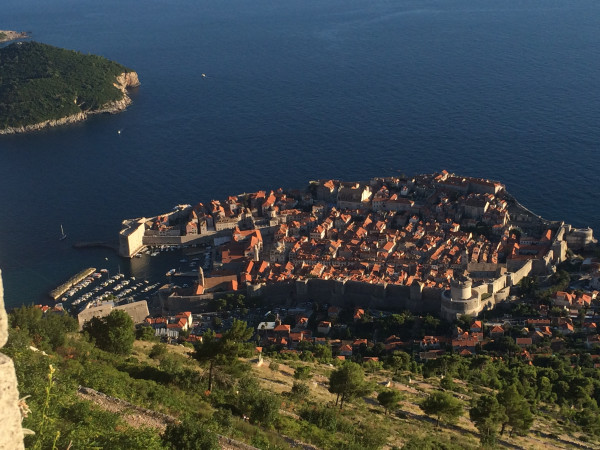 The Medieval city, Dubrovnik.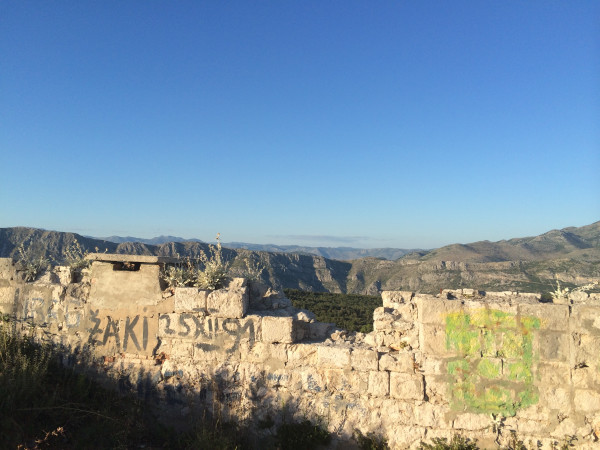 Reminders of war in some parts are still very evident.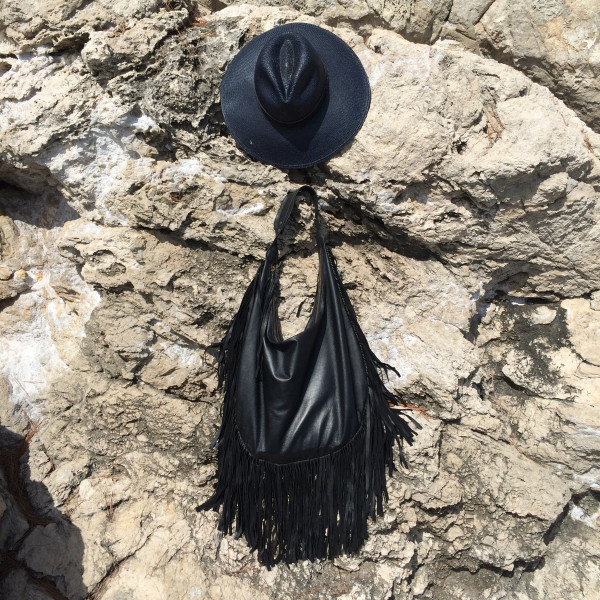 Nerida Winter hat and Thorn bag. Travel essentials for a European summer.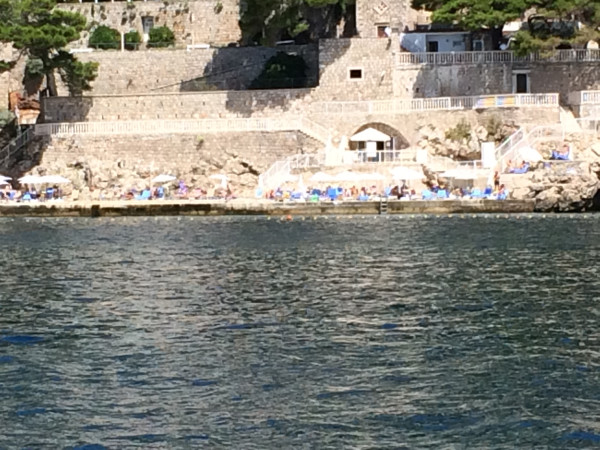 On our little boat ride into the Old Town.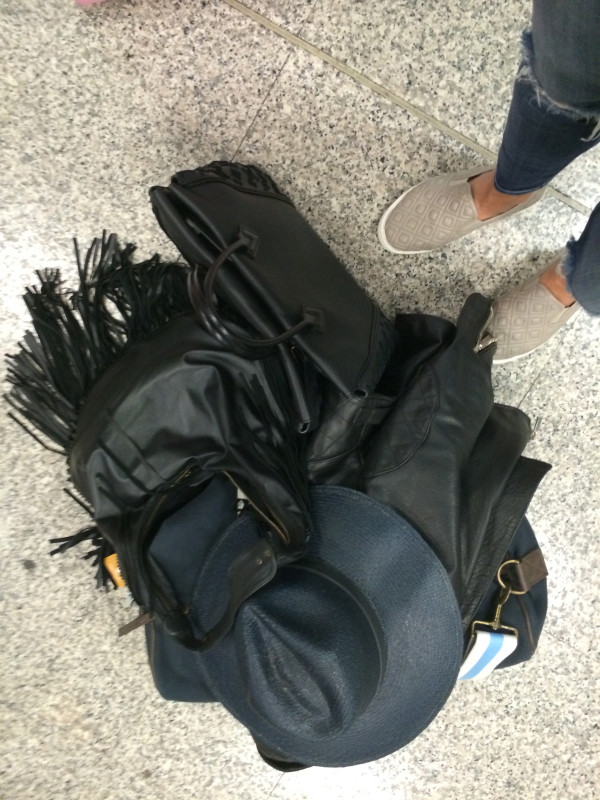 The airport. Travelling light… in black.