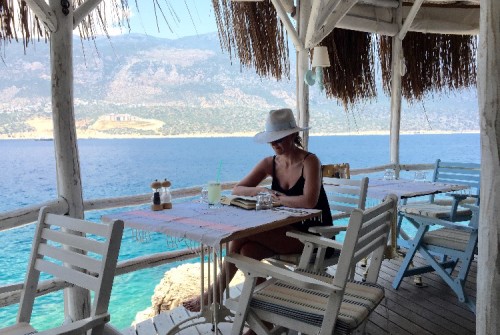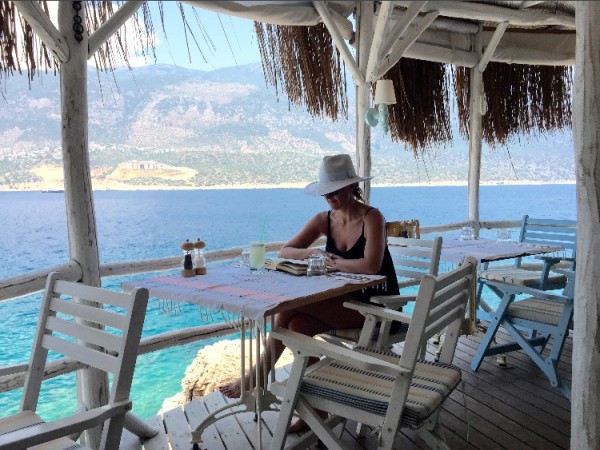 I've had the drive since I was god knows how young. Beautiful photos of the Greek Islands hung from my walls just knowing that would be my first destination as soon as I could jump on a plane and explore. Perhaps growing up in one of the worlds most isolated capital cities had something to do with it. Perth is a long plane ride from anywhere…. Either that or I'm a December child, a true Sagittarian traveller and explorer. That is my excuse for never being able to sit too still, for too long. Once one adventure finishes the next needs to be planned. And a foreign land. That's the ticket for me.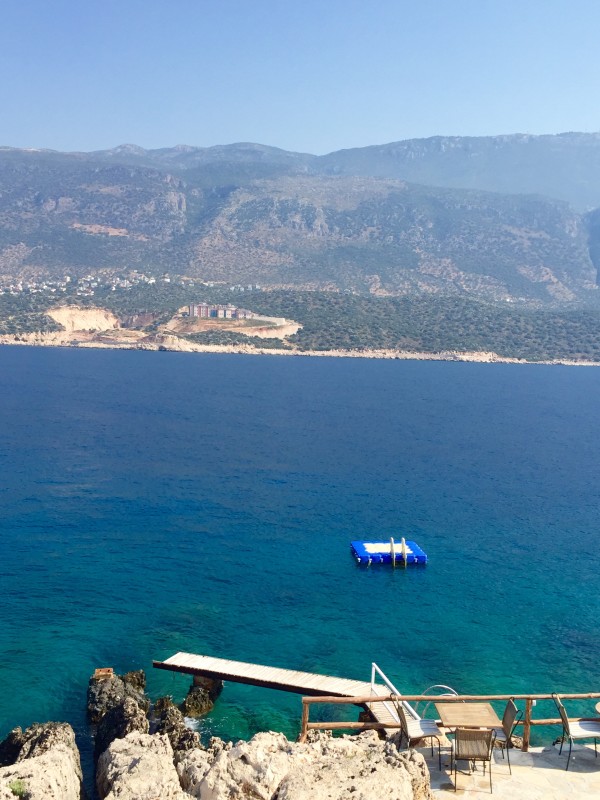 Over the past few decades I've explored a lot, however this trip was different. I haven't visited a land not visited before for many many years. A broken leg held me back the last time I had the freedom to explore without a deadline and that was a long time ago. Responsibilities kicked in early and I always miss my family too much to be away for too long. This time however, Turkey was our destination and all bones in tact, nothing was holding us back. Sunshine and a bustling city grabbed these avid adventurers by the hand and once arrived, had us by the heart.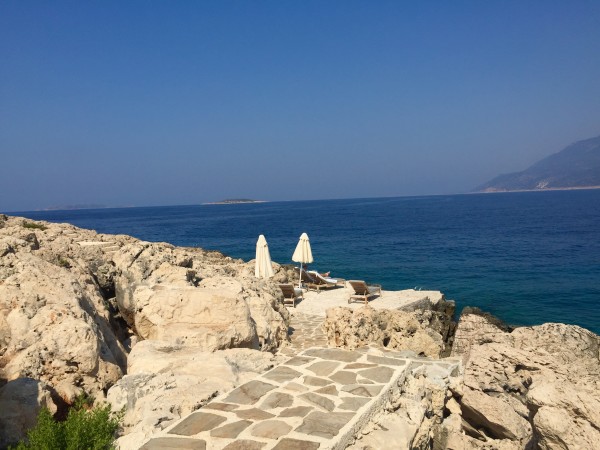 We started our adventure in Istanbul and it was after a few days we headed south to this idyllic oasis.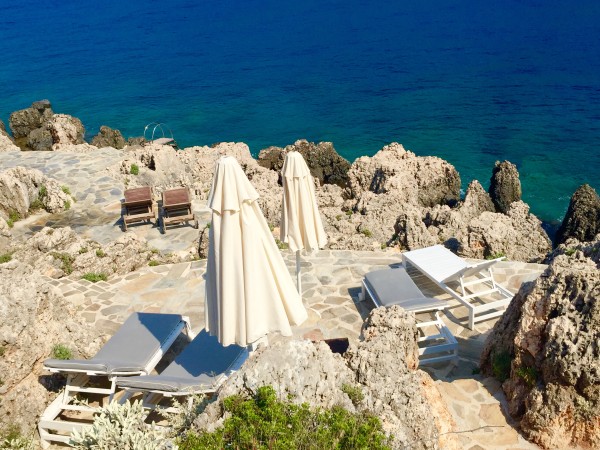 As I write this I'm laying on a sun bed. I've been here for 3 hours. Well here and flopping into the ocean only to return to my horizontal position to dry off.  Luxury is many things to many people but for me?  Sunshine and 3 hours of pure stillness with the water lapping beneath me and a great book – that's my luxury.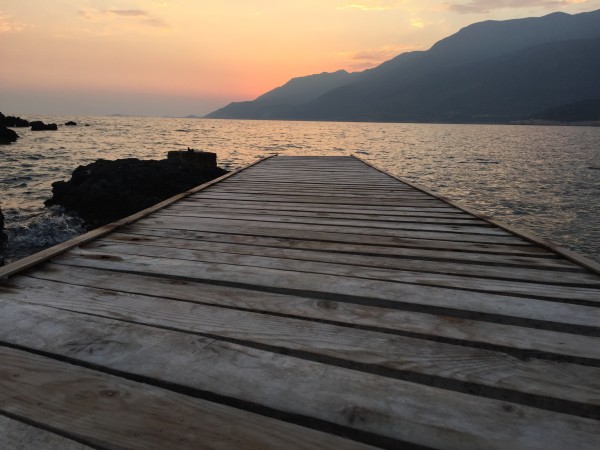 It's mid afternoon now. Stomach full from the halloumi salad and turkish pizza for lunch and my brain is wonderfully fuzzy with the lightest of Turkish rose. (If only I could capture this perfect moment and bottle it to unleash when I'm back in the midst of our Australian winter.)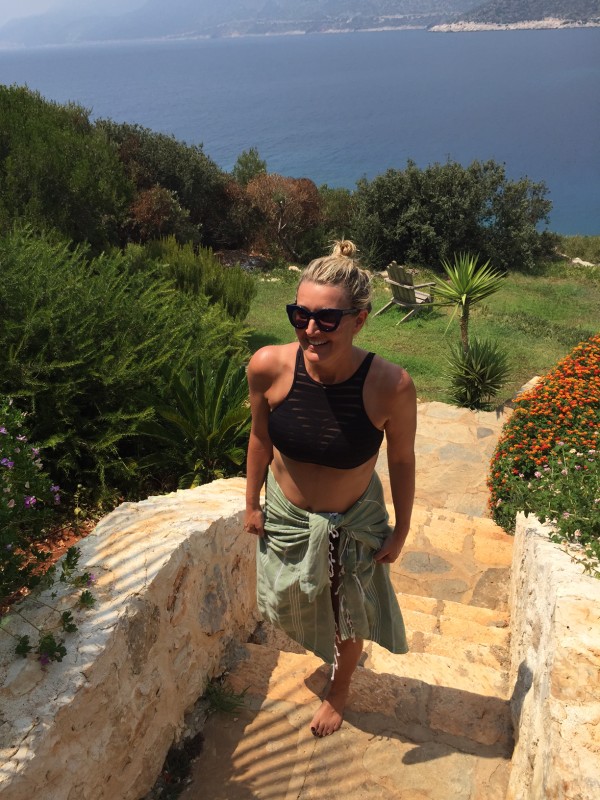 We've found a true jewel in the crown in this mediterranean ocean. A slice of paradise. No need to go anywhere else. Kaş. It may have taken us longer than expected to get here (Air France…don't ask and don't travel with them….) but it was worth every second.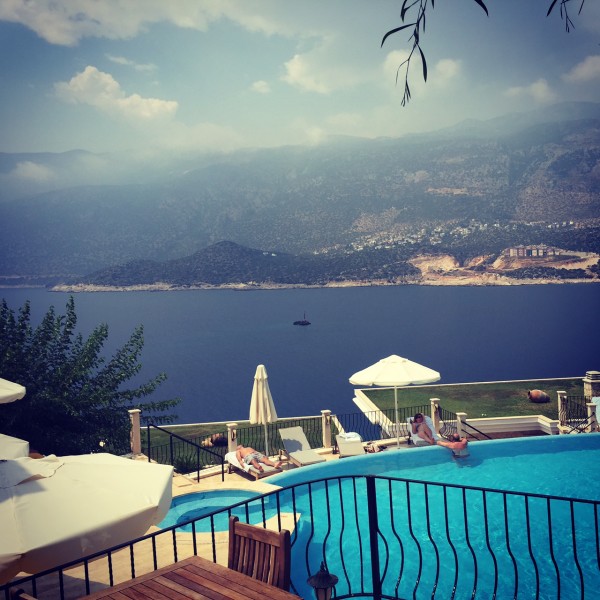 WE STAYED…
10 minutes outside the town. (Shuttles run regularly into the village)
Each apartment is designed differently. A unique property but works so well within it's surroundings
Has a wonderful family feel, the staff are truly magnificent.
It's not 5 star such as a Four Seasons, this is Turkey and a costal town. It's definitely the upper end of all accommodation in this area.
A great selection of food and different themed dinners in the hotel restaurant should you choose to stay in.
Delish cocktails. A fresh watermelon vodka was my pick and Jamie's Pina Colada's were fabulous too.
There is a traditional hammam which you are given a complimentary turkish bath by the hotel's masseuse
Kas gulet cruise – a day's boat tour around the bays. Swimming with turtles in the most clear aqua ocean I've ever seen.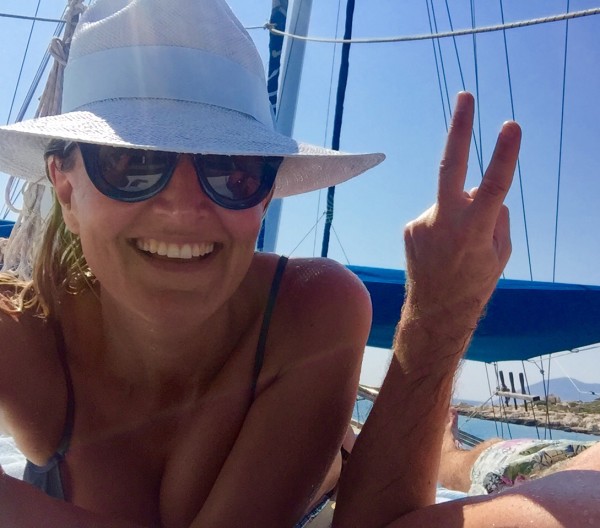 KAS
Kaş is a small fishing, diving, yachting and tourist town, and a district of Antalya Province of Turkey, 168 km west of the city of Antalya. As a tourist resort, it is relatively unspoilt.  No noisy loud Americans (sorry, but you know what I mean…) tourists in sight. It's real and it's wonderful. There is a true spirit within the town itself.
Temperatures: 30's to high 30's each day.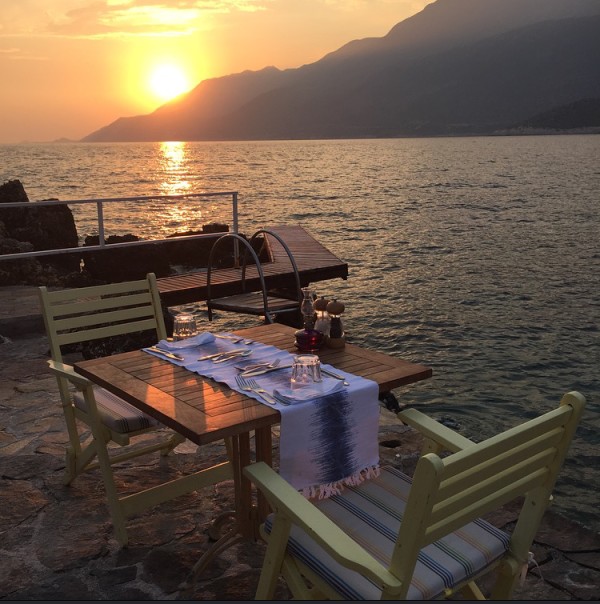 LOCAL DELIGHTS
Jewellery! So much fabulous jewellery. Poor Jamie got dragged around from one end to the other every night whilst I tried and sat with the designers designing some one off pieces.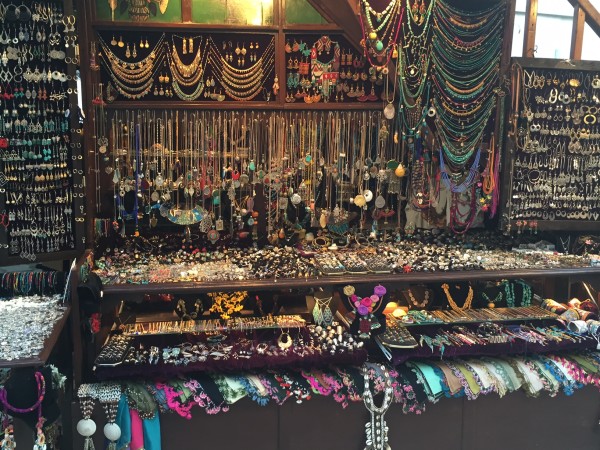 Turkish towels, leather goods, trinkets and of course plenty of turkish delight.
Turkish coffee – now I'm not personally a fan however I do love my coffee and they did offer both regular coffee plus the traditional kind.
FOR HIM
Barber shops line the streets. For a wonderful sharp shave- traditional style this is a treat.
Sit on the street with a beer in hand in a great traditional cafe (most have wifi) and watch the activity on the streets
GETTING AROUND
There are plenty of taxi's and boutique hotel shuttle buses run also.
TO Kaş
To get there it is a bit of a hike. But worth it. As they say, the journey is worth the destination….
From Istanbul is an hours flight. From there we flew into Dalaman Airport and then it was a 2 hour and 15 minute drive to get to our accommodation.
I don't know when I will be back, I just know that I will. And the sooner the better.
Bookings via: Exclusive Escapes