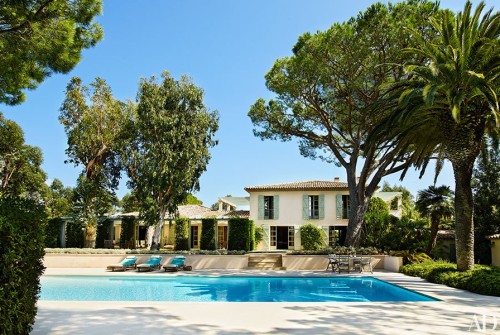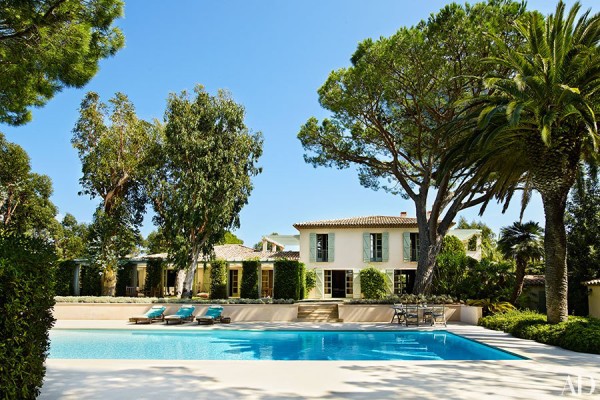 Sun filters through palm and eucalyptus trees around the pool at fashion designer Giorgio Armani's beach retreat on France's Cote d'Azur. The house features a typically Provencal stucco facade and a Portuguese tile roof. Armani oversaw the interiors himself.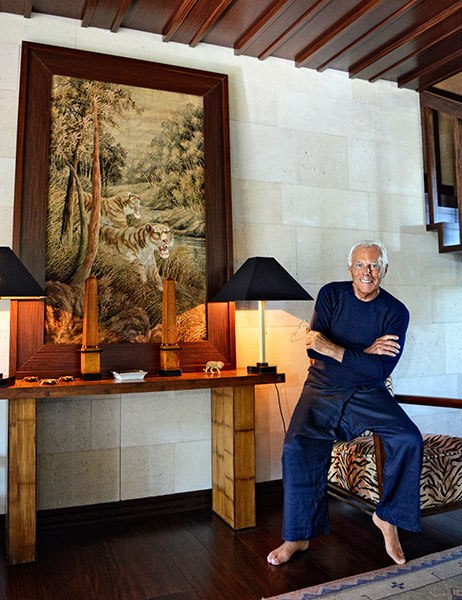 Armani sits on a vintage armchair in the entrance hall, next to a framed Chinese tapestry. The lamps are vintage Armani/Casa, and the walls are class in Saint-Maximin limestone.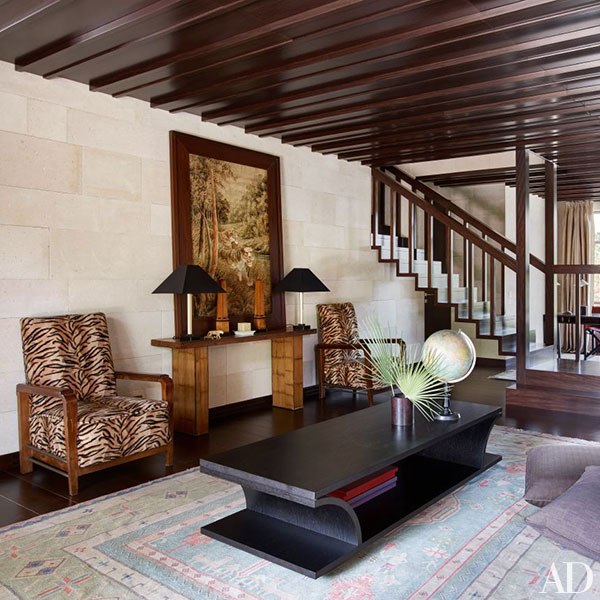 Tiger-striped velvet upholstery lends pizzazz to the entrance hall's vintage armchairs.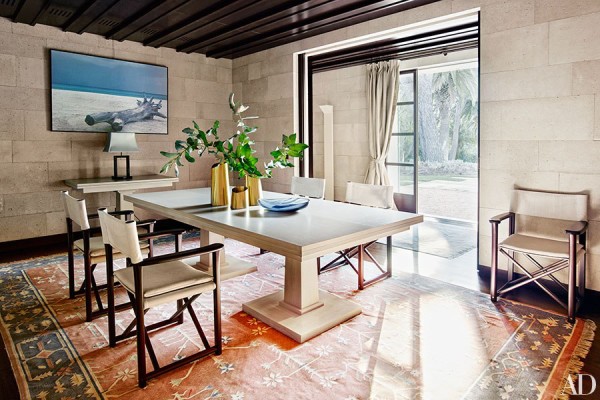 Anchoring the dining room is a vintage table from Milan; the chairs and metal ases are by Amrani/ Casa, and the large photograph displayed on the wall is by a local artist.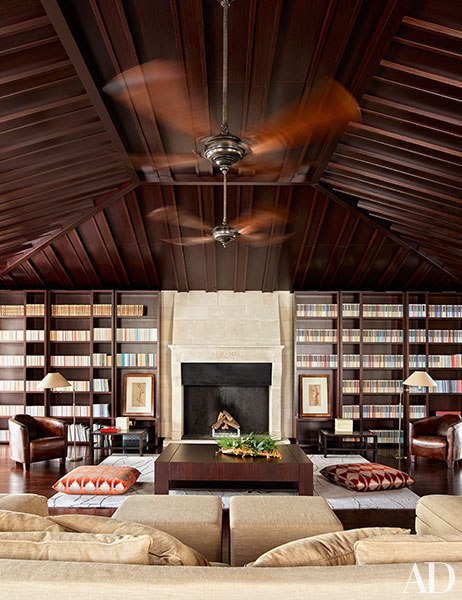 The living room's ceiling, bookcases, and floor are made of polished African teak; the cocktail table, which conceals a pop-up television, was custom designed by the Armani/ Casa team, while the leather club chairs and large floor cushions were acquired in Saint-Tropez.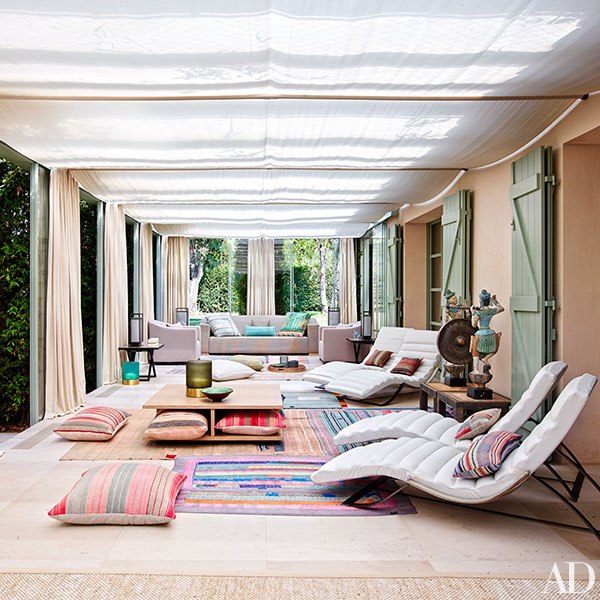 Offering an inviting spot to relax on the loggia are a blend of current and vintage Armani/Casa furnishings as well as vibrant cushions and rugs found in Saint-Tropez, the two figures with a gong (right) are from Thailand.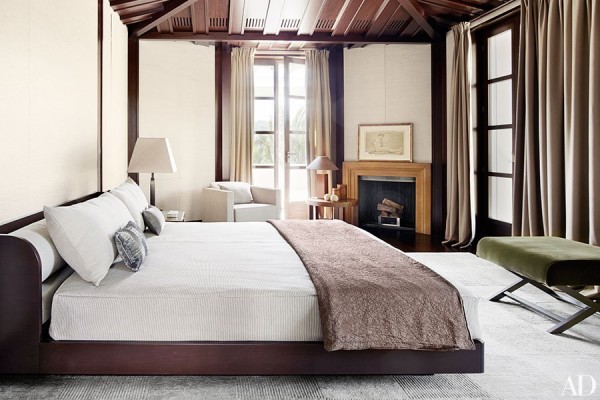 In the master bedroom, the teak bed and the blanket are by Armani/Casa, as are the bedside lamp and the club chair and side table by the window.
Text and Images via: Architectural Digest