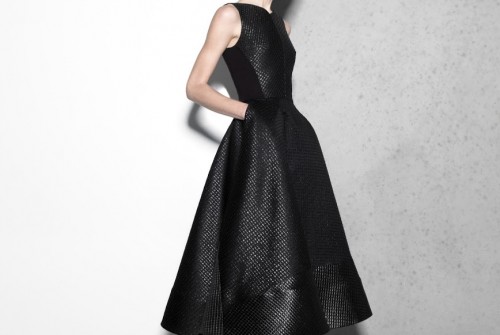 A strong shape shift, Maticevski plays on his mastery of drape here again with one piece Neoprene dresses sculpted in hard black and fluorescent orange and soft white and grey contrasts.
A decidedly elegant collection with a sporty finish, the collection strides through simple racer tank dresses scattered with wing like beaded panels which crisscross over bust lines and minute embellished sequin inserts. The hip being still a prominent position point for embellishment and a sharp focus at the waist.
This man is one to watch. He is going to be HUGE…..