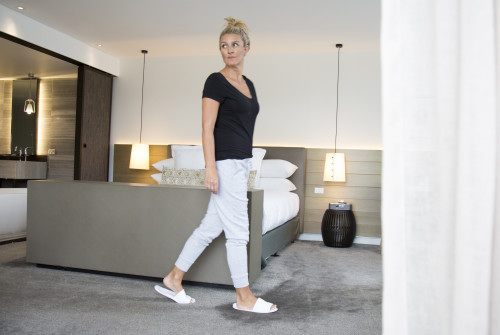 The 'IT' bag, the 'IT' shoe, the 'IT' girl. In our society it seems to be the mad catch-cry for anything fabulous.
What about essential loungewear? Our favoured tracksuits?  I don't seem to be hearing any war-cry's for this underrated category.
So I"m going to do it. I'm here to introduce the 'IT' track pant. My guilty secret is I adore a great lounge wear ensemble and this my friend, is a winner. Soft and subtle with a slim tapered leg its perfect whether lounging on the couch, ducking down to the shops or having a mini- stay cation away from home.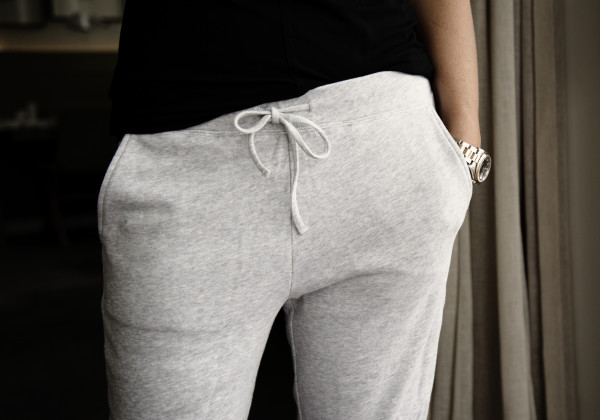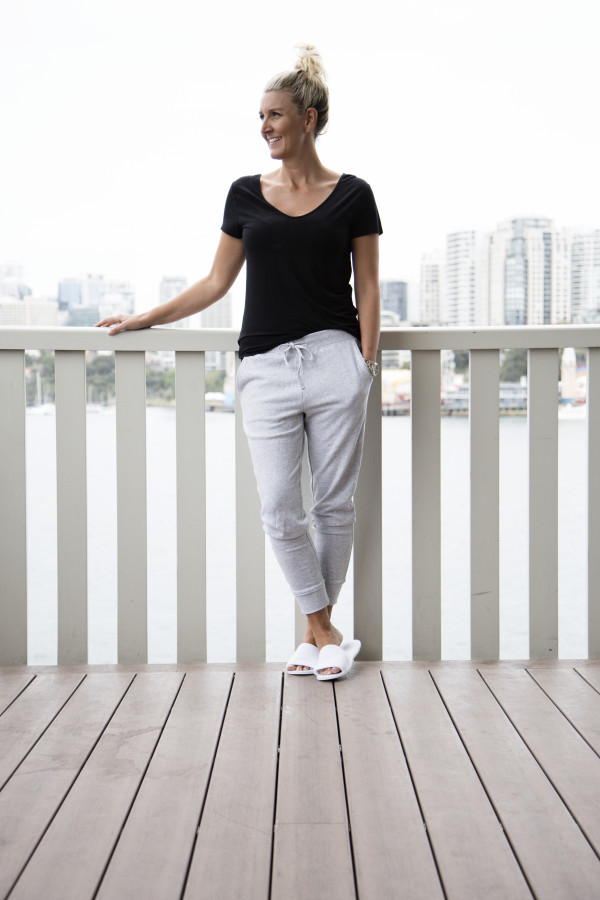 Here I'm lapping up the luxury (and the view) at Pier One Sydney with my little chicken Milla,  tucked directly under that good looking Coat Hanger they refer to as the Sydney Harbour Bridge. I haven't packed much because I don't need much. We've nabbed the hotel slippers and am quite literally in my idea of a heavenly room. Water lapping out the door, a big lounge watching the Sydney Ferries honk their way across the Harbour and that magnificent Harbour Bridge in all it's glory. Comfort is my main goal and I plan on keeping it that way.
At home my favourite track pants are not actually mine. They are my partners, Jamie. Grey, oversized, mens and oh-so ugly I wouldn't dare leave the house (sorry Jame) but they are the most comfortable things on the planet. Until I tried these on.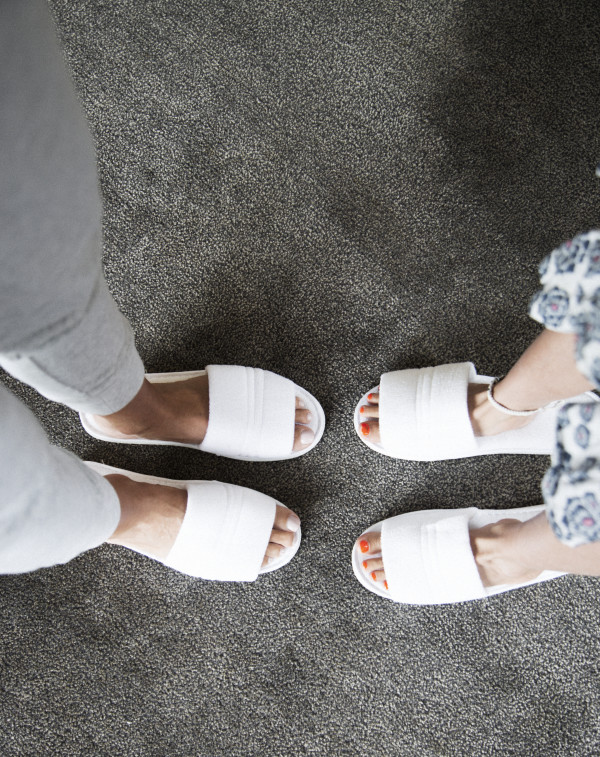 Having wonderful pieces to wear either on the lounge in front of the television, or striding through the airport to get on a long haul flight (matched with a leather jacket or an oversized trench) are two functional ways to incorporate our favourite 'off duty' items into our wardrobe out of the house. We always discuss multipurpose items for every day wear. But what about every morning, noon and night wear??
The perfect track pant. Get into it.
Wearing:
Sheridan Eliza v-neck t-shirt.