From the minute I met Claire Fabb I knew she would be an amazing ambassador for the HUGO BOSS brand. She presents herself in a stylish and charismatic way but holds an incredible laid back charm that appeals to all. She is approachable, confident, charming and of course stylish – all of this whilst being a stand driven professional across all elements of her business. Our first engagement with Claire was for her to host our event for the launch of the Jason Wu collection for BOSS Womenswear. It won't be that last time we engage her services. HUGO BOSS are excited to continue to work with Claire.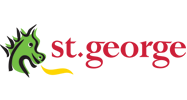 Claire's presentation was all about giving back to our staff. A way to make them feel good about themselves and also give them some inside information about current fashion trends , styles, colours and shapes that suit them and also how to put a whole look together. Claire then ended with a presentation about how to wear what was a very tired old uniform to its best potential. We had a fantastic response from all our staff at these sessions thanks to Claire. Claire was captivating, engaging and down to earth. Exactly what our brand stands for and we absolutely loved having her on the St.George team for five months. I would highly recommend Claire as a presenter and speaker in any type of role within the fashion industry. I also believe she is an extremely confident and powerful woman who would add a lot of impact in any forum for women in business.
Myra Salkinder
Claire has an extraordinary passion and flair for helping you to put together a look and feel for any occasion. I cannot recommend her highly enough for assisting you in working out where to find and what to wear and taking the stress and anxiety out of organising your wardrobe into a user friendly experience
Petrina
Thank you for coming to see me this morning. I am secretly thrilled that you were the one who ended up doing my wardrobe edit! Am feeling so refreshed about my clothes and accessories and new combinations. Haven't felt this good about clothes in such a long time.
Candice Lake
Dear Claire, Thank you so much for styling me so well. You were a dream and I love all my outfits ! The outfit last night really stole the show I am told, and this is all thanks to you!
Lucy
Honestly, after the session and shopping I felt I had much more clarity around my style direction and overwhelming calmness around shopping (first time ever!) and what clothing and accessories I have to play with and importantly new confidence around putting an outfit together. I definitely am not overwhelmed about going shopping anymore as I am going in knowing what will work for me and what won't and how to tie a look together (well I have the foundations for this anyway!!!
Rebecca
Thank you so much for a wonderful experience yesterday – you were a brilliant advisor, shopping companion and teacher! Thanks for pushing me to try new things and helping me find some amazing outfits at the QVB for this Summer. I will have no hesitations in recommending your services to my friends. Best wishes for the Christmas season and into the future.