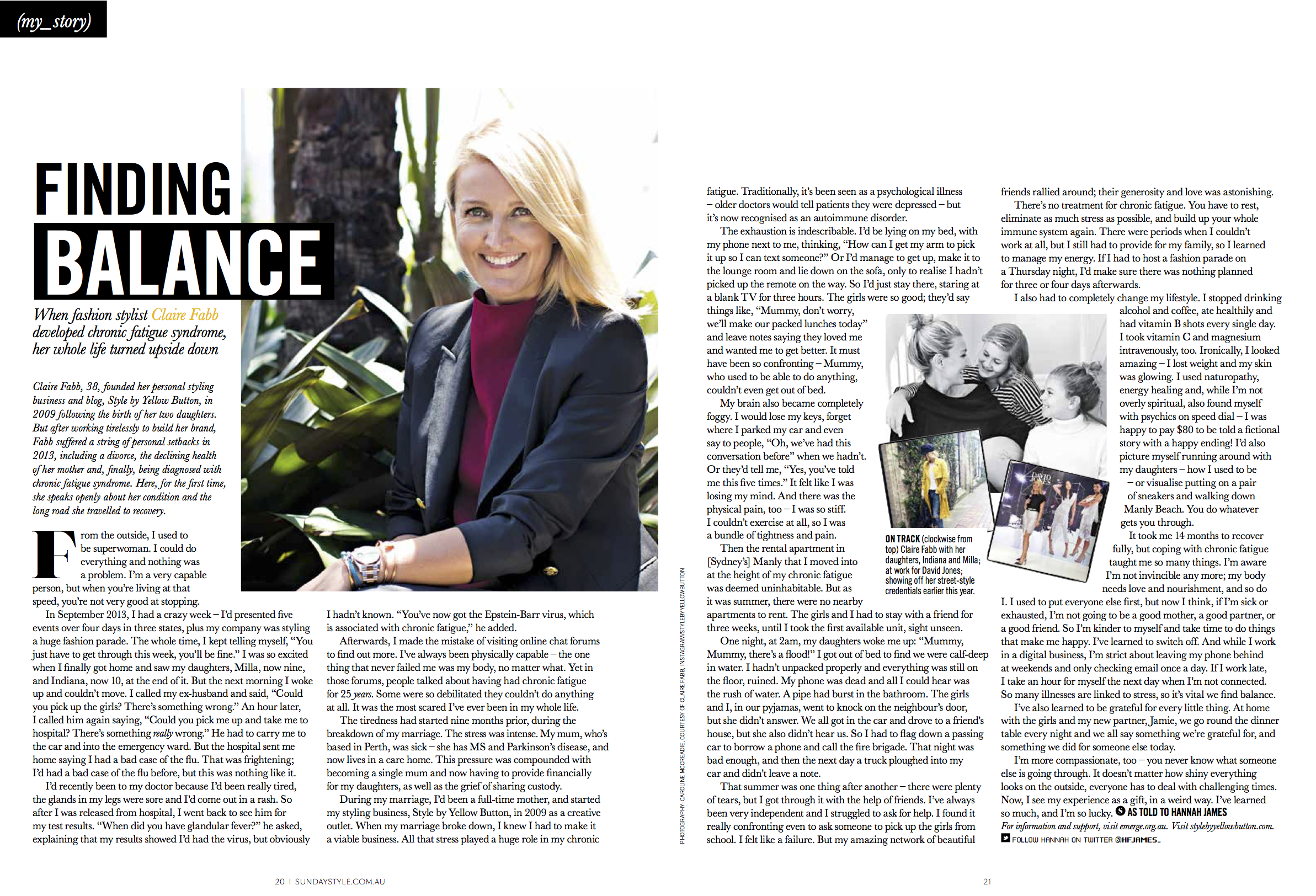 Yesterday I shared a very personal story with Sunday Style magazine about my experience with Chronic Fatigue Syndrome.  I felt way out of my comfort zone sharing this but I felt it was important to shed light on this misunderstood illness that I battled in 2013/14.  By nature I am a very private person and only my nearest and dearest knew what was happening at the time. To those of you who thought I dropped of the planet, this is why you didn't hear from me. And to those who are suffering, know that there are many of us who have come out the other end, there is hope!
There are lessons we gain in dealing with challenging times in life no matter what they may be, both before, during and after but the biggest lesson I learned was compassion and gratitude. No matter what life looks like on the outside, especially in this day and age where the world seems to be turning itself upside down and social media projects more sparkle than gloom, the reality is, it's not all roses and champagne.
Be kind to others and be kinder to yourself.  Laugh until your insides hurt and love as though today was your last. Acknowledge the small stuff and celebrate the big stuff.  And then squish your little people and cover them with kisses…..until they can bear it no more…. "MUUUUUUUUUUUUUUUUUMMMMMMMMYYYYYYYYYYYYY" .