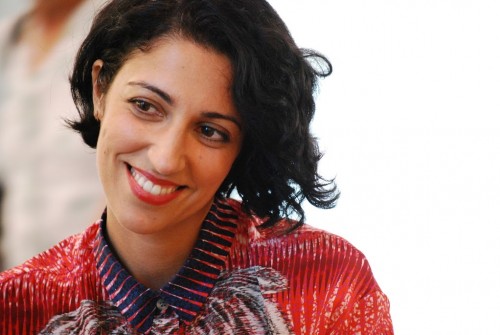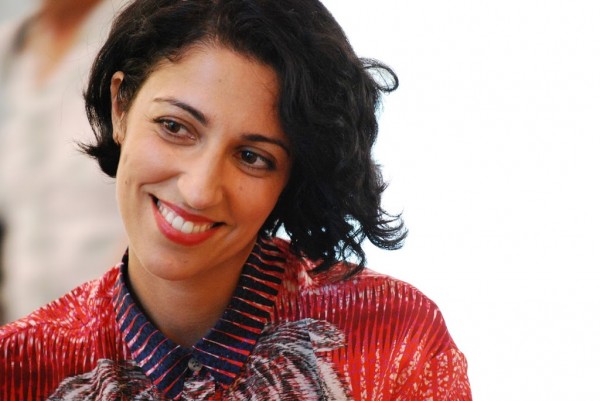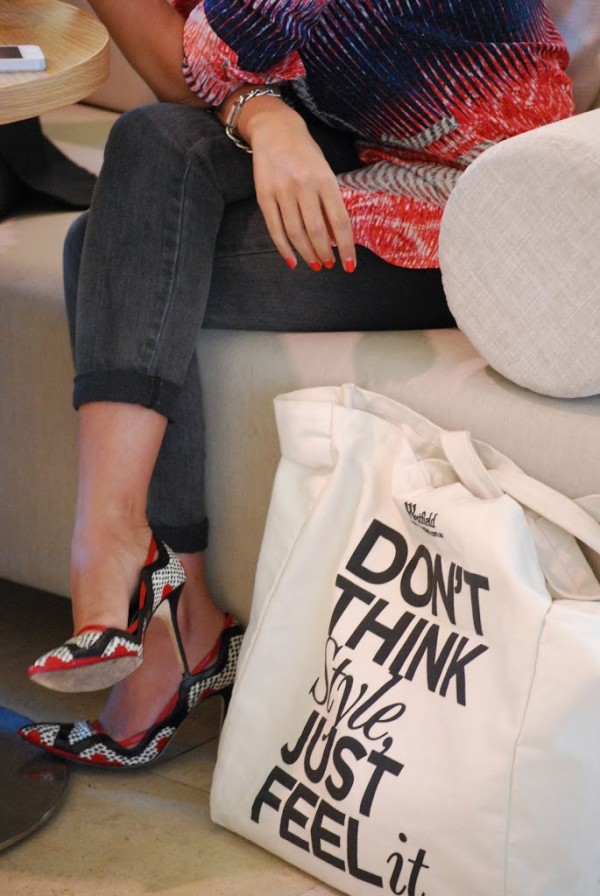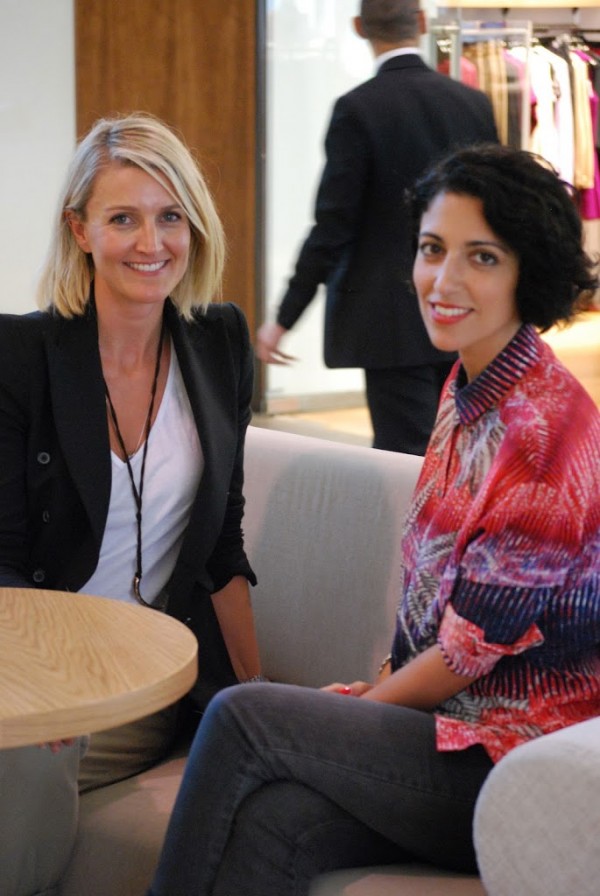 Australian born, London based Yasmin Sewell is one of Australia's most successful international fashion exports. Awarded in January as 'UK Young Australian of the Year', Sewell is Director of a retail consultancy business with clients across the UK, Europe, Asia and Australia. Yasmin is a regular on global Best Dressed lists, a two-time judge of the British Fashion Awards, has her own blog on www.vogueuk.com and is a favourite of fashion bloggers including Tommy Ton, Scott Schuman and Garance Dore.
To coincide with Mercedes Benz Fashion Week Australia, Westfield Sydney and Westfield Bondi Junction has joined forces with retail consultant and trend forecaster Sewell. The collaboration will deliver an exclusive Statement shopping tote bag and five part on-line videoblog series that previews the Spring/Summer 2012/13 collections from Australia's leading designers and fashion retailers.
On Friday I had the opportunity to catch up with this stylish and successful woman. Peppered with some hilarious Australian-isms, a few belly laughs and fantastic trend info, I loved interviewing her. (Actually, if I'm honest there were a few moments I forgot that I was.)
Q: When it comes to style, what are your personal influences?
Y: For me it's about comfort actually. It sounds really lazy but I have to feel comfortable in what I wear. I can try on an incredible dress and I have access to loads of amazing things around me and designers I know that will let me borrow things or buy things but if it doesn't feel right it just doesn't work. Comfort can sound like I'm being really slouchy and I do like being slouchy but its about that feeling. I'm most happy in a baggy jean, a t-shirt and a blazer. It's probably not an influence but it's more how I feel.
Q: Can you tell me more about the video blog series that you will be doing for Westfield throughout Mercedes Benz Fashion Week this week.
Y: I think its really cool that Westfield are doing it because it's the first time Westfield have previewed what's going to happen next season for the customer, rather than just promoting what is happening in store now. It's about me dictating what the trends are and hopefully getting the customer excited about what's happening for next season and showing how they can buy into the trends now. Everyone is so much more savvy, they have seen all the shows and everyone is on all the websites. They all have access to things much faster. So you have to be tuning into next season at this moment as everything is sort of mashing into each other.
You see a print, so do you buy it now? How am I thinking ahead? How am I planning my wardrobe? We are almost living in two seasons at once at this moment. I want to make it really real, really fun, really insightful – that's the intention. I'm trying for it not to be like that cheesy television type person, it's going to be "This is it. Like it or not".. haha
Q: Who are you going to feature on there? Are you going to do a segment on each designer?
Y: It's going to be a mixture, each episode will be different so we'll have interviews, very personal interviews with designers from Ksubi, Sass and Bide, Ginger and Smart and Carla Zampatti at her home. Meeting really great people and it will be in a conversation form. Not asking them official questions. I know most of them and we have a history so we're just having a chat. Then we are doing a thing which I'm really into where we ask different people in the industry 5 questions and they are very personal questions but it really gives you an idea of who they are.
Q: What trends can we expect to see this coming week?
Y: I have a feeling we are still going to see a lot of colour and print, the Aussies do that really well and I think we'll still see tailoring, shirting is still really big and pants have made a huge comeback. Oh and flats. Flats are huge. (It's back to comfort.)
Q: What are 5 things you have in your handbag at all times?
Y: I don't really like handbags, well I don't like fussy handbags so I'll have sunglasses, mobile, wallet, lip-balm and business cards.
Q: Who are your favourite retailers in London?
Y: Right now Selfridges are doing everything exceptionally well. They are just tapping into everything that is truly modern about retail and I know they are really pushing technology and service.They have all the brands and represent them really well and the store is always evolving. I have a lot of respect for anybody who can pull off a huge store that well.
Q: Which designers should we be watching internationally.
Y: I'm really into a lot of the new up-and-coming guys in London because I'm there and I work with them closely. Mary Katrantzou and Peter Pilotto ( I'm wearing his shirt today). I work with him on the collections and they do amazing things. Then you have the big guys.. Stella McCartney, Celine, I still love Balenciaga and all those guys are the obvious ones but they are obvious for a reason. They do outstanding things. I also love Meadham Kirchhoff, a British designer. Really wild, extraordinary shows. I'm always looking for the new ones.
Q: What do you think is uniquely Australian when it comes to our style?
Y: I think it's very relaxed. It's an effortless way of wearing clothes. I think it's much more about being comfortable in our skin. Australians can be very glamourous but they still do it in a way that's really easy. I went to my first show yesterday which was Carla Zampatti. I looked down the front row and saw all the Aussie fashion girls. Everywhere I go in every city those women are different. The energy is just different in each place you go. New York is different, London is different, Milan is different and sitting there they all look beautiful. In Australia they are still glamourous but it's effortless. It isn't over the top, it isn't contrived, its just about a great dress, a great piece and a beautiful shoe and everything else is very natural. I love that. It's not overdone.
Q:What is the perception of Australian design in Europe.
Y: It's changed a lot over the past 15 years. I remember when I first moved over there wasn't anything coming out of Australia and if there was the occasional brand it was very obscure and small. I remember when Sample came out in London and it was cool and interesting. Now I think the perception is that Australians do good commercial products. The ones who do well over there sell, they are well made, they are wearable and they do really well in the market. There are the Dion Lee's and the Josh Goot's who are well respected and have great design so a touch of that, but the bulk is the commercial product. Like Camilla and Marc. They are doing super well over there. And there are the fun brands too like We Are Handsome swimwear.
When I first moved over there I was 21 and worked for Harpers and Queen Magazine and I was the Aussie girl with the shaved head and I remembered I SO didn't fit in. Being an Aussie was a disadvantage.
Me: "A convict?"
Yasmin: An Arab convict!!! (both of us roared with laughter at this one..). I just remember I was made to feel a bit inferior and I hate to say it now, but that was how it was. Now not at all. There is a real advantage to being Australian. Now people say "You Aussie mafia, you guys can do no wrong" and I feel really proud. When we (Australian's) go over there we do really well and people like us and we stick together and honestly I've been there so long and it's so different now.
Q: Whose personal style do you admire, from any time in history?
Y: I was really inspired by Woody Allen's women growing up. And still now. All of them. Being natural, a bit masculine and understated. Woody always cast his women as if they were themselves. Anyone who wore suiting well. Meryl Streep, Judy Davis, Diane Keating, Katherine Hepburn
Q: Where is your ultimate holiday destination?
Y: It's actually Qualia at Hamilton Island. I want to live there…I can't, it's not possible but I love it. I have been on amazing holidays around the world but there's something about this place. You just arrive onto the island. It's so beautiful and so easy and amazing. You get into the buggy with the smell of the trees, the amazing service, the food, it's heaven. I was there last week. I want to go back. One of the best places on earth.
Q: What are you wearing?
Y: Peter Pilotto shirt, Stella McCartney jeans and Manolo Blahnik heels.
Photos: Thanks to Kelly Davis