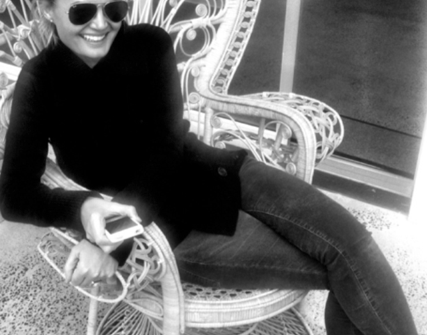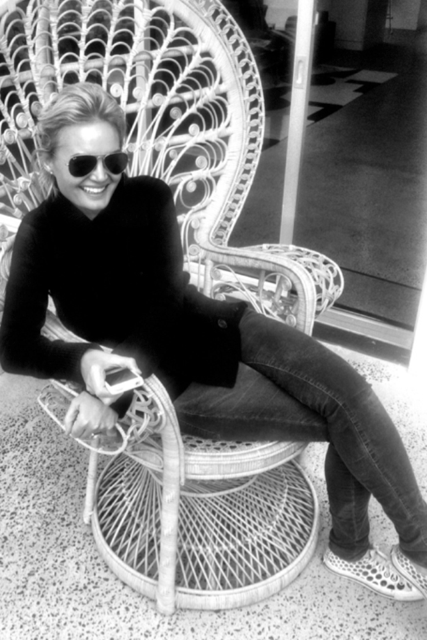 Charlotte doesn't know this (until now) but I remember her from growing up back in Perth before she moved to Sydney and became the 'go to' make-up artist for all the major magazines and celebrities. She was, and still is a breath taking and talented woman who has just branched out launching her first range of jewellery, By Charlotte.
We caught up and discussed her personal style, new business venture and life in general.

Q: How would you describe your style?
A: I have a very relaxed style. I love soft comfortable fabrics on my skin, so I tend to wear a lot of loose fine cotton and cashmere.
Q: What was the moment you decided to start By Charlotte?
A: I have always been interested in creating my own line of jewellery, even before makeup, so its been a desire of mine to develop a jewellery range for quite some time. I'm just so excited to have such an amazing response and support from the industry.
Q: You're an accomplished and well known make-up artist. What was the attraction of designing jewellery which is quite removed from beauty?
A: In a way they are quite similar. Being a make-up artist is all about making people feel good and look beautiful. Jewellery is basically the same thing yet instead of using make-up I'm adorning women in another way.
Q: What inspires you?
A: Travel always inspires me. Feeling relaxed, sitting on a beach somewhere is my most creative space in the world for me.
Q: What was the inspiration behind creating your range By Charlotte?
A: I was inspired by the Lotus flower. I wanted to create a range of jewellery that had a peaceful blessing and that was delicate like the beautiful lotus.
Q: Who is on your wish list to meet and why?
A: I've always wanted to meet Madonna. I love the fact that she never stops reinventing herself.
Q: Growing up in Perth, when did you realise you were creative and how did you find your outlet?
A: After leaving school my three besties became a film photographer, model and an actor. We were very creative and used to hang out for hours on end creating beautiful images, designing, drawing and making music video's.
Q: Do you return to WA? Where are your favourite places to visit?
A: I do go back to Perth every now and then, I love going down south Margaret River… the beaches are so beautiful and peaceful down there.
Q: I have to admit, I've been wearing my incredible necklace nearly every day. It goes with everything. Subtle, wearable, luxe for day and night. Was that the intention when you designed the Lotus collection?
A: Claire that's so pleasing to hear as that was my intention, I wanted the lotus necklaces to be worn every day, I wanted the necklaces to be a piece that you just popped on with everything anytime of day.
Q: What is your favourite iPhone or iPad app?
A: Instagram! I am totally addicted to it.
Q: What is your favourite website or blog and why?
A: I love your blog Claire and visit it daily. Outnet and Net-a-Porter are a fav of mine as well.
Q: What song will always get you on the dance floor?
A: Lupe Fiasco for me, without a doubt.
Q: What is next for By Charlotte?
A: I recently visited Rajasthan, India where I was working with a gemologist to create a fine and delicate gemstone range. It's the next exciting step and I can't wait for it to launch!
You can purchase the By Charlotte range right here: bycharlotte.com.au
Photographs: Adam Flipp