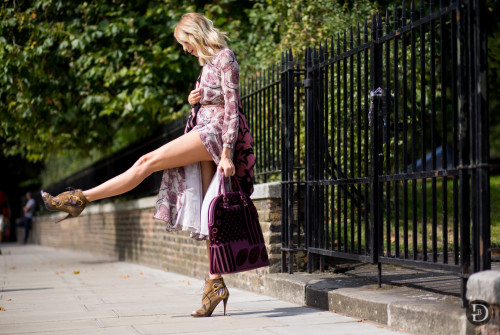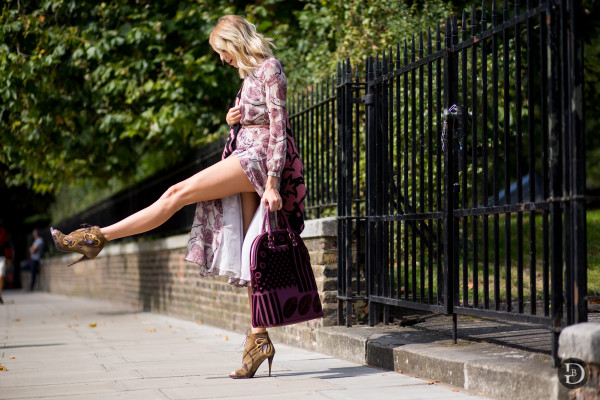 Who better to kick off London Fashion Week then one of the ultimate leaders of the fash pack … Elena Perminova. Wearing Burberry no less .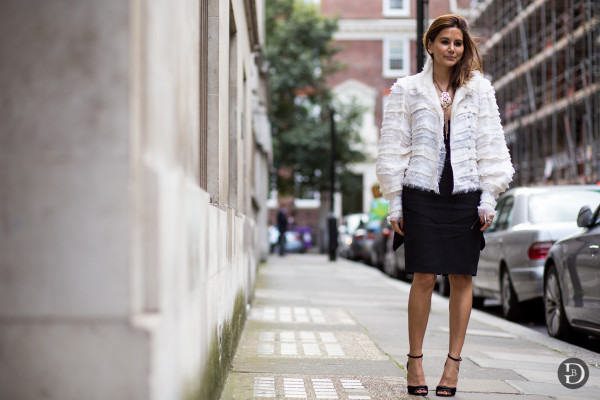 Christine Centenera, Vogue Australia's Senior Fashion Editor looking chic on the streets.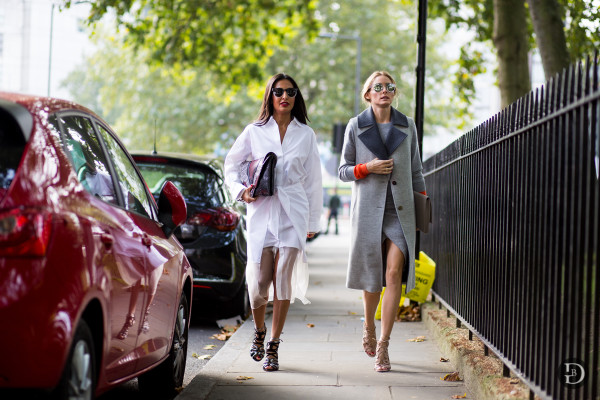 So many pieces in each outfit that I am drawn to. Sheer shirting which is a modern update to the loyal wardrobe staple. The metallic sunglasses that add the perfect reflective touch. The strappy sandals that make pounding the pavement in summer that much more chic. Both these ladies make for a stylish pairing.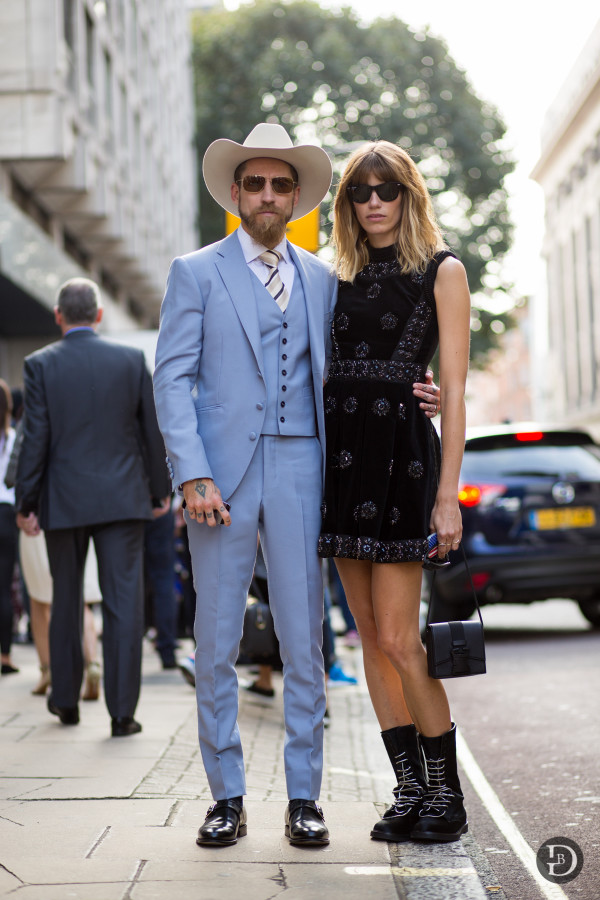 Justine O'Shea and Veronika Heilbrunner … holding the power to turn heads on the streets of any fashion week.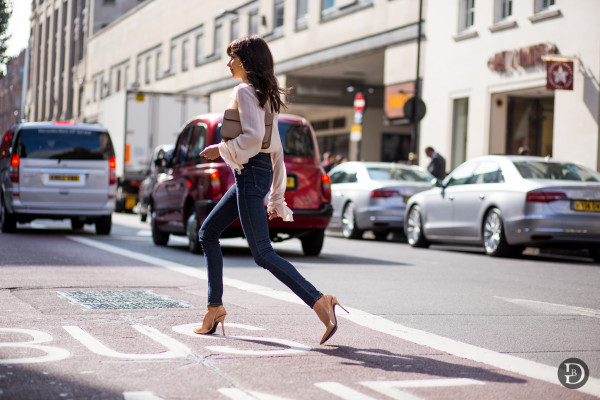 Taking it in your stride. Shades of blush coupled with the perfect blue. Soft, elegant and attainable street chic.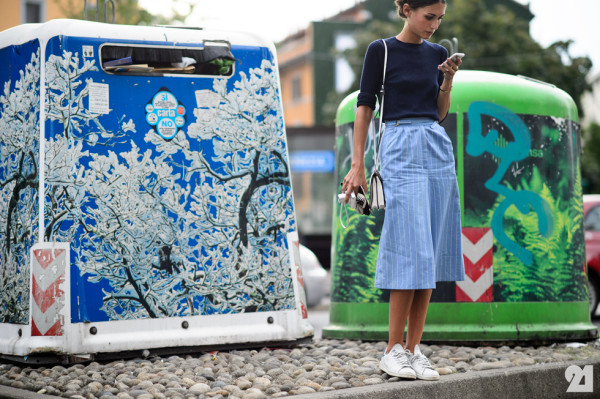 Converse, navy, midi and a hint of slight stripe … the perfect weekend inspiration in one shot.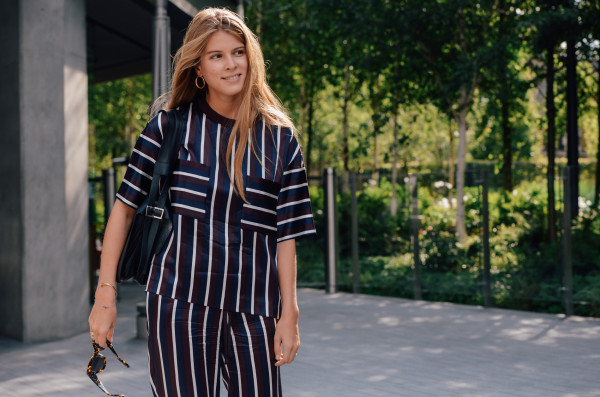 Stripes … up, down and sideways.
Alexa Chung shows the power of a stripe at London Fashion Week.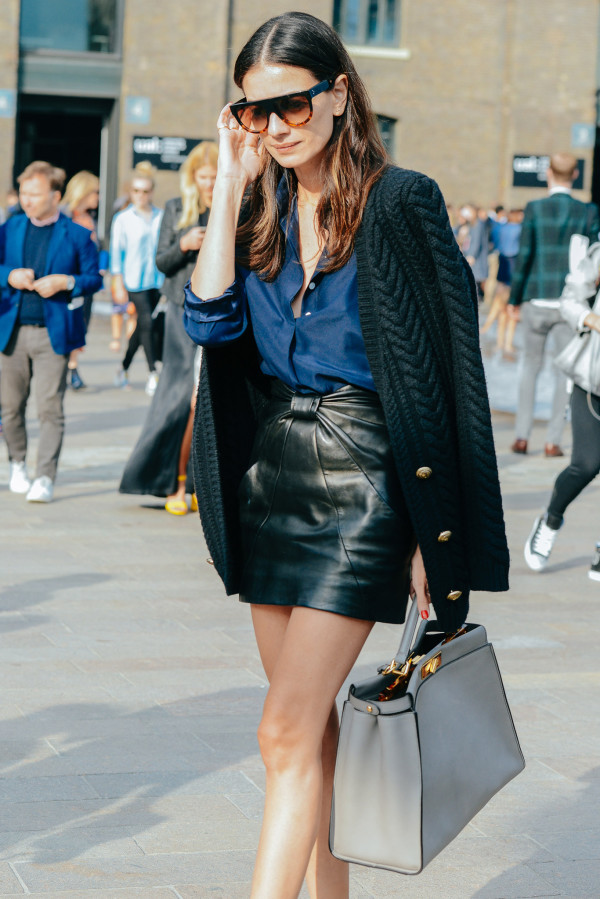 The leather mini, adding just a touch of tough luxe to this look.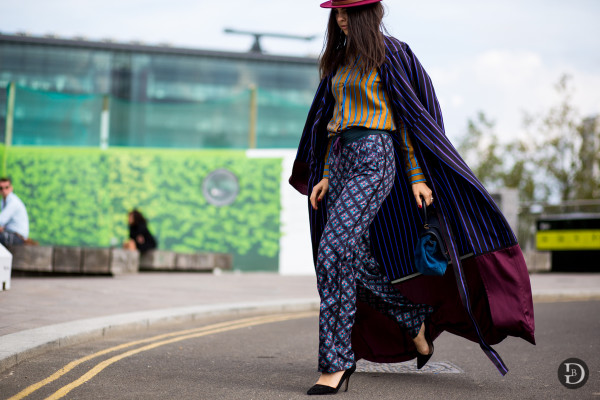 Pinstripes, patterns and hits of purple. Unlikely clashing that has a way of working wonders…perhaps only on the streets of fashion week. Each individual piece in this outfit draws the attention of the eye. Too much for every day wear ? Pick one patterned, statement piece and pair it back with a muted colour. There are ways to work pattern and colour into your wardrobe without feeling overwhelmed.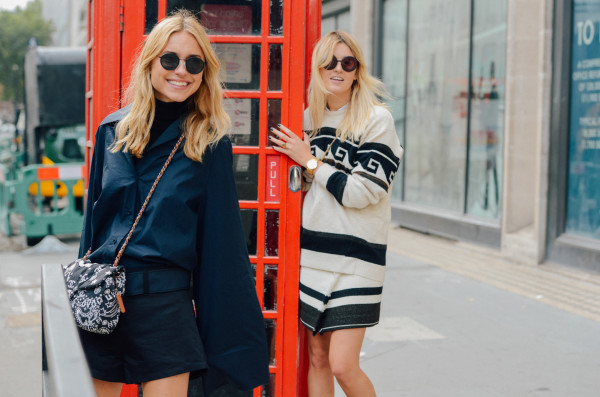 THAT Isabel Marant sweater. It dominated the catwalk, captured our attention on the streets at fashion week and has now become a staple in the wardrobes of the style savvy.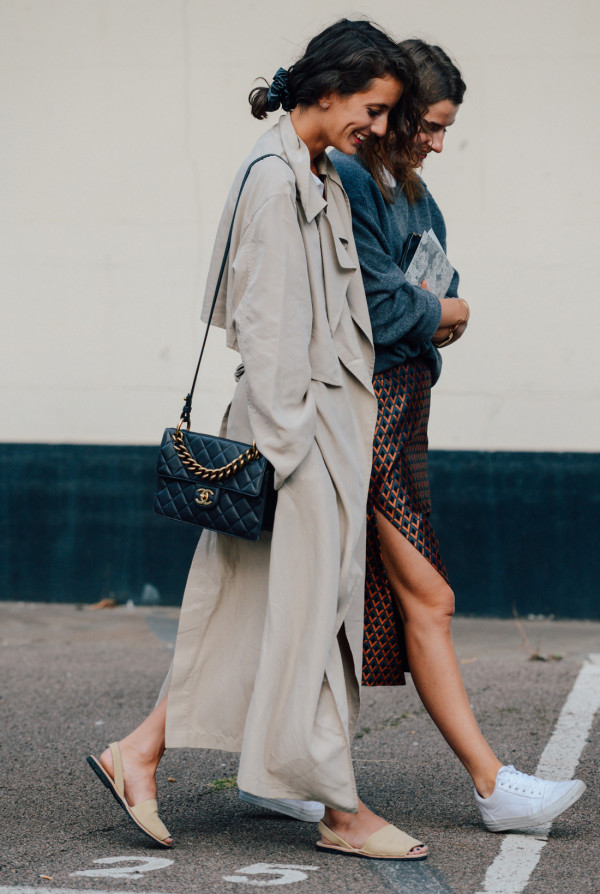 High on my lust list right now – the light weight trench. Perfect for the warmer months ahead worn with skirts, shorts, pants, denim, heels, flats or even converse. It's the versatility of this piece that had me at hello.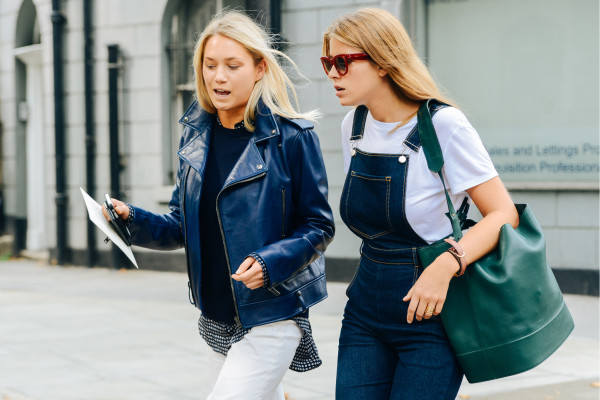 Hues of blue, leather and denim. Busy on the streets of fashion week.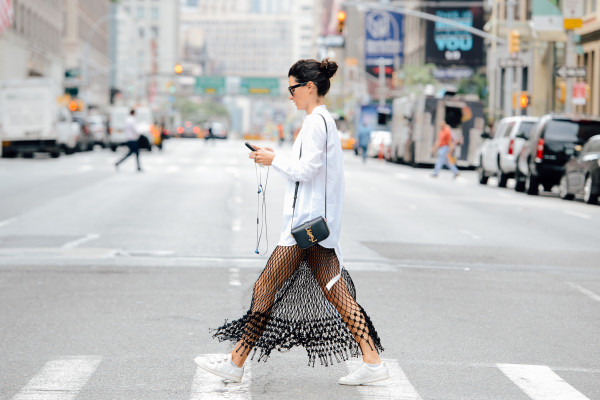 Dare to bare at the cross roads of London Fashion Week. It is the effortlessness of this look that makes it worthy of street chic status. Paired with a white boyfriend shirt and sneakers … the skirt does all the talking in this shot.
What would fashion week be without Anna Wintour (and her Chanel shades of course).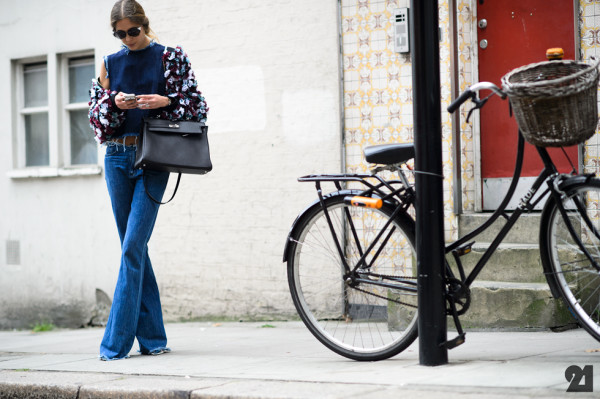 Head to toe denim … with a little extra.
I love this look. One of my favourite trends at the moment; the flared jean. It is such a flattering style on almost any and every shape as it gives the illusion of longer legs , and let's face it, who doesn't want that ? Test this trend – you won't regret it.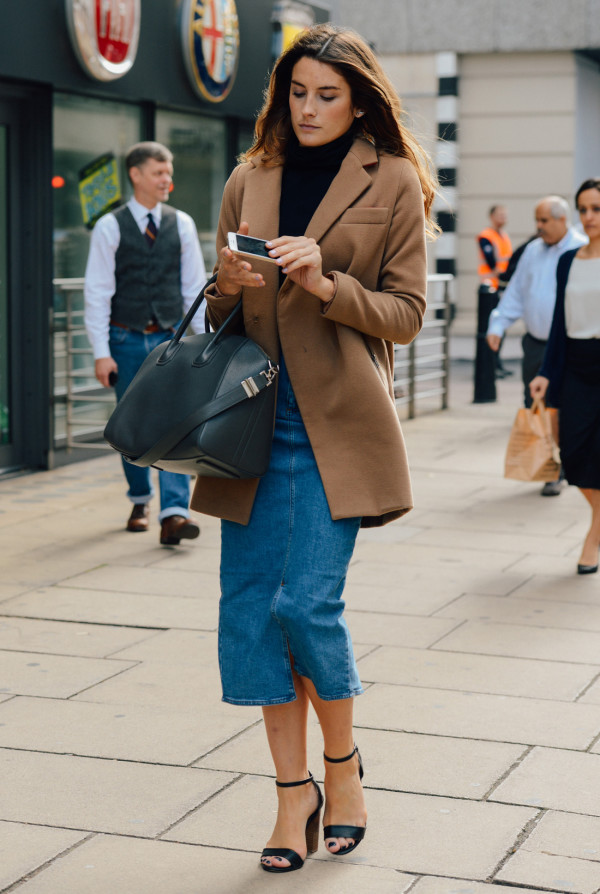 The perfect denim midi skirt. A definite weekend essential that will become a go-to piece in the warmer months.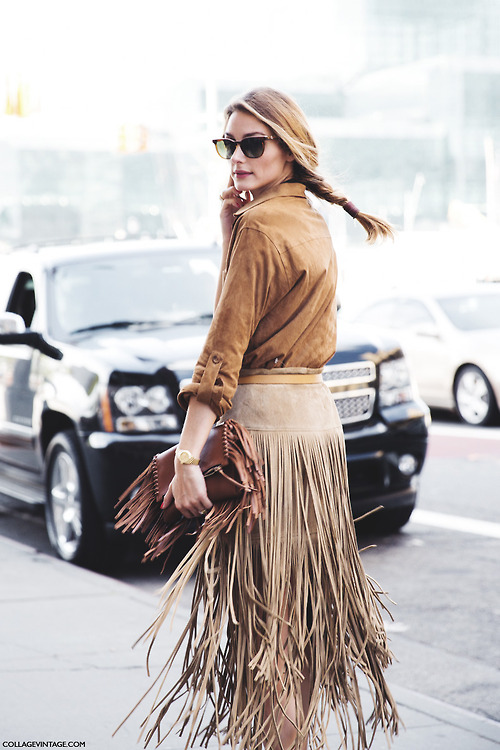 Olivia Palermo never fails to get a trend oh so right. Fringing … tick. Natural tones … tick. Mixing textures … tick. Added accessories to tie in the look … tick. This girl just gets it, every time.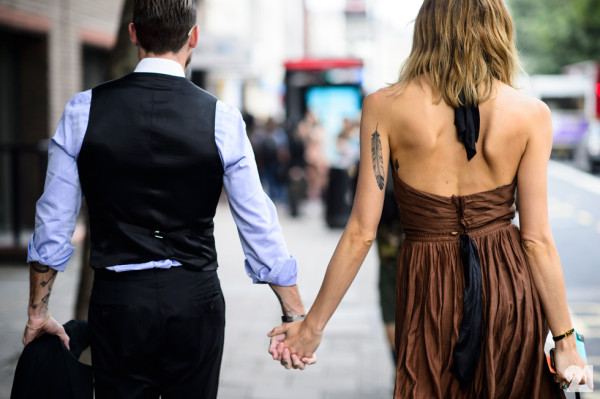 Another week on the streets of yet another fashion week. Trends are set, boundaries are pushed and inspiration is a plenty. Next stop, Milan.
The Urban Spotter x5, Style.com x2, The Urban Spotter, Style.com x6, Le 21eme x2, Style.com, Le 21eme.