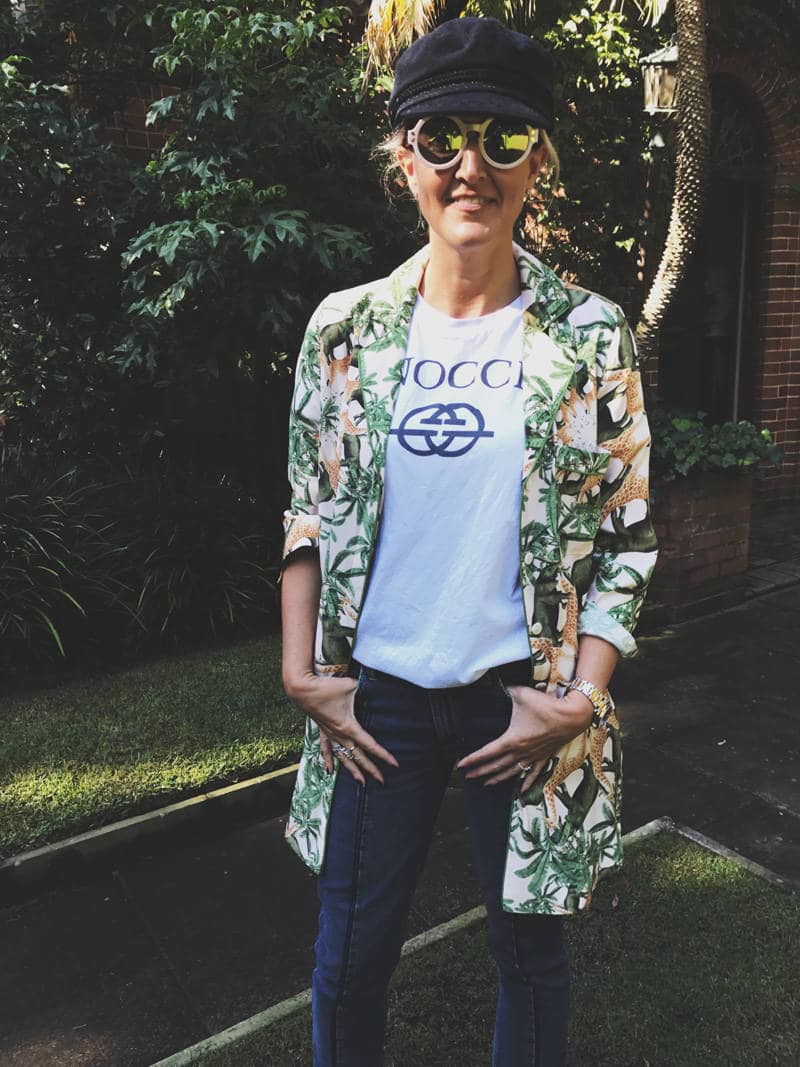 Claire Fabb – Style By Yellow Button
'My on-set life doesn't differ from my MBFWA life. MBFWA is an amazing opportunity to dress up' – designers such as Christopher Esberand Macgraw have you covered here – the former with its minimalist look yet impeccable tailoring; the latter with feminine silhouettes and textural fabrications.
'As much as I adore wearing high fashion and donning my heels for dinner, I feel right at home wearing my regular every day outfits in my role as a stylist and digital consultant.  It's a fair representation of my personal image and style.
'I, like anyone who trawls the pages of magazines, blogs and instagram, loves fashion. The last few years for me, it's been all about supporting emerging Australian designers in my every day and that is what MBFWA show cases – our exceptional wealth of talent.
However, it's not just about the designers on the schedule; it's also the new breed of creatives emerging from behind their closed doors. MBFWA is a celebration of all things Australian design – both big and small.'