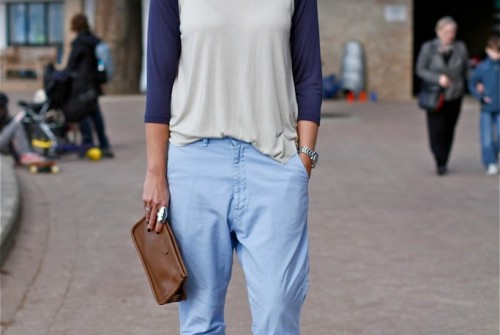 Q: What do you get when you cross a pair of your favourite jeans with a pair of your most comfy tracksuit pants?
A: Bassike's lo-slung jeans. Quite possibly the best invention ever and the most comfortable. I now have more than a few pairs (because I wear them so much ) and love how they easily translate a casual look, worn with a pair of Converse to a more dressy outfit with a great heel like this Camilla Skovgaard pair.
I'm also wearing Neuw Denim baseball top, Prada clutch, Omega Watch.
PS. I won't look so surly next time. Promise.
Photos: Josephine Willcox