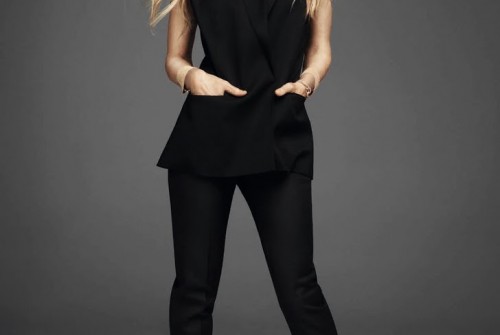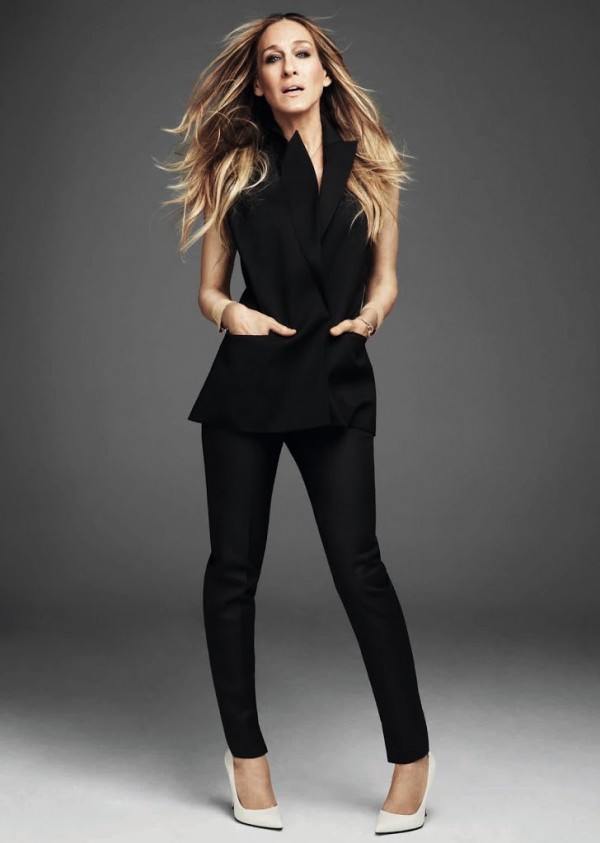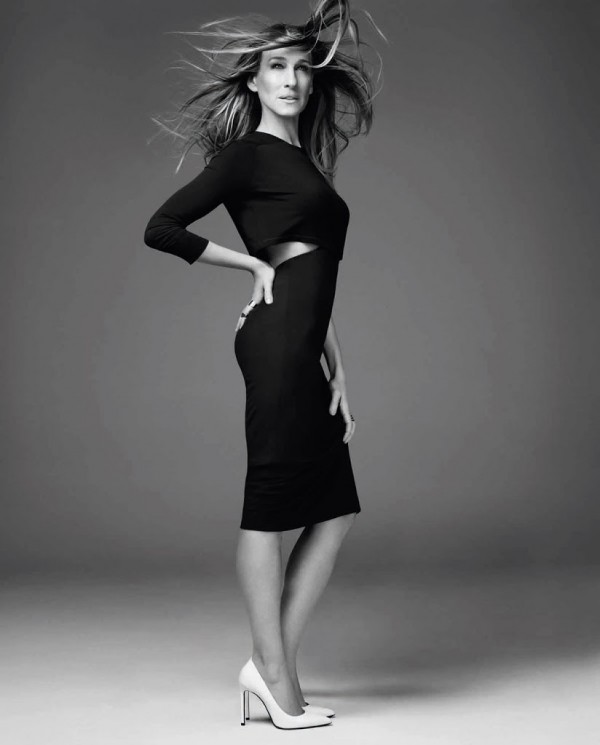 This week's edition of NET-A-PORTER's digital magazine under Editor-in-Chief Lucy Yeomans features actress, producer, fundraiser and campaigner – Sarah Jessica Parker – modelling Balmain, Dolce & Gabbana Saint Laurent and Victoria Beckham and talking about parenting, shoes and politics.
Sarah Jessica Parker photographed by Alexi Lubomirski.
"I'm a huge fan of Hilary Clinton," Parker declares. "I mean this with all sincerity, I will be very, very sad if she doesn't choose to run [to be America's first female president]. I think she has so much to offer and is equipped to do it well, to be thoughtful, reasonable, strong, authoritative, empathetic."
The subject of strong women inevitably leads to talk of Sex and the City. "I think it certainly encouraged women to share more candidly, she says. "I don't know if it empowered women. I hesitate to say whether we were the pioneers or whether we gave voice to something that was there, but I recognize there was a connection." As The Carrie Diaries, a prequel to Sex and the City, premieres on HBO, Parker admits its "odd" to have another actress play the role she brought to life.
Sarah Jessica Parker photographed by Alexi Lubomirski. Jacket top by Theory; trousers and shoes by Saint Laurent all available
www.net-a-porter.com
Alongside acting and running her own production company, Sarah Jessica Parker has a bustling family life that revolves around her husband of 15 years, Matthew Broderick and their adored children, James Wilkie, ten, and three-year-old twin girls Tabitha and Loretta whose arguing about clothes leaves her "stunned." She herself admits, "I wear seven percent of what's in my closet. I have more pants, more jeans and more corduroys than I ever imagined I'd own in my life." And what about shoes? Parker explains the extra inches are a rarity these days as years of high heel-wearing has taken its toll. "For ten or so years, I literally ran in heels. I worked 18-hour days and never took them off. I wore beautiful shoes, some better made than others, and never complained."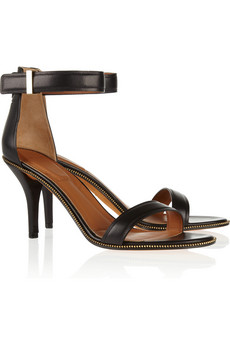 Givenchy Leather Sandals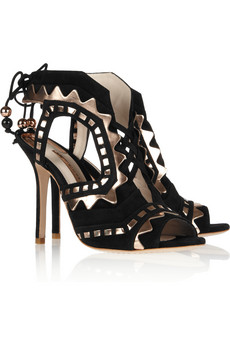 Sophia Webster
Riko Suede and Leather Sandals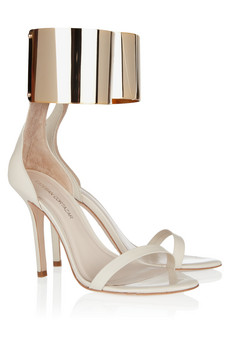 Esteban Cortazar
Metal Ankle-Cuff Leather Sandals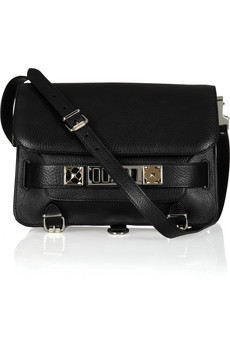 Proenza Schouler
The PS11 Classic Textured-Leather Shoulder Bag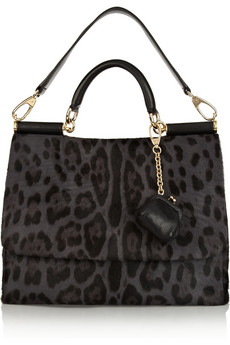 Dolce and Gabbana
The Miss Sicily Calf Hair Shoulder Bag