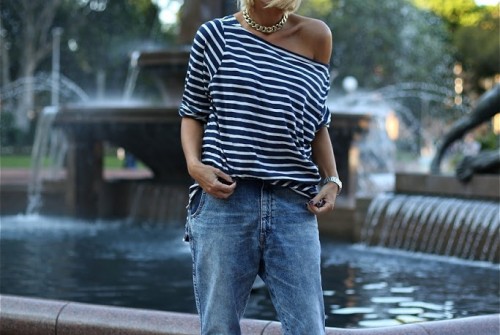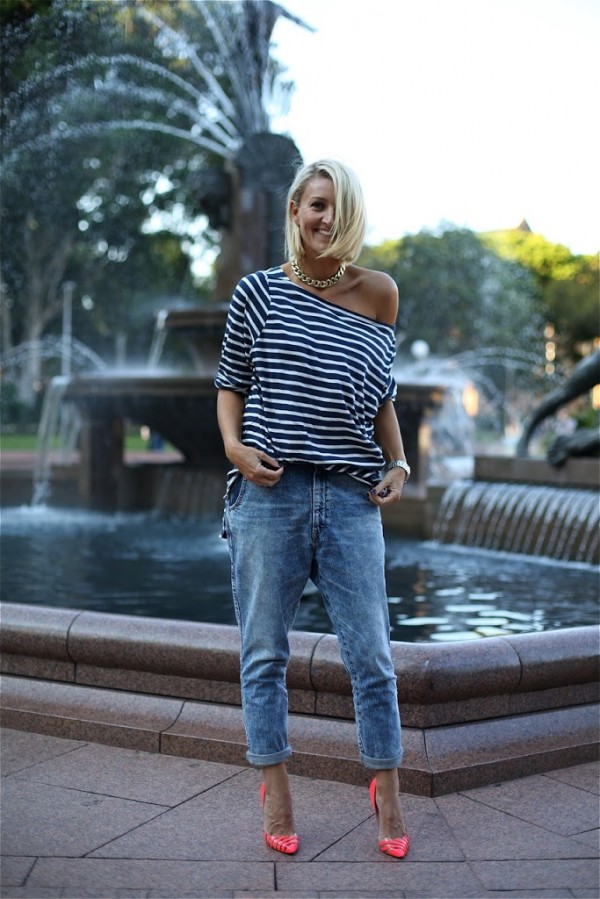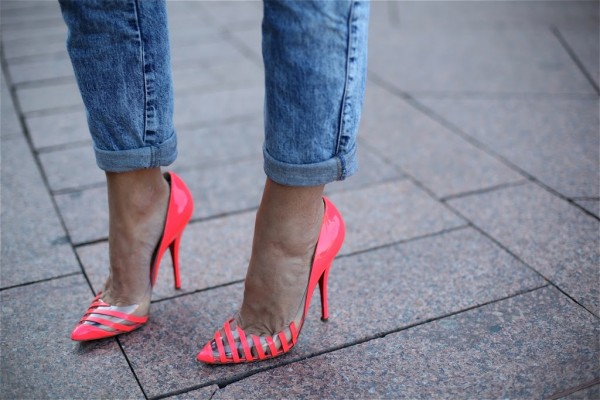 So this was my outfit. Today I was in an 80's mood. A bit of a Mel & Kim mash-up. Stripes, fluro and denim.
Bassike boat neck long-sleeve t-shirt, Bassike lo-slung jeans, Omega watch and these flourescent striped Christian Louboutin's which are my absolute favourites.
Should you want some more fashion week coverage and you're not quite sick of me yet, tomorrow at around 9.50am I join Melissa Hoyer and Jackie Frank, Editor of Marie Claire magazine as a guest on The Morning Show for a wrap up of fashion week. Our hits and our misses.
(PS. I'm mad for a daggy 80's clip so when the opportunity presents itself……)