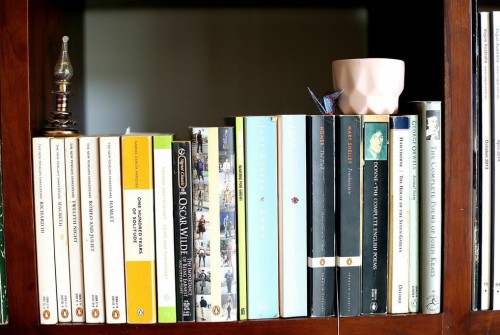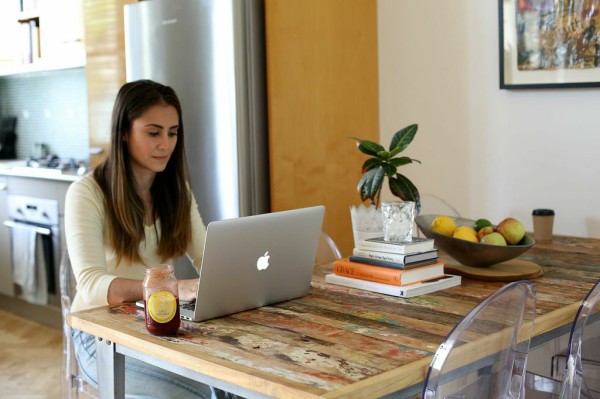 Here at Yellow Button we love interiors. In fact, we love great style full stop. This week we caught up with Jodie Fox from Shoes of Prey. (You can read her interview here.) We also saw her gorgeous apartment in Surry Hills that she shares with her boyfriend. She was kind enough to show us around and let me quiz her on some of her favourite finds and interior style.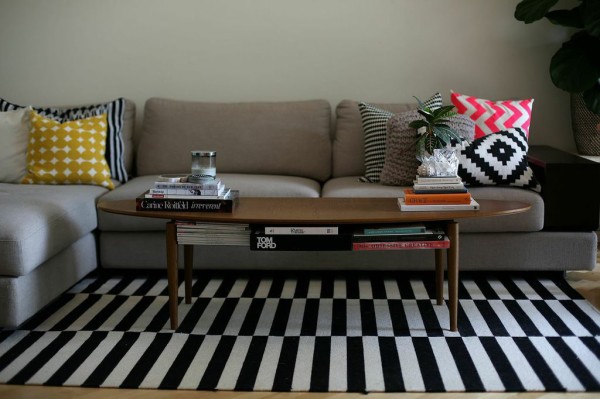 Claire: What 2 words would you use to describe your interior style ?
Jodie: Eclectic and clean
Claire: What do you love most about living in Surry Hills ?
Jodie: I feel I am at home here. Although it's an inner city suburb with a bit of grit, there is a great community and great coffee.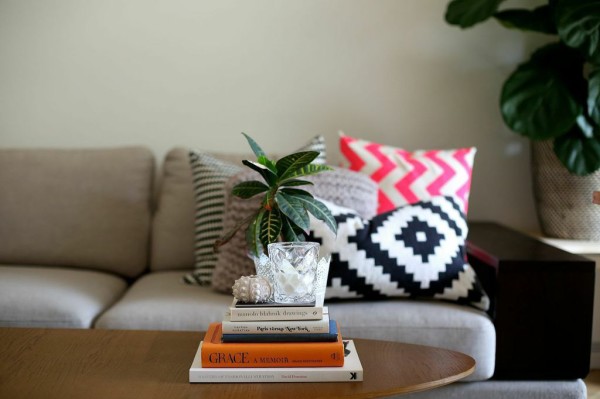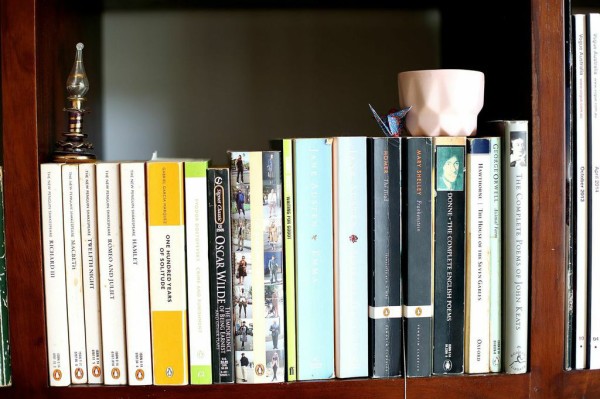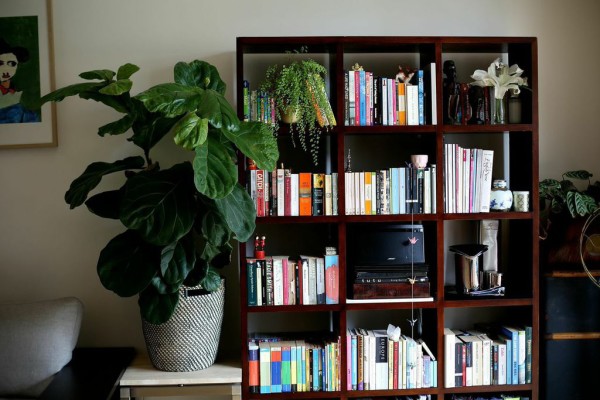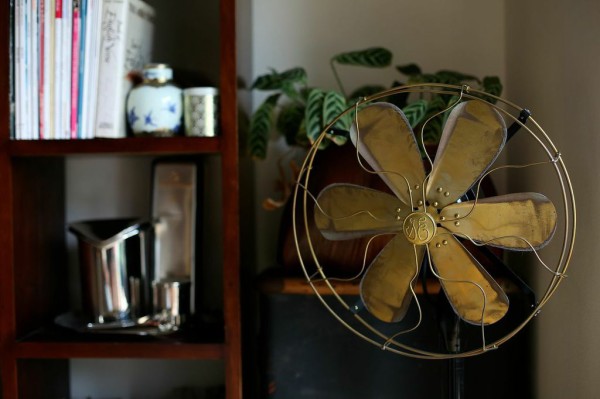 Claire: The gold, rustic fan caught my eye as soon as I walked in. It's such  great piece. What is the story behind it ?
Jodie: I was in Bangkok for New Years two years ago with some beautiful friends when I spotted this at Chatuchak market and fell in love. It's a very common piece to find in Thailand, and actually a terrible purchase – The blades are steel and the cage around the blades is very open … not to mention the weight of it. I somehow managed to cram it into my suitcase, drag it all over northern Thailand (Chang Mai and Pai) and thankfully had enough weight allowance to bring it home.
Luckily, I still love it !
Claire: Do you collect a lot of pieces for your apartment while travelling ?
Jodie: Yes, I do. I want my home to be a meaningful space. I like to collect things when I travel to remember an experience, and to bring a little part of another way of life in this world into my space.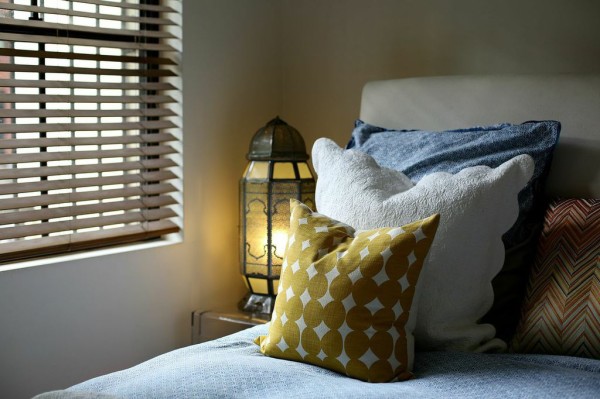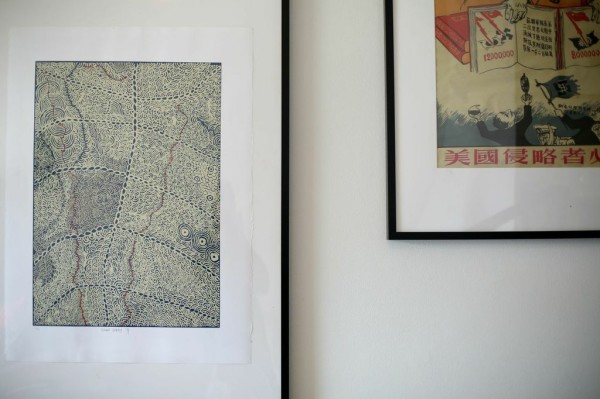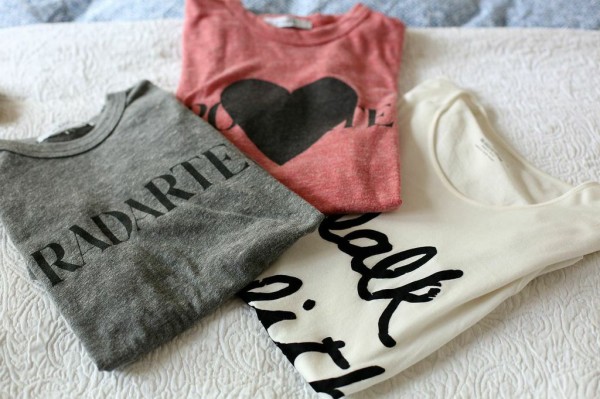 Claire: What item/s of clothing could you NOT live without ?
Jodie: My ripped Dr Denim jeans, Rodarte tees, black blazer and my white pointy toe pumps.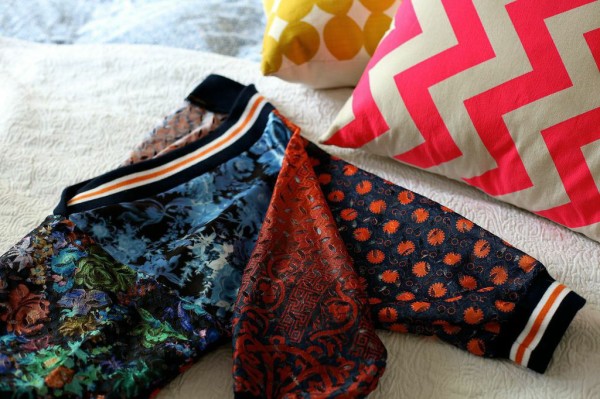 Claire: We all have one piece of clothing in our wardrobe that we love but never know how to wear, where to wear it or just simply never get the chance to wear it. What is that item for you ?
Jodie: I have a spectacular Romance Was Born top that I adore but have never found the perfect styling for. I still love it to bits and pieces – And will persevere ! Any suggestions are accepted with gratitude !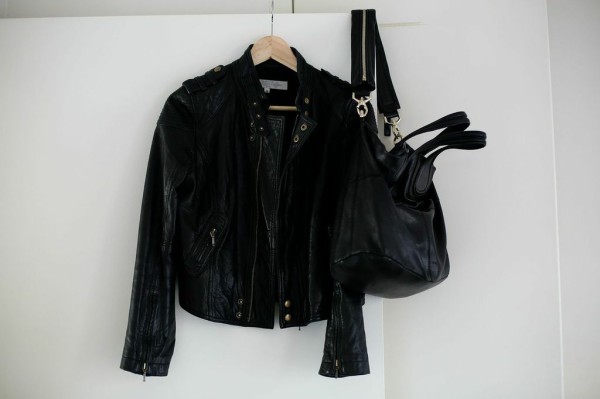 Claire: Who is your go-to designer ?
Jodie: Kym Ellery.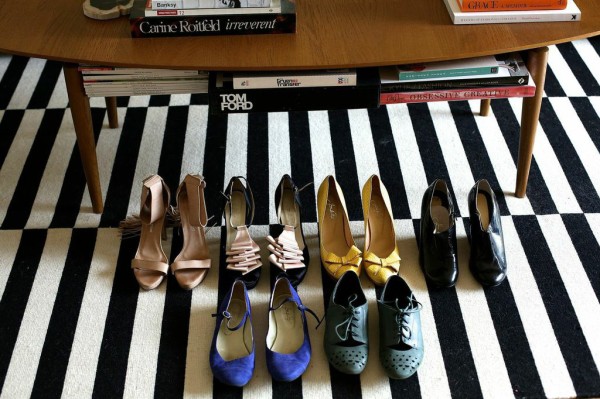 Claire: How do you feel when you see people wearing Shoes of Prey ?
Jodie: Ecstatic. I get the greatest feeling from knowing that the woman wearing the shoes created exactly what she wanted, and is stepping out in her own, full, confident expression.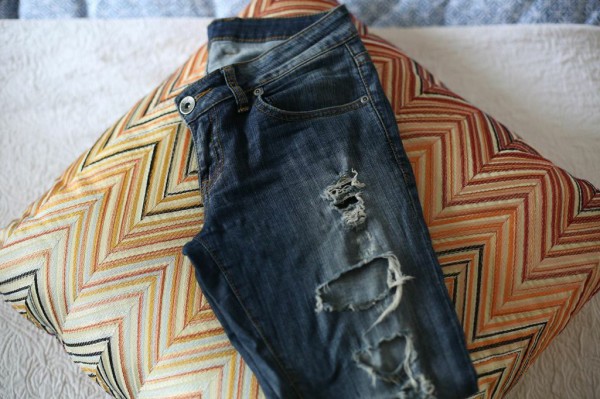 Claire: What is your go-to staple piece in your wardrobe ?
Jodie: My Dr Denim jeans – absolutely essential.