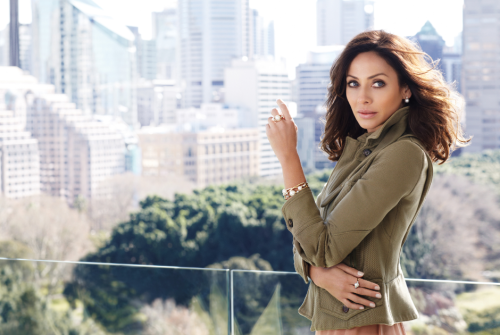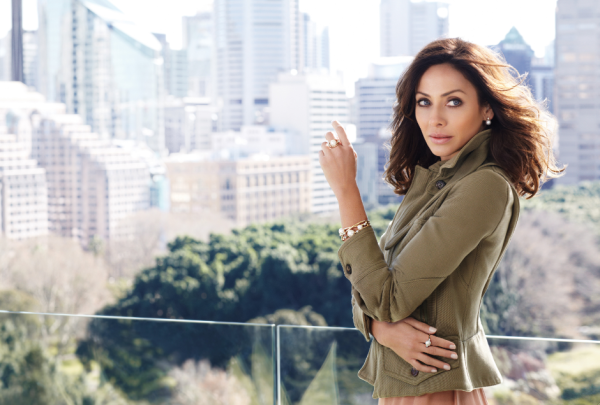 From her early days on Neighbours to her smash hit Torn, Australia has grown up with Natalie Imbruglia and seen her career grow. Last week I chatted to Imbruglia on her trip back home to celebrate the launch of Kailis Jewellery's new Enlightenment collection. We talk all things Kailis, style and what is next for this famous Australian export.
Claire: It's all very exciting, your association with Kallis. How was the dinner last night for Kailis? What was the highlight?
Natalie: Me talking on stage, my interview. Ha ha. No, the highlight was the view. It's good to be so close to the bridge.
Claire: How did your involvement with Kailis come about ?
Natalie: They approached me 3 years ago to shoot their new campaign. I hadn't heard of Kailis jewellery before and I was a bit concerned about it not being the right match for me. So they sent images of the jewellery as I was living in London at the time. I got really excited because I loved the jewellery. I had never seen pearls set in designs like that before. The designs were very modern, classic and classy. So, I jumped at the chance to do the campaign.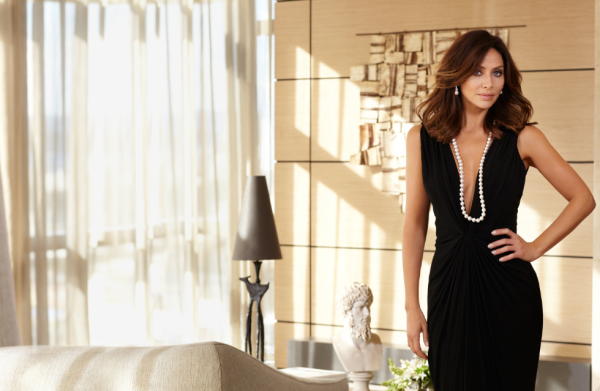 Claire: The focus for this collection is very much diamonds and pearls together.
Natalie: Absolutely, why not ! Double whammy ! I think the diamonds in the settings actually help you wear them more causally in a way. I think we associate pearls with a different time and era. What is great about the settings with the diamonds is that you can bling it up and wear it with a more casual look as well. I think it makes them more modern and versatile.
Claire: I agree with you, I think pearls are seen as quite a classic piece of jewellery and the diamonds are a great way of modernising it.
Natalie: That's what is so wonderful about the new collection. And their use of colour, It's fun ! You can wear your bright blue ring in the day time with your casual look and then in the evening you can go for something a bit more classic and go for the black. I think it was really clever.
Claire: Do you have a favourite piece ?
Natalie: Yes, I do. It's the Lucernae twist ring. I actually like the Mediterranean blue and the aurora green. I can't decide !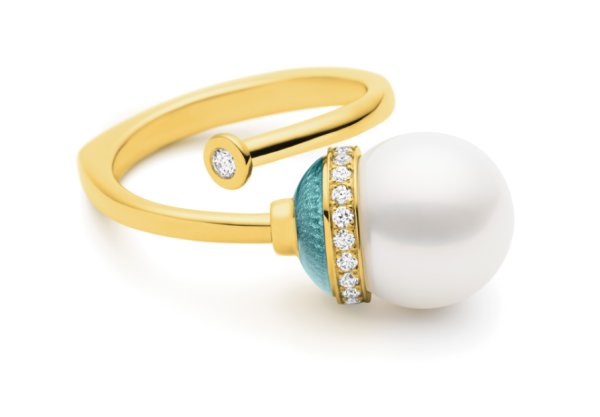 Claire: Do you have a piece of jewellery that you wear all the time?
Natalie: I have some really simple pieces of jewellery, like my lucky rings and they're actually not my flashiest pieces. They are what I wear when I don't feel like having jewellery on.
Claire: Your career has evolved so much. We saw you on the television screens in Neighbours back in the day and you've done so well with your singing career. What are you really passionate about ? What direction do you want to focus on moving forward for the next part of your career?
Natalie: I think I'm less about career and more about enjoying my life. That's what I'm passionate about. I'm passionate about finding the balance. Between my charity work, acting and music – I don't want to have to choose between them. I want to do what I do. When I went to LA to study acting, I made the decision; there is no right or wrong. It's like, what do I want. I want to study acting, so I did for 2 years. And that takes courage, to be able to step away from something and just go 'I'm going to take 2 years out'. And then I did a play this year so I got to put everything that I'd learnt into action. It's all about setting goals and creatively I always like to challenge myself.
Claire: The key word I picked up in what you said before was balance. It is so key and it's about doing things for yourself as well. Is there something that you really focus on and prioritise for your well-being?
Natalie: Well, like I said I like to keep balanced. But with my work, it can be really intense like the campaign we're doing now with Kailis where we are traveling to different cities with interviews all day and events in the evening. Then there are big chunks where my schedule is a lot lighter and I'll meditate in the morning and go running in the park with my dog. It's a different kind of pendulum swing. It's important just to take time out and get into nature.
Claire: Do you mediate everyday?
Natalie: Not everyday. I should. If I do 15 minutes in the morning and in the afternoon, I have a completely different day.
Claire: How would you describe your personal style?
Natalie: My uniform is normally jeans, a blazer and a heel.
Claire: Have you ever had a wardrobe malfunction or a cringe moment?
Natalie: I once wore a dress, I think it was an Armani and it was more sheer than I had realised. Sometimes you don't know how sheer something is until there is a strong flash. I mean, I don't have a paparazzi camera at home ! But that dress was just a little too sheer.
Claire: Where are your favourite places to eat in Sydney?
Natalie: I went to the Coogee Pavilion last time I was here, Justin's new place. That was amazing. And Fratelli Fresh in Potts Point is an old favourite I visit.
Claire: Ok, I have 5 quick questions for you. Leather or lace?
Natalie: Oh gosh, you've stumped me there. I'm going to go for leather.
Claire: Handbags or shoes?
Natalie: Oh come on you can't make me choose! Ha ha! That's just mean! Ok, handbags.
Claire: A night out on the town or a quiet night in?
Natalie: A quiet night in.
Claire: Your all time favourite movie?
Natalie: 'Little Miss Sunshine'. And a new film 'The Normal Heart' with Mark Ruffalo and Julia Roberts.
Claire: What app do you use the most?
Natalie: Instagram.
Claire: What song do you have on rotation at the moment?
Natalie: I like Rollercoster. If you like Cat Powers you'll love it.
Claire: What is next for you?
Natalie: I launch my skin care line in a couple of days ! And then my covers album is launching in March.