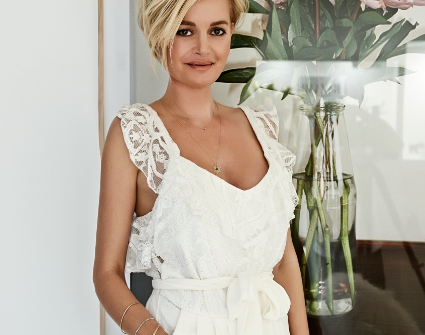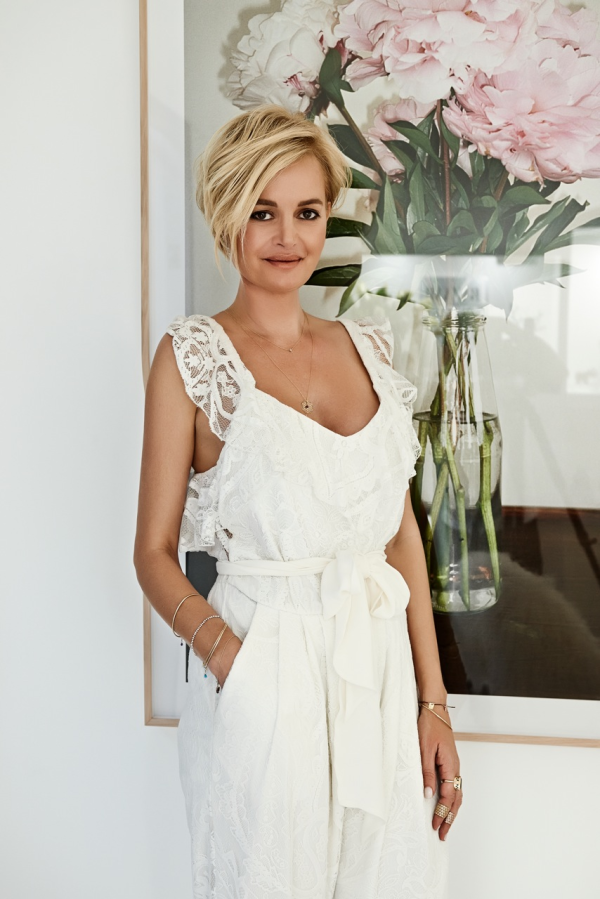 Charlotte Blakeney has graced our pages on SbYB before (you can read more here) and this time we were thrilled to chat to her about her recent collaboration with Solid Gold Diamonds. Having created her jewellery brand By Charlotte a few years ago, she has gained a cult following and her collaboration with Solid Gold Diamonds seems very fitting. Here I caught up with this talented designer to hear more about her latest endevour.
Claire: Congratulations on your collaboration with Solid Gold Diamonds Charlotte, how did you feel when they first approached you?
Charlotte: I was extremely flattered that Solid Gold Diamonds asked me to collaborate with them. It was such an exciting project for me and the result is just stunning!
Claire: Was a collaboration something you had in mind for your brand?
Charlotte: I fantasized about the Lotus set with an ethical diamond, to have it actually happen is a dream come true for the brand. I am extremely pleased with the result.
Claire: The collaborative pieces have remained true to your brand, design vision and more importantly represents the philosophy of By Charlotte with the lotus flower. How important was this for you, keeping the By Charlotte woman in mind when designing the pieces?
Charlotte: Staying true to the brand when collaborating is absolutely essential. I believe that we worked very well together in creating a product that is in keeping with both our aesthetics.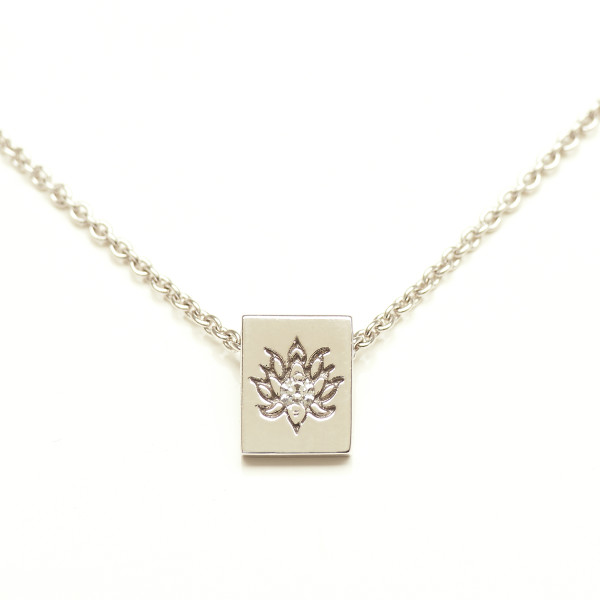 Click here to purchase the exclusive fine jewellery piece. 
Claire: Being able to work with a Western Australian brand, you being originally from Perth, did this have a pull?
Charlotte: Solid Gold Diamonds is a strong and reputable brand and this I would say was the attraction to collaborate with them. Also as a Perth girl I felt a connection to the brand. They are one of the most accredited jewellers in Australia and one of the only two members in our region to be part of the Responsible Jewellery Council (international members include De Beers, Cartier, Fred Meyer, Harry Winston, Tiffany & Co, Van Cleef & Arpels) which was important to me.
Claire: With the success of this collaboration in conjunction with the growth of the By Charlotte brand, where do you see yourself and the company in the next 5 years? What is your dream position for By Charlotte?
Charlotte: It's important with any brand to keep evolving the range but keep clear on our brand vision. I would love to take By Charlotte to a more international audience.
Claire: Your pieces have been spotted on Elle McPherson, Jessica Gomes, Lara Bingle to name a few and have been featured in Vogue, Harpers and Elle. With such a young company, this is very impressive. What do you think makes your designs so popular with such a style-savvy audience?
Charlotte: I have been fortunate to have the support of a number of celebrities since the launch of the brand, and it's always a thrill to see them wearing it. The range is very delicate and feminine and that's just want women want to wear right now. The collection, which is not only understated, also has a spiritual, healing and calming feel throughout, which I believe resonated with women.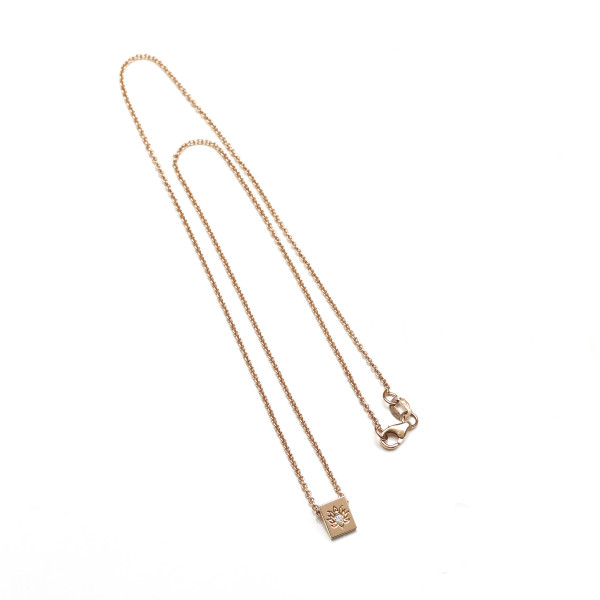 Claire: If you could be anywhere in the world right now, where would it be?
Charlotte: At the moment I am in one of my favourite destinations, Bali. I just love it here, it is where I feel my most relaxed and happy.
Claire: You're a successful jewellery designer, one of Australia's most sought after make-up artists, how do you switch off?
Charlotte: It's been quite a full on journey over the last year and turning off has not been easy at all. I find that weekends away are really helpful, going for drives up the coast is one thing that really helps me relax. My boyfriend and I both love Bluey's beach, we try to get there as often as we can.