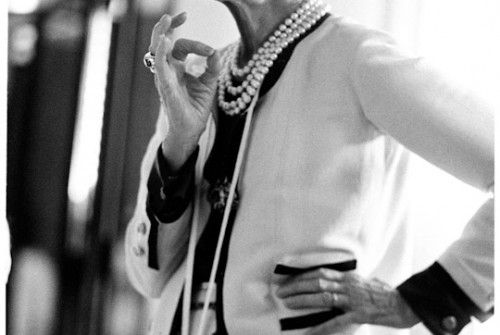 Coco designed this couch herself. She wanted it to be very comfortable. Normally people used silk or velvet, but Coco used suede, which was very cutting edge.
All of Coco's books have deep red tones. Just like the iconic lipstick she created and the inside lining of the bags.
Japanese deer could be seen in paris throughout the apartment.
Wheat symbolises prosperity and can be seen throughout Coco's apartment.
While journalists visited Coco in the salon, it also hosted many of her famous friends such as Elizabeth Taylor, Salvador Dali and Pablo Picasso.
Coco was photographed many times in this iconic white chair. the octagonal shape of the mirror on the wall was the inspiration for the cap of CHANEL No. 5. It is also the same shape of the iconic Place Vendome, which Coco could see out of her window of her residence at the Ritz Hotel.
In contrast to Coco's personal space, the staircase had a heavy art-deco influence.
Coco had an eclectic mix of decor. French classic furniture, antiquities, Italian influences and japanese deers. At the time, it was really exceptional to mix Orient and Occident-when East meets West.