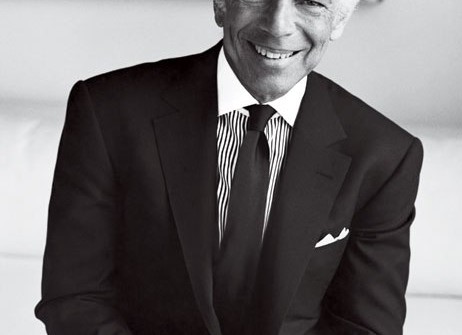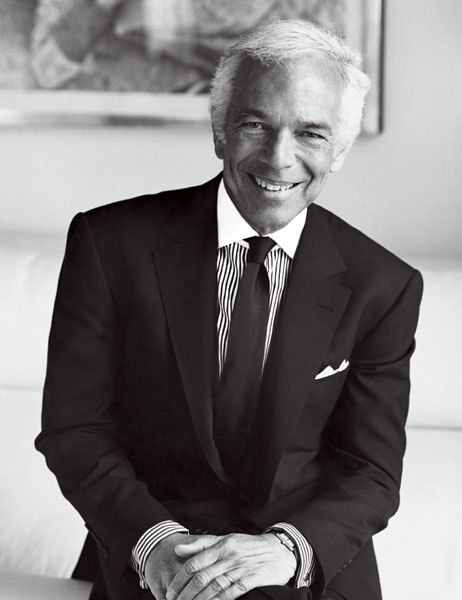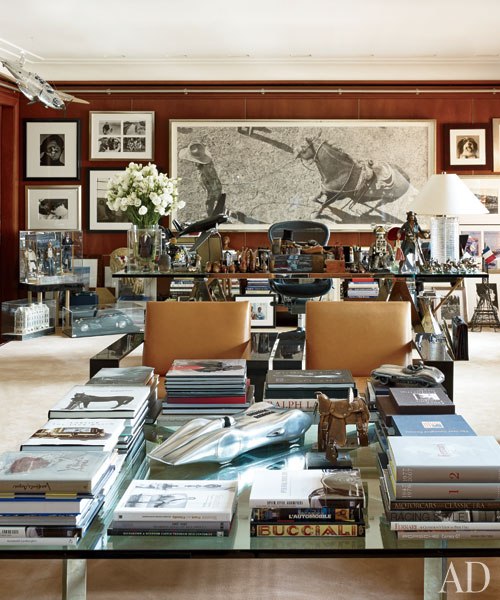 Ralph Lauren's Madison Avenue Office:
Lauren's office at the company's Madison Avenue headquarters is filled with art, books, and sundry objects that inspire him, including a 1950s model plane suspended from the ceiling. A laarge graphite drawing by Woodrow Blagg is displayed behind the designer's Highbridge glass-top desk, which is by Ralph Laurent Home. The City Modern cocktail table and leather-clad RL-CF1 Cardbon Fiber lounge chairs are Ralph Lauren Home designs as well.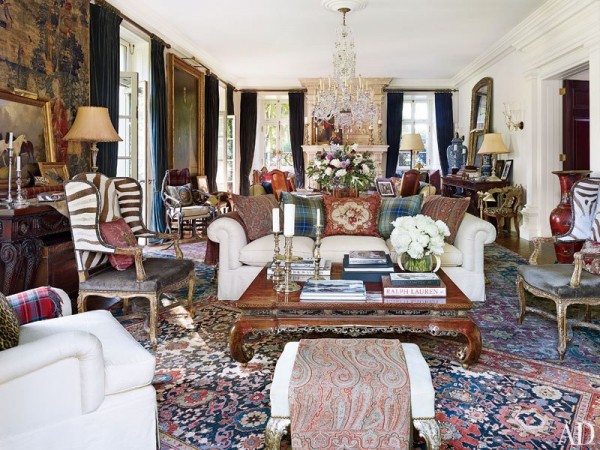 Bedford Living Room:
In the living room, matching 19th-century Louis XV-style wing chairs flank an 18th-century Chinese carved low table; pillows made form antique textiles accent the sofa, and the throw in the foreground is a 19th-century Kashmiri paisley.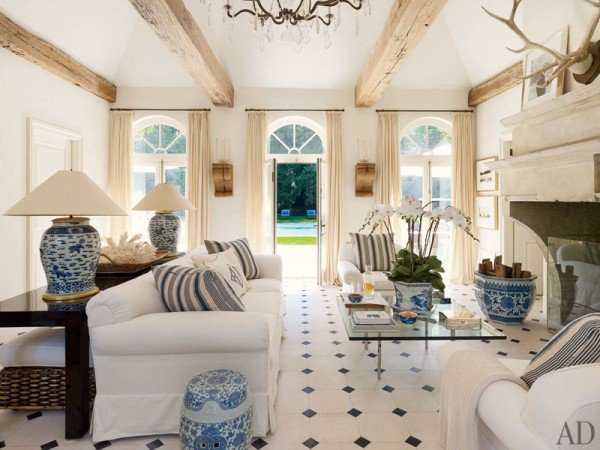 Bedford Poolhouse:
Ralph Lauren Home fabrics cover the sofa and pillows in the poolhouse, which features 16h-century Belgian pine ceiling beams and a 17th-century French limestone mantel; the lamps are mde from 18th-century Chine vessels.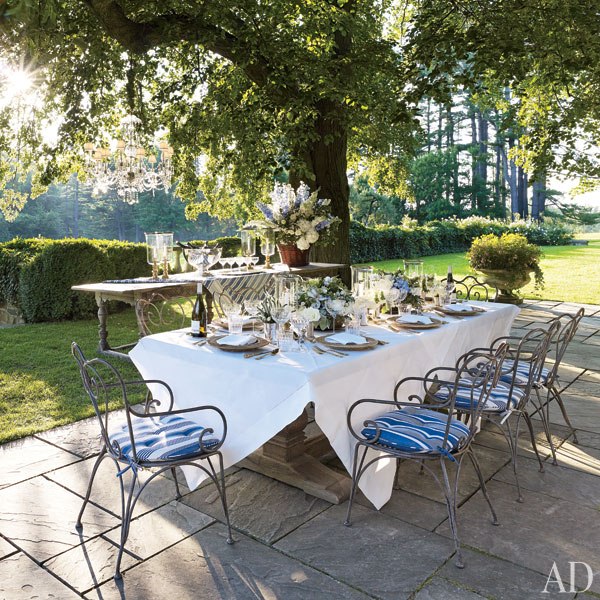 Bedford Dining Terrace:
On a terrace shaded by a linden tree, vintage wrought-iron chairs encircle a table set for an alfresco dinner; the striped cushions, tableware, and chandelier are by Ralph Lauren Home.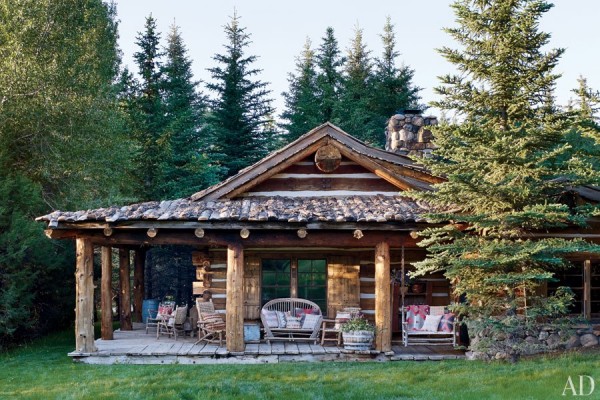 Colorado Guest Cabin:
Blue Pony, one of five guest cabins at Lauren's Double RL Ranch in Colorado, was built using century-old hand-hewn logs from Montana.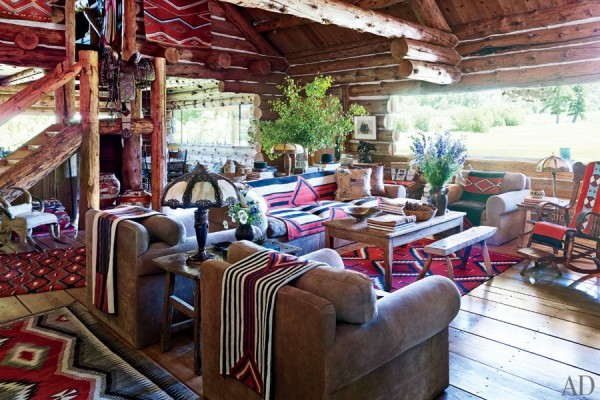 Colorado Ranch House Living Room:
The living room of the ranch's main residence, constructed using local pine logs, is appointed with late-19th- and early-20th century Indian rugs. An antique pine table from New Mexico and a turn-of-the-century pine farm bench stand on a circa-1890 Navajo rug. A beaded parade saddle by Edward Bohlin straddles the staircase railing, while an original Frederic Remington bronze is displayed by the window. A plains Indian leather pillow on the sofa is embroidered with an Aerican flag.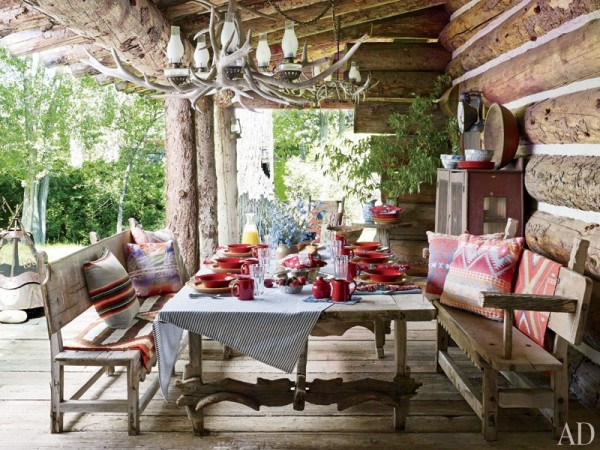 Colorado Saloon Porch:
The saloon's porch is furnished with 19th-century Mexican sabino-wood pieces, including a table made from a salvaged door and ox yokes; the tableware and linens are by Ralph Lauren Home.