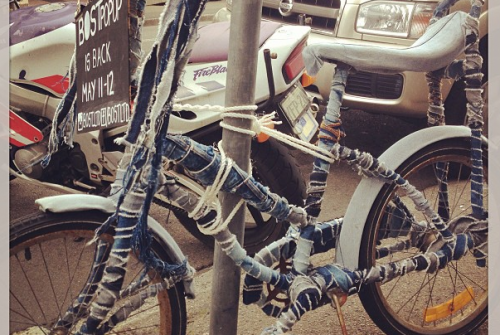 I thought I loved denim… this is next level. #denim
Happy bday D x
Cheesy joke Sunday…
Combo Yellow and Grey. #yellowmonday
Step. It. Up. #yellowmonday
In the details…
ON NOW: The MET PUNK: Chaos to Couture exhibition. Live stream on the blog. #themetgala
Today has gone from good, to grrreat. Thank you Net-a-porter.
Previewing FW13 with #swarovskiau today over lunch.
The setting at the Swarovski lunch. Each table a different setting. I'm tripping to China today…
My pre-lunch date, handsome Donny Galella at Swarovski today.
Lots of goodies going on plus Kate Waterhouse and I will be presenting this winters key fashion looks. It's kicking off now… for more info: davidjones.com.au/girlsnightout
Girls night out David Jones parade with the gorge Kate Waterhouse.
On the blog: www.stylebyyellowbutton.com.au
Perfectly punk: MET worthy.
Sk8tr gurl.
Giveaway on the blog: Clarisonic – have you met? If you haven't I can promise you will soon be besties… Jump over to the blog and enter for Mothers Day.
Obsessed with navy at the moment. The perfectly chic alternative to black.
Gold mine.
ABBA? No these two crazy fun men are the talent and brains behind the great brand Neuw Denim and its latest collection.
Lace, leopard, Givenchy and Converse. Have we met before?