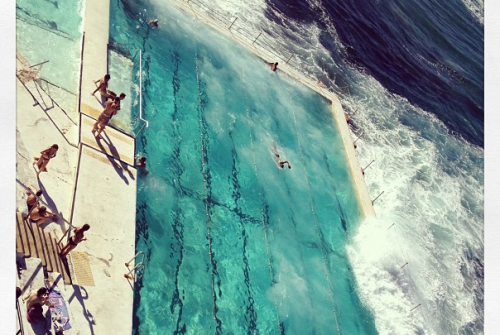 A spectacular lunch and great company with J Brand Jeans and @edwardsimsports this afternoon. Thank you for such a delightful end to the week…
Au revoir Sydney. see you soon London town…
Sun kissed #yellowmonday
My heart skipped a beat with this collection… @louisvuitton @marcjacobs
A golden oldie #yellowmonday
Ding dong… The start of #SBYB London Style Series. #matthewwilliamson
Kicking off the #SBYB London Style Series I chat to the incredible Matthew Williamson for Vogue Australia Spy Style (interview to come…)
Beam me there Scotty.
Leather and Lace.
Sometimes interviewing in the showroom can get a little dangerous. Temptation is everywhere… @rupertsanderson
And one more for good measure. Inspired by graffiti in #nyc #rupertsanderson
Animalia.
Yesterday with @rupertsanderson at HQ and his 1954 edition book of daffodils. Did you know that every single pair of his shoes is named after a daffodil species? #londonstyleseries
This car is as big as my foot. I swear.
Don't be fooled, spring has not sprung here. I'm wearing 10 pieces of clothing today… 10! #londonstyleseries
It's all about the small details…
It's not often I see this hour of the day but this is the plus-side of jetlag. London at dawn. #londonstyleseries
#yellow details at Stella McCartney yesterday. #londonstyleseries
Enjoying the rooftop view… from the inside with @louboutinworld this afternoon. #londonstyleseries
High shine. Metallics of the night.