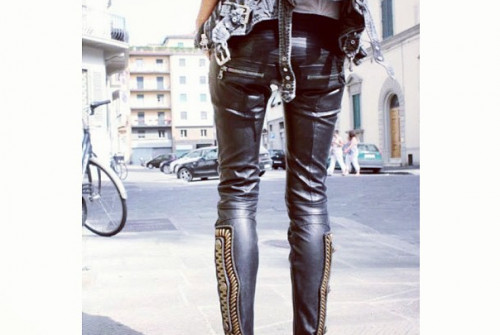 Laid back biker…
I caught up with the formidable Jeff Rudes. Founder and CEO of J Brand. Interview on the blog. (Ps. He may have mentioned he was looking for an Australian designer to collaborate with…)
Green means walk.
Heading to the City of Love? My weekend guide to Paris. Where to shop, eat and stay on @vogueaustralia #spystyle.
Holy Tuesday.
Board Room vs Deck Chair.
Too good @sassandbide. For the love of all things yellow… #yellowmonday
70's front split? Bring it.
The statement carry-all clutch.
Navy and black the best combination for winter. How to wear, where to buy. On the blog now.
The most versatile piece of clothing. The grey sweat top. From the running track to the catwalk.
Butter wouldn't melt.
A gorgeous day at #wineryfashionmarkets. I spy the @russhmagazine girls…
Darling buds of May. I mean June.
Shred Betty.
Red hot, in white.
Femme fatale.
Does this need a caption? I think not. #yellowmonday