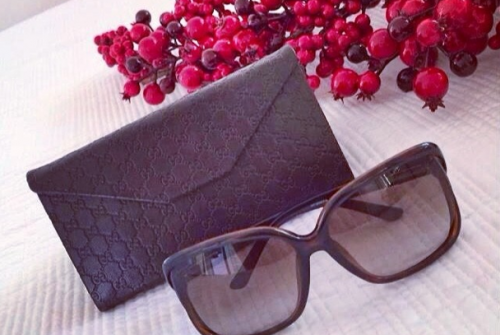 12 days just simply isn't enough so to finish off my role as Mrs Claus I'm taking it to 13. Today under the tree, the perfectly chic summer accessory… Gucci sunglasses. Visit the blog for details.
Street Stalk: the best looks of the week from around the globe up on the blog.
It's a wrap. And would simply be rude not to…
Textures, leather and studs. Winter chic.
One step two. Wood highlights, white background. Bliss.