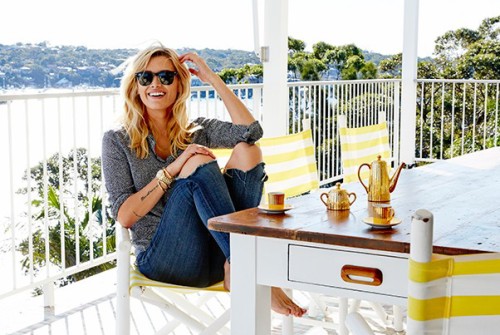 Cheyenne Tozzi spends much of the year travelling, so when the model and singer jets back to Australia, she loves to settle back into coastal living.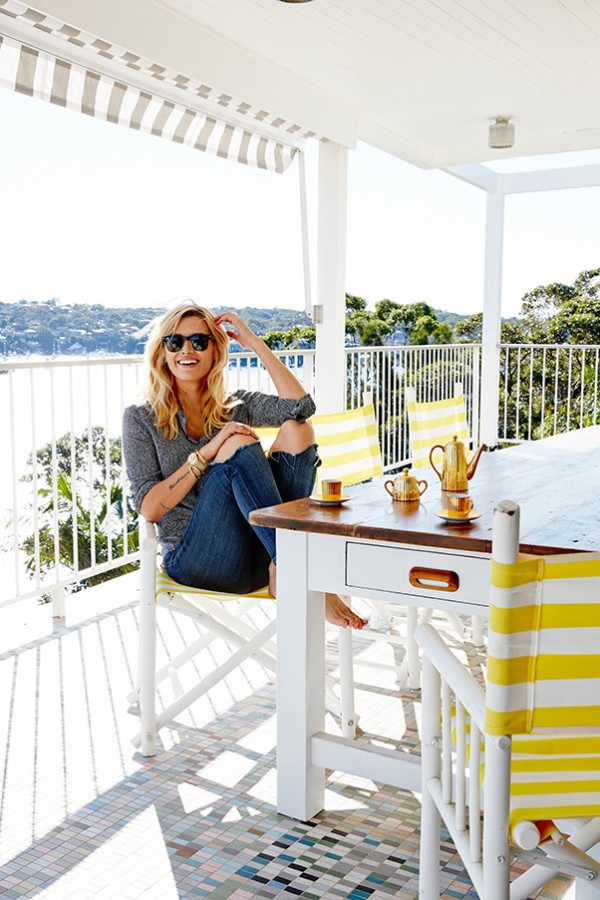 Cheyenne's bright family home overlooks a sparkling bay.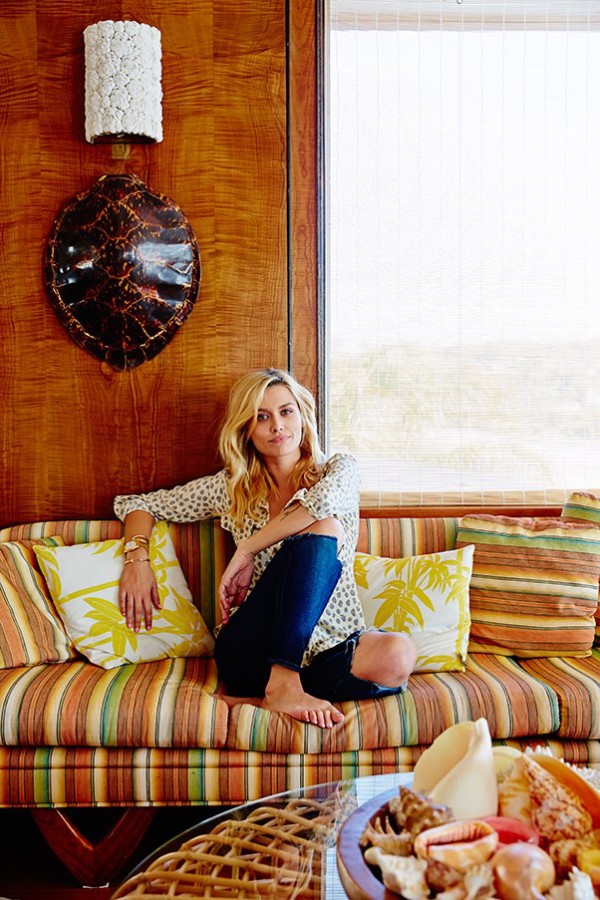 The home has a distinct gypset vibe courtesy of the exotic pieces adorning the walls.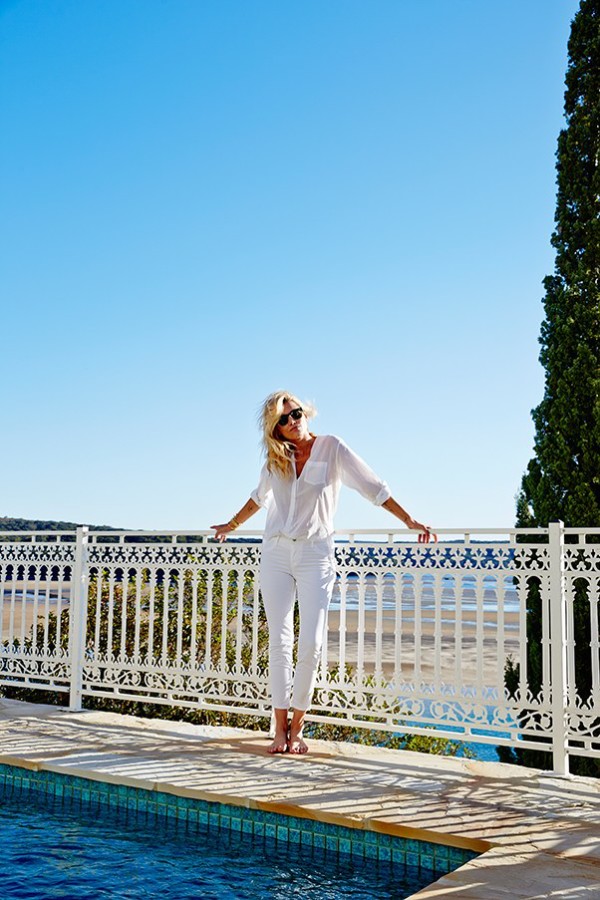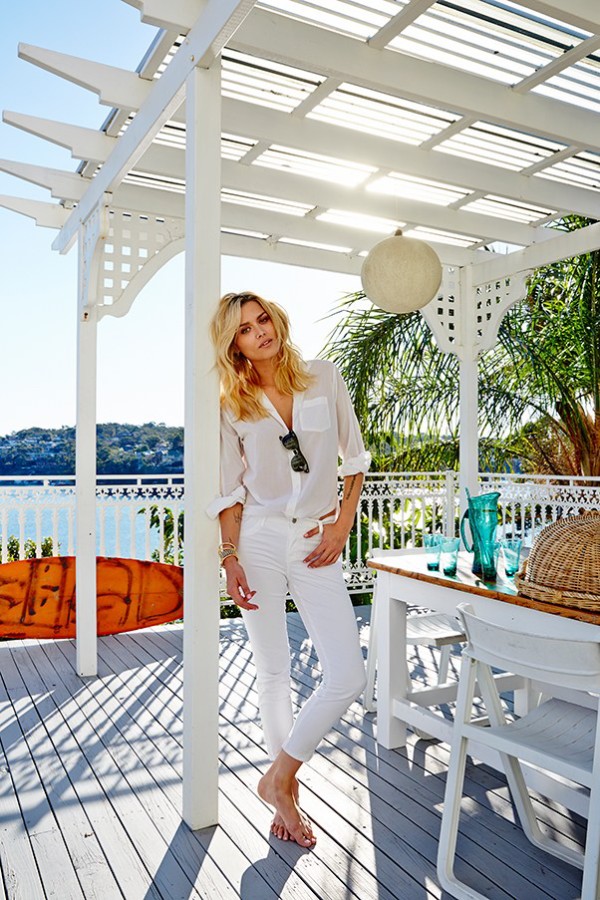 Cheyenne's local base is a retro, bohemian oasis fit for her jetset lifestyle.
"My family has always travelled a lot so we picked up pieces from all over the place, so the style is very eclectic" says Cheyenne.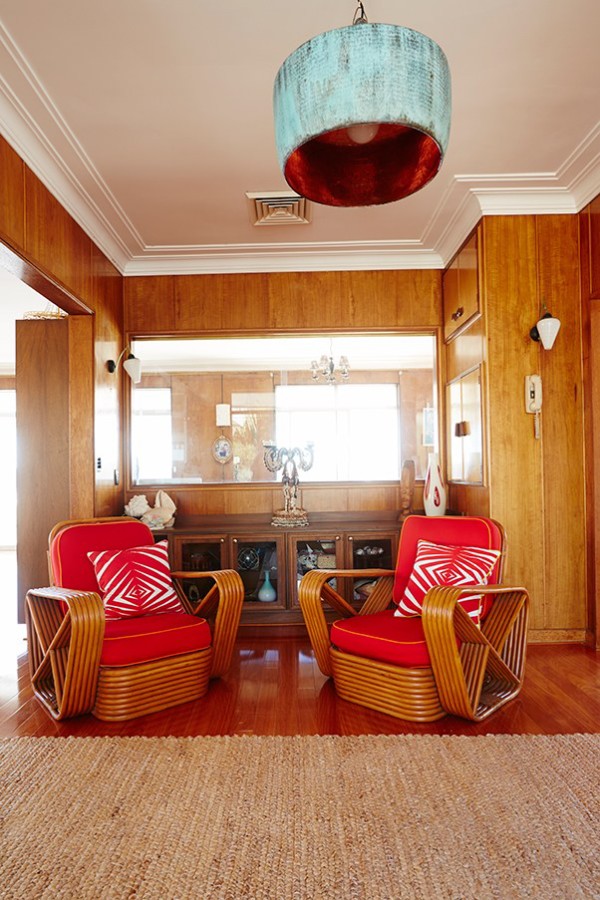 Pieces have to be functional and fashionable to cater to the bustling family.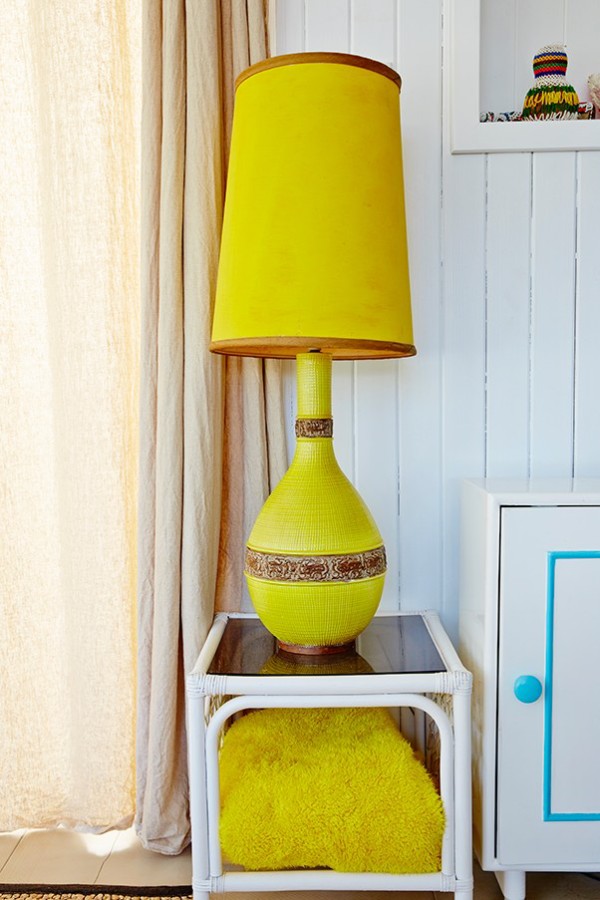 The family's fashion background means they have a good eye for colour and print.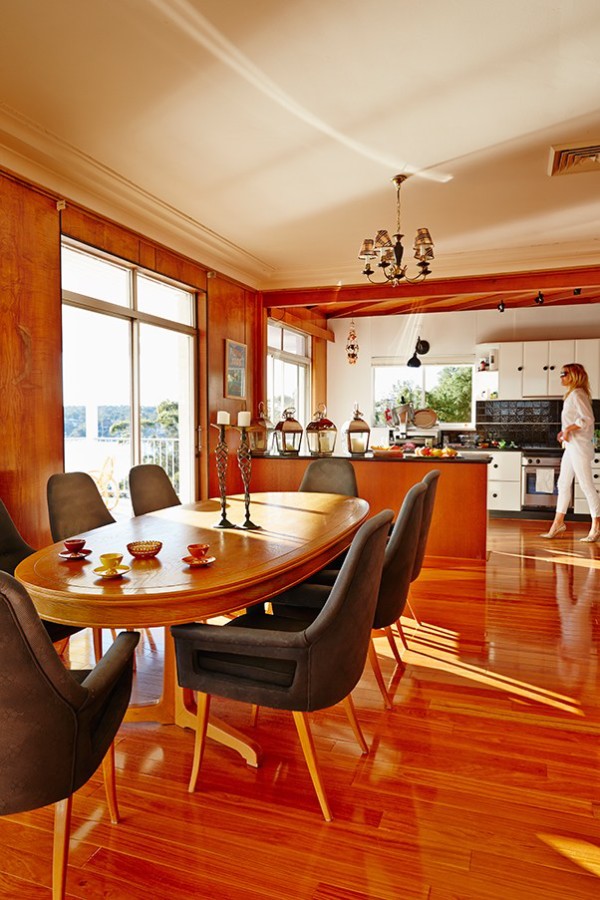 Wooden panelling and retro furniture reference the 70s'.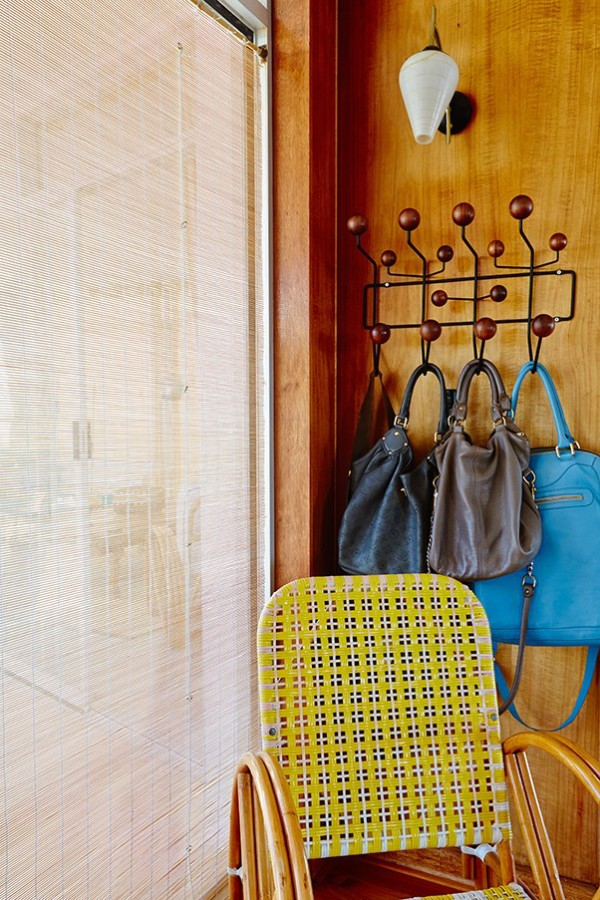 "The space is comfortable and lived in -it's well-loved. There is nothing you can't touch. To me, that gives warmth."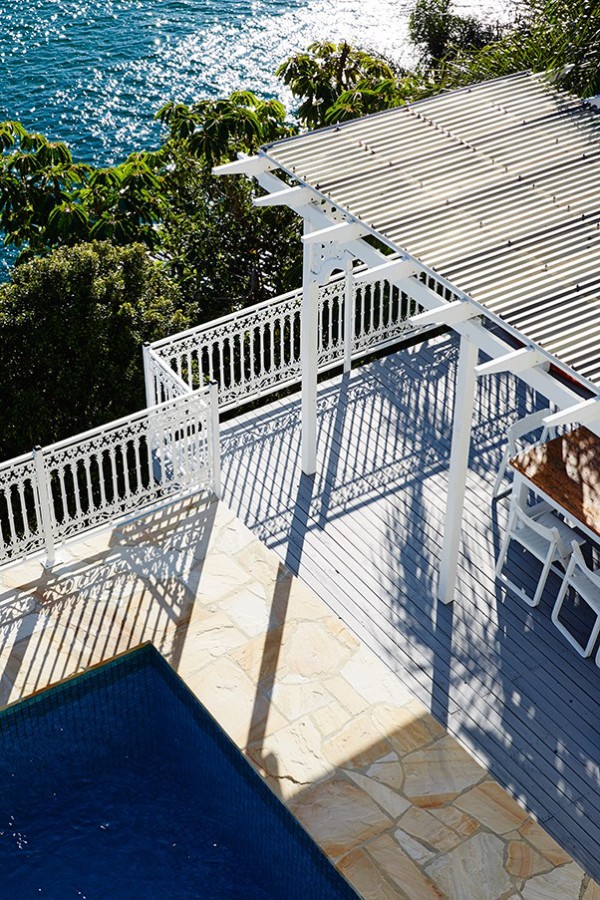 I
Images and text via: Elle.com