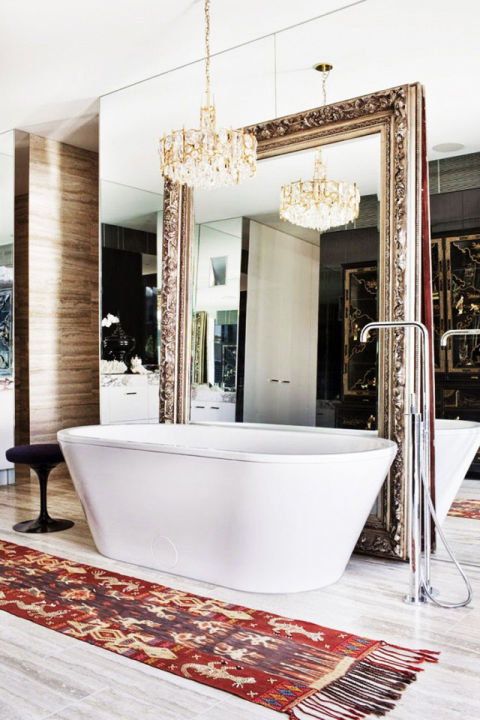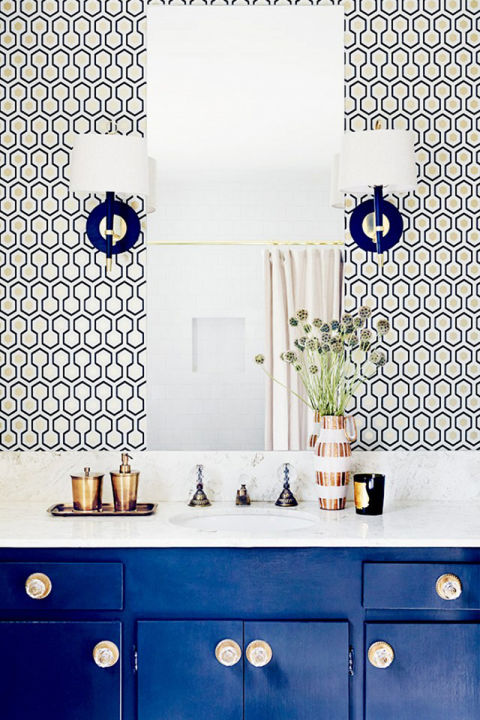 Pop of Colour
Add a pop of colour to your bathroom with punchy cabinets or bold sconces.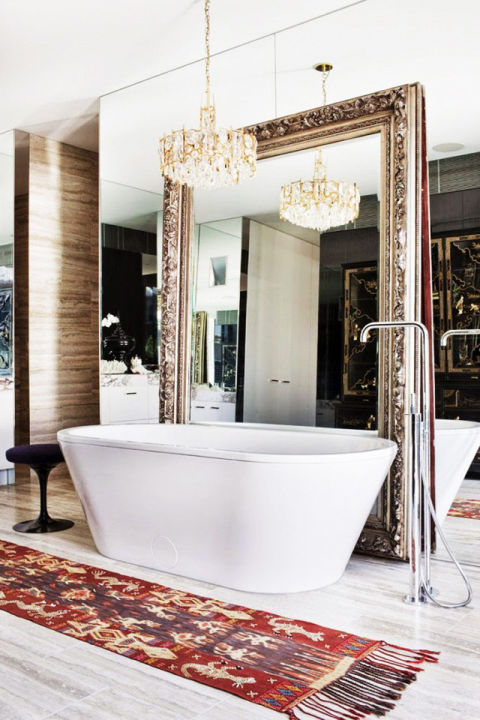 2. Mirror Effect
Not only does a mirror open up a room, but one that's oversized with gilded tones looks nothing short of regal.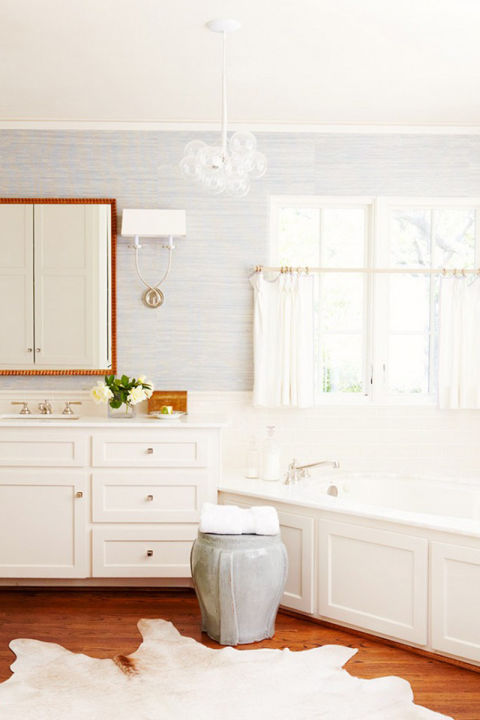 3. Lighting Play
Think outside of the box when it comes to lighting, like an art deco chandelier in all glass.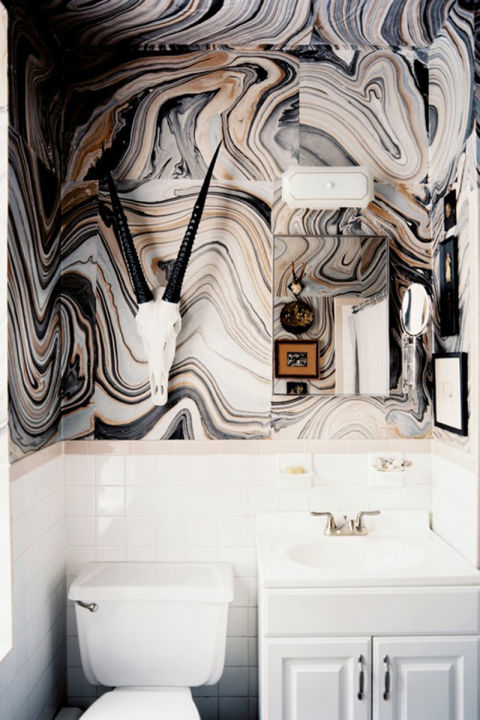 4. Eye-Catching Appeal
Spice up any bathroom with walls in unexpected prints, or hanging details showcasing your aesthetic.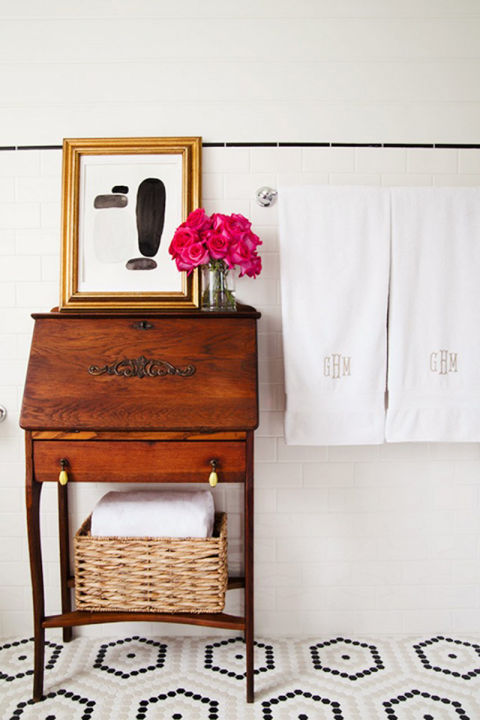 5. Antique Additions
Adding a vintage piece to your bathroom not only yields extra storage, but also gives a personal appeal.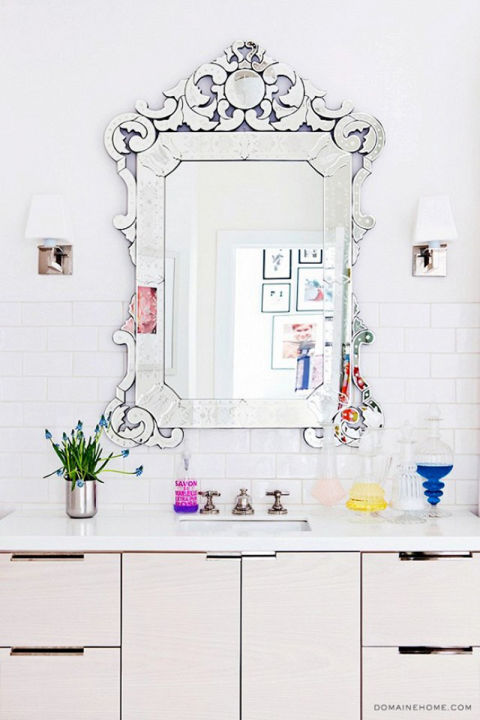 6. Centre of Attention
If you can only splurge on a few pieces, choose one and make it centre of attention. This elaborately framed mirror does just the trick.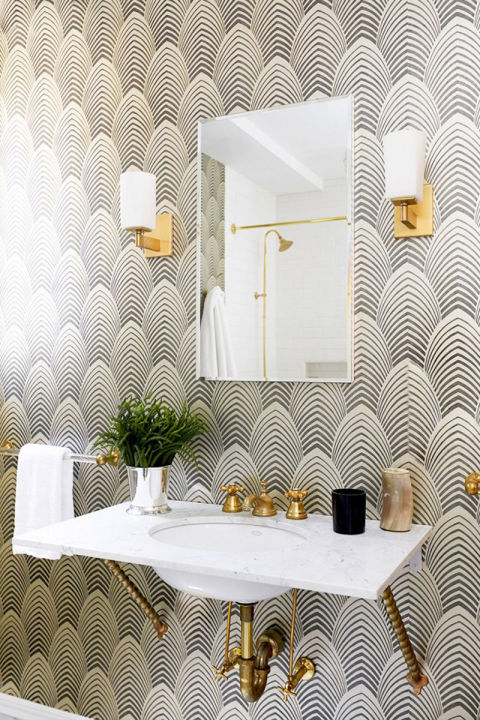 7. Whimsy Wallpaper
Wallpaper in a bold print is an easy way to add a dose of chic to your bathroom. A few gilded touches don't hurt either.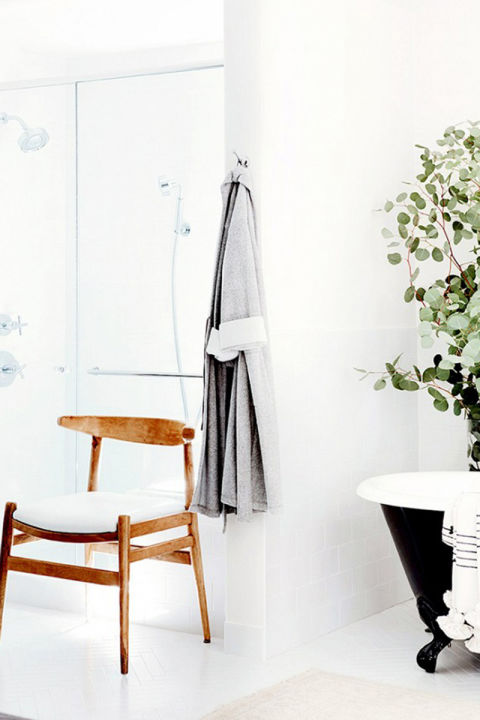 8. Hang it Up
While it may seem obvious, artfully placed hooks allow you to put your plush bath time apparel on display, and serve as a stylish point of detail.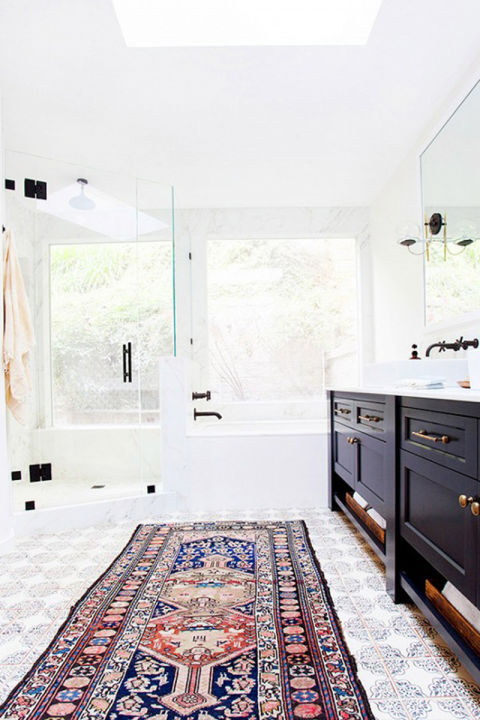 9. Lay It Out
Cozy things up with an intricately-patterned rug, while keeping the rest of the room simple.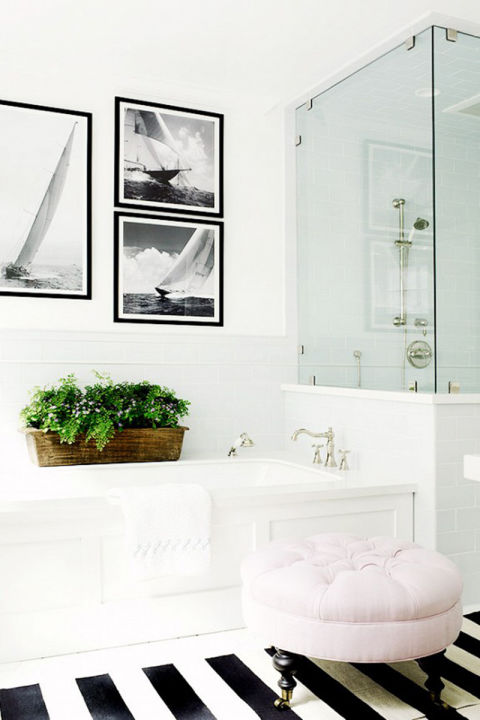 10. Stylish Seating
Add a plush chair next to your bathtub for sleek seating, or for an extra place to lay your favourite towels.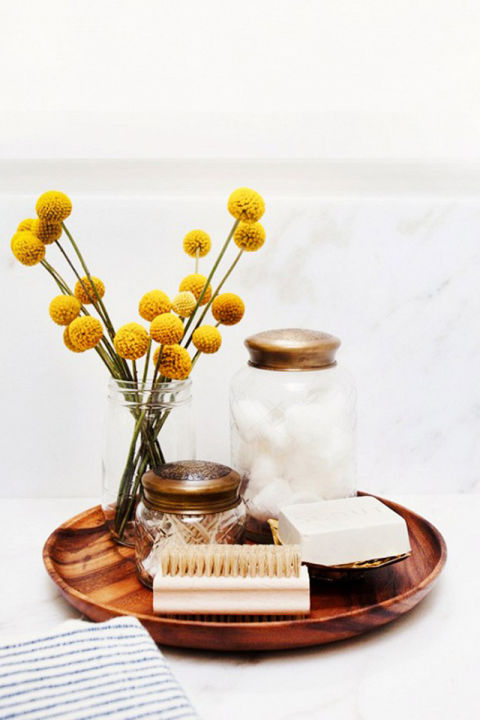 11. In the Details
Luxe things up by styling your bathroom accessories together. Fill up glass jars with your favourite products, and add fresh flowers for a final touch.
Images and text via: Harpers Bazaar