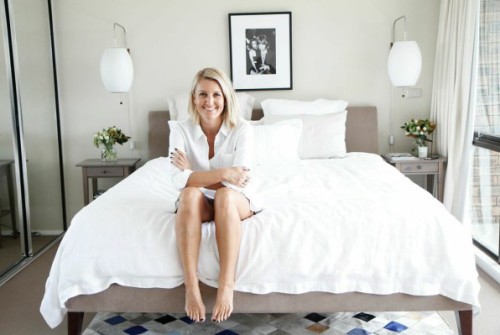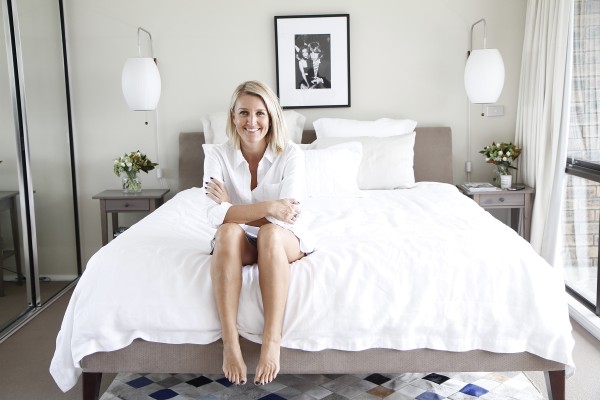 One of the easier ways to give your bedroom a make-over is to re-dress your bed. Much like fashion, dressing a bed expresses a mood and can reflect a season. In our life time we spend 227, 468 hours tucked up in our bed, so it makes sense that we want to make our bedding not only functional, but comfortable and stylish. And personal style? Why of course?  This is one example where you can reflect and change up your interior style   however often you please.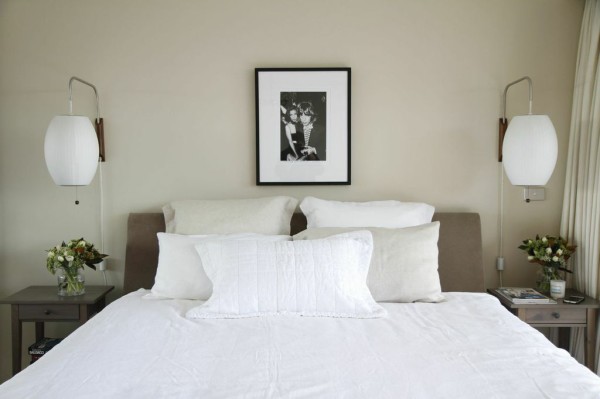 I'm currently obsessed with linen. I love the causal look linen brings to a bedroom because of the natural way it sits and falls. As we all know getting creases out of linen is hard, it's an endearing  quality and is a nice casual option that you can embrace via bedding. I also love the more you use it the softer and more agile it becomes. It is a great bedding piece that becomes the perfect cocoon for the boudoir.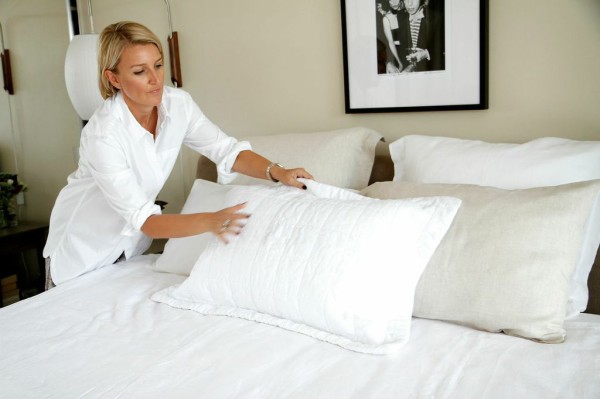 The bedlinen featured here is the Abbotson Luxe Linen  range from
Sheridan
. I've mixed in different tones to match the bed head  and break up the starkness of the white palette. I do love a full white bed but on this day I just felt like adding something a little different. It's as simple as changing a couple of pillow cases.
So what are the general rules when you're dressing a bed? Here are some that I follow.
White sheets. I think nothing beats crawling into clean white sheets at the end of a long day. Fitted sheets that actually fit are key.

Colour and texture are essential elements of any design aesthetic, especially when talking about bedding. Clean lines and soft textures are so important and can go a long way in creating comfort while at the same time not forgoing physical aesthetic.

When focusing on bedding, a play on different textures creates depth and movement. Whether this be through pillows or throws, the trick is to always keep the textures soft. While additionally, colour and the particular palette you choose creates a mood and adds personality to the room as a whole. Whether you choose a pop of colour to show creativity or hues of grey for a cool atmosphere – your bedding colour palette does influence the feel of the room.

Don't be shy in expressing your personal taste and style through bedding. This is YOUR personal space and must be appealing to you. You can do this by drawing the eye to points of interest, whether this be experimenting with shapes and sizes when it comes to pillows or the colour and pattern of the throw you choose. Create a story when dressing your bed and experiment – this is when your individual stylish flair will show.
5 pillows is more than enough on a bed. There was a movie Jennifer Anniston was in years ago and she had to remove so many pillows from her bed there was no where to lay down. It's about making a sanctuary of comfort. A stylish little sanctuary
A knit or a throw at the end of the bed is also a great way to add in a point of difference and some texture. Not to mention additional warmth if you want to read a book on the top layers with out climbing into your bed. (We shot this on a 35 degree day, today is 22, I'm adding a knit throw as I type)
     6.  Finish it off by having an uncluttered bedside table. It's one of the first things you see in the morning so put something on there                       that will make you feel happy when you first open your eyes when that alarm clock chimes.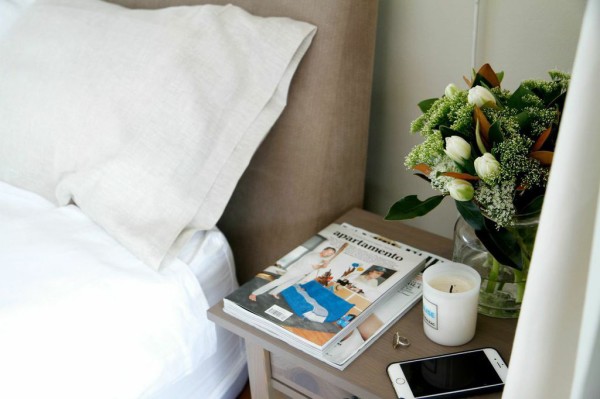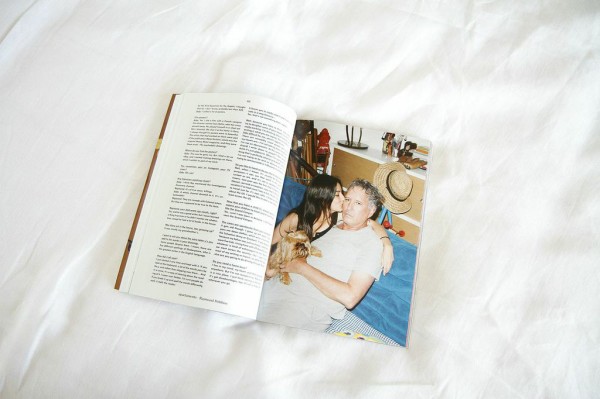 Featured limited edition photograph of Bianca and Mick Jagger from
Blender Gallery
.