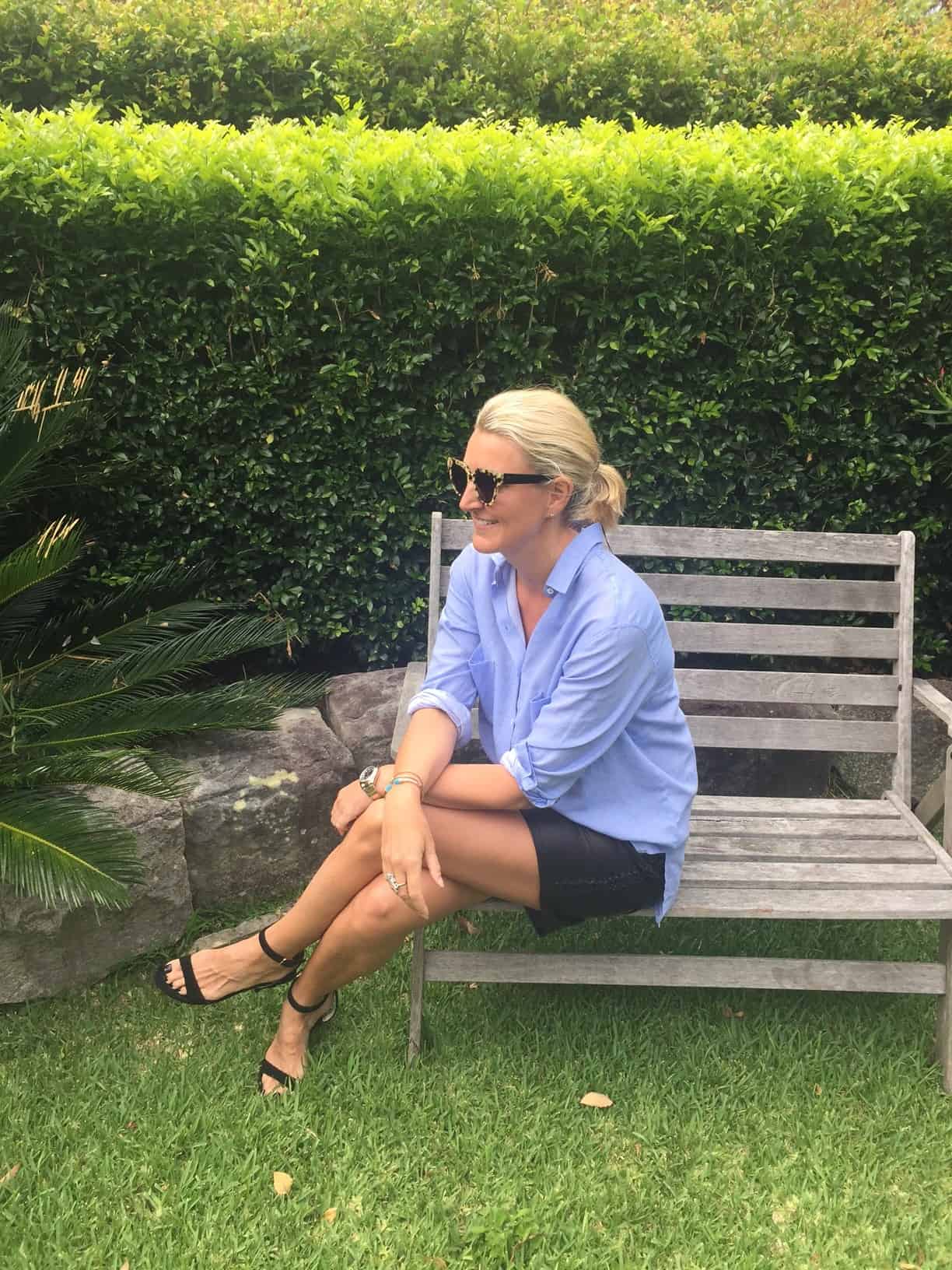 If there are two things I have quite an affection for, (in my newly de-cluttered wardrobe) it would have to be THE perfectly cut shirt and a fabulous leather skirt. This summer chambray reigns. Like the perfect pair of denim jeans, a chambray coloured shirt goes with almost anything. Thrown over bathers, worn with jeans or denim shorts or a casual layered jacket look? It's a winner. And in terms of an oversized boyfriend cut shape? Hello IRO. You have what I've been looking for.
IRO recently opened in Double Bay, Sydney. This French label has an international cult following and I am quite fortunate this stunning store recently opened in my neighbourhood. It also has just gone on sale – end of season. So it seemed unreasonable to leave without this leather skirt.
Leather in summer? Yes, leather can be worn all year round. (Imagine this gorgeous leather mini with a chunky roll neck knit in winter and high boots….. )  Now true to the rules of styling, if you are going oversized on top, you need to go fitted on the bottom so you don't look like Humpty Dumpty and 20 sizes bigger than you actually are, especially after drinking and eating our way into the new year (don't worry – I'm right here with you.) It's about proportion and creating the illusion of a hour glass shape.
Yes, illusion. There is no mistaking this Pavlova lover for Cindy Crawford.  Mark my words.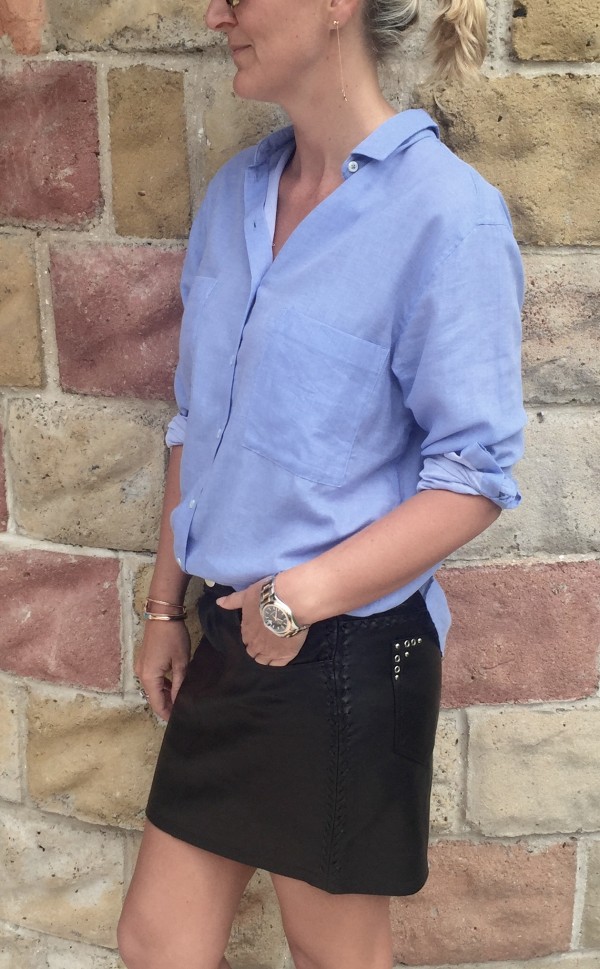 IRO AUSTRALIA  Address: 16 Bay St, Double Bay NSW 2028. Phone:(02) 9362 1165