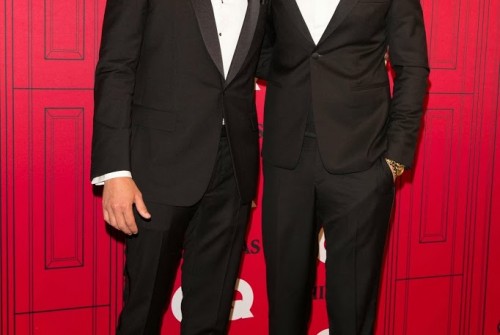 Men of the Year: Andy Lee and Hamish Blake
Last night, an A-list roll call of some of Australia's biggest international stars attended the annual GQ Men of the Year Awards, with media personalities Hamish and Andy named GQ Men of the Year 2013.
The speeches by each of the winners were incredibly entertaining and of course the speech given by comedians Hamish and Andy did not disappoint. In fact had the crowd of superbly dressed men in tuxedos and women (mostly in chic black outfits) almost rolling on the floor laughing.
GQ editor David said, "The GQ Men of the Year Awards celebrate extraordinary men who embody what it is to be a true gentleman. Hamish and Andy have proven themselves to be smart, creative, tenacious and funny. They aren't afraid to take risks in order to make their mark and, most of all, they never forget to enjoy life. They embrace the spirit of the successful Australian man of today."
Woman of the Year: Jessica Hart
"I feel humbled – it's so nice to be recognised at home"
Fashion Designer of the Year: Dion Lee
"It comes down to your own judgment. If you're not happy with something, there's nothing people can say to make you think otherwise. There have been times when people have said nice things but I know what I've done has been shit."