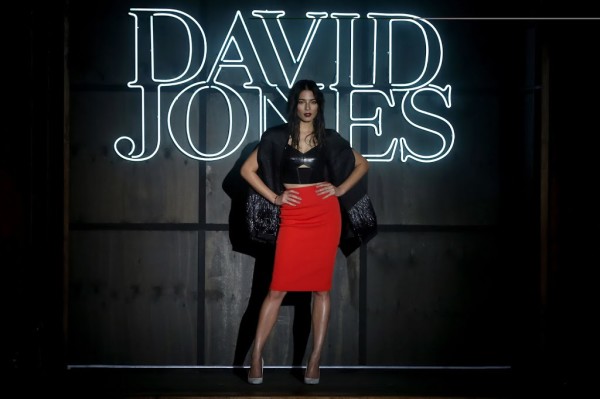 Yesterday, before Jessica Gomes (Brand Ambassador for David Jones) hit the runway for the AW14 fashion launch, I sat down to find out more about the woman behind that famous body of hers. Here is our chat.
Claire: Your career seems to have sky rocketed since we last met. What has been the highlight or standout moment?
Jessica: My fans, everyone has been so encouraging and supportive it's been really amazing.
Claire: How? On Facebook or Instagram, where are you getting this feedback and interaction?
Jessica: Yes there but also the media has been great.
Claire: Do you have a phobia?
Jessica: Snakes. I hate them. Alive or fake I can't stand them. If I ever sat for Steven Meisel and he asked me to pose with them I just couldn't do it.
Claire: What has been the best pick up line that worked on you?
Jessica: I don't know about a pick up line but a guy recently asked me for my email address and then my home address. There was no flirting or anything. And then he sent me a bunch of flowers. It just arrived out of the blue. Was quite random.
Claire: Did you go out with him?
Jessica: Not, but it was very sweet.
Claire: What can you not leave the house without?
Jessica: Paw Paw cream, Celine sunglasses and hydrating moisturising mist.
Claire: If you weren't a model what would you be?
Jessica: Probably a beautician. All of my friends back home are beautidicans. Or maybe a designer, something in fashion.
Claire: What are you personal favourite looks in tonights show?
Jessica: My closing dress by Camilla and Marc and my opening dress by Ginger and Smart. But I have to say every single look I'm wearing I would wear, I love them all. This is such a strong season.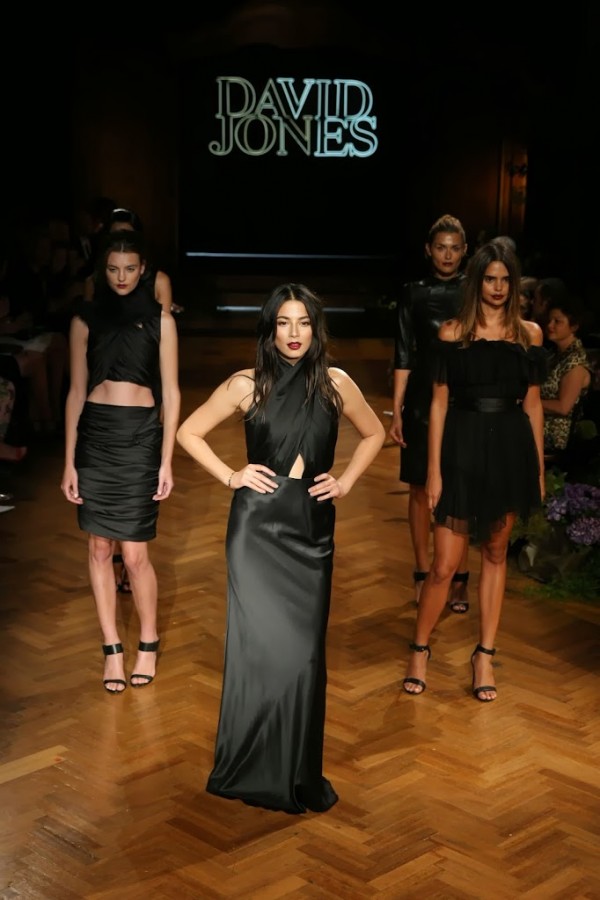 Claire: Where is your favourite holiday spot?
Jessica: Tulum, Mexico.
Claire: If you were a car, what car would you be?
Jessica: A Porche 911, sexy and fast.

Claire: What was your worst fashion moment?
Jessica: About 8 years ago I was in New York at a red carpet screening. I'd just come back from Australia and had bought an amazing Camilla Franks white flowing kaftan. It was winter in New York and I wore it with thick black tights and black shoes – what was I thinking?
Claire: When do you feel your best?
Jessica: Right now. I feel strong and in the place I'm meant to be. I get to work with David Jones which is an amazing department store and have incredible fashion and there are so many great opportunities happening right now. Definitely right now.