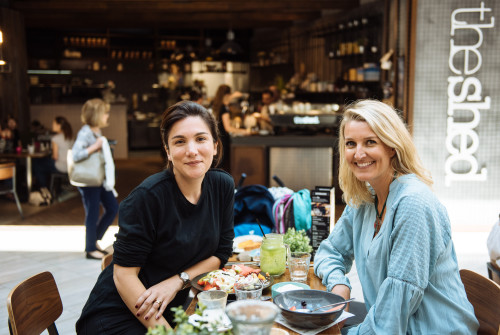 Ana Maria Escobar is one of those rare women who is so down to earth and natural you wouldn't believe she has such an enormous job as General Manager and Creative Director of Oroton. She is so connected when she talks about life, culture, books and family. It is so refreshing to find a woman who can have all of these really grounded attributes and have a history and culture that is so rich from her growing up in Colombia to now running this incredible company at Oroton. And so creative ! It was my absolute pleasure to catch up with her at Westfield Miranda and have her guide me through her latest collection, finishing off our morning with a lovely brunch at The Shed. There we chatted surrounded by the buzz of the cafe and the endless coffees, juices and could have stayed sitting there for hours. (If it weren't for our regular Monday responsibilities).
I'm delighted to introduce you to Ana Maria Escobar from Oroton at Westfield Miranda.
Claire: How have you found it having Oroton open here in Westfield Miranda ?
Ana Maria: Before this store we had a smaller store in Westfield Miranda that did well but wasn't anywhere as big as the store is now. For us it was a bolder statement to actually go into a corner store. It is much bigger, double the size and the traffic is amazing. It is a great location. But it was a bolder statement for us to go from a 70 or 80 square metre to 120 square metre. For us to do that and to see the customer react to that is incredible. The store is performing extremely well and seeing the customer come in and walk around the store and find the brand again is amazing. So Miranda has been a great location for us.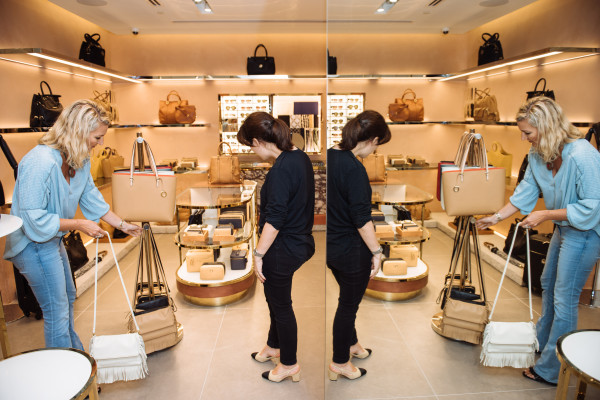 Claire: What are you hoping to achieve by being here in The Shire ?
Ana Maria: I think I see it as I'm designing for a demographic. We are bringing the brand into a demographic that we know already has a history with the brand and loves the brand. For us it was very much elevating the brand and understanding the same design and set up of store that we have in the QVB is equally necessary for the space we have in Miranda. Because I think this is a customer that explores and really understands brands and having all these international brands around us it was important for us to bring the best of Oroton into Miranda.
Claire: What are your hero items ?
Ana Maria: That is always a hard question because I always fall in love with a lot of bags each season. And it's funny because as designers we are always thinking of the future. So today I'm wearing an Autumn/ Winter 2016 piece that I already love.
Claire: I did spy that !
Ana Maria: I absolutely love it ! I've been wearing it and testing it to see if it's the right weight and the right size. But this summer, I'm in love with the colour palette overall. We have gold and royal blue and french blues and it's these colours that are really chic and fresh. The prints are beautiful as well. We have these royal garden prints coming through.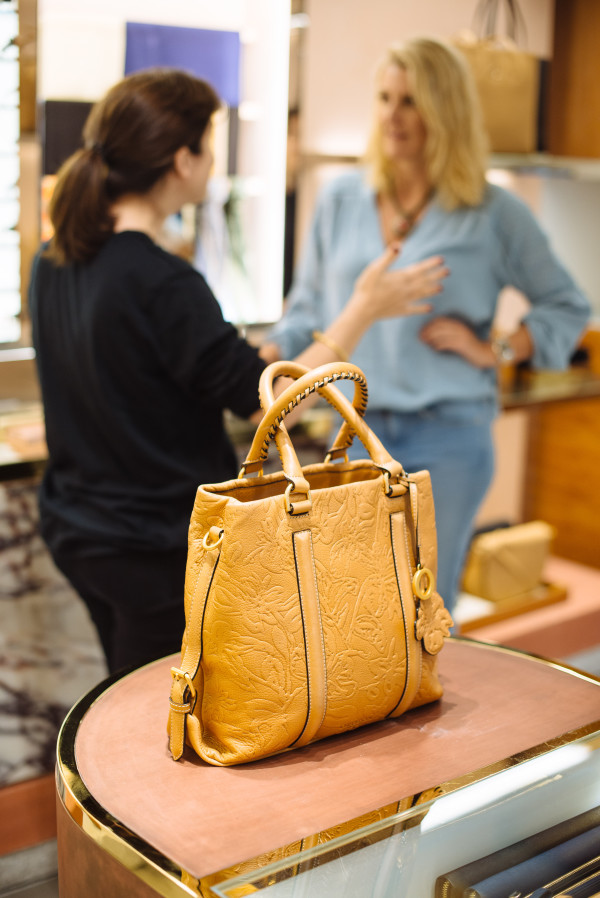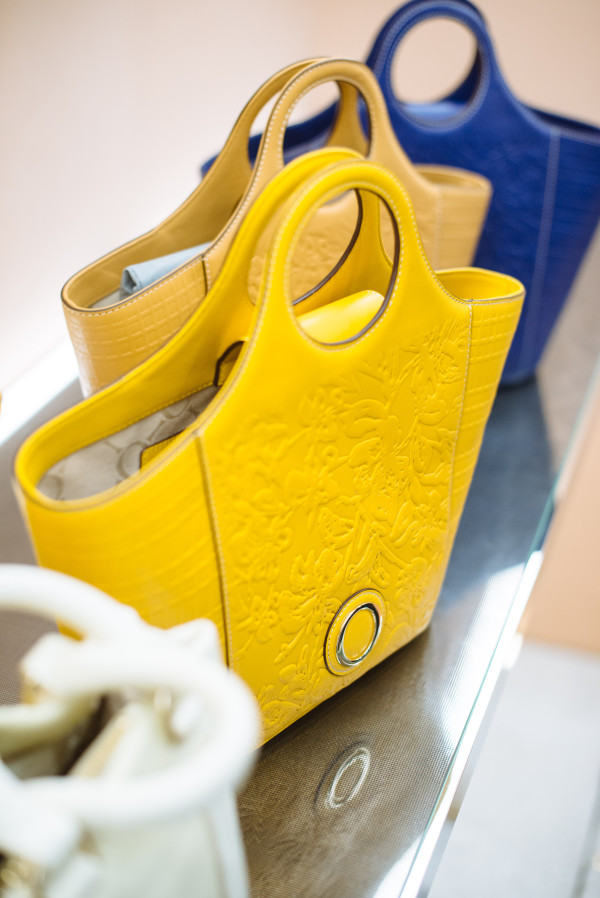 Claire: Where does that inspiration come from ?
Ana Maria: That inspiration comes from a trip that we did to South East Asia. It sounds like a little bit of an indulgence for designers to go and get inspired by places. But you really have a different experience when you go as a tourist to when you go looking for inspiration. I went with two designers and a senior designer, we went to Hanoi and Vietnam and ate amazing food, saw all the colours, walked through markets and saw how the cultures, like the French culture collides with the Vietnamese culture. There were all these different things that just made you think in a different way. I guess when I go to countries I don't necessarily come back and print it on a bag I think it's more the inspiration and the feeling of the colours, florals, different shapes or different utilities. All these different things. I guess the market tote, which is one that we spoke about before, is one that is very much a favourite of the season because I love it.
Claire: You're right the colour is beautiful and the accessibility and design is so simple but it works. There's an ergonomic factor in it.
Ana Maria: Things that are familiar tend to always draw people in so as designers we tend to make things a little bit different and kind of explore things. And all of a sudden when you land into something that part of your everyday life like a market tote or a basket weave or a shape that everyone wears in the streets of Vietnam, all of a sudden you make that in a luxury leather and elevate it or add a different stitching to it, it becomes something else. So it's funny to take something out of that utility space and make it into something that is luxury and it is familiar because I think all of us have  had one in the past or had a plastic big tote.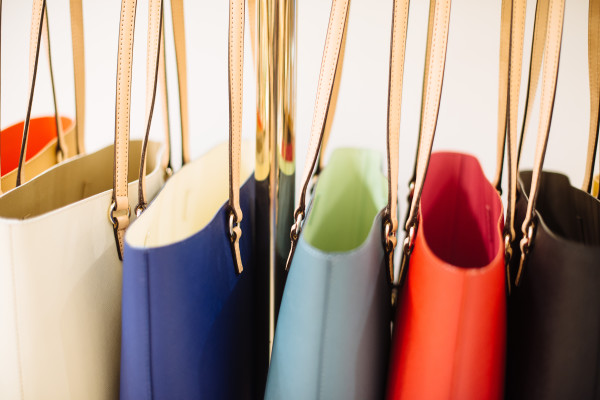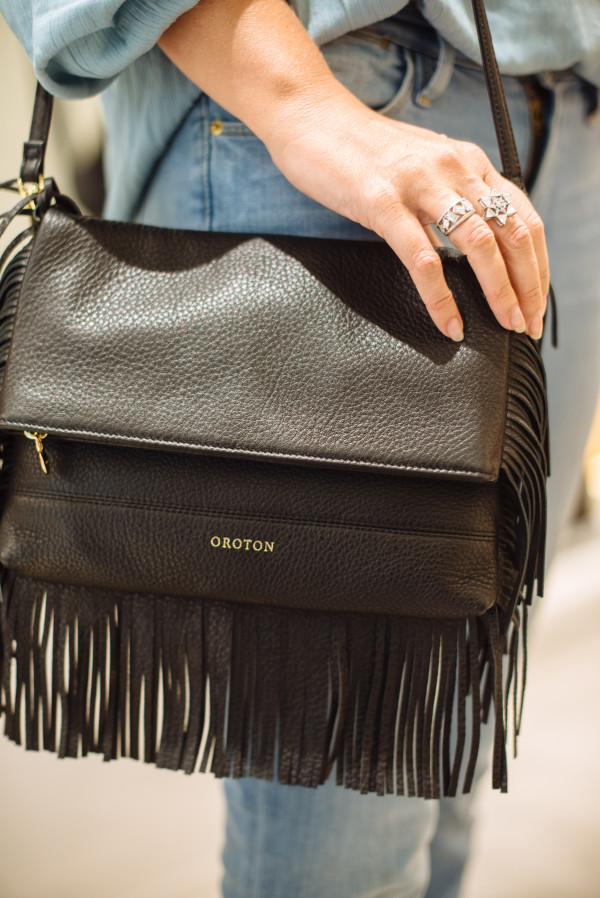 Claire: What does summer mean to you ?
Ana Maria: I have these very mixed recollections of summer because I do come from South America where I guess, it's not an eternal summer but it's a tropical place. You can very much on a weekend be in the mountains and be super cold and then the next second be down the mountain where it is super hot. And you're going to tropical places and you're in a hammock . I think of summer and being in a hammock and having that kind of sun kissed kind of summer. Then you go into what I have experienced in Australia where all of a sudden summer becomes Christmas, which becomes BBQ's which becomes going to the beach. The summer always has that nostalgic piece I guess that's relaxing and having fun and doing things for yourself.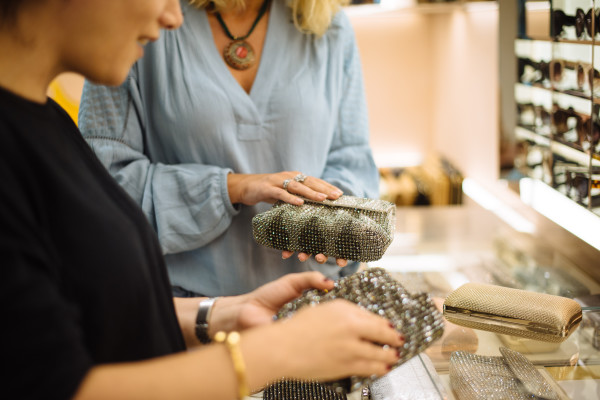 Claire: How do you relax ?
Ana Maria: I wouldn't say that I'm a workaholic because I don't see my work as real work. And I know it sounds cheesy but I do enjoy going through what I do. If I'm doing it in times that I'm not supposed to be doing it, i don't feel like I'm working extra hours, or I would never put account on how much I can design or how much I can get inspired. It's an extension of my passion. If it wasn't something that really came from my heart I wouldn't be able to tell the story. But the way I relax is I like to read and every now and again have walks, and spend time with Amelio. I know a child can be stressful, you can spend hours running after them or hours of playing with mini tiny cars but at least it takes your mind set into another space. And he is so beautiful.
Claire: What are you reading at the moment ?
Ana Maria: I read a lot in Spanish. So It's a lot of different books that I go through that I love that I read at the same time. So I never have one book at a time. I jump from one to the other. I'm reading one that is about the power of the brain, it's amazing. It's about creative minds and how half a brain thinks one way and the other half another. In The Times of Cholera. the writer is one of the best in the world. What I love about him is that he is very descriptive. He described a woman in a rocking chair, the smell of the wind, the weather at the time so he really takes you there – to a place that doesn't exist. He is fantastic.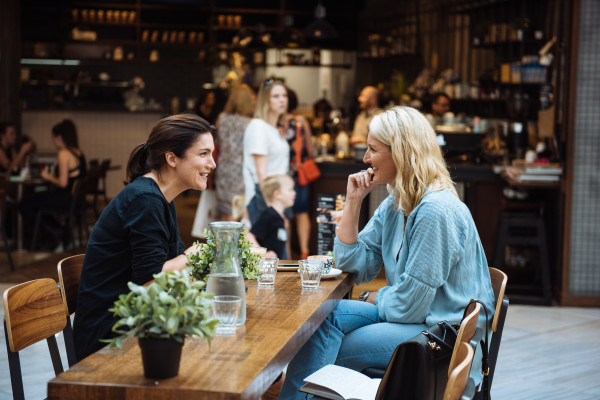 Claire: Are you a foodie ?
Ana Maria: I love food!
Claire: Bubbles, red or white ?
Ana Maria: I do. I go for red, I don't drink white. I think because when you're young, white was so bad ! It was like vinegar. Bad white is bad but bad red isn't that bad. Pinot, red I'm ok with.
Claire: What's your favourite food ?
Ana Maria: I have South American food. Anything with lime and coriander and chilli.
Claire: So where do you go out to in Sydney ?
Ana Maria: No where. Just my house. So we have all of our friends come over. I haven't found an amazing Spanish or South American food in Australia. It's really hard because of the produce as well. You have to get the right cheese and the right chilli. Because South America is so divided and the mountains, places are quite isolated from each other so the food can be really different even inside Columbia. So you can get really different tastes of soups and because of the weather as well.
Claire: When were you last in Colombia ?
Ana Maria: Three years ago.
Claire: What's your choice of cocktail ?
Ana Maria: I'm not a cocktail girl. If I'm going to have something it will be straight with ice and lime. Not necessarily tequila shots .. ha ha ! When I see people having chocolate and cream on cocktails , I'm like how can you have that ?!
Claire: Flowers or candles ?
Ana Maria: I love fresh flowers ! My husband isn't a big flower giver ha ha . But the ones I love, he grows them in our backyard.
Claire: What should every woman have in her wardrobe ?
Ana Maria: I have like 120 white t-shirts. That's my thing – I love white t-shirts. I love the cotton from the US. I buy so many when I'm in the States. But good shoes and good watches are so important AND good bags.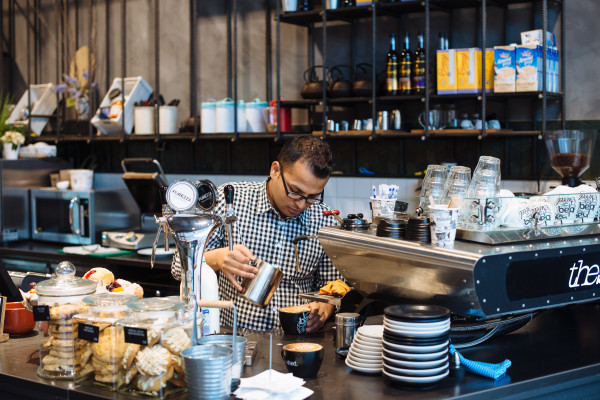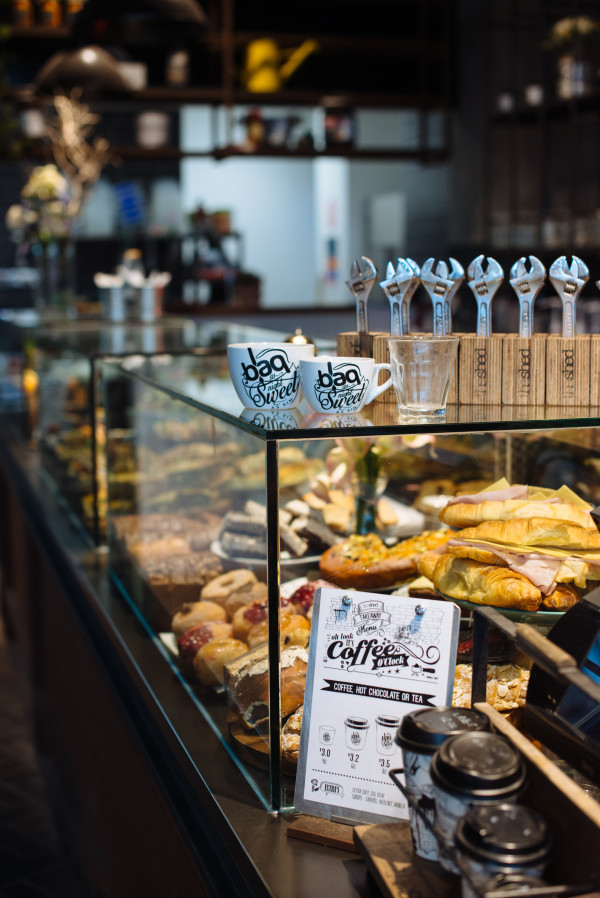 Claire: How do you wind down and switch off ?
Ana Maria: A good movie. After putting my son to bed, a good movie.
Claire: Sun or snow ?
Ana Maria: I don't like it too hot and I don't like it too cold. So, Spring.
Claire: If there was a drink to describe you, what would it be ?
Ana Maria: That's a tricky one ! It would have to be one with a little twist….
Claire: What do you think about young girls looking to the Kardashian's and idolising them.
Ana Maria: I think you need a little bit of that to be able to aspire to something. You need a little bit of almost unreal things to happen around you to be able to look at life in a different way. You need people like that, who have that 'perfect life' on Instagram and 'perfect life' on Facebook – being aware that people don't actually have the perfect life.
Oroton
Westfield Miranda, 600 Kingsway Miranda
9540 9879
The Shed
Westfield Miranda, 600 Kingsway Miranda
9525 6344
WE ATE:
Fruit Salad
Granola with fruit and yoghurt
Green Juice
Coffee