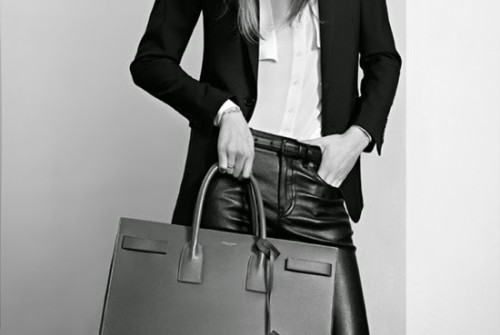 Saint Laurent
'Sac De Jour' Tote
$3,260
www.farfetch.com
Givenchy
Nightgale Medium Bag
$2,815
www.farfetch.com
Victoria Beckham
The Victoria Matte-Leather Tote
$3,700
www.net-a-porter.com
Victoria Beckham
Two-Tone Leather Clutch
$620
www.net-a-porter.com
Mulberry
The Alexa Leather Satchel
$1,566
www.net-a-porter.com
Givenchy
Medium Pandora Bag in Blue Washed-Leather
$1,897
www.net-a-porter.com
Gucci
Soho Black Leather Chain Shoulder Bag
$950
www.gucci.com.au
Proenza Schouler
PS11 Classic Bag
$2,350
www.greenwithenvy.com
Mulberry
Lily Leather Shoulder Bag
$926
www.net-a-porter.com
Saint Laurent
Monogramme Leather Shoulder Bag
$2,023
www.net-a-porter.com
Miu Miu
Leather Tote
$1,907
www.mytheresa.com
Marni
Two-Tone Leather Shoulder Bag
$1,346
www.net-a-porter.com
Isn't it amazing the power of the one and only accessory that defines your style on a daily basis? I'm talking about THE bag…Le bag.
You could be in comfy casuals or dressed to the nines but it's your bag that subtly packs the punch.
I'm not talking it has to be a 'name'. I'm talking quality, style, shape and then, how to wear it. It should never wear you.