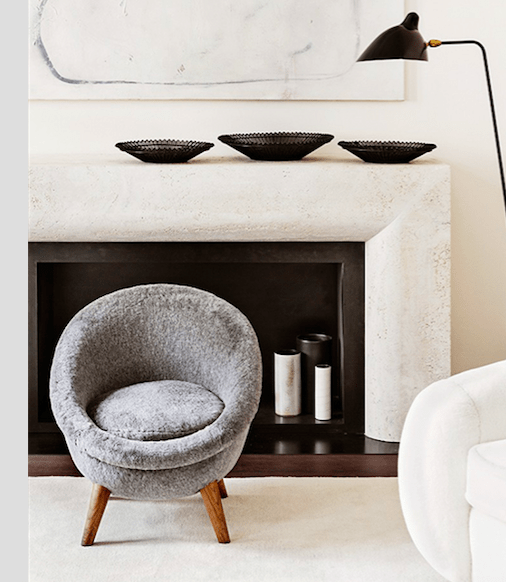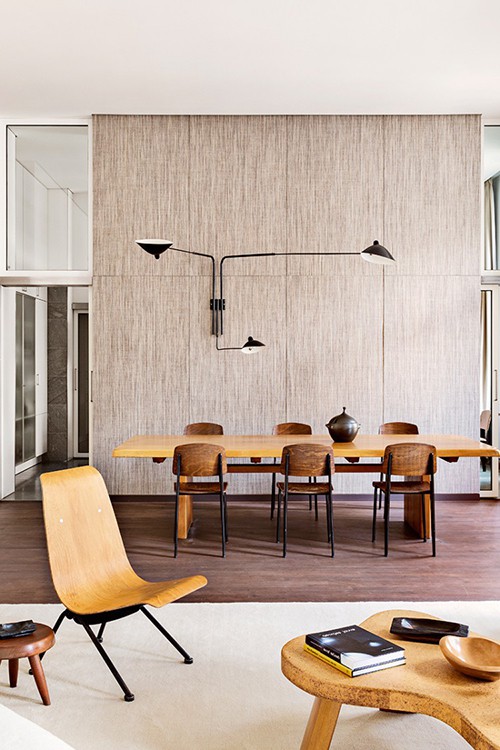 This late 19th Century Berlin home is the epitome of purity and modernity. A comfortable 'shell' filled with an outstanding collection of mid century French design.
Owner, Emmanuel de Bayser (co-owner of the very cool boutique the 'Corner Berlin') wanted his home to be a space where he could be visually and mentally relax. The mix of soft whites and warm timber detailing creates the perfect visually calming environment. Simultaneously the neutral backdrop spotlights his impressive furniture collection.
"I think I have a weakness for Jean Prouve, a true visionary. After a generation, his pieces have become cult objects."
The large windows in the living/ dinning area create a sense of space and opens. The living room showcases Jean Royere unmistakable sofa and armchair series; Ours Polar and a Jean Prouve's Antony chair.
A Charlotte Perriand sideboard is also featured in the living room, with a Georges Jouve lamp, Hans Arp abstract artwork and Alexadre Noll sculptures.
Combining the 5m high ceilings and Emmanuel's amazing collection of mid century French designer furniture and art, there wasn't a lot that needed to be done to the building itself. Emmanuel only added a library, a fireplace, stained the existing timber features and repainted the interior.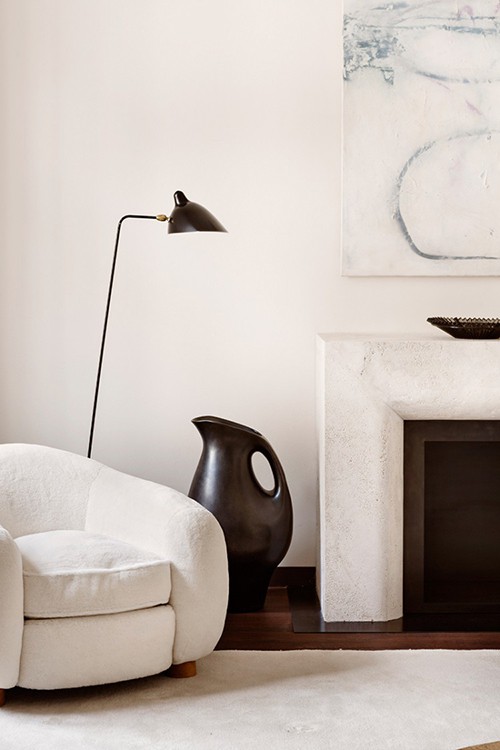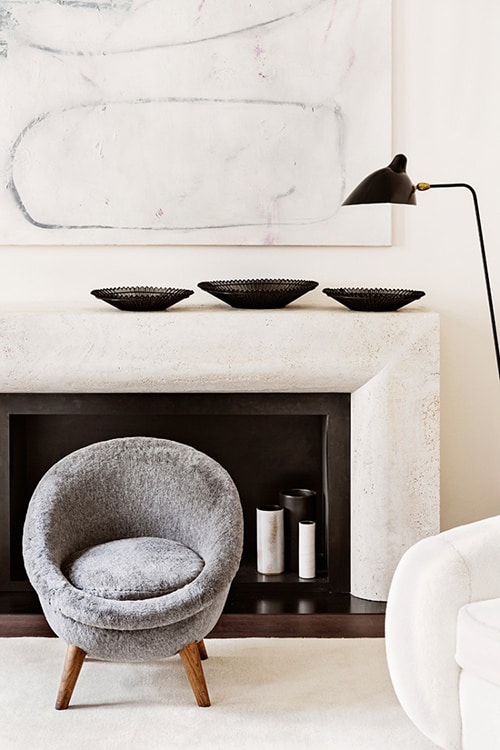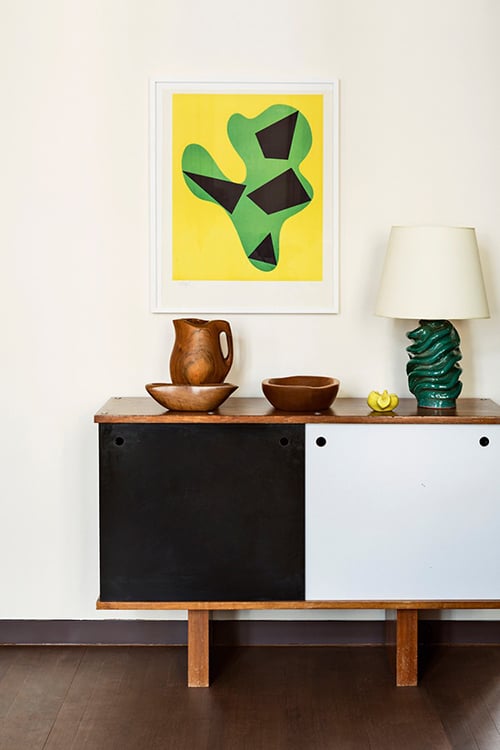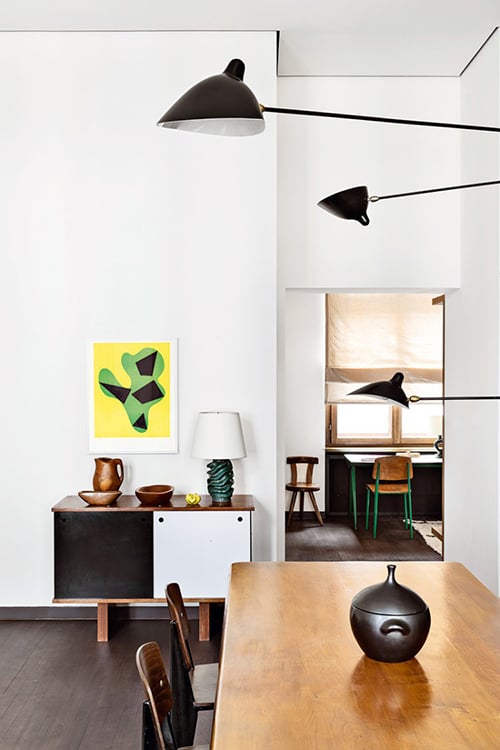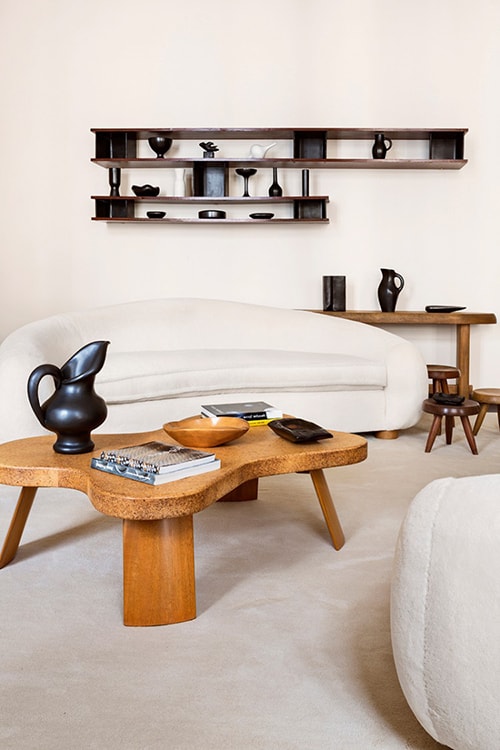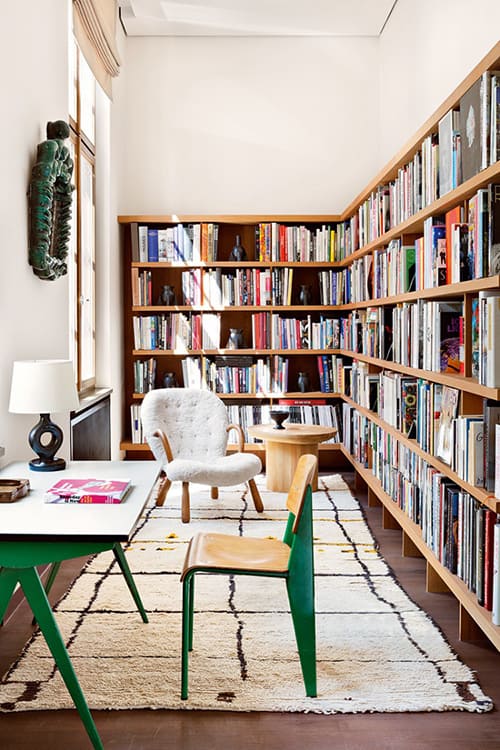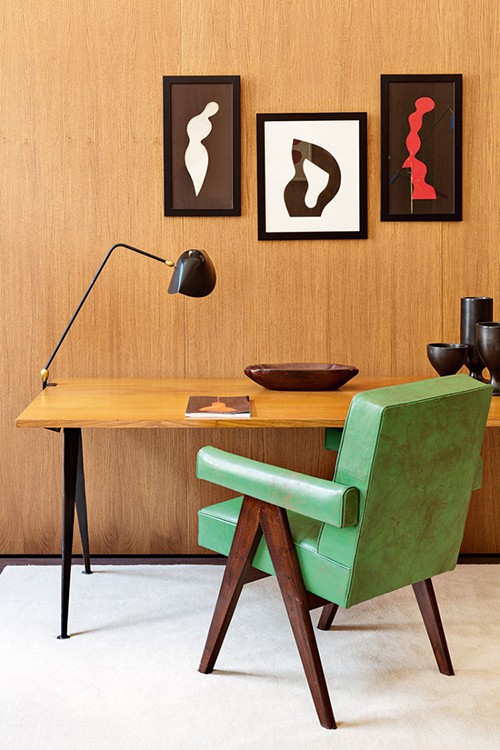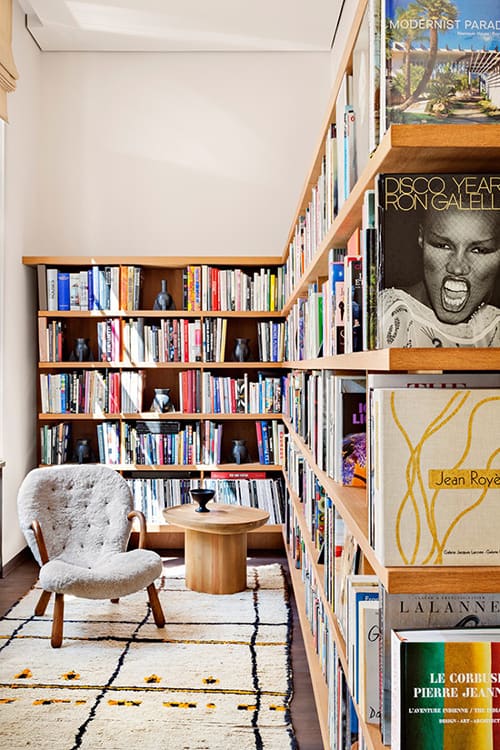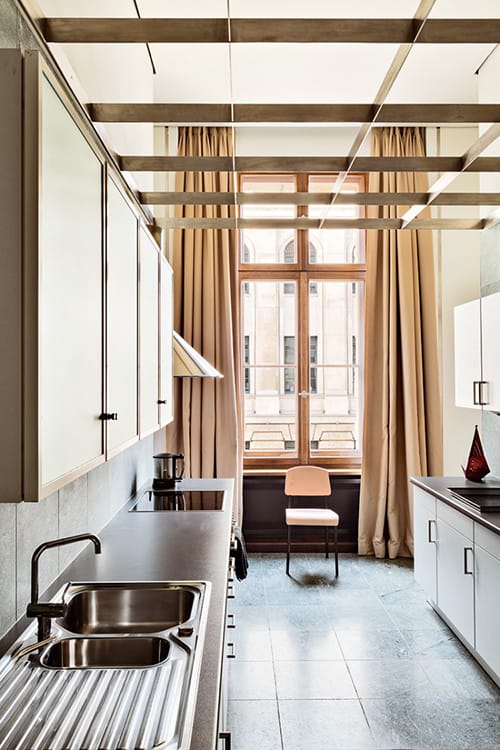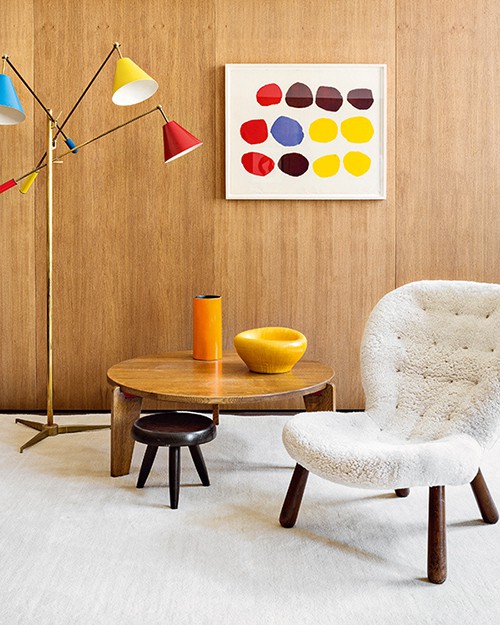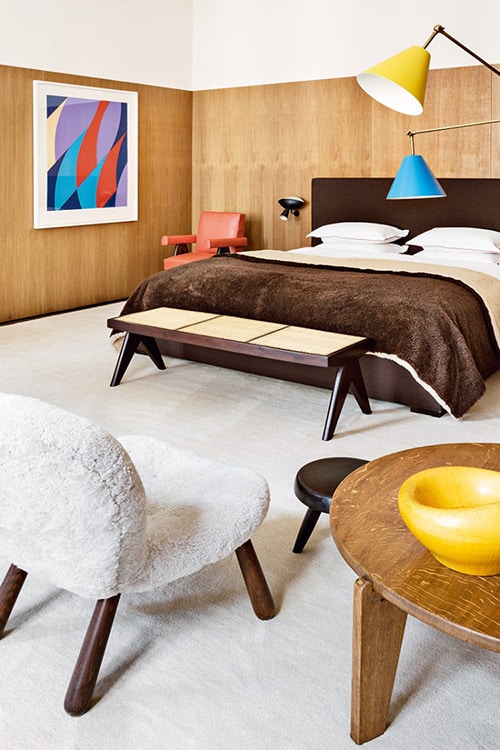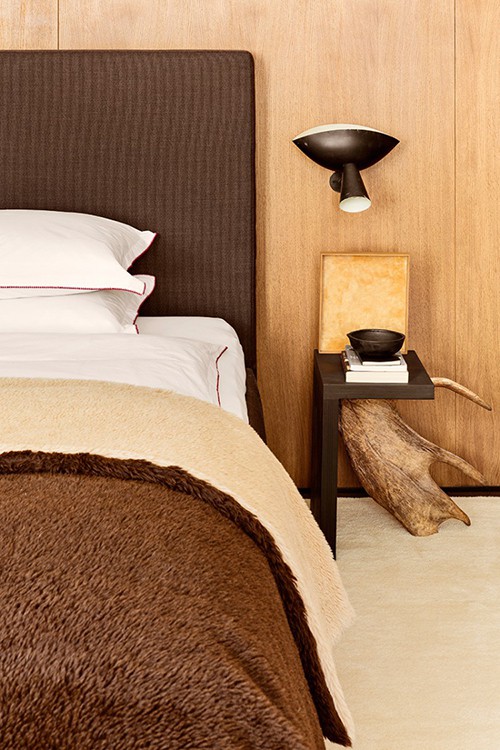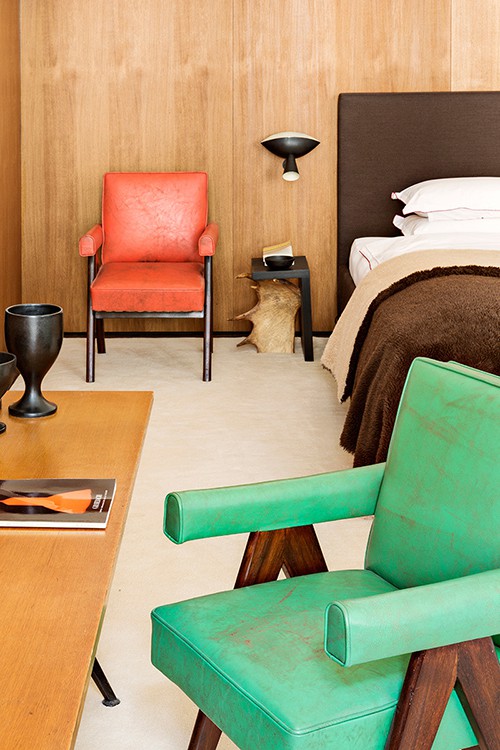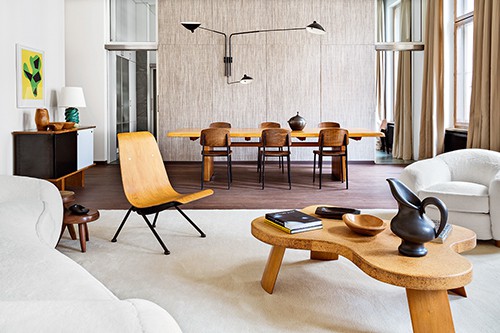 Images and text via: Joanne Green