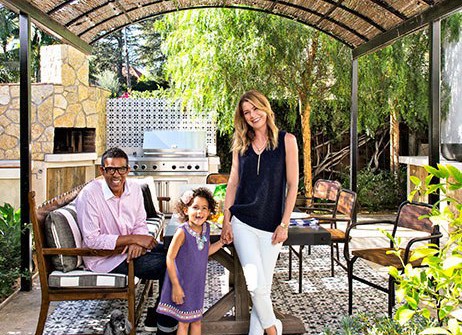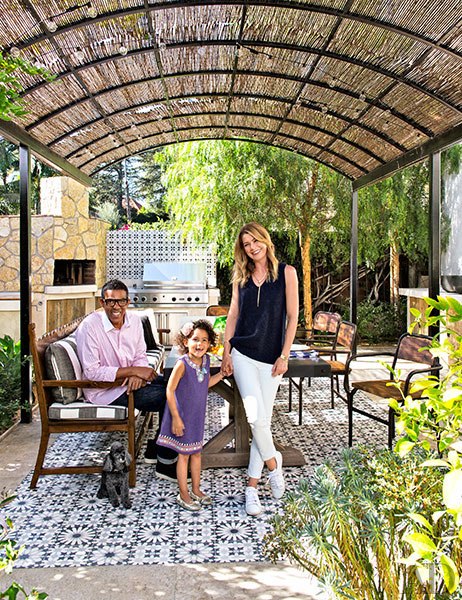 Actress Ellen Pompeo collaborates with decorator Martyn Lawrence Bullard to orchestrate a dramatic transformation of the1930 Los Angeles home she shares with her husband, music producer Chris Ivery, and their two children Stella Luna and Sienna May.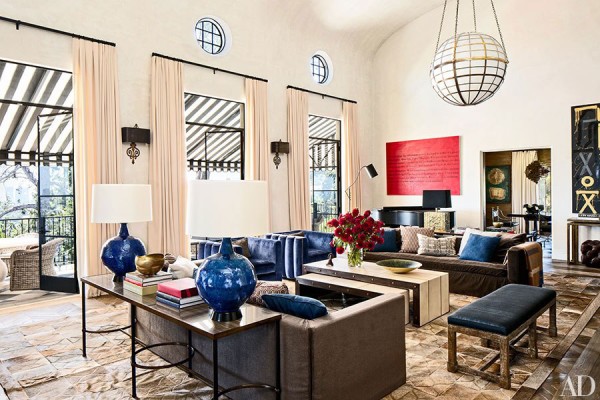 In the living room, a pair of brass pendant lights by Bullard, capacious sofas clad in a Schumacher velvet, and a Mansour Modern cowhide rug help make the large space more intimate. The curtains are of a Schumacher wool satin, the cocktail tables are by Jean de Merry, the throw is by Hermes, and the red text-based painting is by Claire Fontaine.
Pompeo's dream kitchen includes a La Cornue range, oven, and cabinetry and a Carrara-marble backsplash; the pendant lights are from Treillage, the custom-made pot rack is by Bullard, and the sink and fittings are by Waterworks.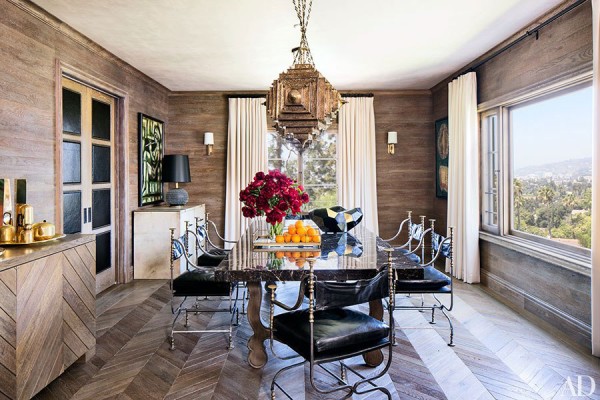 Martyn Lawrence Bullard sheathed the dining room walls and floor in white oak from his collection for Boardbrokers and hung curtains of a Schumacher wool satin; two Moroccan brass lanterns from Downtown and sconces from Circa Lighting complement the twinkle of city lights at night.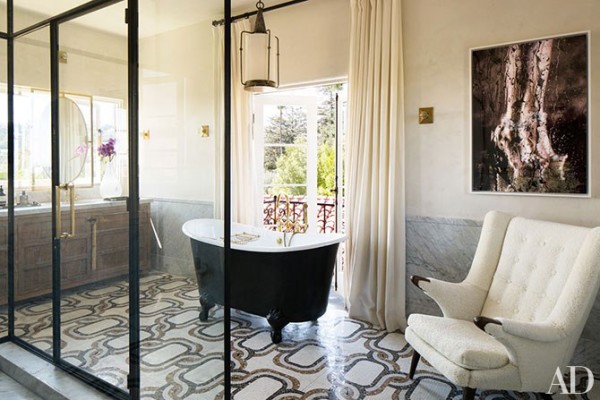 The actress also cites the Hotel Costes – a veritable temple of Parisian panache – as a touchstone for her design sensibility. For the master bath Pompeo and Bullard found inspiration closer to home, specifically from a luxe bath in a suite at Manhattan's Greenwich Hotel. She adds, "We took the colours of the mosaic-tile floors from my toy poodle, Gigi and Valentino," in case the dogs were feeling a bit left out, with the new baby and all.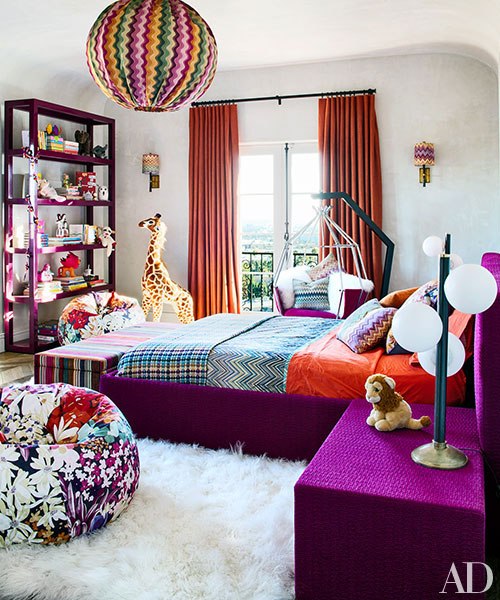 Ellen insists that nothing has had a more profound effect on her taste than the birth of her daughter Stella Luna five years ago. "Something happened when Stella was born. The colours got  so much brighter. My life got so much brighter," the actress says. "I wanted to make a home that reflected that new energy and spirit."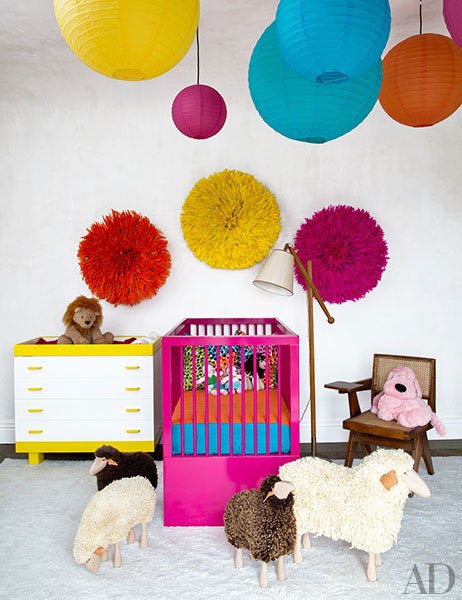 Recently Pompeo surprised fans with news of the arrival of her second child, Sienna May. The actress literally feathered the new baby's nest (i.e. nursery) with vibrantly colored feather headdresses from the NK Shop in L.A., a shocking-pink crib, and a constellation of paper hanging lamps in shades of sky-blue, yellow, and orange,. Big sister Stella's room, meanwhile , is just as polychromatic but slightly more grown-up, with a giddy melange of wildly patterned multihued fabrics and furnishings by Missoni Home. "Both rooms are as colourful as the happy souls who souls who sleep in them," Pompeo says, smiling.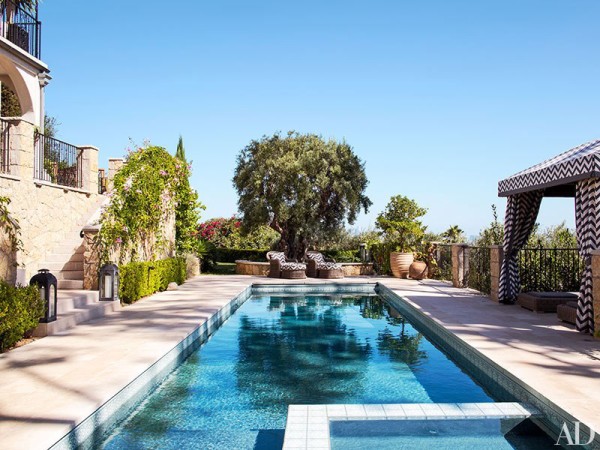 Images and text via: Architectural Digest