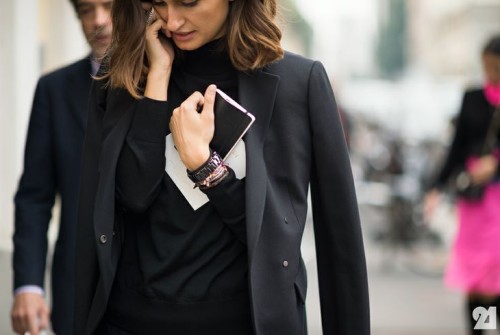 Over the past few weeks I've had various clients and also readers ask me about work attire. What is appropriate to wear to the office and what do you invest in, as opposed to not.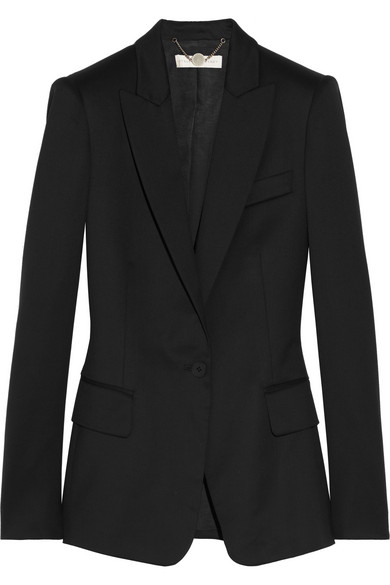 Stella McCartney
Iris Wool-Twill Blazer
$1,328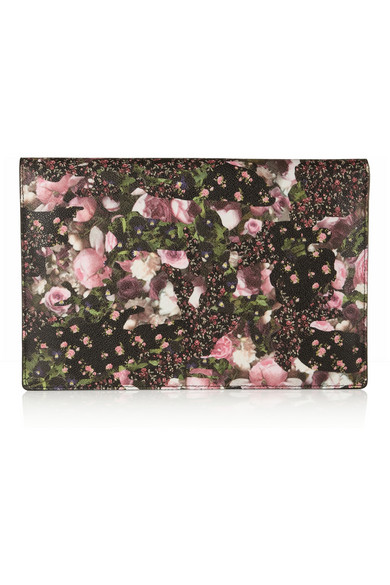 Givenchy
iPad Case in Floral-Print Coated Canvas
$500
Each work environment is different. The cultures are different, the expectations are different, are you facing clients each day or not? It really does depend on your specific circumstances.
My advice is as follows. Invest in a great suit. Matching the fabrics is ideal so if you do wear it together it doesn't look mis-matched, however most of the time you will find you will be wearing the pieces as separates.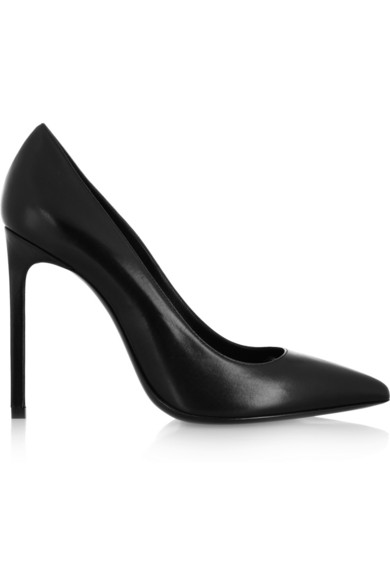 Saint Laurent
Leather Pumps
$555.86
A wonderful pointed heel is key. It doesn't matter what height you want to wear, it will be a staple. And that's what we are creating. A capsule wardrobe of staples that you won't have to keep buying season after season and that you can then infuse your own style into.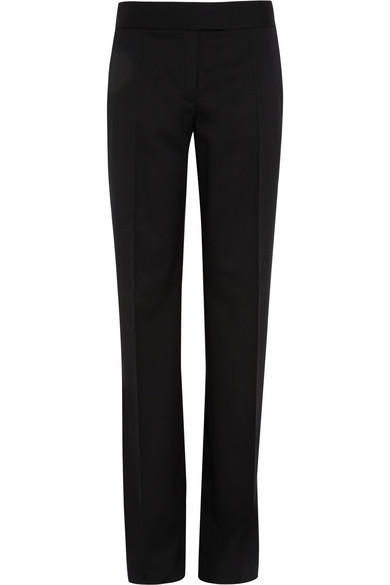 Stella McCartney
Jasmine Wool-Twill Wide-Leg Pants
$484
Trousers, there are many styles which are currently trending. Bootleg, wide leg, cropped, or a cigarette shape. Once again it depends on what is appropriate in your office and what suits your body type. You can't go past a cigarette trouser shape and one with a slightly wider leg such as this. Both are investment worthy and will tide you into the oncoming seasons.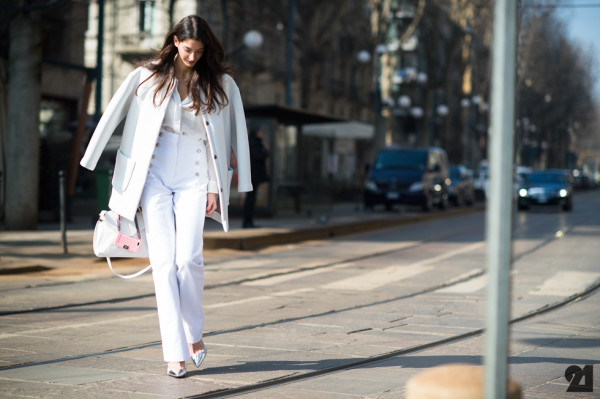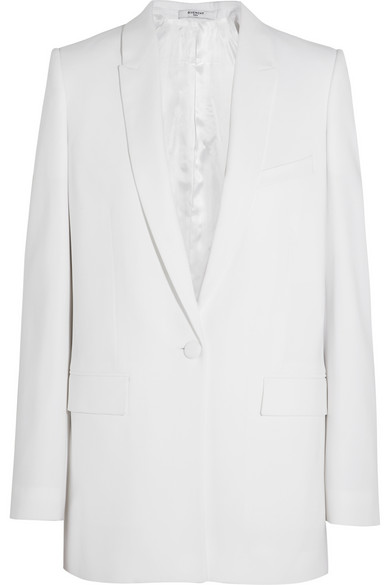 Givenchy
Stretch-Cady Blazer
$2,650
White, it's so clean and crisp. It matches back with everything. If white is too white, go for a softer tone. This is also perfect for the summer months.
www.net-a-porter.com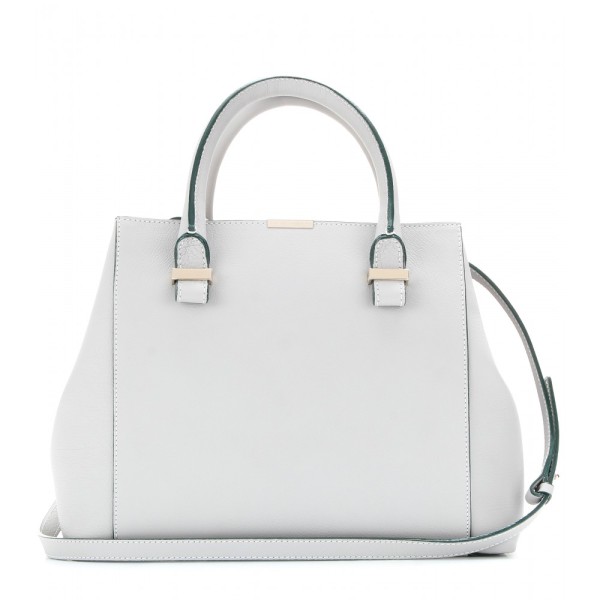 Victoria Beckham
Quincy Leather Tote
$1,319
INVEST in your handbag. It's known women judge a man by his shoes, women also check out each others handbags. If you see one you love, invest invest invest.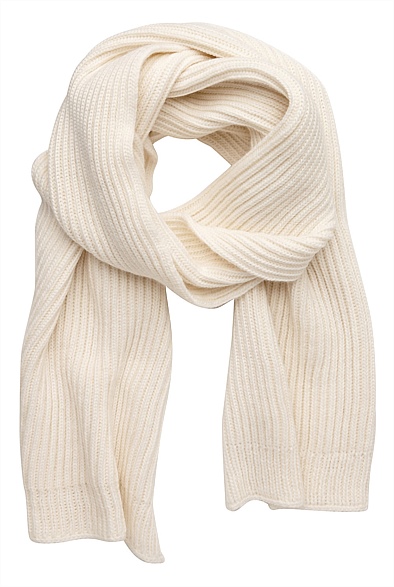 Witchery
Oversized Knit Scarf
$69.95
It gets cold. You need to layer and keep your neck warm going from A-B. Yes you have to take your Ugg boots off before work but a chic cream or black scarf is a nice compensation.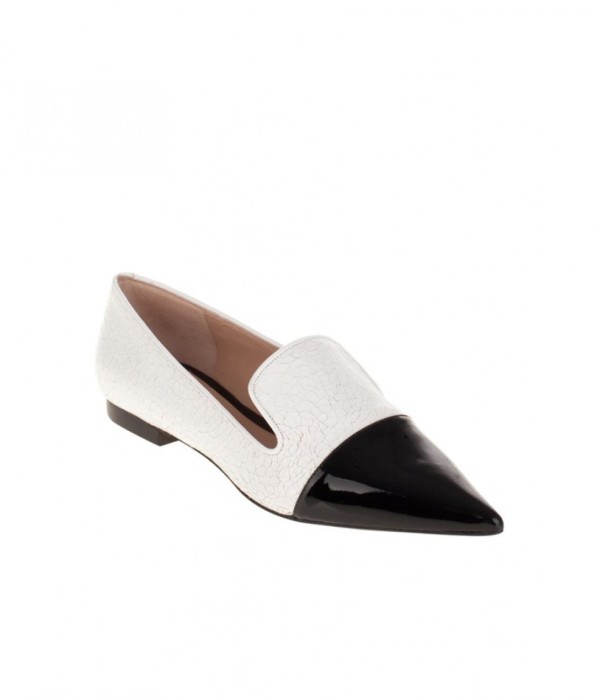 The Mode Collective
Point Loafer
$229
Heart be still. The perfect corporate classy flat.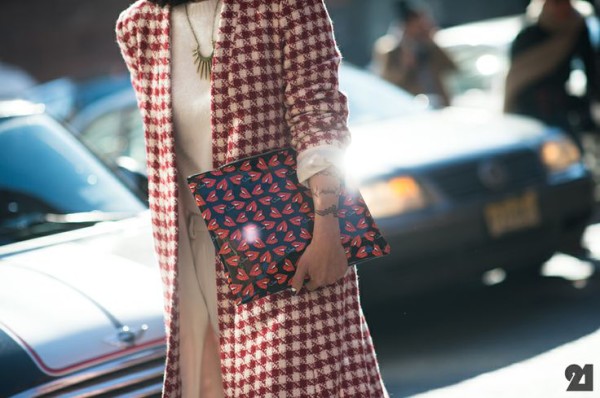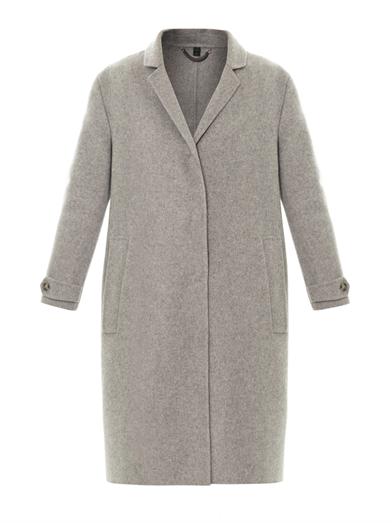 Burberry Prorsum
Double-Faced Cashmere Coat
$4,043
Warm as toast. Invest here also as it's a piece you only wear a few months of the year but you want it to last for years to come.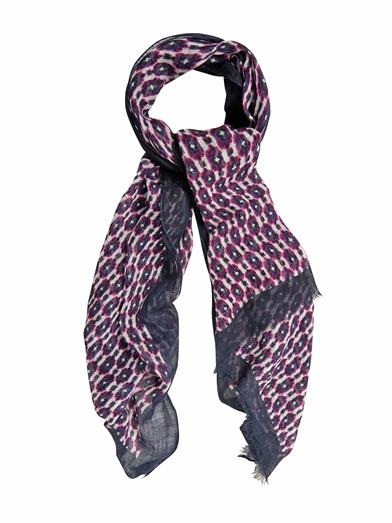 Weekend Max Mara
Lepido Scarf
$102
Accessories are a great way of injecting your personality into your outfit. Scarves are perfect for this. There are many ways you can wear a scarf.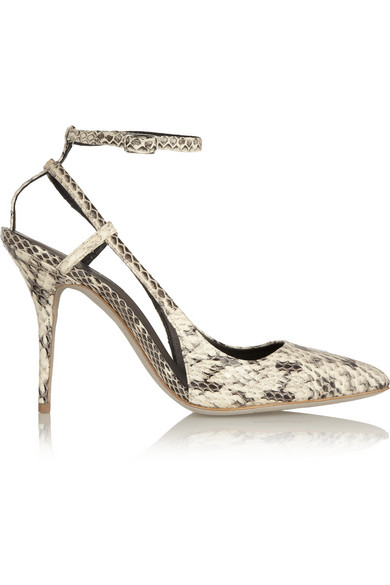 Alexander Wang
Elaphe Pumps
$904.69
Shoes, once again, much like your handbag, shoes say a lot about your style.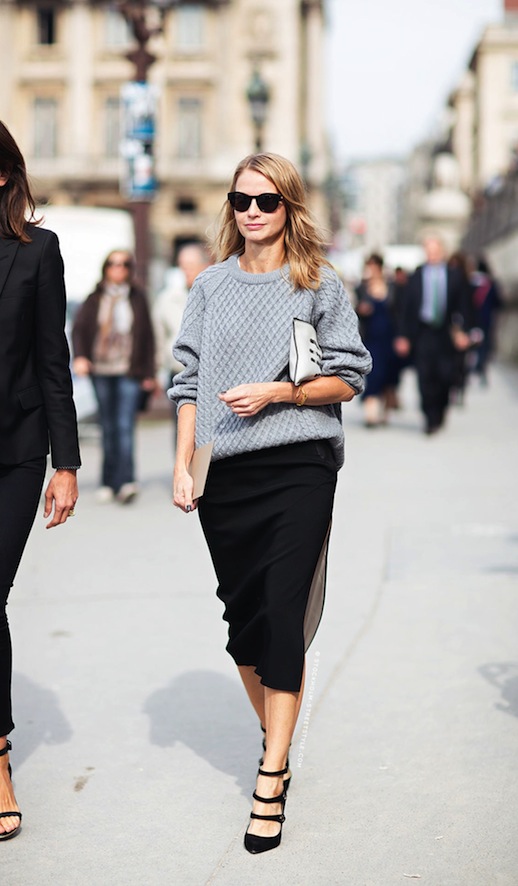 This is one of my current favourite work looks. A mid length pencil skirt, black heels and a simple sweater.  This would also look great with a crisp white shirt underneath with a starched collar.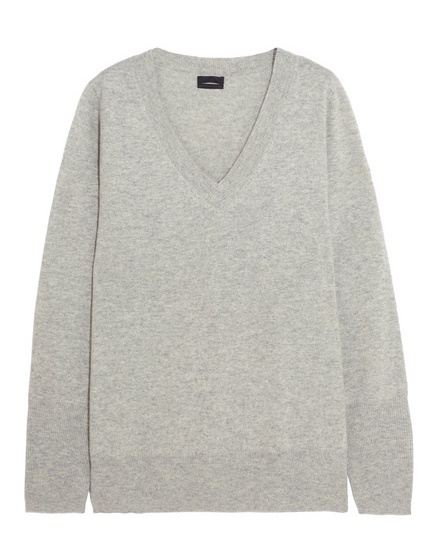 J.Crew
Cashmere Sweater
$292.41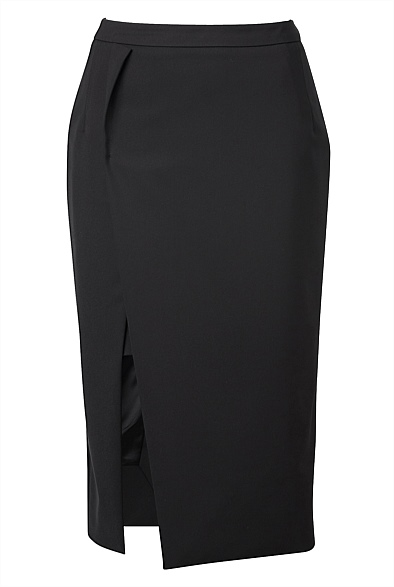 Witchery
Split Front Pencil Skirt
$149.95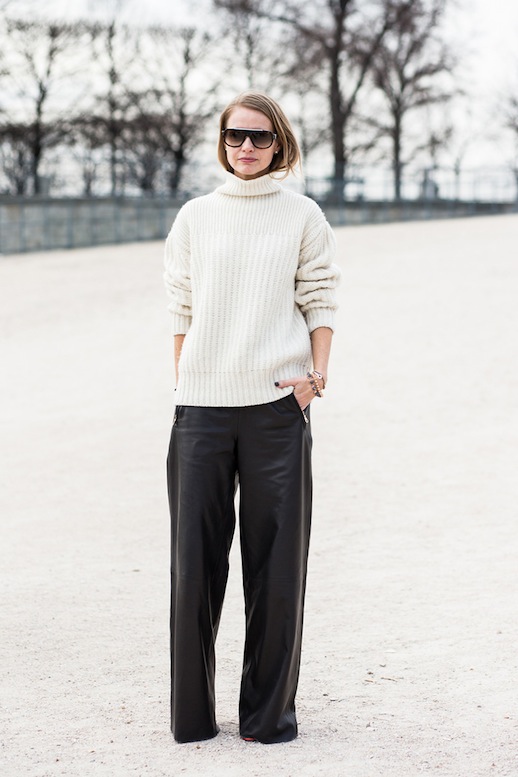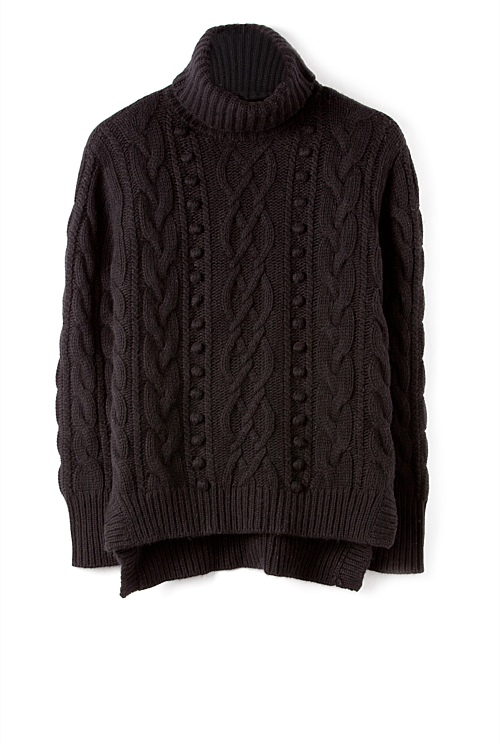 Country Road
Cable Roll Neck Knit
$179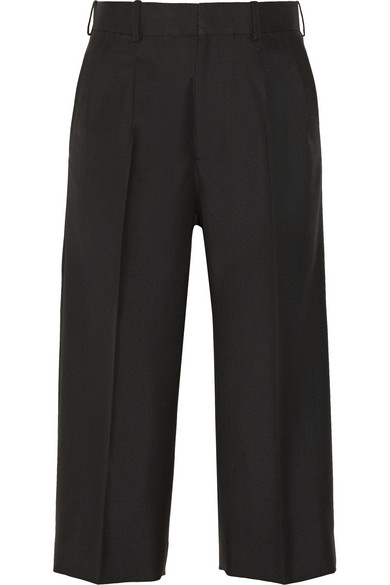 Victoria Beckham
Cropped Wool Wide-Leg Pants
$1,717.91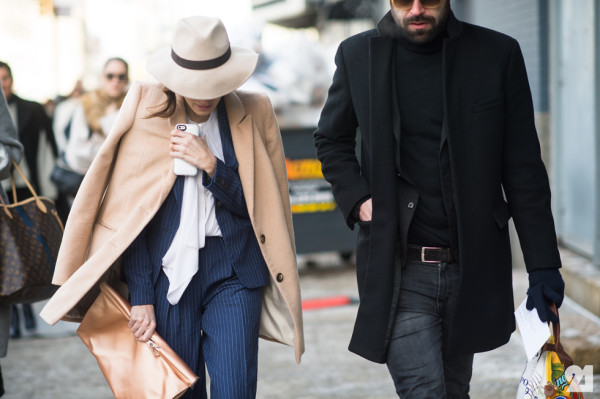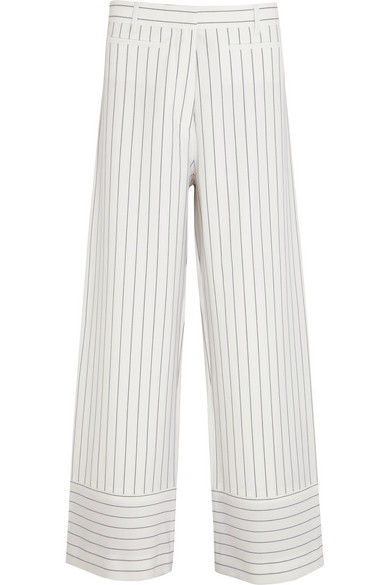 Acne Studios
Kat Pinstriped Wool-Blend Wide-Leg Pants
$499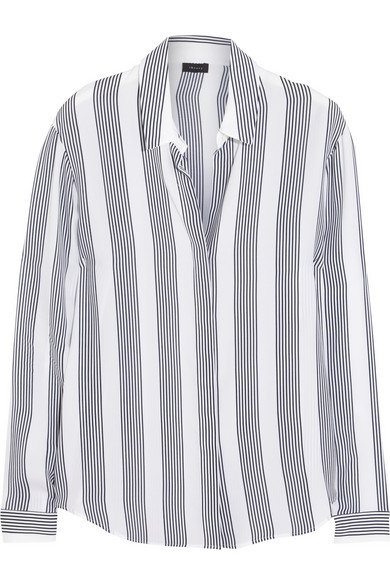 Theory
Striped Silk Shirt
$364.14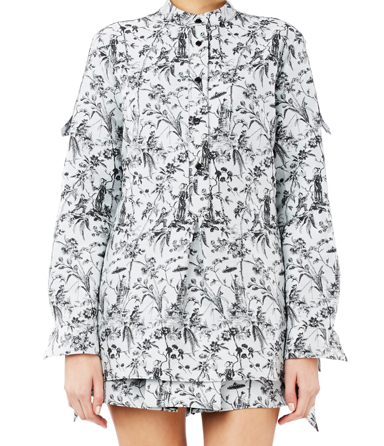 Scanlan and Theodore
Chinoiserie Weave Shirt
$500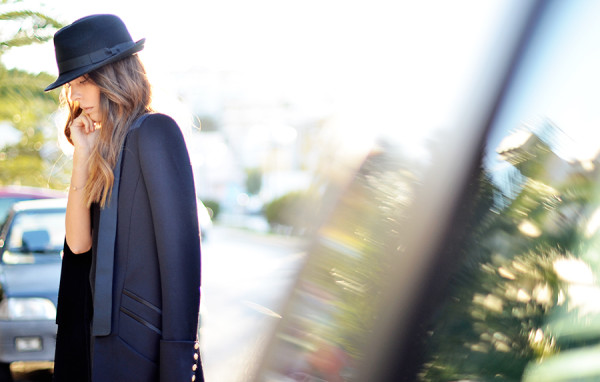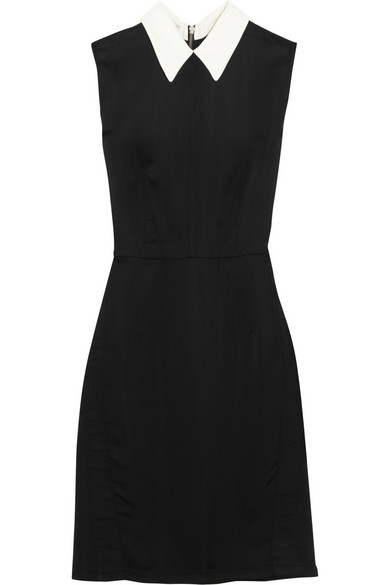 Miu Miu
Washed-Satin Dress
$1,471
A black dress and also one fitted in this season's favourite shape, the mid length like this number below.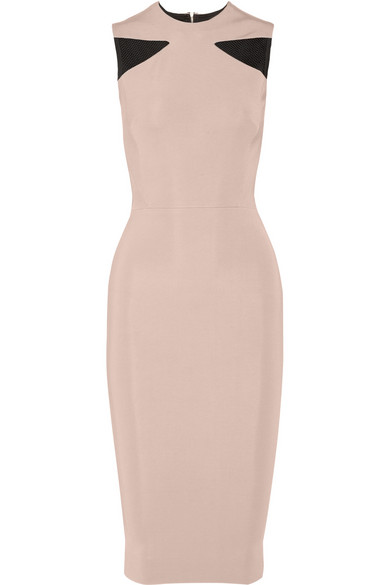 Victoria Beckham
Denise Mesh-Trimmed Ponte Dress
$2,251.11
www.net-a-porter.com
You really can't go wrong following this simple guideline of what to wear to work. And if you need some help feel free to contact us at info@yellowbutton.com.au and one of our stylists can help you define your work look.