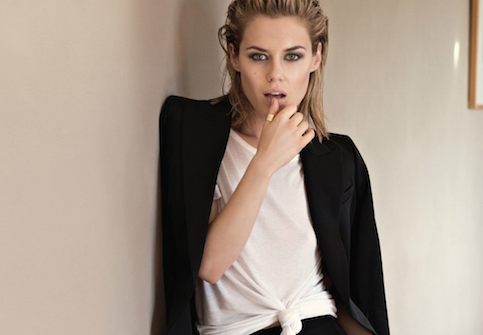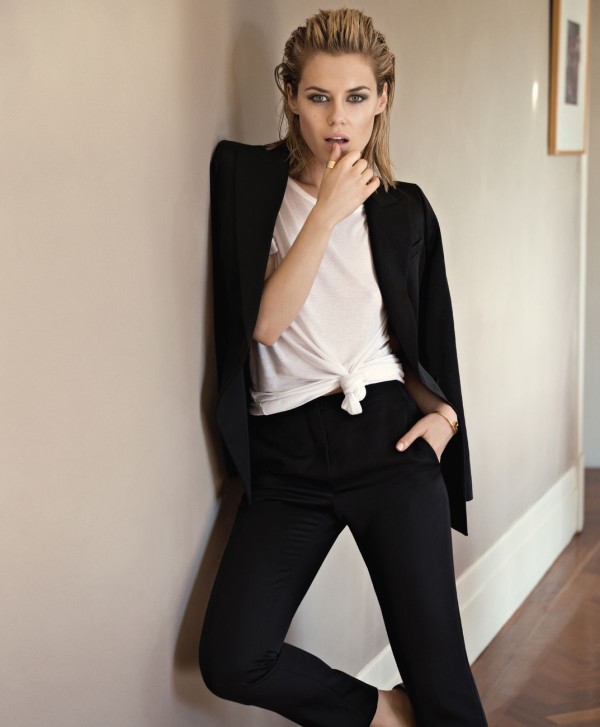 I have long been a fan of this incredible woman and when the opportunity came to interview the talented Rachael Taylor, I lept at the chance to find out more about her. Brains, beauty, humble, smart… I hope you enjoy my chat with Rachael as much as I did.
Claire: You were a brand ambassador for the Jan Logan brand in your early career. How does it feel to be back working with this Australian brand ?
Rachael: I adore Jan Logan. Both Jan and Angus are great people. They are loyalists in terms of the Australian film industry, as am I, so it's a nice marriage. I personally felt incredibly humbled to be asked; for them to trust me to direct their campaign was an incredible leap of faith on their part. Plus their aesthetic is so elegant, so luxurious. I personally feel that Jan herself is one of the chicest women in Sydney.
Claire: You wrote and directed "Sunrise to Sunset Blvd". Do you see this as a natural progression in your career, to go onto writing and directing? Is it always something you wanted to do ?
Rachael: Maybe ! It's a relatively common trope for actors to start to experiment with other creative roles. Although I do think it takes, what do they say, 10,000 hours to become good at something? So in terms of writing and directing I'm only on say, hour ten ! For now I'm just exploring. Acting is my first love, and it is actually still the most challenging for me I think.
Claire: How did you find the experience starring in the short film as well as being on the other side of the camera directing ?
Rachael: Well, I'm in the film for about three seconds so it wasn't a lot of multi-tasking. I threw on an outfit in the back of the DP's truck when we were supposed to be returning the camera gear. We were driving back over The Valley (a suburb in outer LA) and we veered left to grab some desert exteriors, just steal a little moment. I acted and directed and wrote on the last one I did, a web commercial for BONDS, and that was much harder. It really makes you think of artists that do that regularly in a whole new light. I mean, Lean Dunham, Miranda July, people that write, act, direct entire features? It's phenomenal, these girls are real talents. I made a two minute undie commercial and I was just short of a full tilt meltdown.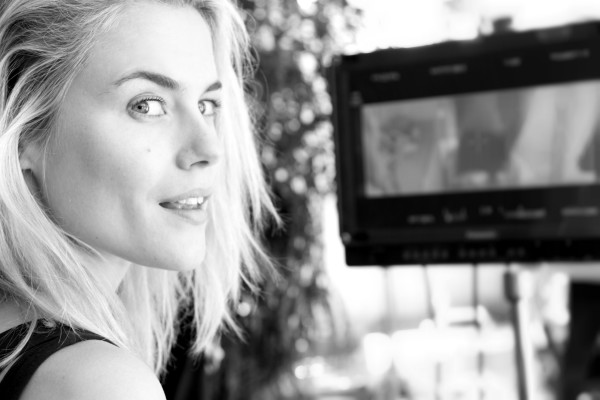 Claire: There is an idea of a 'home away from home' that plays out in the film. For you, what was the most daunting thing about leaving Australia to move to the US to pursue your career ?
Rachael: I think there is a sense of a 'stranger in a strange land' quality to the film, with an underlining idea of reconciling that. I have been trying to reconcile life as an outsider in LA for a long time! To become an insider here is a seductive proposition but probably not a healthy one. It's just a really baffling place. Totally magical and evil in equal measure. The people that survive here do so with an unholy ambition. I'm pointing the finger at myself as much as anybody here I guess.
Claire: What was your burning ambition when you decided to move to LA ?
Rachael: There are two versions of the story and both of them are true!
1) I genuinely love what I do and want to find a way to do it better. I still feel that way. I would be so much less aware of myself if I wasn't an actor so for that I am eternally grateful.
2) Money, power, glory, self annihilation, ego, ego-addiction, escape, self loathing, vanity, a fundamental dislike of who I am. Ummmm … you know, the fun stuff!
Claire: Throughout the short film you each recount experiences of moving to Hollywood. All very inspiring, desirable experiences. What has been a career highlight for you since moving to LA ?
Rachael: Honestly, they've all been highlights. Everything I've ever worked on I've been thrilled to do. It was exciting when I shot in New York though. It was probably my last year of being silly and playing dress ups and being carried away with the fairytale. When I finished that I started to make real life the adventure rather than work.
Claire: You say in the film "I just spent a year in my car driving, chasing, hustling." How competitive is the scene in LA ?
Rachael: I don't think LA is competitive exactly. Isolation is the predominant experience. I always figure, "God I wish I could compete with someone other than myself!" That would be much simpler. A race against yourself is a complicated one.
Claire: How was it working with fellow Aussie actresses Phoebe Tonkin, Hanna Mangan, Jessica McNamee, Dichen Lachman and Tahyna Tozzi ?
Rachael: I am indebted to each of them. So gracious for them to show up and do this. Every single one of them is really successful! It's extraordinary.  Phoebe and Adelaide each had like, one day off. Hanna had just shot with Michaeal Douglas. Dichen was jockeying three TV shows! Jess had just got back from her show … like the list goes on. It made me feel incredible Aussie pride! These women are so amazing. So I was incredibly humbled that they were game. Each of them were so gracious. I look up to all of them.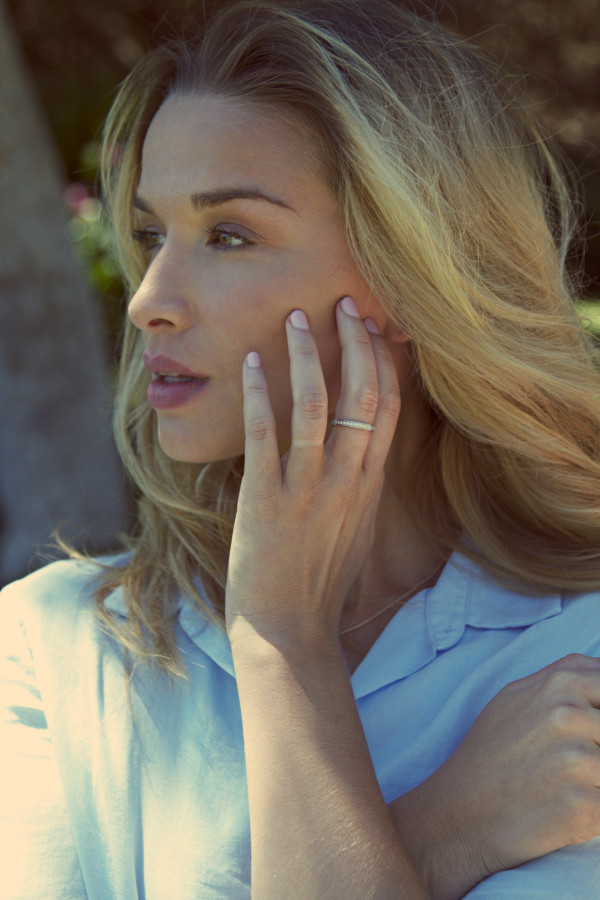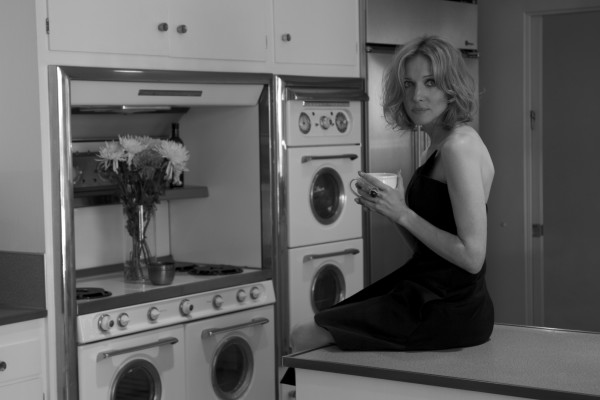 Claire: What are your tips for other aspiring Aussie actresses ?
Rachael: This is a tricky one. So much of it is dependent on luck. Luck. Luck. Luck. I would just recommend a bit of self love. A bit of chocolate, some girlfriend time, not being too hard on yourself. But then again, beating yourself up in your twenties is part of the experience isn't it ?! You can't cut corners on the experience. You have to go through all of it.
Claire: What are the misconceptions about living and working in LA ?
Rachael: That there is work in LA ! You get the part here, then they send you to Canada to shoot it !
Claire: What are your New Year resolutions for 2015 ?
Rachael: New Years resolutions. Hmmmmm. Just to take it as it comes. I don't have any answers or plans really. The older I get the less wisdom I have, I'm discovering how little I know or can control! Oh, two simple ones. Less procrastinating. Stop murdering my houseplants. These things I can control.
Claire: What is your favourite beauty product ?
Rachael: SKII. The signature cream. The water. So, so good.
Claire: What is one item of clothing you could not live without ?
Rachael: White shirts x 10.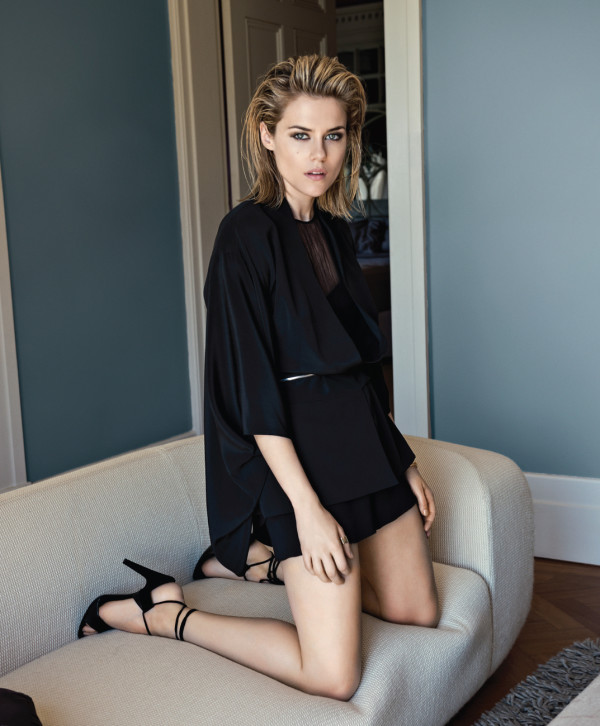 Claire: What is next for Rachael Taylor ?
Rachael: House plants, save them. Procrastinating, stop it.
Claire: Finish these sentences:
Dream lunch date … my own girlfriends.
Favourite destination … MONA, Tassie.
Style icon … Lauren Hutton.
Most proud of … my relationship with my fellow.
Would sing a duet with … a martini in my hand.
Guilty pleasure …reality TV.
Beauty or brains … depends doesn't it ? There is a time and a place for choosing a stupid handsome man for example.
Dylan or Hendrix … Dylan.
Instagram or Twitter …  read The Circle by Dave Eggers and let your mind explode over this question first. Truthfully, I suck at both of them.
Video: Jan Logan "Sunrise to Sunset Blvd"