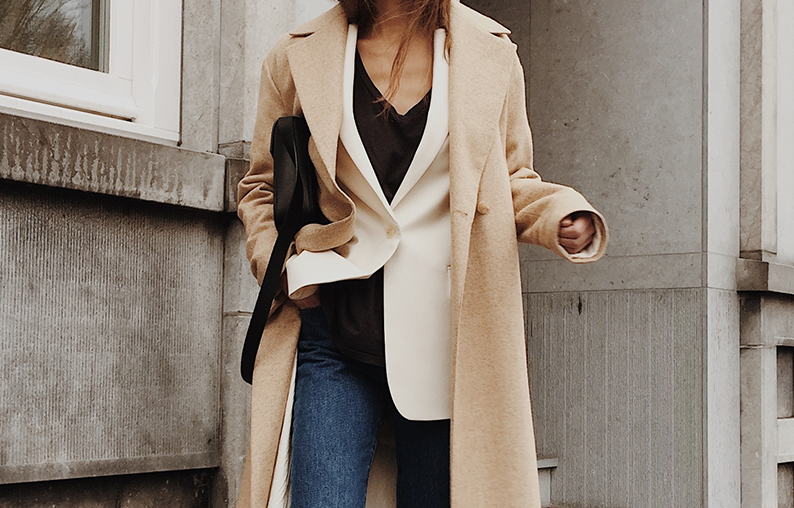 Image : Elements of Style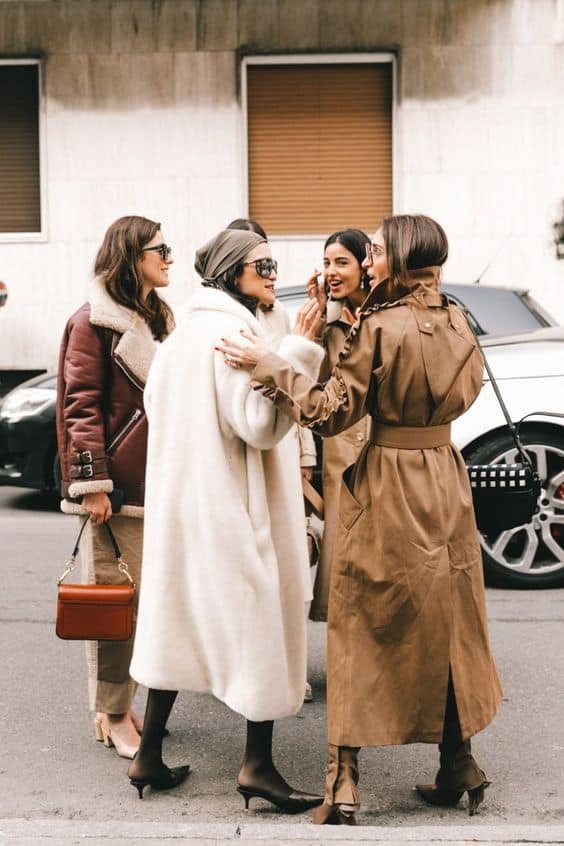 Image: em_streetstyle.com
It's hard you know? Winter I have to admit is a slog…so many layers. So many clothes. I miss the frivolity of summer dressing and the variety to choose from.  That being said I'm updating my winter selection because I'm going through a stage where I'm rather bored of everything.  All of it ! You know when you can't bear the sight of something but you keep it and wear it because it's so familiar,  but you just feel a bit blah? This winter I'm going to be ruthless…. chop, chop. And the pieces I do love? Celebrate them and circulate them more into my every day.
Top trending items on my list.
Cream knits.
Leather trousers.
RM Willliam boots.
Sunglasses.
Long line coats.
Bomber.
Frocks.
White jeans.
So lets explore…
Cream Knits
Cashmere, wool, silk or cotton. I adore them all and love playing with different textures. Why off -white? Good question. Fresh, clean, elegant and sophisticated. I'm channelling a timeless look for this winter and love the head to toe tone, all within one colour story.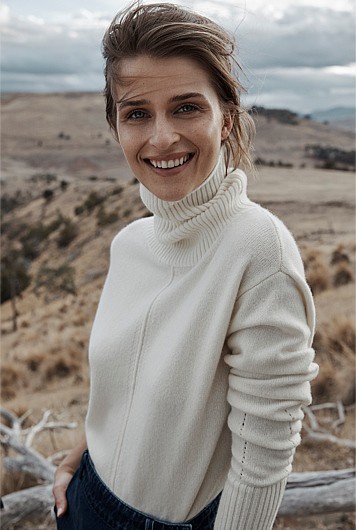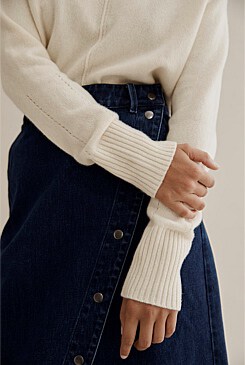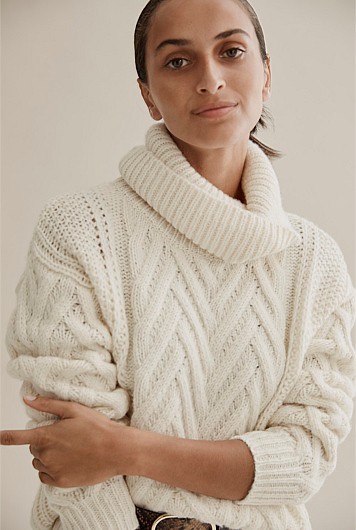 Knits from Country Road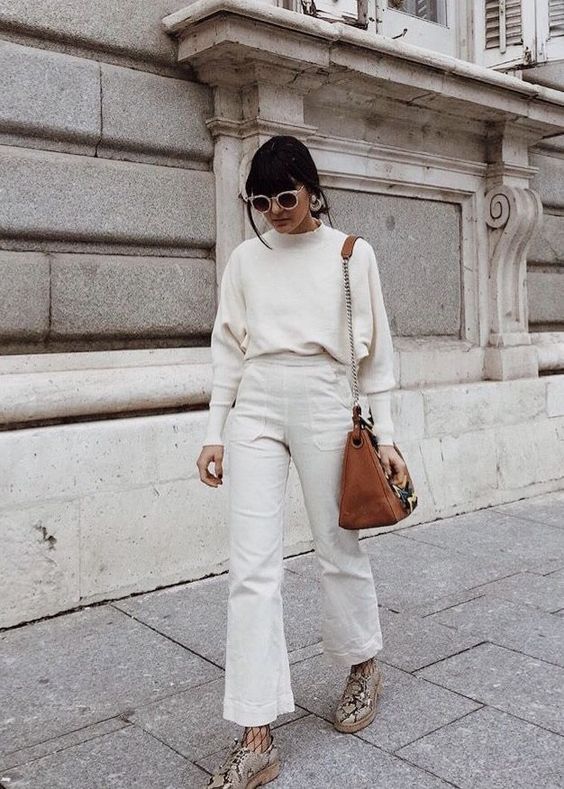 Image: Pinterest (no photographer mention)
Leather Trousers
It would be fair to say this season I've graduated into 'collector' territory of leather pants. We recently moved house and I counted 6 pairs. All different mind you and each serve a purpose.
The reason I like leather? The luxe element. I don't really like fussy but I do like elevated and beautiful quality pieces. Updating this season are the following styles;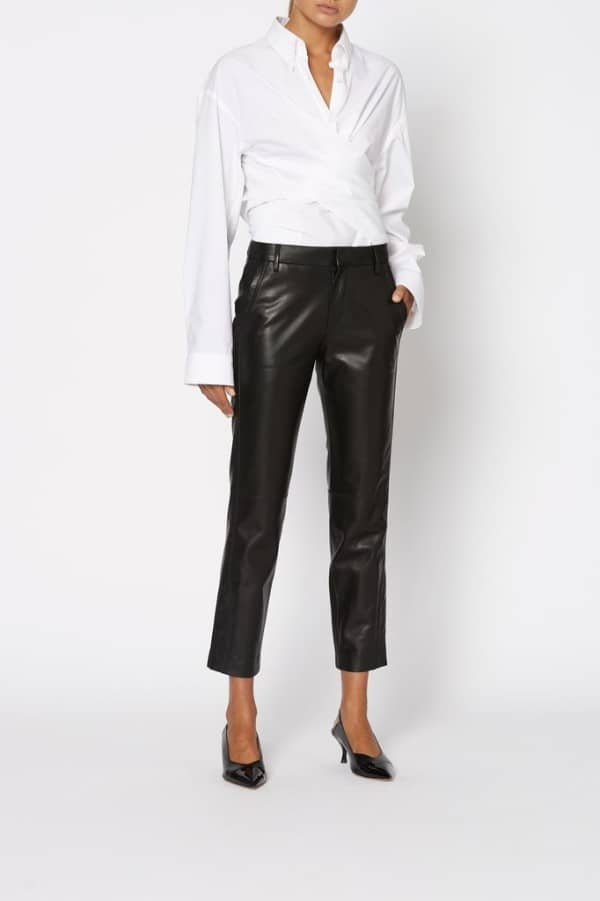 Scanlan & Theodore. Straight leg and slightly cropped with detail at the bottom of the leg. Sleek sophistication.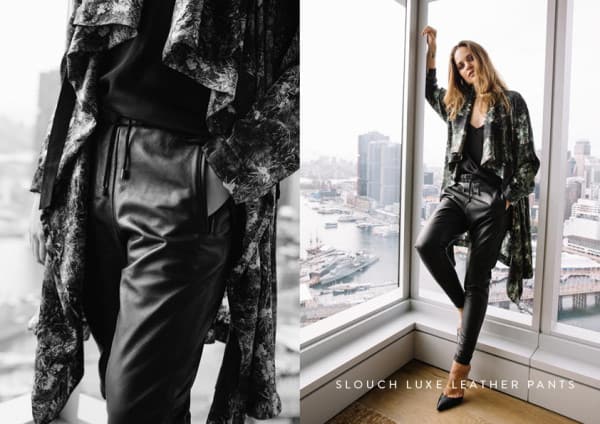 Aneka Manners. The softest, buttery leather and fully lined trousers. The slouch style offers mutliple styling options. I wear mine with a heel, slides and also a sneaker. Very versatile and offers the additional bonus of being very comfortable.
Boots to last forever.
When I was in high school I worked in a retail store – ESPRIT (so many amazing memories…). Anyway, RM William Boots I saved up for, for months and months until I made the purchase and they were, the best purchase ever. They also lasted a life time – until they went missing when I broke my leg in Europe, my bag went missing but that's a whole other story …. So last year I updated and as am happy second time round as I was the first.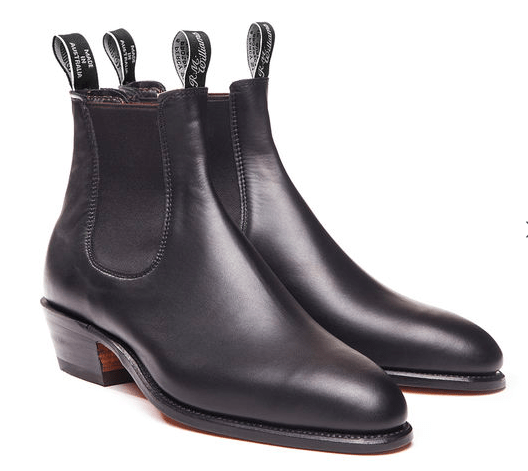 Sunglasses
The ability to change a look and tap into a trend without going the WHOLE way.. Looking at my collection, it's fair to say I'm rather fond of the style influences from the 60's and 70's.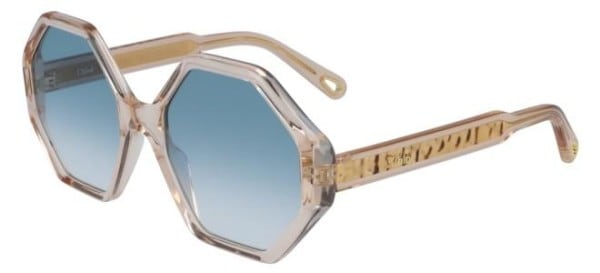 Chloe – Willow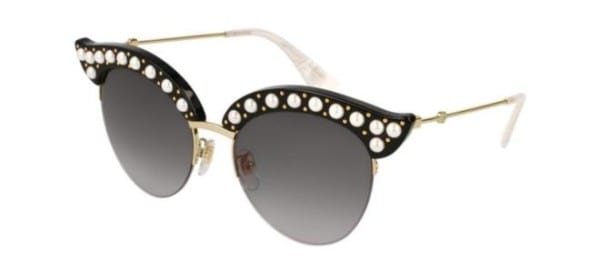 Gucci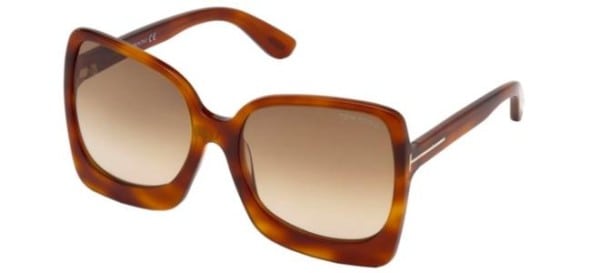 Tom Ford
Coats
I'm so over wearing layers at the moment, so for me it's all about a basic t-shirt and a warm coat. But it must have length.  (As in to the ankle.)  Have got my eyes on these ones for this season…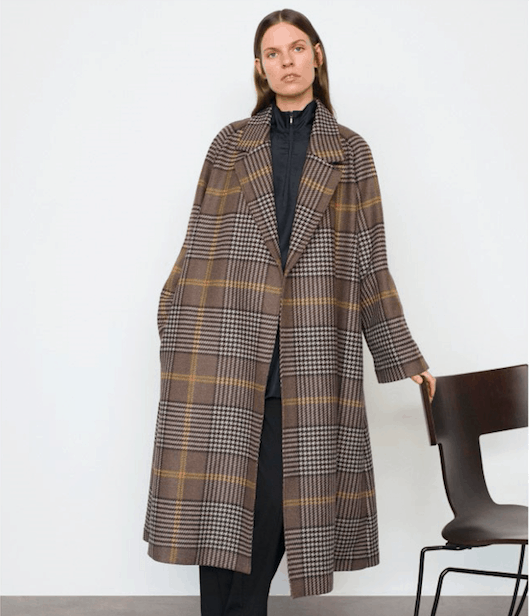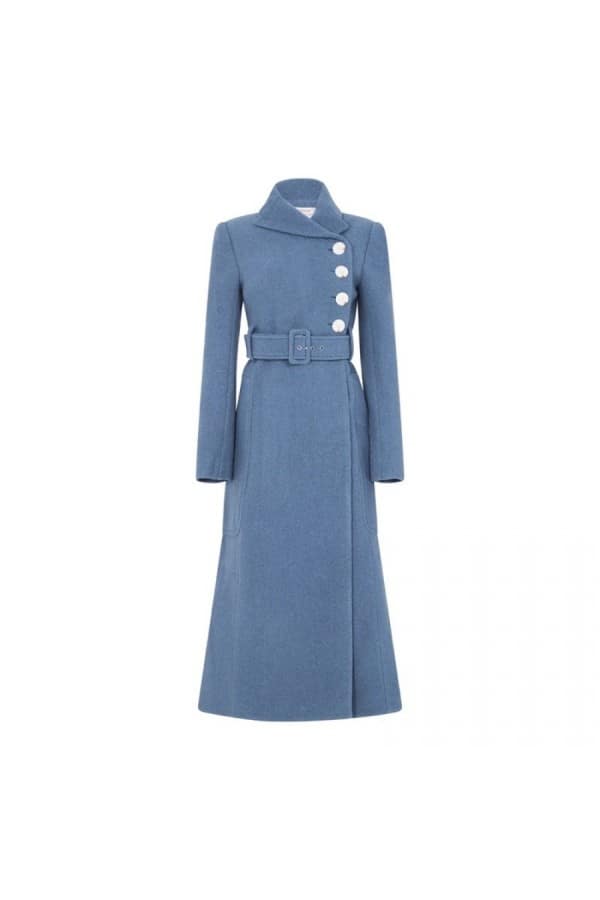 Camilla and Marc above and below.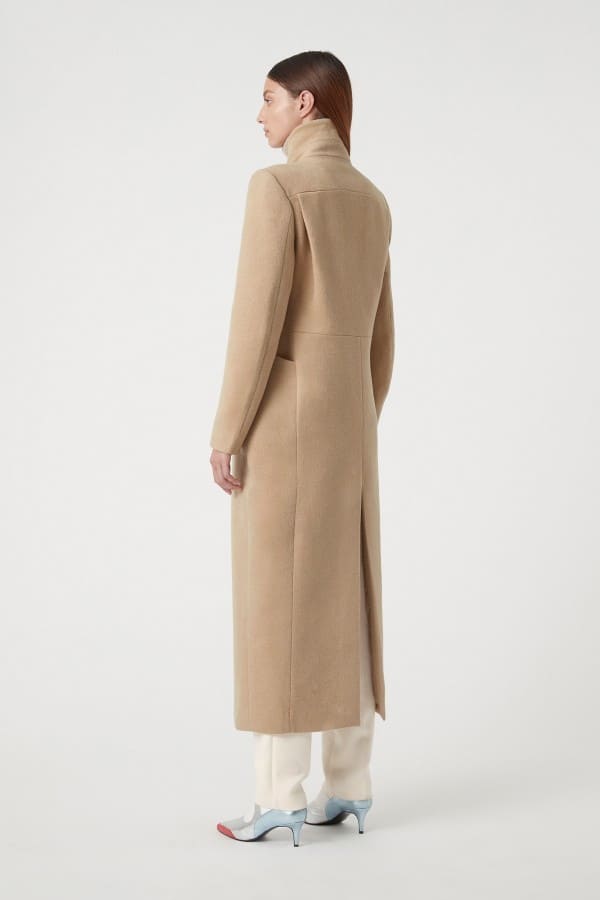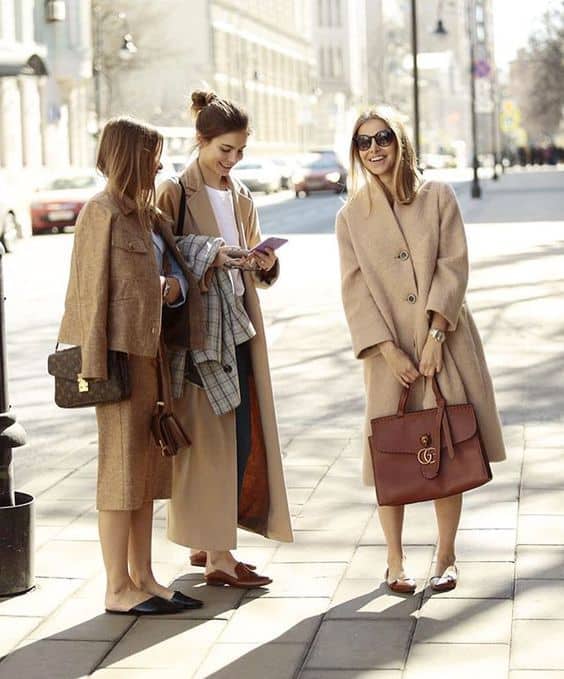 Image : Cafe-solo.Tumblr.com
Bombers
Casual, fun and warm. Tick tick tick. It also has glitter thread which you may not be able to see here – but it's fab in real life and not scratchy at all.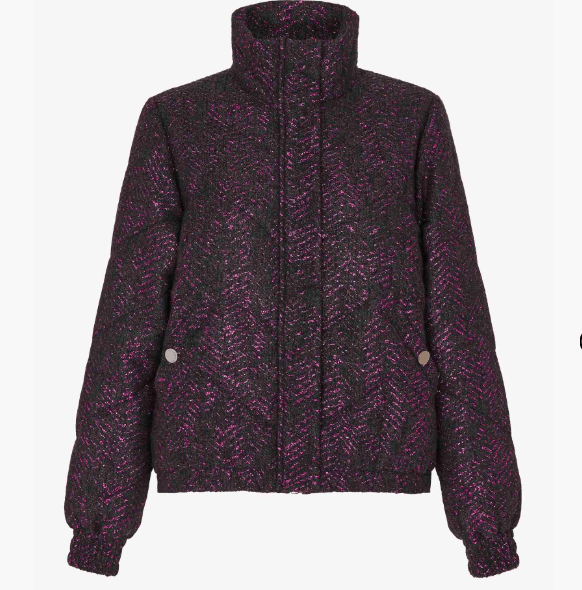 Frocks
Again, length is key for me this season. I like them long and to wear them all year long. Layer a fitted roll neck knit underneath – it's the best trick to give your frocks seasonal longevity.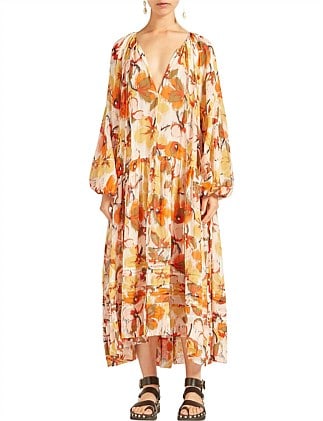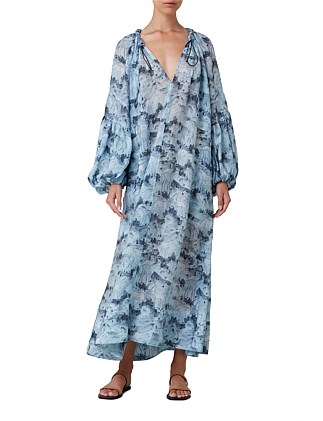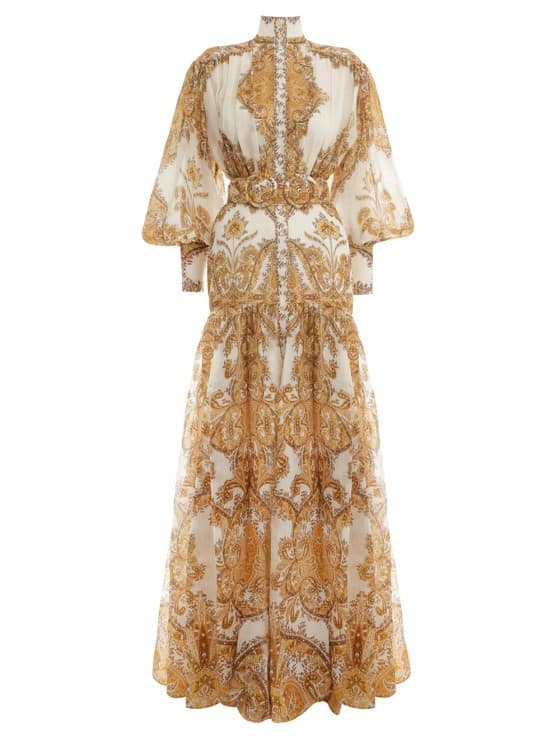 White jeans.
I know right? I'm basically wearing what I wore in 1992 and loving it all over again! Boyfriend style and a crop flare. A pop of skin in winter is fun and a bonus you get to show off your boot.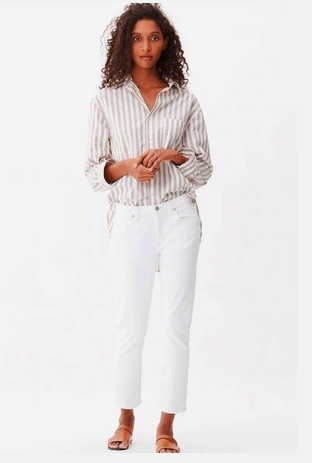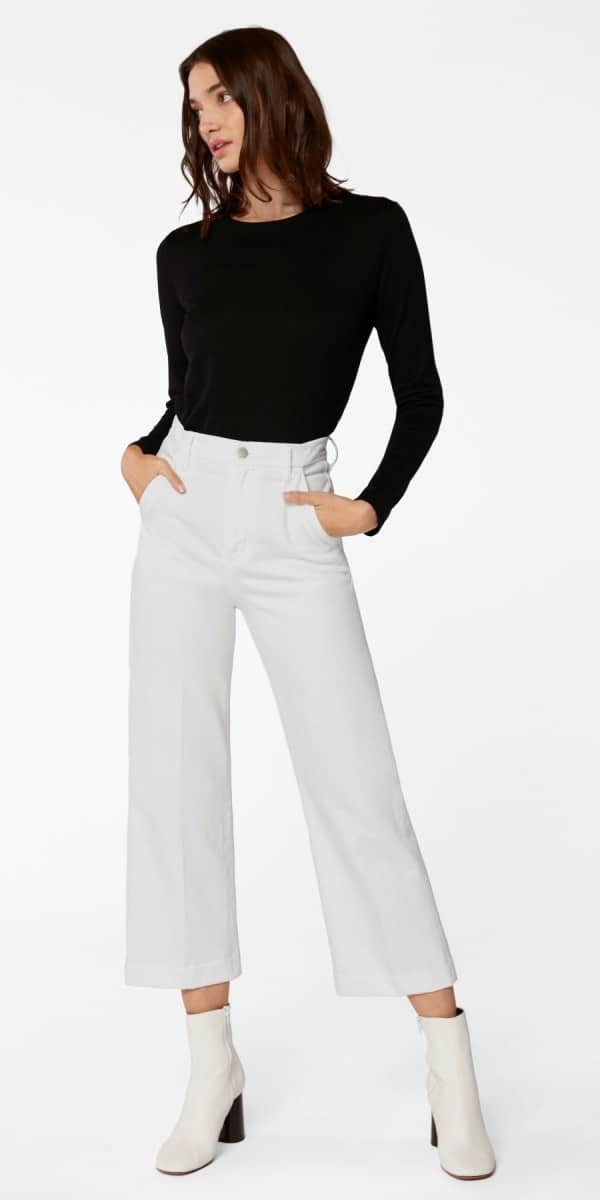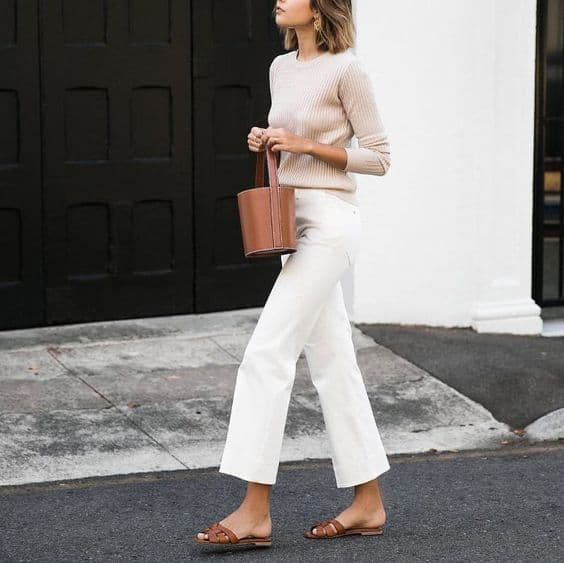 Image: WhoWhatWear.com
Bag
Well, I wouldn't be me if I didn't have a bag lust list. And there are a few,  however this one is top of the pops currently.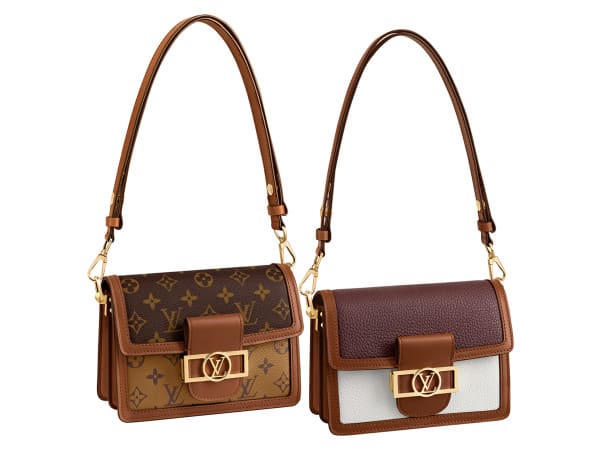 Mini Dauphine by Louis Vuitton.
Thanks for reading, it's been a while since I last posted and it's so nice to reconnect
Claire X