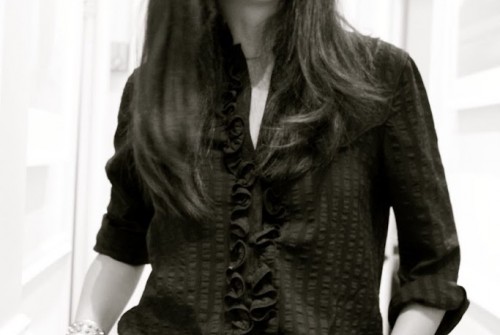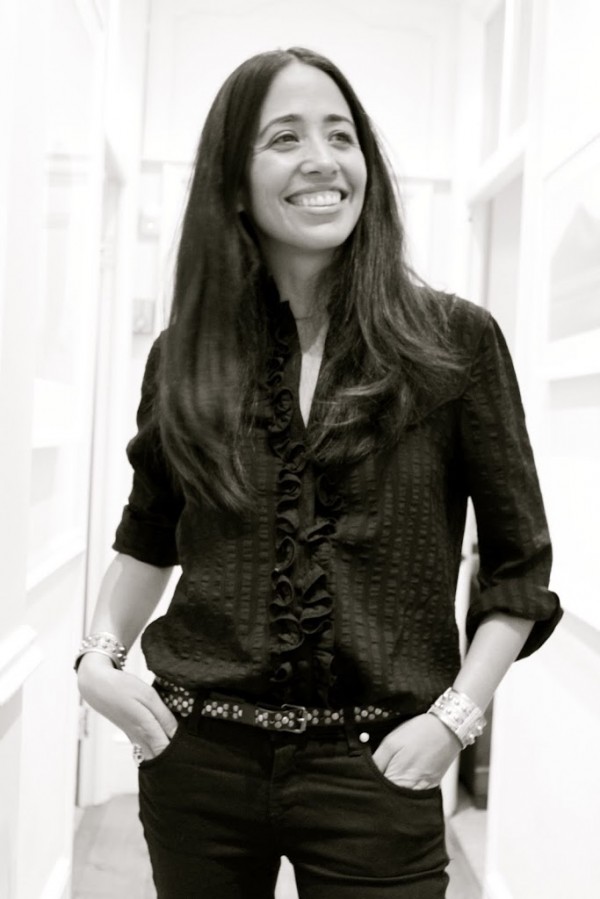 Carmen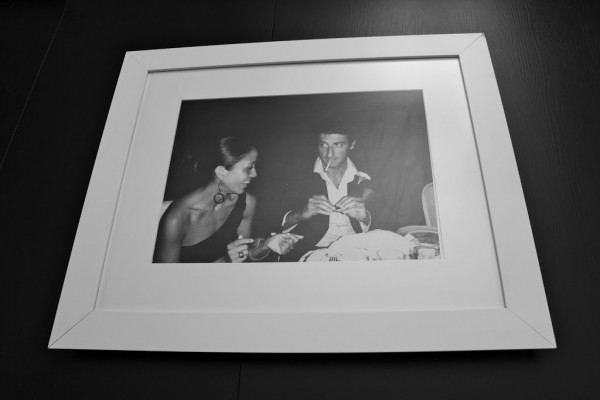 This was taken at a friends wedding in Tunisia and was a wedding gift from my close friend Cristina. I love it because it looks like it is truly from the seventies and my husband looks like such a sexy gigolo straight from Saturday night fever!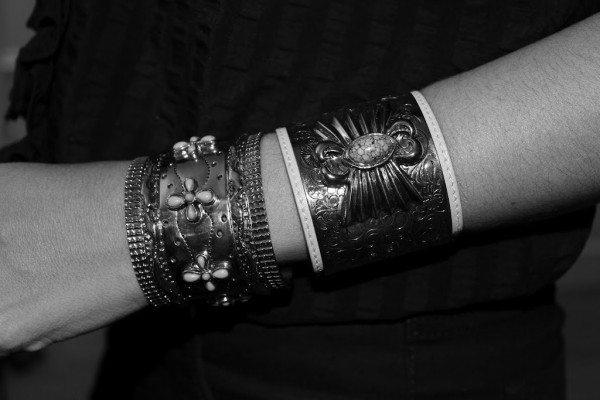 One of my favourite designers is Aurelie Bidermann. Her pieces are so glamorous yet look great with everything from jeans to an evening dress.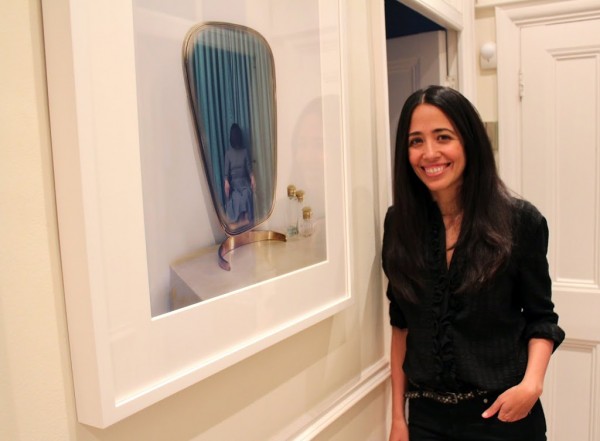 My latest addition is this image of Anja Niemi. I love this image because its both feminine and beautiful yet has a strong, raw, almost haunting quality to it. In my opinion it conjures up a lot of different and intense emotions which I quite like.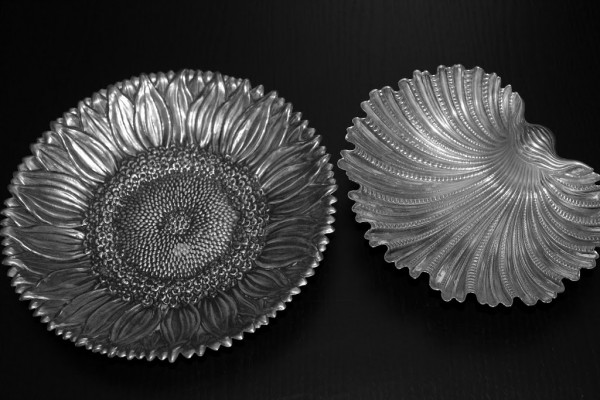 I love the Italian jeweller Buccellati and they make stunning silver pieces as well. They incorporate the same craftsmanship into their silver as they do to their jewellery.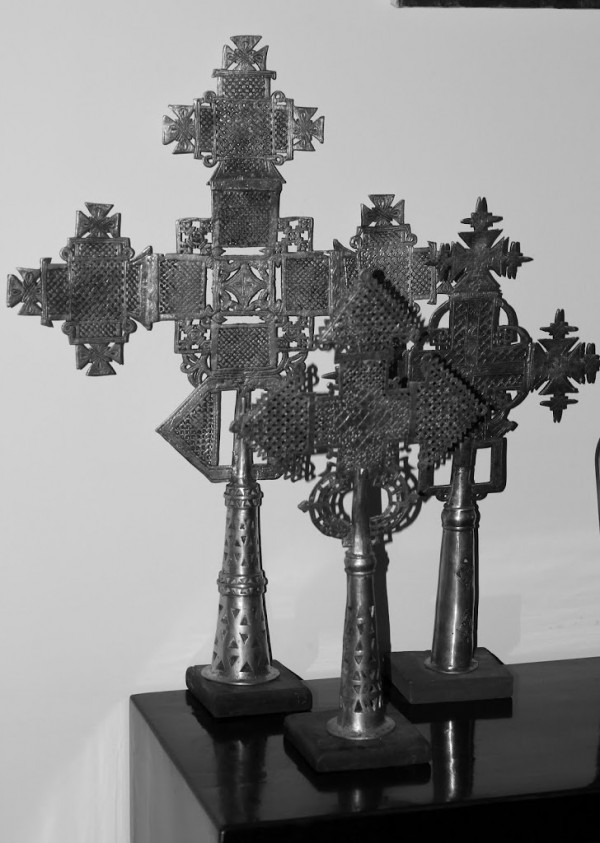 I love crosses and picked these up on my first trip to Ethiopia.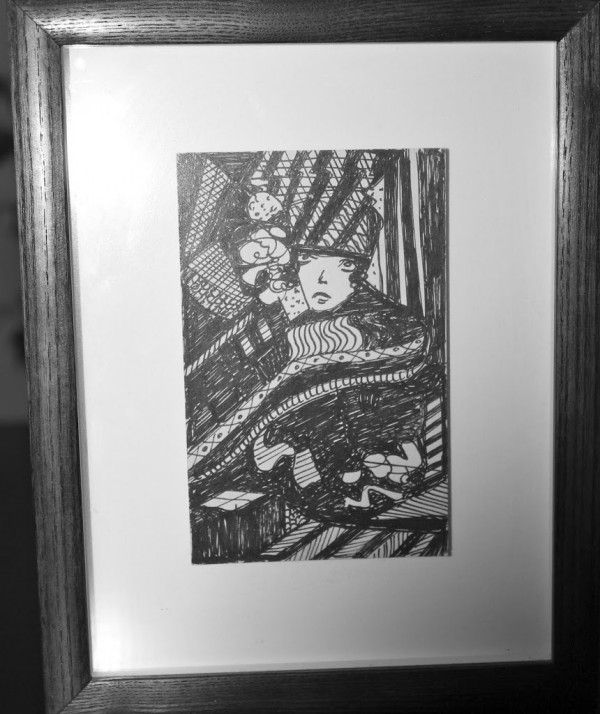 I went to an exhibition called the Museum of Everything (the theme was outside art – marginalised individuals with an untrained talent for art) and I fell in love with the portraits of a woman called Madge Gill. She started painting after sadly having a stillborn baby and claimed that after her tragedy she was guided by a spirit called Myinnerest (my inner rest) and most of her work includes images of a woman that is believed to be either herself or her lost daughter. I love the graphicness of her work and the haunting yet beautiful face of the woman in her portraits.

These three photographs are from Lee Miller.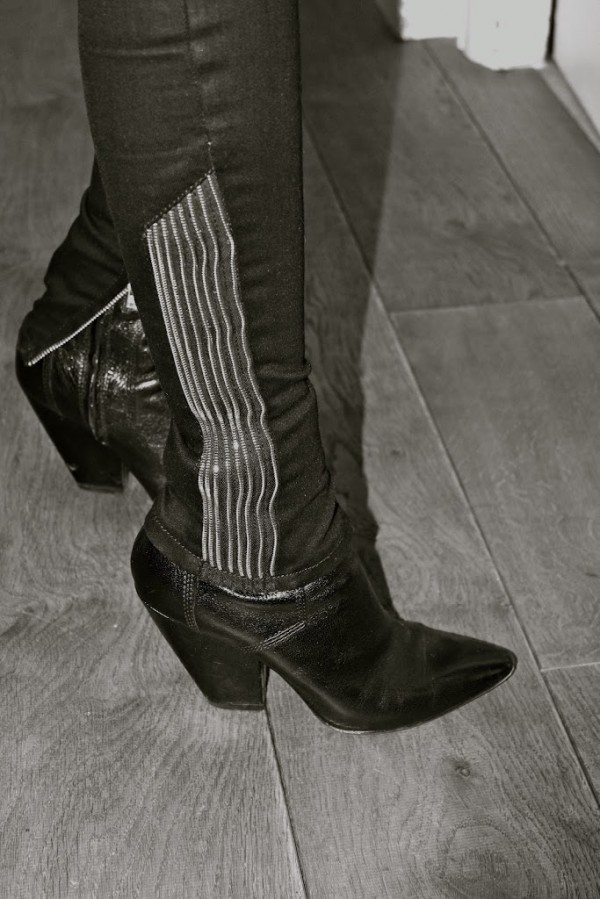 Victoria Beckham Jeans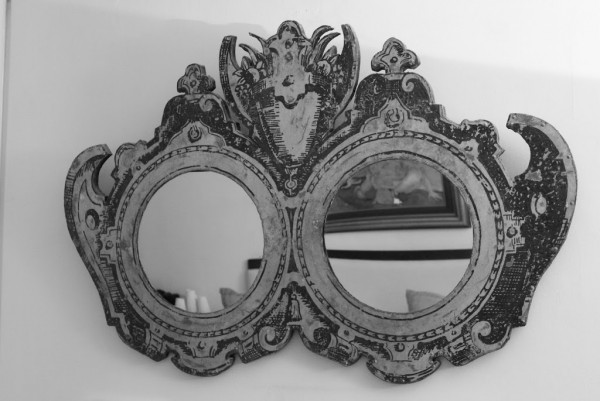 My husband and I found this mirror in L'Isle sur la Sorgue in the south of France that has a beautiful antique market on the weekend. This mirror was designed by a young artist and what I love about it, is the antique yet whimsical and modern feeling.
Carmen Borgonovo is the Senior Style Editor at Harpers BAZAAR UK and consults to some of the most influential fashion brands globally. In the flesh Carmen is as impressive as her title. Some people are born with the 'it' factor. Carmen is one of them and the bonus? She's as modest as they come.
On my recent trip to London she was kind enough to show me around her gorgeous abode and talk fashion, photography, art and food. Yes, she has a truly enviable wardrobe yet it was her photography and artwork and the stories associated with them (which she was so passionate about) that had me captivated.
Q: What are your style influences?
A: I actually can't pinpoint my style influence. I like clothing that is interesting and with a point of view and I admire modern designers such as Balenciaga, Comme des Garcons, Junya Watanabe and Proenza Schouler. They always surprise every season with their silhouettes and inspire me to dress up. I love to read about what inspired them and for the most part its always something very interesting and far away from fashion, which brings such a modern sensibility to their designs.
Q: At what stage in your life did you realise your career would be in fashion?
A: I realised I wanted to work in fashion very early on in my life. At age 12 I started to sketch in pencil, images from fashion magazines and would look at the mastheads and dream to be a fashion editor.
Q: Who's style do you admire from anyone throughout the ages?
A: I love Bianca Jagger for exotic and daring style and I also love the irreverent style of Betty Catroux and Jane Birkin. They were so natural and nonchalant about their style evoking a sexy strength that I love in women.
Q: What designers are on your radar right now?
A: I love Alessandra Rich for her restricted yet alluring elegance. She captures a beauty in her designs that is very restrained and is a fresh alternative to all the uber sexy designs in the market and I adore Meadham Kirchhoff. These London based bad-boys can't do anything wrong in my book. They create such beautiful timeless clothes yet they are so modern and creative.
Q: You have an incredible collection of shoes, jewellery and clothes. What are your most treasured items out of them all?
A: Currently my most treasured pieces are a selection of antique charms that belonged to my grandmother. My mother just recently gave them to me and I'm going to put all of them on a long gold chain. I love jewellery that has a strong story behind them and these pieces have a beautiful energy that remind me of both grandmother and mother.
Q: You do some really interesting work with charities, can you tell me more about them?
A: I work with a wonderful charity called Give A Future based in Ethiopia. The charity has created three schools for children and a micro-financing program for women to provide them with the proper skills to start their own business. We are currently creating a homewear line made in Ethiopia inspired by the arts and crafts of the country that we hope to sell in stores all over the world. The profit of the sales will go directly back to the charity so we can continue educating children and women.
Q: As Senior Style Editor of Harper's Bazaar UK you must see a lot of talented designers. Who should we be aware of that aren't 'commercial' at this stage?
A: My newest find is Aquazzura shoes. Beautiful, sexy shoes. I'm currently in love with a pair of black and red ankle boots.
Q: Where is your favourite place to holiday?
A: My husband's country house in Franciacorta, Italy – beautiful Italian hills surrounded by stunning vineyards and a very remote beach in Nicaragua close to San Juan del Sur – an idyllic beach setting in the middle of nowhere.
Q: I'm a huge fan of mixing luxury and high street fashion. I noticed some great high street pieces in your wardrobe. Who are your favourite brands?
A: I love Top Shop for jeans and River Island has great jewellery.
Q: What is your 'go to' outfit of choice?
A: It's a Balenciaga ruffled shirt with a western twist. I can dress it up with a chic pencil skirt and killer heels or dress it down with my favourite skinny jeans from Victoria Beckham (the perfect fit) and cowboy inspired boots for a more relaxed every day look.
Q: What is your favourite thing to do on the weekend?
A: I love going for a run outside. Its my time to relax and decompress and London is so green and provides lovely runs.
Q: What has been your career highlight/s?
A: My career highlight was going to the haute couture shows in Paris and having the opportunity to go backstage to every show and see the designs close up from Chanel to Christian Dior. It was an extraordinary experience to see the masters at work.
Q: Your must-haves when travelling?
A: A lot of elastic hair bands. I need to keep my hair under control, my running shoes so I can go for a quick run wherever I am and my iPod.
Q: You have some really strong pieces of artwork, photography and jewellery in your home. Have you been conscious of collecting these pieces or are they something you have just come across and wanted to have?
A: Slowly through the years I've been collecting pieces I really love and inspire me. When I buy them I never think will they match my apartment, its more about what they make me feel at the moment.
Q: What inspires you?
A: It can be anything from art, movies, a great book or a wonderful friend.