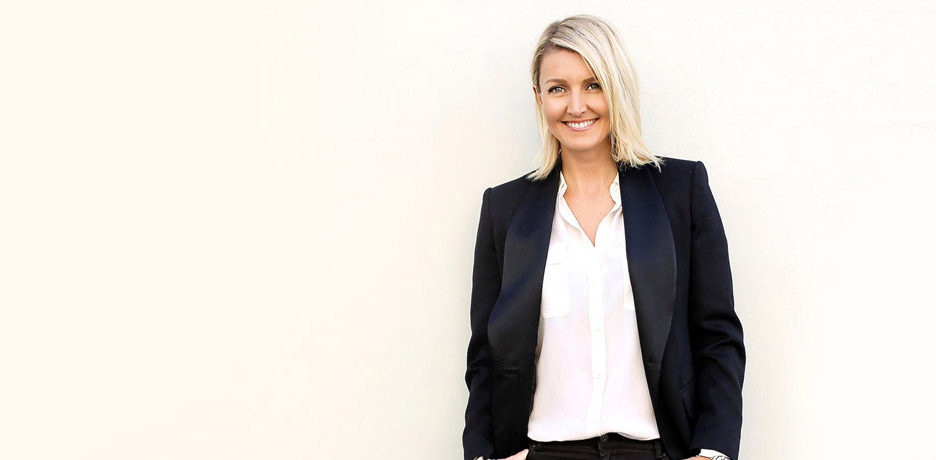 Claire Fabb is a stylist, digital editor and the founder of Style by Yellow Button, currently residing in Sydney.
Originally hailing from Perth, Western Australia, Claire was drawn to fashion from a very young age. Claire's formative years were spent working in retail; a rite of passage and training ground for any accomplished stylist. As well as absorbing all she could about labels and consumer sentiment, Claire ran the day –to-day business and eventually turned her hand to buying for one of the city's most renowned boutiques.
Upon completing a Bachelor Degree in Business, Claire moved to the corporate world to pursue a career in sales and marketing. It was not until after her two daughters were born that the pull of the fashion world became too great and so in 2009 Yellow Button was born.
With just the right mix of innate creativity and savvy business acumen, Claire has become one of Australia's most sought after stylists today. With an ever-expanding database of both male and female clients, Claire now employs a dedicated team of stylists who share her passion and style ethos and are able to keep up with the growing demand. Much of this demand is also fueled by some of Australia's leading corporate organizations for which Yellow Button offers personal styling for staff and bespoke workshops for executives. Claire herself is favoured by some of Australia's most successful businessmen and women as well as names such as Ms. Zara Phillips.
Since the inception of Yellow Button, perhaps Claire's biggest achievement has been her blog, Style by Yellow Button. More than just a fashion blog, Style by Yellow Button sets itself apart through its predominantly premium focus with curated images of international street style, interiors, top travel destinations and easy-to-execute 'How-To' guides that have become essential viewing for any fashionista.
Readers are regularly treated to interviews undertaken by Claire from some of the world's leading authorities on fashion such as Giuseppe Zanotti, Philip Treacy, Emma Hill of Mulberry, Rachel Zoe, Kevin Carrigan; Creative Director of Calvin Klein, Garry Hogarth; CEO of Agent Provocateur, Mary Katrantzou, Style guru Yasmin Sewell, Carmen Borgovono; Fashion Editor, Sarah-Jane Clarke of Sass and Bide and Miranda Kerr.
In a fickle and sometimes fast-moving industry, Claire has become a mainstay and an industry leader to whom the likes of Vogue Australia, David Jones, Witchery, Rescu and more call upon as a regular contributor as well as an MC and presenter for consumer and corporate events.
Claire's style philosophy centers on the notion of "chic & simple" with an appreciation for fine tailoring, quality pieces and just a hint of masculinity added to a look to give it a sophisticated edge.