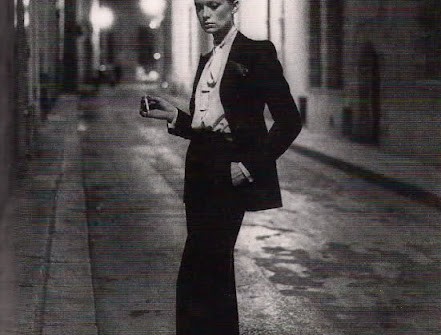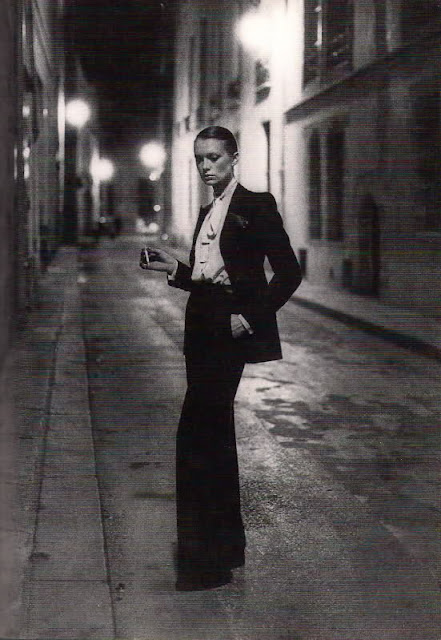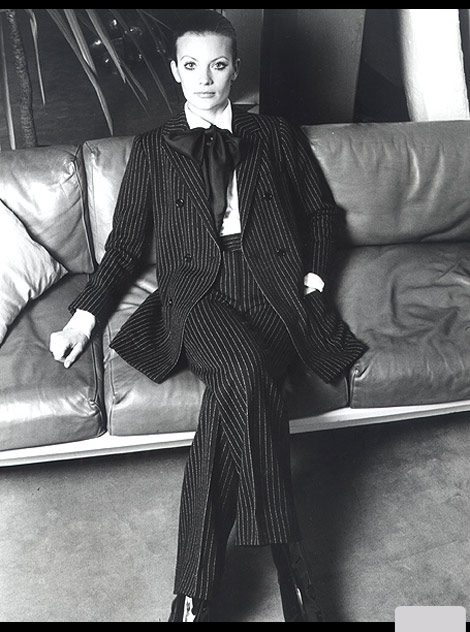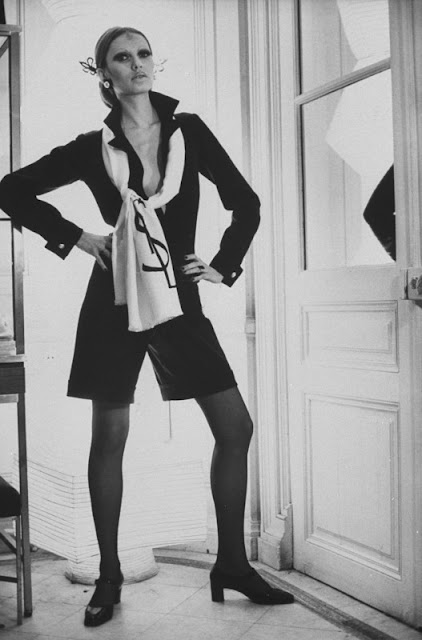 This week we are hosting our Yves Saint Laurent & Style By Yellow Button 'Style Night'.
Here are some vintage pics I had to share of his incredible designs which have stood the test of time. I'd jump at the chance to wear any of these outfits right here, right now.
Serious tux love going on…and that cuffed shirt? Swoon.