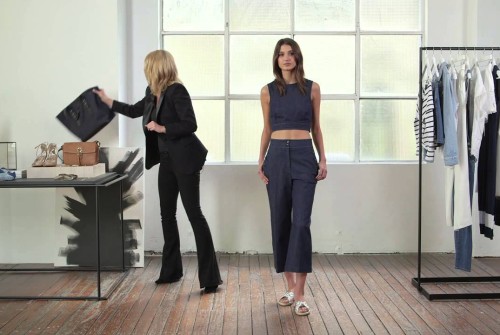 Here at Yellow Button we believe reaching your styling potential will not only make you look great on the outside, but feel happier on the inside. It's not about being 6ft tall and size 8, because as most of us know, the majority of us are not like this. We work with men and women of all sizes helping them feel a million bucks, no matter what their bottom size or wallet size.
Our stylists at SbYB help each person  in a one on one session in finding what their their style goals may be, show them how to dress for their body shapes, what they should be wearing to make their assets shine and the parts they don't like so much, go under the radar. The end goal is to make our clients look their best and feel amazing every day they get dressed.
I've been fortunate enough to work with leading retailer Witchery for a number of years and this year is the most exciting with our personal styling video series. Throughout summer our team has created wonderful 'how tos' to keep you in tip top summer style.  Witchery.