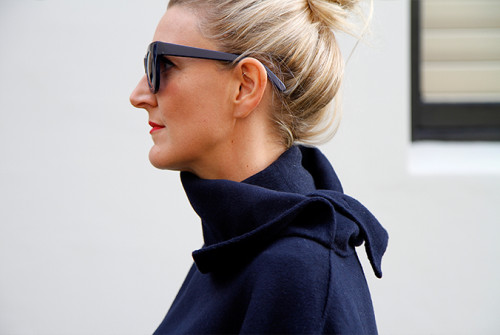 Ahh the joys of cooler weather, it's when those fabulous statement coats come out to play.
The much anticipated second drop of Witchery's AW15 First Edition collection includes everything that I adore. Navy silhouettes, dramatic floor length coast and fabulous (warm) turtleneck sweaters. Brilliance! (It's the little details that count).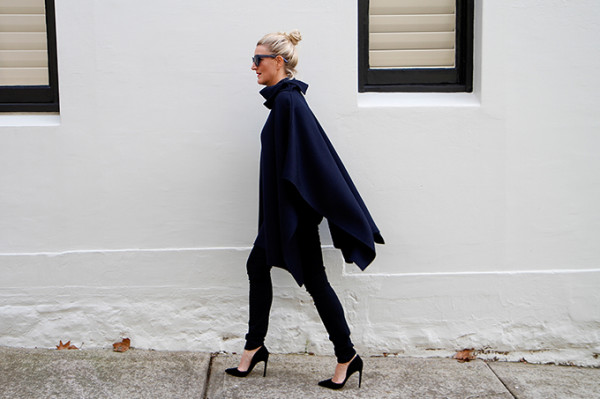 I get cold in winter. Freezing. If there is a draft somewhere in the house it will instantly find me and chill me to my core. This is why I always go for the warmest, best quality winter pieces and that's what I'm loving about this collection. It's not just for these reasons alone however, there is a sexy Scandinavian influence here with a nod to my favourite fashion era, the 60's and 70's.
Now you can't love EVERYTHING so I will admit to having a few stand out favourites in the collection which I've highlighted here today. The sophisticated navy poncho is wonderful and I've worn it with a heel but in a heartbeat I would wear this with a boyfriend jean and sneaker on the weekend. It's all about style and comfort. (That is my ongoing motto when it comes to selecting fashion pieces).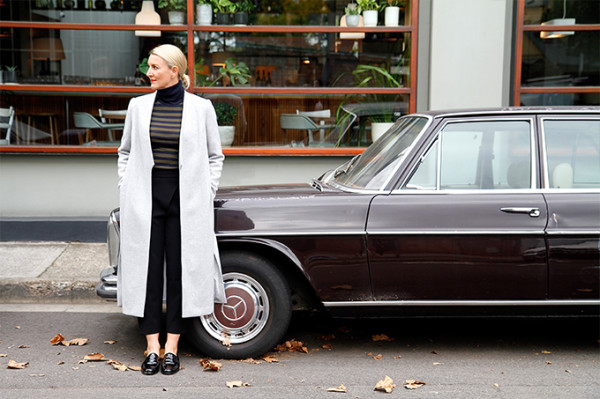 And then there is this incredible floor length coat.  I adore the minimal no fuss shape but when you put it on?  It creates instant drama. Paired back with a black loafer, I feel like I've been transported from another time, just in time.
And this old school Mercedes?  Well it's not mine and we just happened to come across this rare vintage find in the street,  but I think it's a sign… Turning back the clock.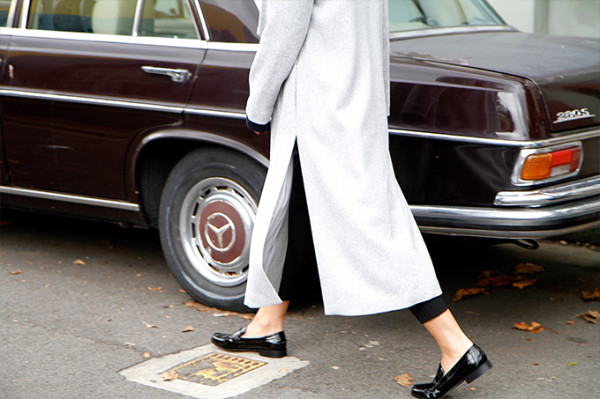 Click through HERE to shop the pieces.