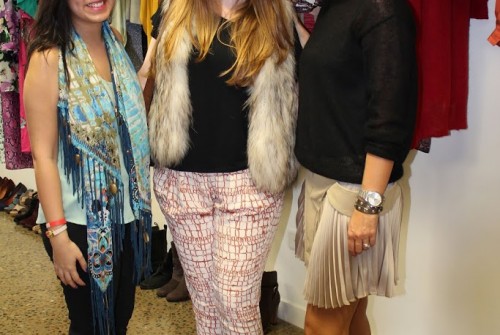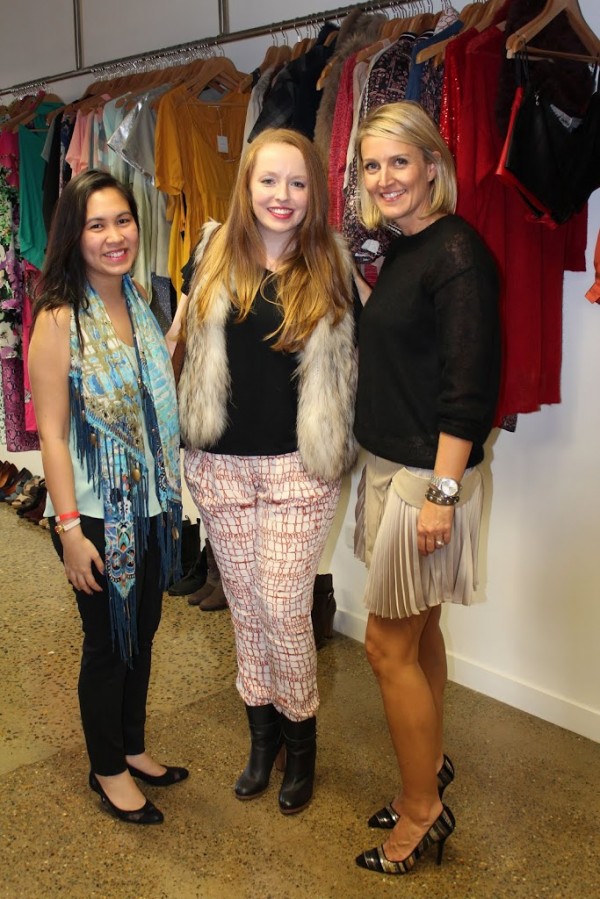 I was extremely excited to meet Claire and have a look at the gorgeous Watson x Watson Autumn Winter range that I would be styled in.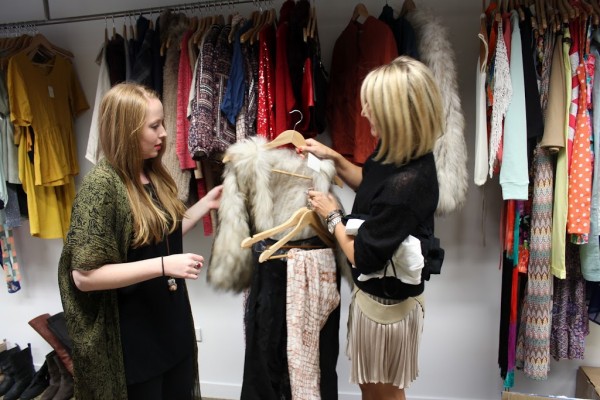 Jacquii and I were introduced to the beautiful girls who work at Park Avenue PR (in this office) and who kindly provided the WXW clothing. We were lusting over every garment!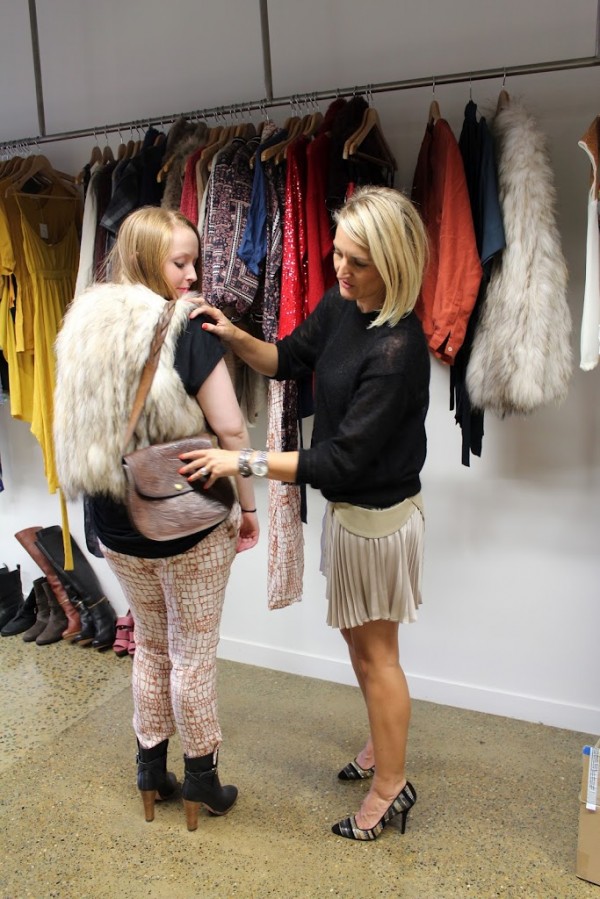 Claire worked her magic and styled me in WXW pants ( I'm in LOVE with the print), a divine fur waistcoat, and fabulous boots which I've now added to my buy list!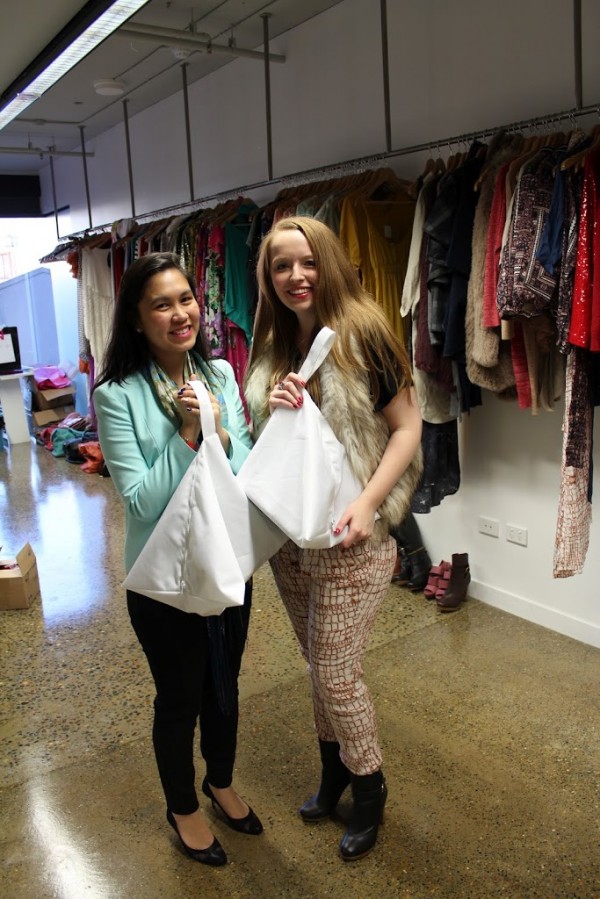 Jacquii and I were surprised with a goodie bag from Watson X Watson designers Liberty and Somer. So lovely! Thank you!I loved the La Mer beauty products and Jo Malone perfume! And the Pleasure State was a fab surprise.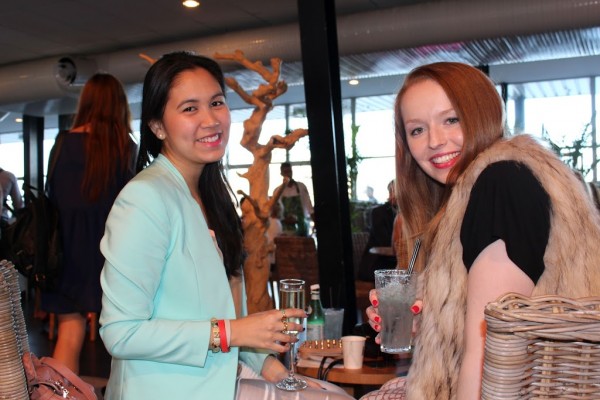 Before the show we were treated to champagne and cocktails at the Keystone Canteen. Delicious and refreshing, the perfect place to enjoy the MBFWA atmosphere. Could this day get any better?!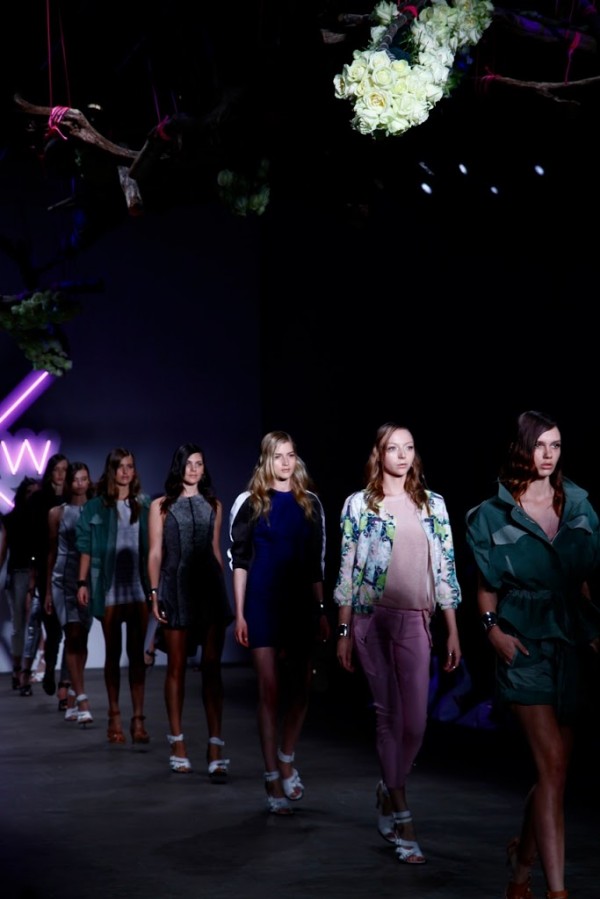 Yes it could! The main event, WXW's debut runway show was everything I expected and more! The music started and we were treated to a fresh, chic, feminine and wearable feast! The highlights for me were definitely the printed dresses and pants and the beautiful sequined maxi. I loved every fashion minute!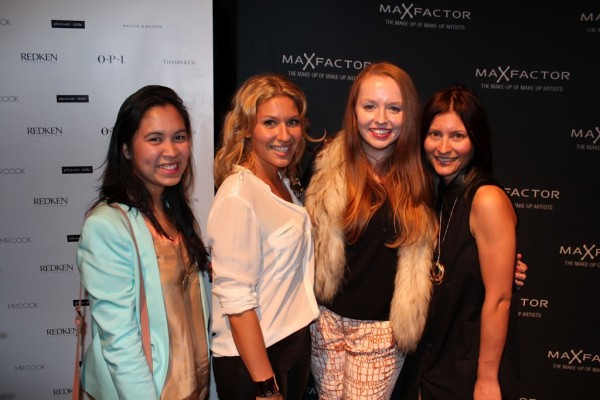 Afterwards we met the stars of the show, Liberty and Somer! Their excitement was contagious as we congratulated them on a fabulous show. I also forgot to add that we spotted Sophie Lowe at the show! It was a fantastic and fun day! Thank you so much Claire and the Style By Yellow Button team, Park Avenue PR and Liberty and Somer!