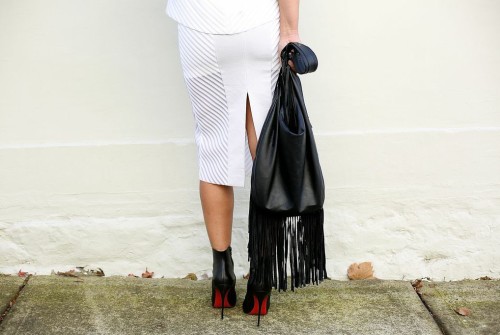 Wearing: Ginger and Smart top and skirt, THORN bag, Christian Louboutin shoes. You don't have to keep it purely light, adding a darker element creates something just as fetching.  And with red soles, you can never go wrong.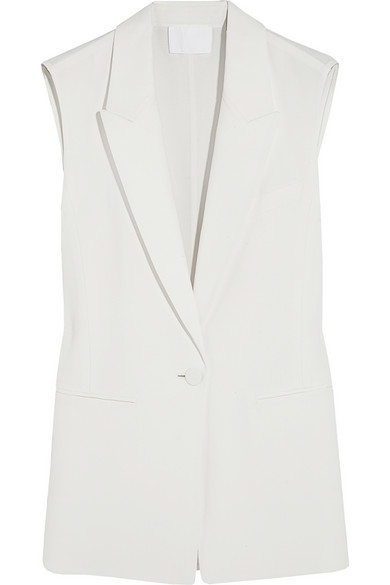 Alexander Wang
Apron-Back Crepe Vest. A perfect layering piece for winter and then wonderful also to wear in the summer months with a shirt underneath, or nothing.
$933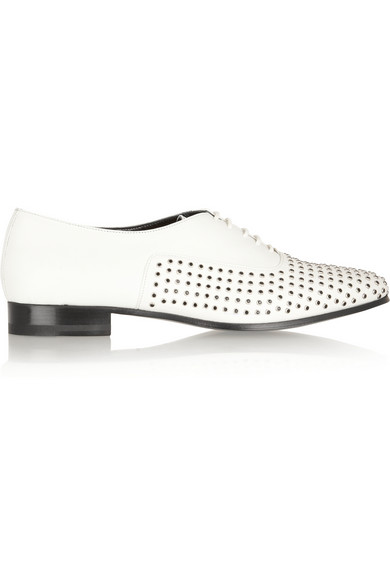 Saint Laurent
Studded Leather Brogues. This winter I'm all about comfort. Brogues and loafers are both fine friends of mine. These look wonderful with a simple pair of jeans.
$1,245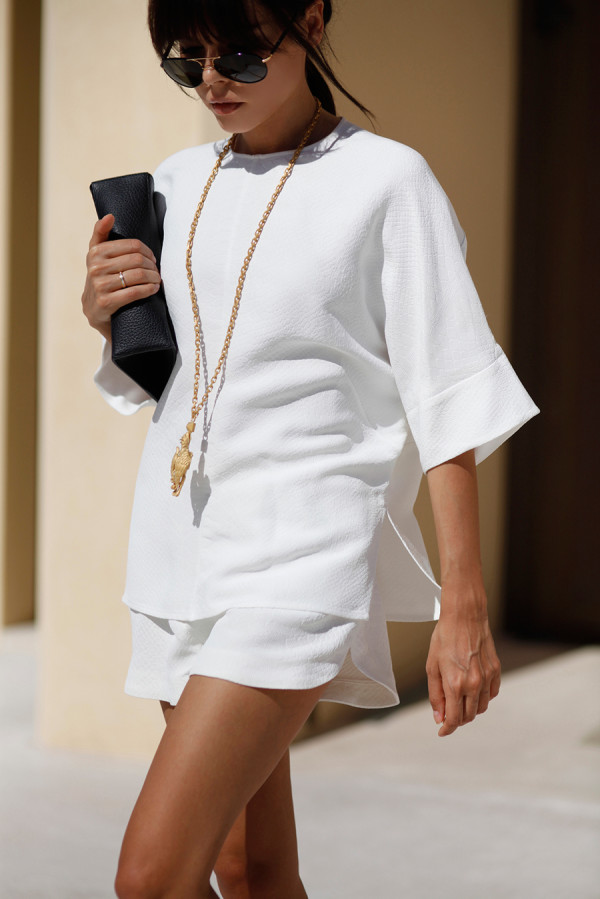 Angelic, virginal..the list goes on. No one is right and no one is wrong. It's a beautiful fresh tone not only to be worn during the summer seasons but also to be worn in winter.
Play with textures and tones and then mixing them in together creating your own winter wonderland.
3.1 Phillip Lim
Knit Pullover. Adore this hemline there is nothing more interesting than the unexpected.  For winter a layering singlet underneath and a warm jacket to throw on when you go outside.
$655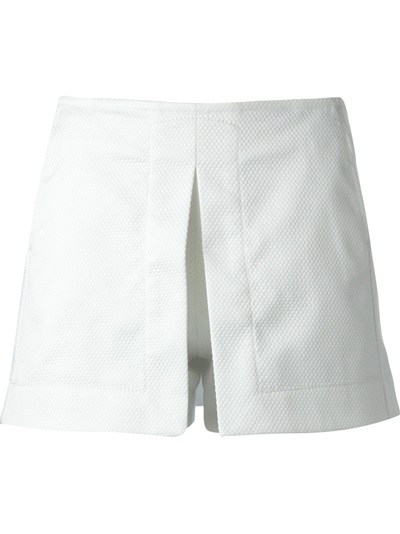 Victoria Beckham
Inverted Pleat Mini Skirt.  Knit it up. If you dare to bare during winter and have your pins out, a huge oversize knit is the perfect partner to pair this with.
$283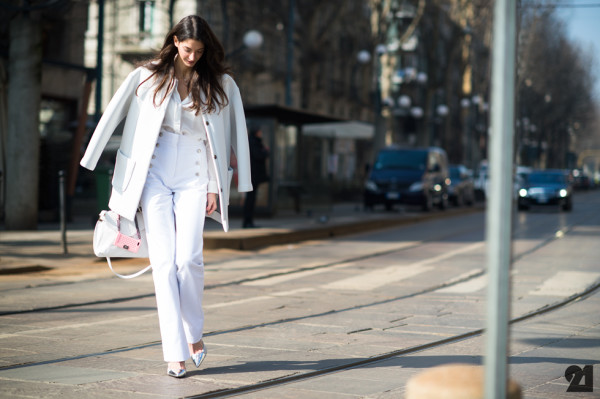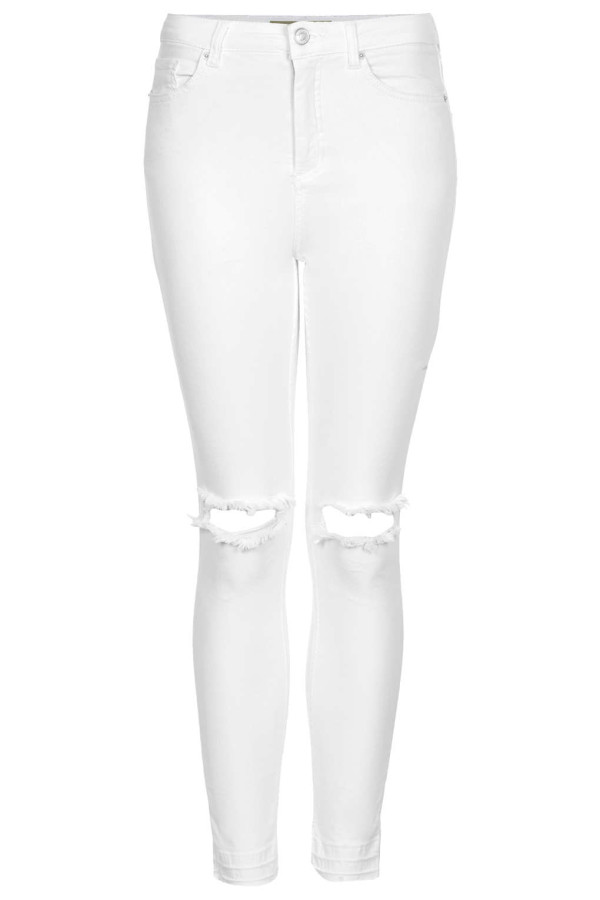 TopShop
Moto White Ripped Jamie Jeans. Are you a jeans lover? These are a great pair. Oversized knits and jackets also look wonderful with this including the Phillip Lim knit above.
$72
www.topshop.com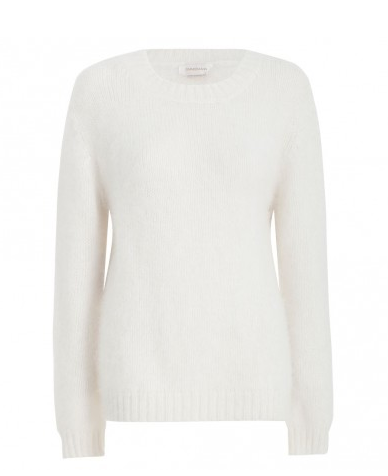 Zimmermann
Ringmaster Angora Jumper
$350
www.zimmermann.com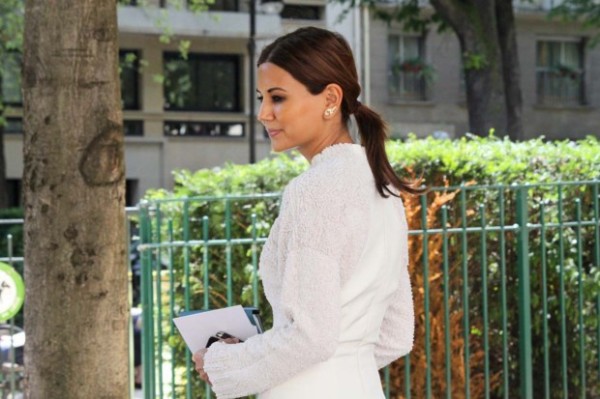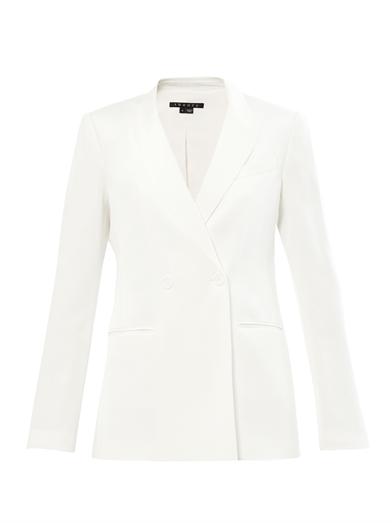 Theory
Jannison Silk Jacket
$729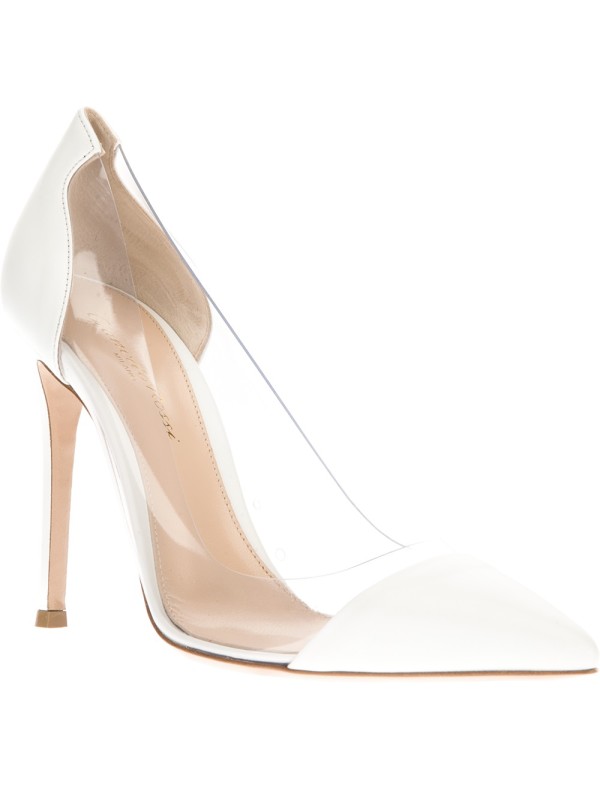 Gianvito Rossi
Perspex Detail Pumps.  I recall a conversation when I was 21 and fresh out of university and in my new job in the corporate world. 2 girls were discussing toe cleavage. Who was for it and who was against it? I sat on the fence in that converstaion. This one however, I'm all about a bit of perspex love and a flash bit of flesh.
$633