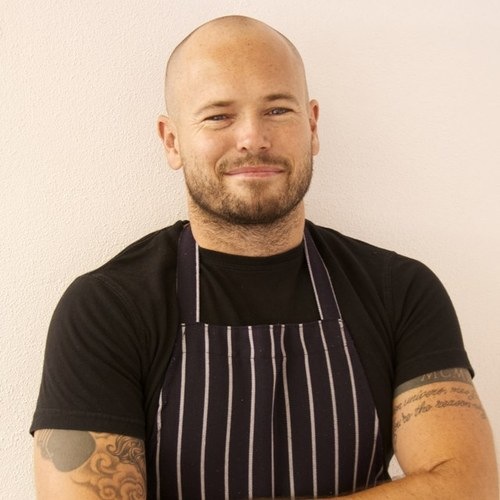 Clancy Atkinson Tells All…
If only we had Clancy Atkinson in our kitchen every day… That would be pure luxury. What does the job of a top chef involve? Here he divulges some of his best kept secrets for us.
Q: Was it always a passion of yours to be involved in the food industry or did you just fall into it?
Clancy: Growing up food was always passion – as a kid I had a huge mix of cultural influences from Timorese to Lebanese so I was surrounded by amazing food – I consider myself blessed as I get paid to do what I love.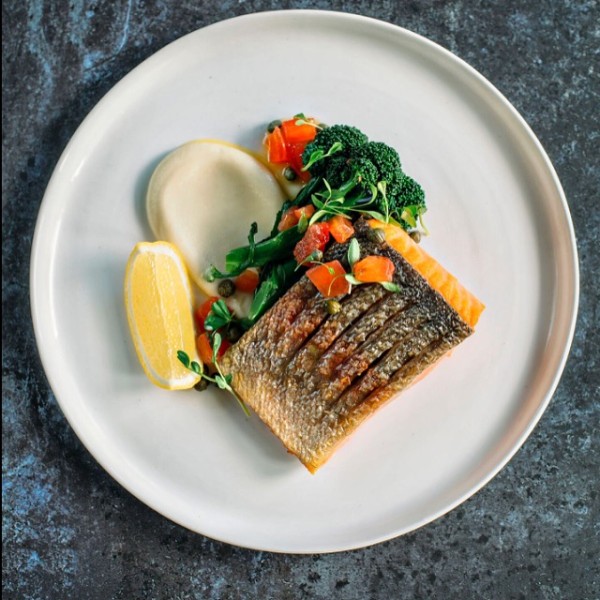 Q: What has been the craziest request from a  client? Whether it be food request or travel request.
Clancy: On a recent trip to South Africa my client went on a three day all inclusive luxury safari (Yay-time off for me!) but two hours after he arrived he called to say he didn't like the food there so he chartered a private jet to fly me and the fresh seafood and other ingredients I had to purchase from Cape Town and six hours later I was on the safari cooking.
Q: The trends in food and eating have definitely changed over the past few years. Eating healthy is a huge phenomenon. Have you had to cater your meals accordingly for your celebrity clients?
Clancy: What clients are requesting changes constantly – Organic, seasonal, healthy and sustainable are absolutely essential for most of my clients. Increasingly all types of sustainable food is becoming important – they are not only living with an environmental awareness but eating with one too. The emphasis on luxury ingredients like truffles and caviar is becoming less important and replaced by requests for things like seas vegetables, raw organic honey and green tea kombucha – they re most focused on healthy eating rather than extravagant ingredients.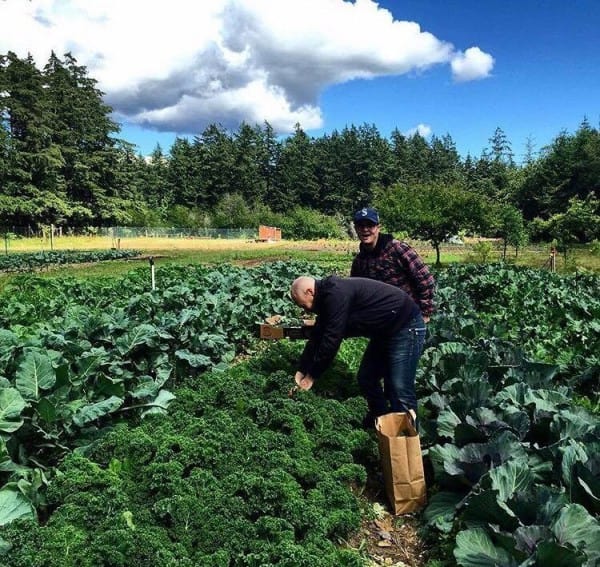 Pic via Instagram @clancyatkinson: "Fantastic to be on the farm picking veggies. Organic kale, chard, sprouting broccoli, garlic chives, mustard greens and peas. #OrcasIsland"
Q: What dish do your clients mostly request?
Clancy: A salad of raw cauliflower, fennel, green apple, pecorino and hazelnuts with a raw honey vinaigrette.
Q: You travel a lot being a private chef. Where are some amazing places you've worked this year?
Clancy: Cape Town was absolutely stunning – one of the most beautiful places I have been to. St Barts is amazing-breathtakingly beautiful, complete luxury but totally relaxed. My favourite place is Istanbul – it's culturally incredible city with mind blowing food and architecture.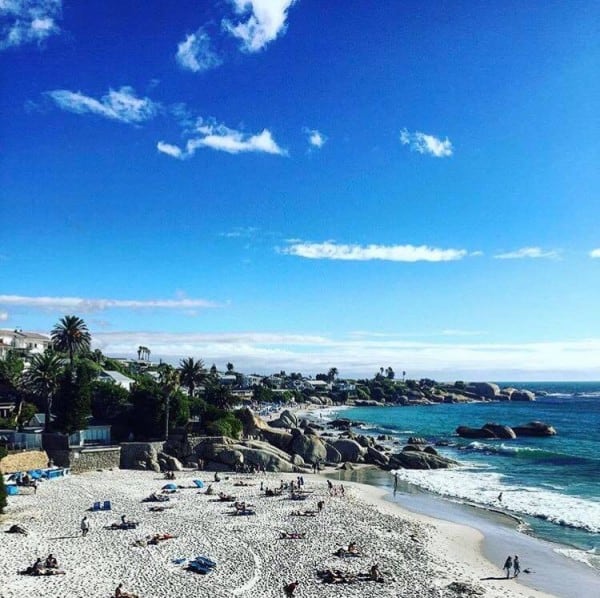 Pic via Instagram @clancyatkinson: "Stunning Cape Town afternoon at 3rd beach."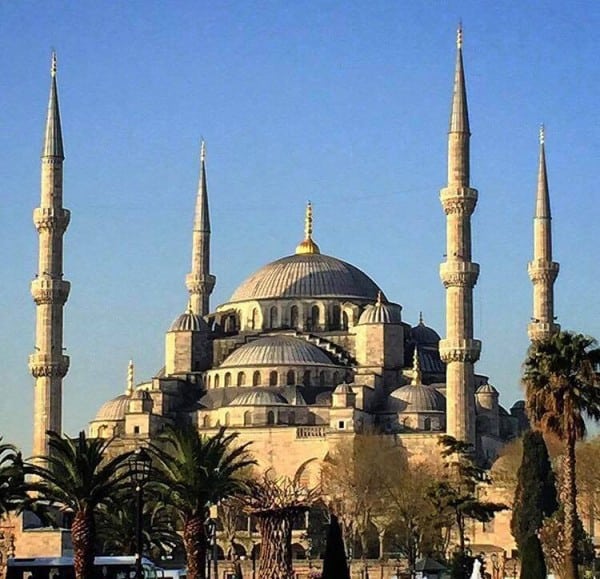 pic via Instagram @clancyatkinson: "Beautiful morning in Istanbul" 
Q: When it comes to food, what is your number one tip to entertaining guests at a cocktail party?
Clancy: Have it catered – it's relatively inexpensive and you can enjoy your event. A cocktail party should be an experience – hire waitstaff and a chef to do the hand work then relax and be the perfect host.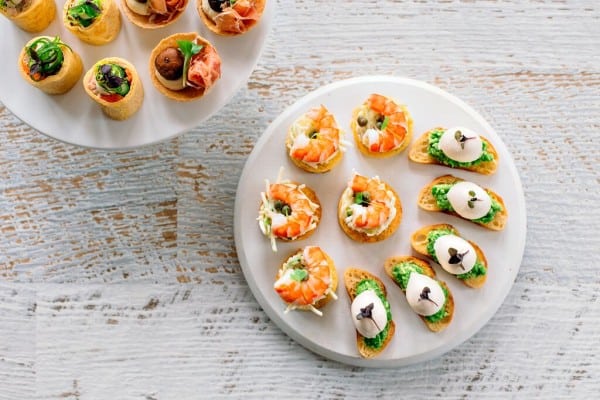 Q: What do you love most about your job?
Clancy: There are lots of aspects to my job that are incredible – travel, beautiful villas, exotic locations, super yachts and private jets but what I love most is seeing my clients happy.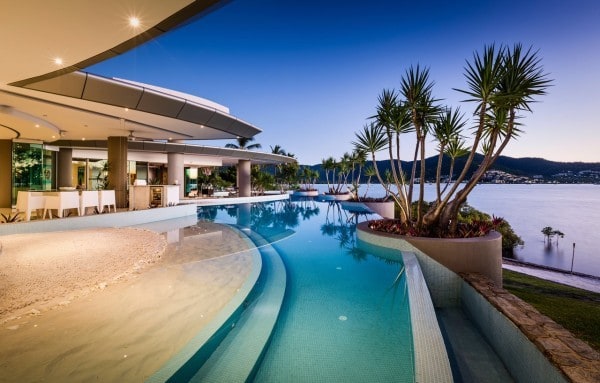 Q: What are five things every home cook should own?
Clancy:
A sharp chefs knife
A good quality chopping board
A blender or Nutri bullet
A micro plane
A Japanese mandolin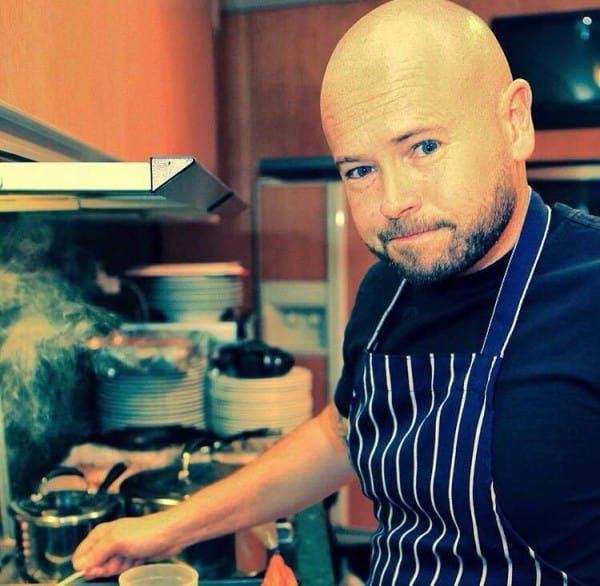 Q: On your travels, you would have come across some amazing restaurants. What are your top 3 restaurants around the world?
Clancy:
L'Enclume Cartmel UK – the best dining experience I have had anywhere in the world holder of 2 Michelin stars-ethical, seasonal and tonal.
Willoughby & Co Cape Town SA – casual, relaxed but superb Japanese inspired food in a shopping centre.
Tetsuya's Sydney – still the most sophisticated and elegant dining experience in Australia.
Q: What is the day in the life of a private chef like?
Clancy: It depends on the job really – if I'm working for a private client they usually request breakfast, lunch, dinner and snacks so the day consists of early starts and late finishes.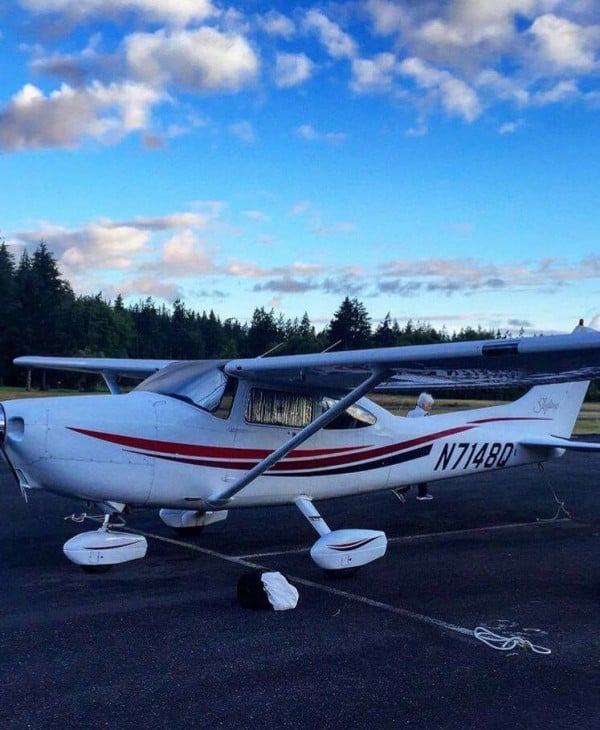 Pic via Instagram @clancyatkinson: "Day trip to Portland. #privatechef" 
Q: You have worked in all aspects of the food industry; food stylist, writer, events, catering (working with brands such as Gucci and Louis Vuitton) to private chef. What area do you feel most passionate about?
Clancy: For me it's all about the client – the reason I do what I do is to make my client happy. To quote Nigel Slater, "The simple act of making someone something to eat, even a bowl of soup or a loaf of bread, has a many-layered meaning. It suggests an act of protection and caring, of generosity and intimacy. It is in itself a sign of respect."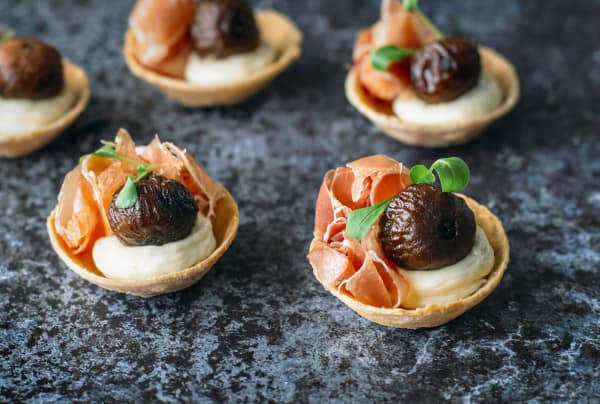 Q: You have cooked for some of the world's leading chefs like renowned Fat Duck chef Heston Blumenthal. What are other career highlights?
Clancy: Being asked to cook for Heston was incredible and definitely a career highlight, I thought they called the wrong person! Another highlight was resigning canapés for Gucci's Australian fashion show. It was when Tom Ford was creative director so I had to work within Tom's strict "Gucci guidelines" to design the menu – I was told the canapés were then used as templates for other Gucci shows around the world. Also cooking for Elle Macpherson was very special – Elle's motto "quality over quantity".
Q: What is a misconception people have about your job?
Clancy: That it's glamorous. Sure the job involves travel to amazing places like Hawaii, Sint Maarten and Anguilla, luxury villas, private jets and super-yachts but in reality I'm on call 24/7 and usually spend 15+ hours a day in the kitchen. The only break is usually a mad dash to the local market for supplies.
Clancy Atkison
(e): clancyatkinson@gmail.com