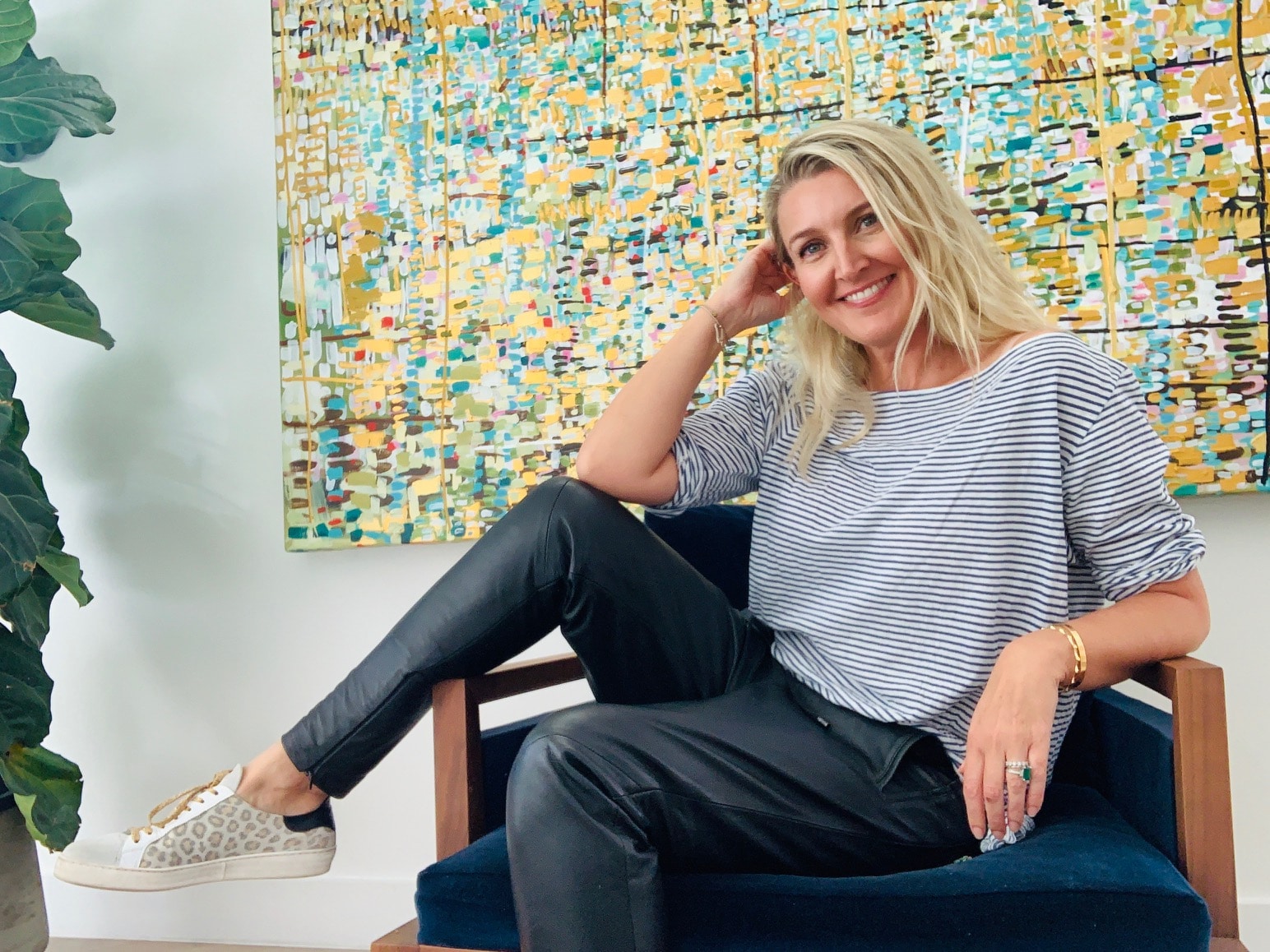 It's been a while…. A long while in fact, but so too feels this quarantine situation.
I'm putting pen to paper simply because the past week I had three different people ask me why I hadn't. And for a very good reason it was… it's just been so long now and I can't remember.   So I'm doing something I forgot I enjoyed and I'm writing a little note and hopefully will continue to do so.
What should I write about – the weather (mild to chilly) Mothers Day (delightful but so yesterday), food (have consumed so much.. just can't even go there)  Style? Well to be honest,  that could also be a challenging subject as I haven't felt all that stylish of late.  Until I visited the hairdresser last week… it was THEN I felt amazing. And almost dare I say it – normal. I even wore proper shoes for the outing!
What is it about having good hair? Normally, I find the maintenance of it a chore. I don't even like a blow dry, but hell – I went for gold. I had the full 'to do' and didn't have anywhere to go but home back to the beautiful (very) familiar family faces I had left a few hours before.   I felt FANTASTIC.  A whole new me – and I'm sure my family loved this new mum with a sunny, fresh new blonde disposition…
I've also learnt to celebrate the little style wins in life.  Working from home hasn't been foreign to me,  I've been doing so for a number of years now and I actually love it. But recently when work and schooling came home, all these new people were coming into my 'office space' … my transition to this new situation I'm sure was harder than theirs. Really cramped my style.
Going back to last year, days I was working from home and didn't have meetings,  I became all too comfortable in my activewear. It kind of became a bit of a problem. I'd go for a walk (in the morning) and then sit at my computer and get engrossed in my work, then the front door would suddenly open and it would be 4pm and kids started coming in then my husband home from work…. and I was STILL in my activewear. So I made a pact with myself. To stop it. No steady decline, it was rather instantaneous. Never again activewear all day everyday.
So moving forward, I would change after my VERY strenuous walk. Which I did. And I made an effort. Even if that meant running to my bedroom to get changed at 4pm when I heard the front gate open.. still… winning.
This WFH period however, activewear – has been a no go zone. I've not succumbed to the comfort of activewear all day Errrryyy.Single.Day.  And I feel a lot better for it. So with that in mind,  for those not changing out of your trackies or robes because you are oh so comfortable…. Shame on you. It's almost time to get back to the office. Put your pants back on.
So what I have been wearing? A couple of my favourite and rotational WFH pieces now it's cooler. Sadly a selection of my extensive jean collection are gathering dust…   It's called – 'a gifted 15 year old baker'. And who am I to discourage a budding Martha Stewart….. ? (Drawstring pants for the win!)
On a serious note, though. It really has been a strange few months, a heart breaking few months and it's crazy how the world has literally shut down in light of this pandemic. My heart has broken for small and large businesses alike suffering to keep the wheels turning. The plus side, the general good-will and charity amongst everyone has been so positive and refreshing to experience. There definitely feels like a greater sense of community on a local and global scale.
The reality is we ARE all in this together. There has and continues to be incredible hardship but there are also moments of pure joy. This slower pace has been a blessing for me personally, I've loved spending time with my family. 3 active teenagers with healthy social lives prior and always busy, what a treat to spend every single minute together.   (I'm sure they think so too !)
Sending best wishes to you all and thank you for reading. If you any requests of just 'stuff' you want to know. Let me know, I'd love to hear from you.  And it just so it happens, I currently have plenty of time to write…..
Yours in (WFH) style
Claire X
In the photo wearing: Bassike long sleeve t-shirt Aneka Manners Leather Slouch Trousers Department of Finery sneakers.