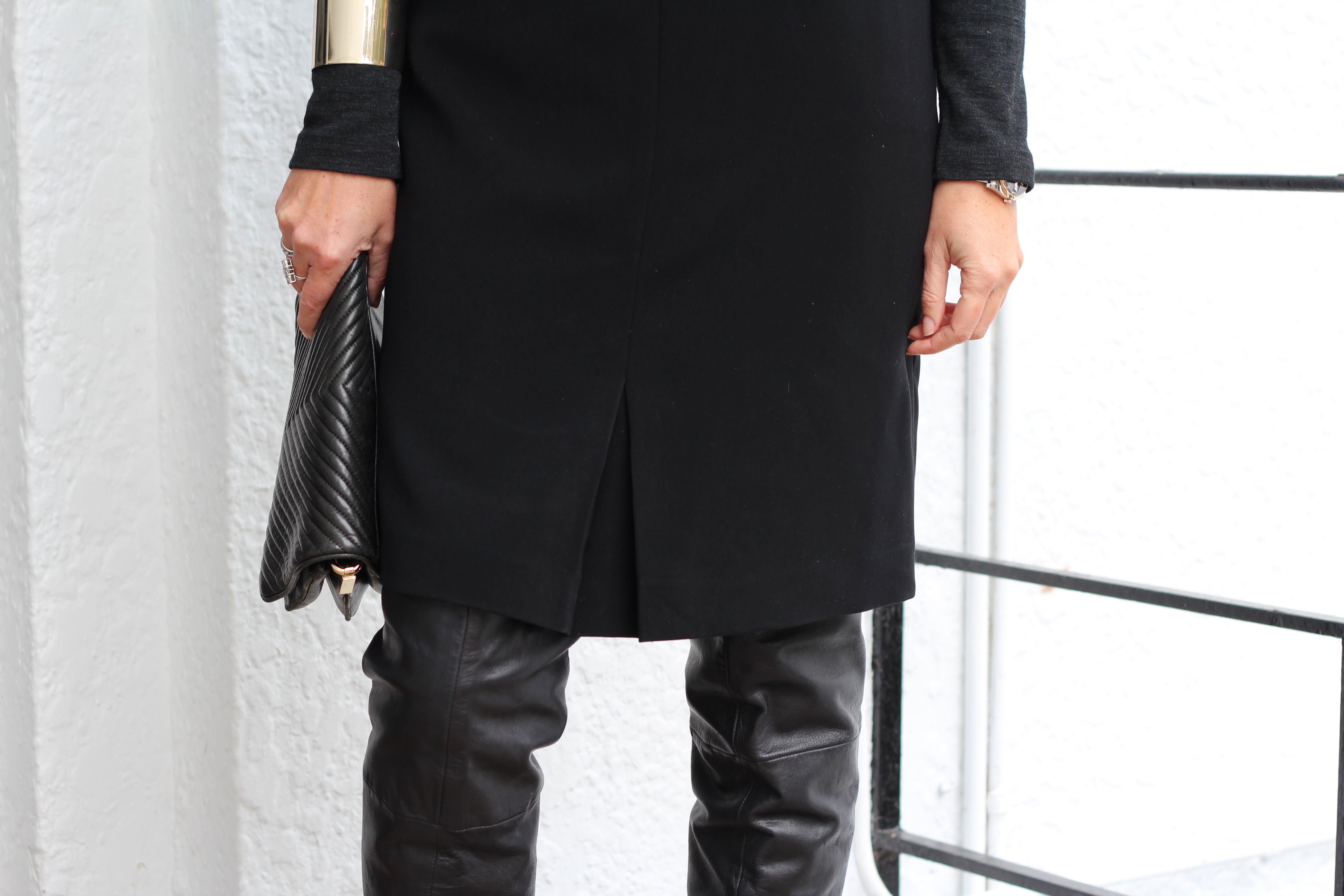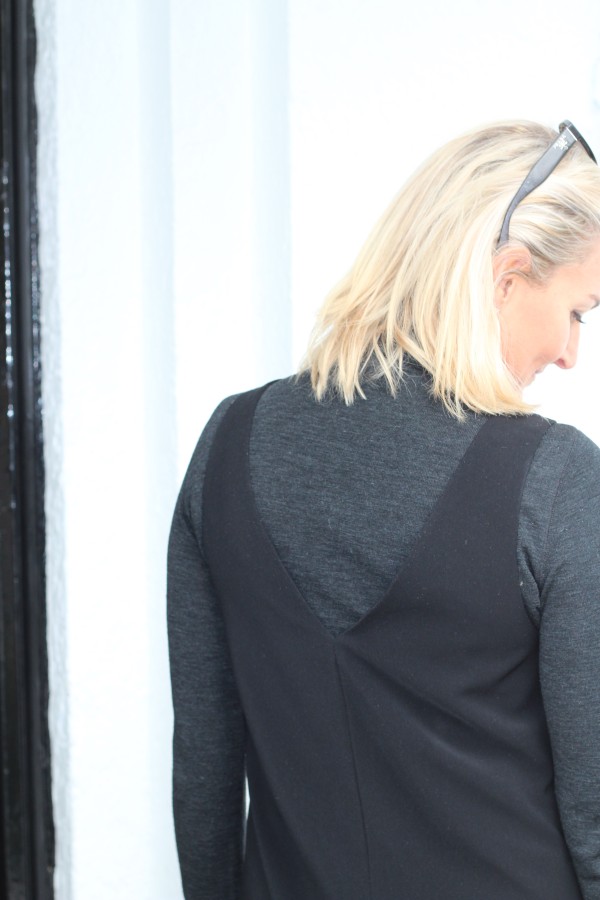 Winter Chic
I adore black. Especially in winter. No one does winter dressing like our Melbournian neighbours and I think it's great to take some winter pointers from their little black book of style. Namely…black. Layering black. Playing with black textures, fabrics and leathers, in black. Winter. You just can't go wrong with black.
Essentials are key and it's important to purchase pieces to reflect both style and quality with a little bit of a subtle 'wow'. Which is why I'm introducing this great pinafore style dress. The over the shoulder clasps creates an eye-catching interest to this otherwise great basic. So too the slight pleat at the bottom of the hem. Teamed with leather thigh high boots and it adds an instant style elevation.
(With the slip 90's trend so prominent right now this is also a dress that lends itself to layering a white t-shirt underneath for when it gets a bit warmer. )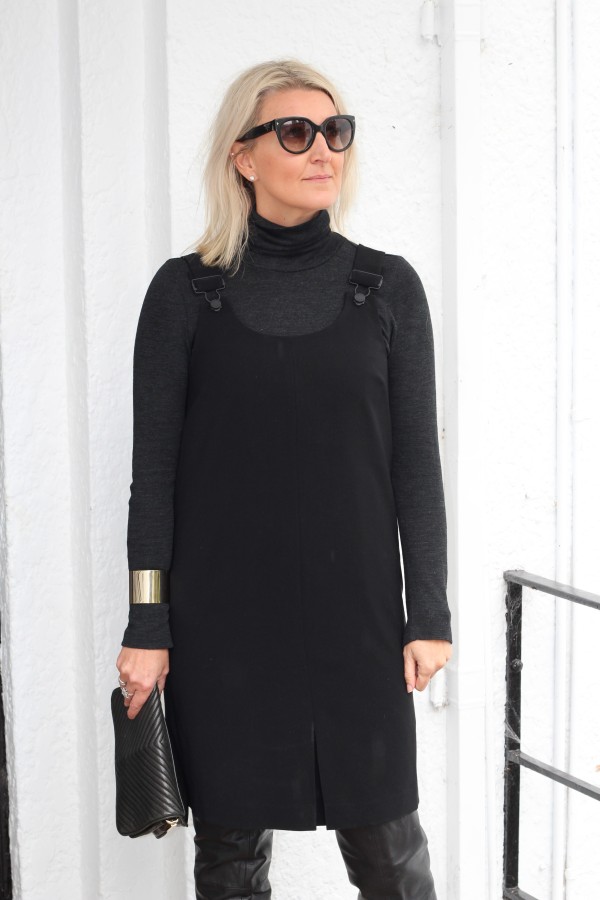 Finding beautiful classic seasonal pieces can be quite difficult, hence the reason I think it's important to share the love when you do find something great. I'm wearing the Preen Dungaree Dress from Debenhams. ( You can shop it here. )
Today it's freezing and going knit-less was not an option so this has become the basis of my outfit. There are a few rules for finding a wardrobe staple.
Is it a classic shape that can lend itself to be worn in different variations?
Does it have a subtle difference to the norm of what is in stores?
Is it of good quality?
Can it be worn for more than one season?
Does it fit properly? (Can it be altered if it doesn't?)
Do you feel good in it?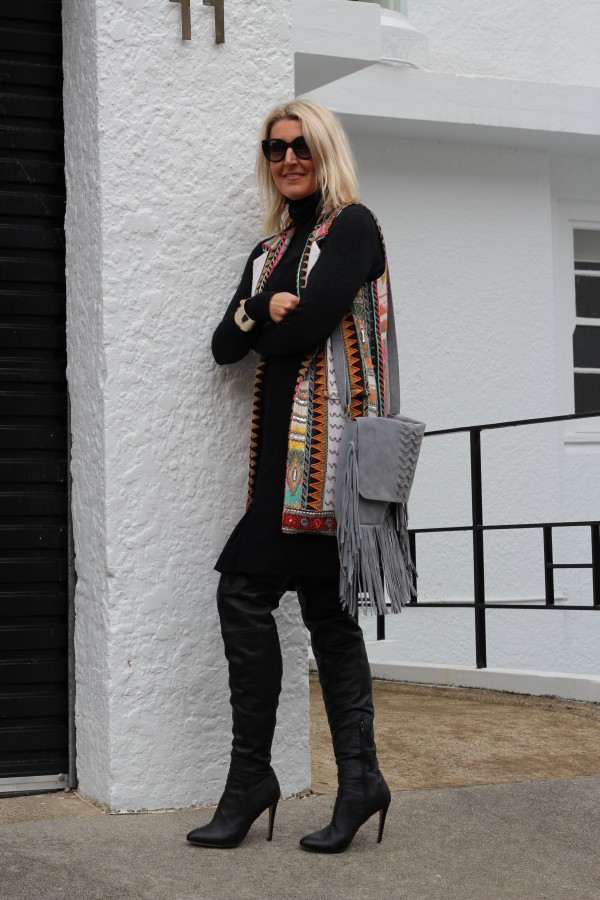 Boho Luxe
Ok I'm going to say it, the boho trend I love, I adore. However, there is a definite cut off point where you can be too old to wear this look head to toe. Dare I say "mutton dressed as lamb?" (my mums dry expression comes to mind) At a certain age you just shouldn't do it. The best way to incorporate a trend you love is by adding something into your outfit via an accessory or an add-on to a wardrobe classic namely a tunic or jacket. You want to wear the trend, not let the trend wear you.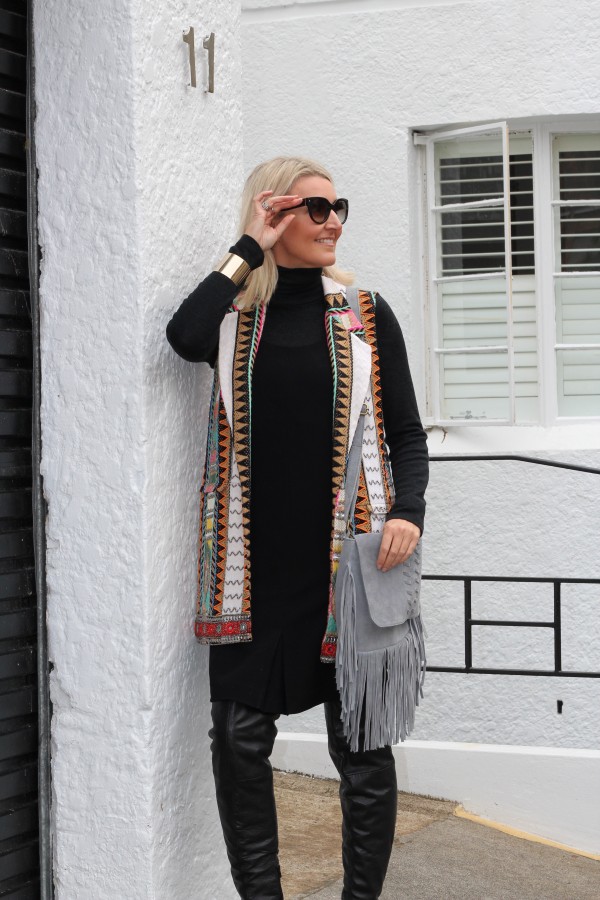 This vest I also wear with a black flare jean. I love the long line length.
H! By Henry Holland. Shop it here.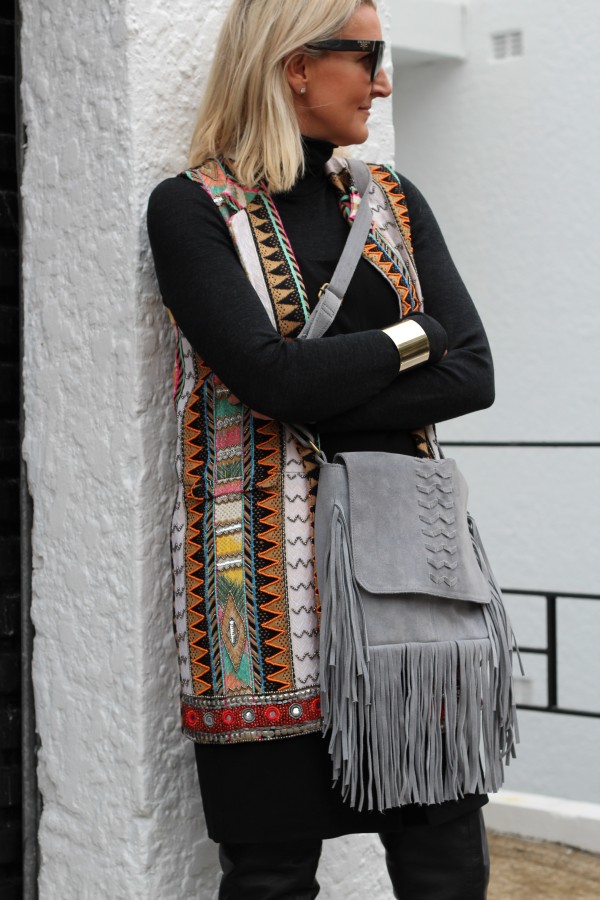 And the bag? I'm mad for this bag… and the baby blue/ grey tone goes with everything. (Hello summer and denim shorts….waiting, dreaming.. )
Nine by Savannah Miller. Shop it here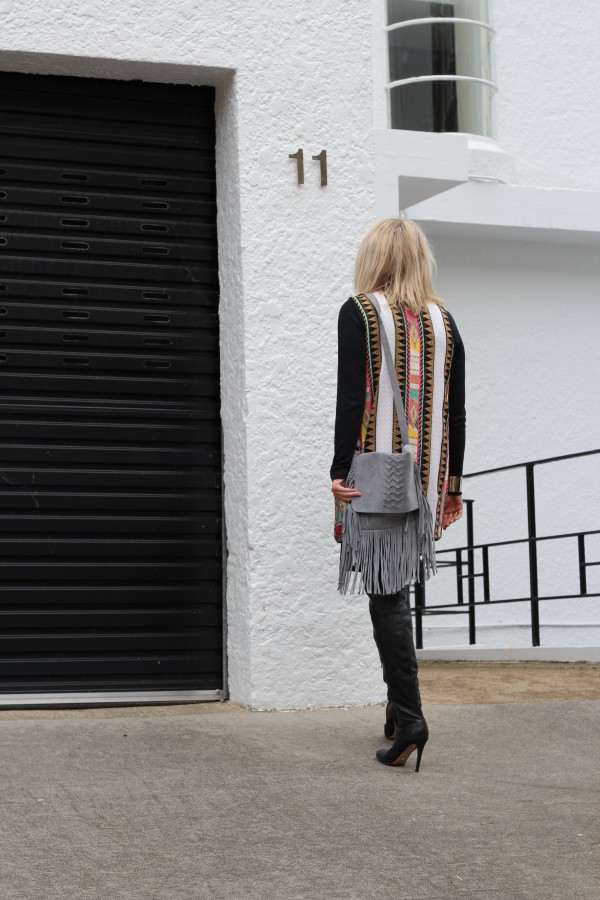 Like it? Love it? Shop it. Debenhams.