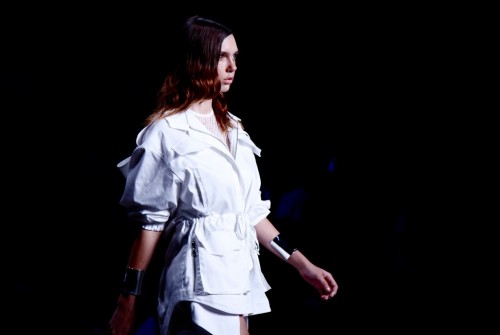 One of the stand out shows for me this week was Watson x Watson. Walking into the theatre and being handed a glow in the dark bangle is always a good sign. Then seeing the exsquisite floral/flouro arrangement hanging from the ceiling and neon signage at the end of the run way I knew something special was about to unfold.
Liberty and Somer didn't disappoint.
The exaggerated shoulders, the tailoring, the prints, the masculine influence with the feminine touches and that khaki jacket!!! It was me all over.
The girls came out at the final to a standing ovation and cheers in the crowd. Definitely a duo to watch..
Photos: Josephine Willcox